Sunday, December 3, 2023
Quadrafire 7100 Zero Clearance High Efficiency EPA Wood Fireplace - Discontinued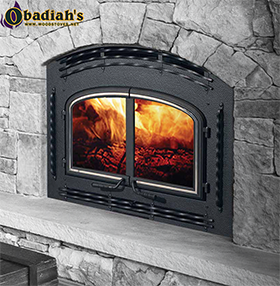 This product has been discontinued as it does not meet 2020 EPA Emission Standards. This page exists for informational purposes only.
The Quadrafire 7100 is a large, High Efficiency Zero Clearance Wood Fireplace, designed to be the center piece of any home. This fireplace offers high BTU output, to keep even the larger homes cozy warm. The Quadrafire 7100 is one of the only Large, High Efficiency, EPA Approved, Zero Clearance Wood Fireplace of the its kind on the market.
Description
Specifications
Photos (4)
Pricing
Extended Info
Videos (2)
Add Review
Quadrafire 7100 EPA ZC Wood Fireplace is an energy-efficient heating powerhouse. This high-performance fireplace is also wonderfully hassle-free and perfect for everyday use. Relax and savor long burn times, stunning flames and Quadra-Fire quality. With a wide variety of options, its the perfect fireplace for any home. Innovative technology is at work in every Quadra-Fire Wood Fireplace, these advancements make it possible to burn wood more effectively, efficiently, and with more control.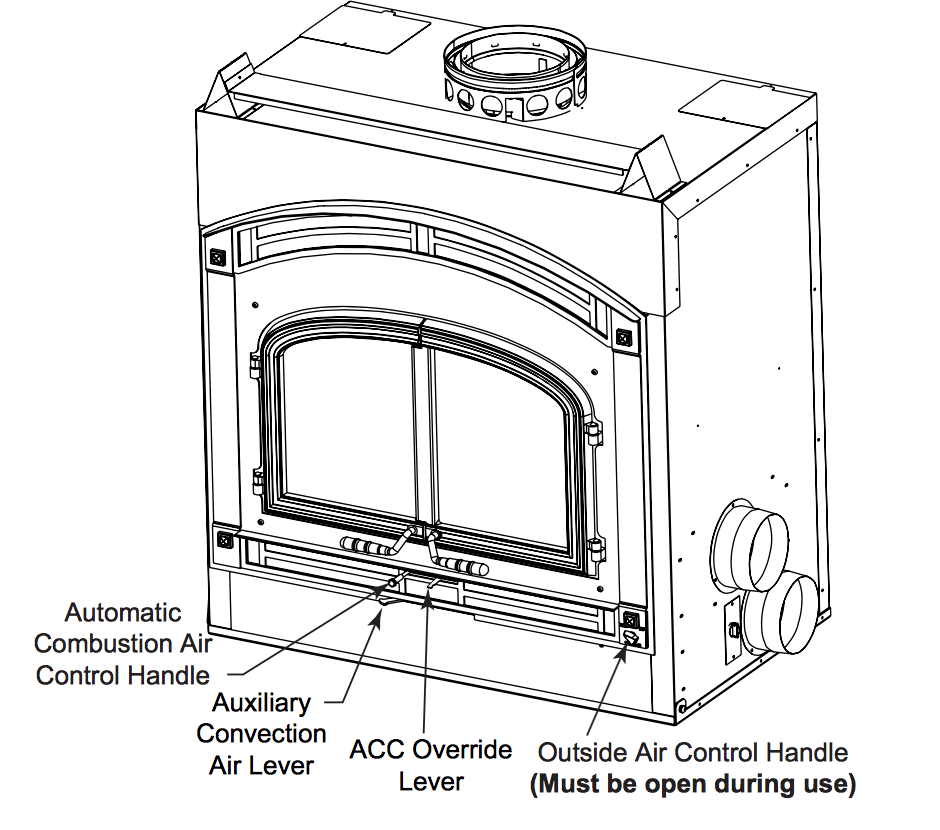 Why Wood
IT'S RENEWABLE - Using renewable energy sources is more important than ever and wood is 100 percent renewable. When you burn wood, you are also completing the last step of the natural carbon cycle of trees, resulting in a zero net carbon impact on the environment.
IT'S COST-EFFECTIVE - Heating with wood costs less than heating with electricity, liquid propane or heating oil, especially if you harvest wood yourself.
Features

92,400 BTUs — heats 1,200 to 3,000 square feet, based on climate and home efficiency (Learn more about BTUs)
EPA certified, with low emission levels of 3.1 grams per hour
3.4 cu ft interior capacity / recommended 24" log length
Up to 16 hours of burn time from each load of wood
Options


Resources:
| | |
| --- | --- |
| Model | Quadrafire 7100 ZC Wood Fireplace |
| Unit Front Width: | 40" |
| Framing Front Width: | 44" |
| Unit Height: | 42-5/16" |
| Framing Height: | 46-1/4" |
| Unit Depth: | 23-7/16" |
| Framing Depth: | 24" |
| BTU/Hour Input: | 92,400 |
| Heating Capacity*: | 1,200-3,000 sq ft |
| Efficiency: | 77.6% |
| EPA Certification #: | 571 4-1-03 |
| EPA Certified Emissions: | 3.1 grams per hour |
| Vent Size: | 8 inches |
| Glass Viewing Area | 12"W x 14" H Total viewing area: 24W" by 14" H |
| Firebox Size: | 3.4 cubic feet |
| Recommended Log Length: | 24 inches |
| Fuel | Seasoned Cord Wood |
| Weight: | 670lbs |
Heat output will vary depending on the type of fuel used. The flame and ember appearance may vary based on the type of fuel burned and the venting configuration used. Actual product appearance, including flame may differ from image shown. Refer to the owner's manual for complete clearance requirements and specifications. Product specifications and pricing subject to change without notice. For testing and listing information please refer to the owners/installation manual.
*For select products: Heating capacity to be used as a guide only. See your local dealer for help in determining the product that best suits your heating needs based on climate and home efficiency.
†For wood-burning appliances: Actual burn times will vary based on how the appliance is operated, load size, moisture content and type of wood used, and installation.
Quadrafire 7100 Zero Clearance Wood Fireplace Dimensions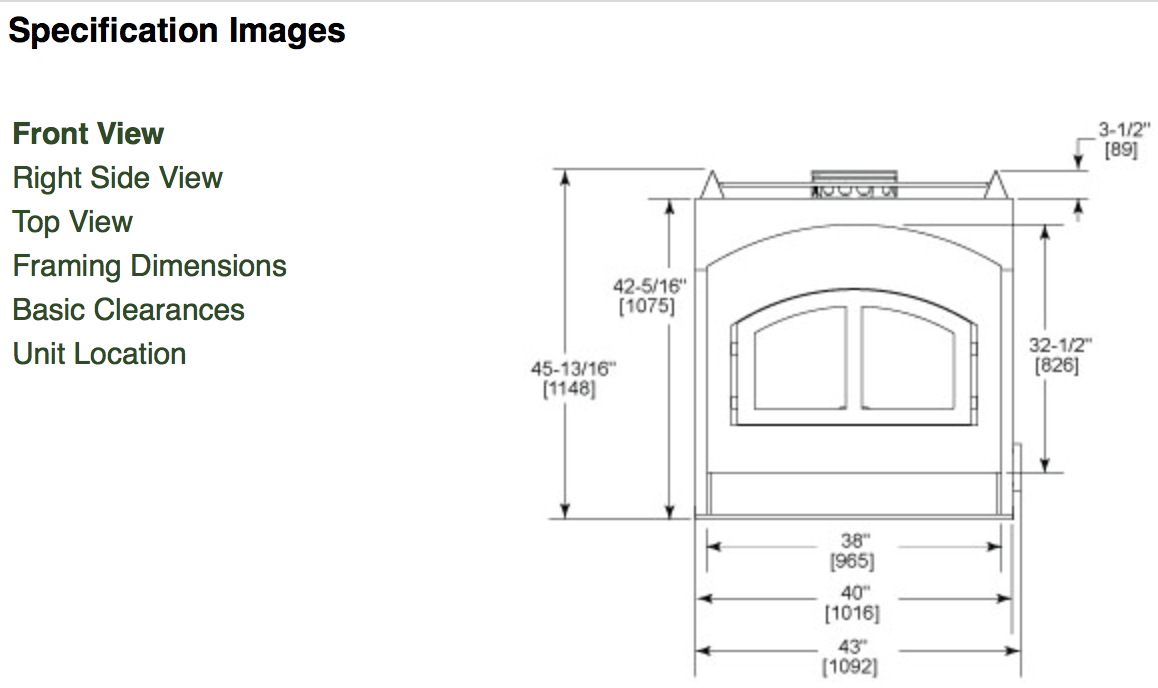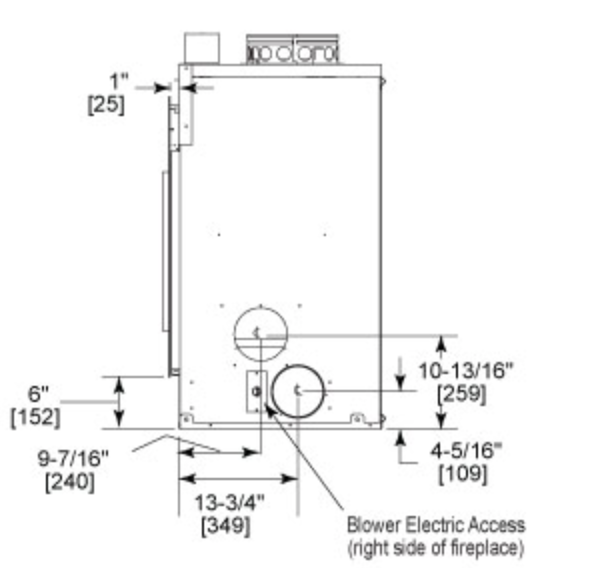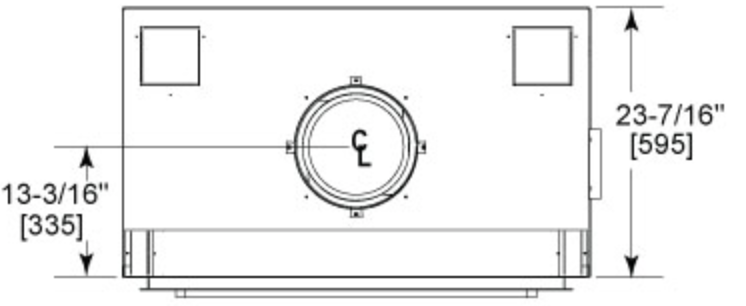 \
Quadrafire 7100 Zero Clearance Wood Fireplace Framing Dimensions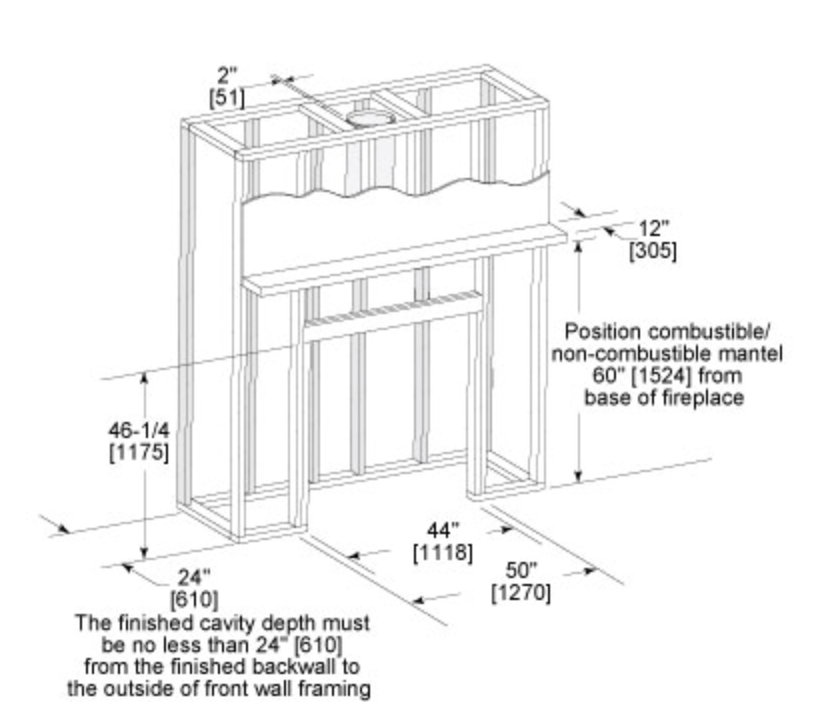 Quadrafire 7100 Zero Clearance Wood Fireplace Clearances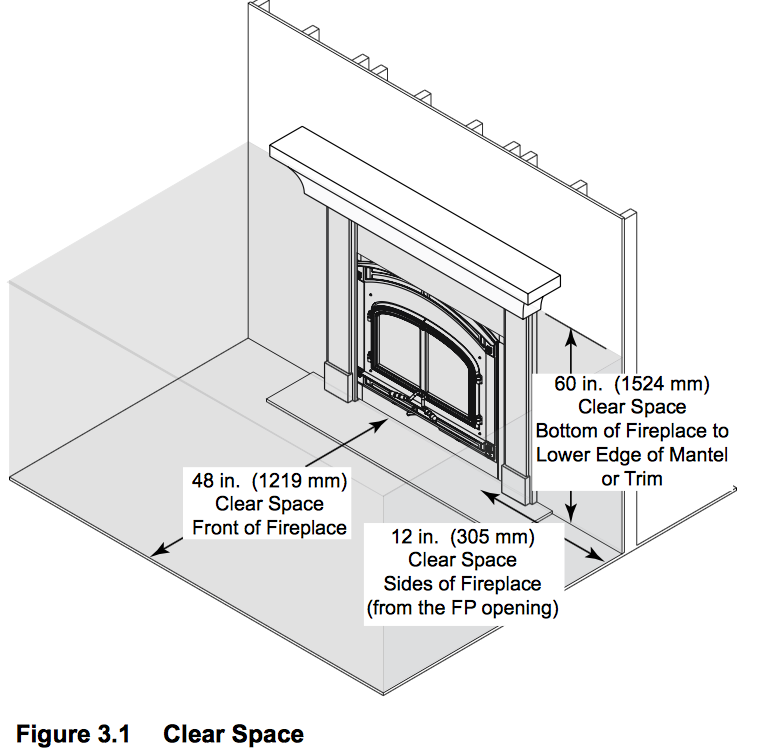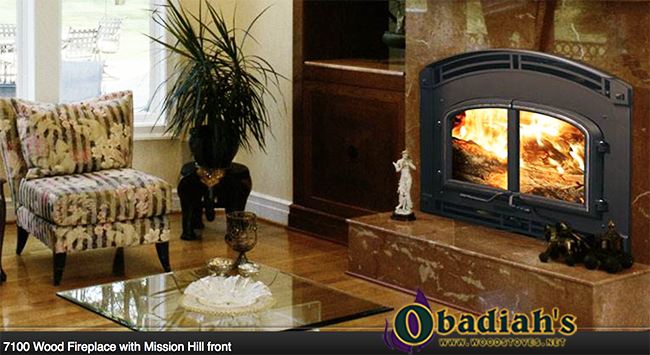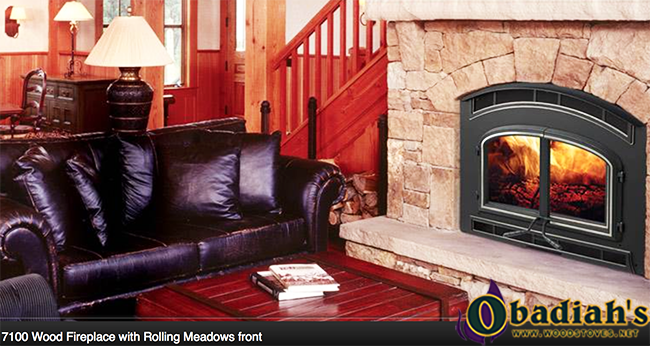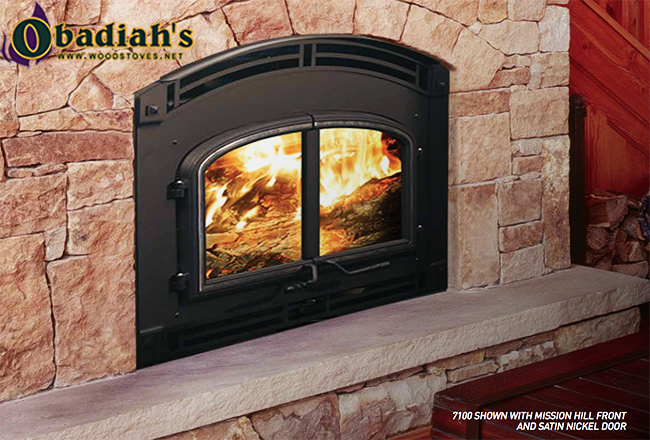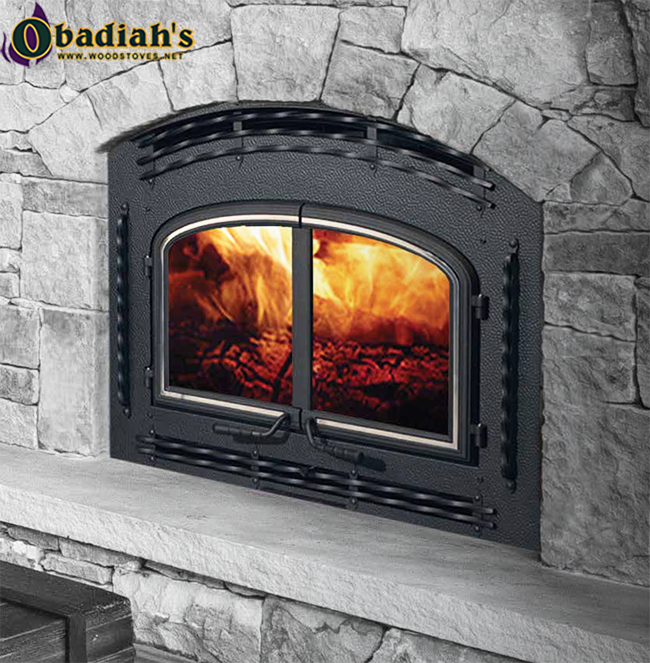 Be sure to check out our newly improved Cookstove Community website cookstoves.net; the best place online to connect with other cookstove users over stoves, self-sufficient living, alternative energy, and more! Take a look at our selection of videos, articles, and photos, and be sure to visit the forums to connect with like-minded folks from all over.
If you are planning to cook with a cookstove, you will need to understand some basic fire safety. Remember, extinguishing a grease or oil fire with water is not a good idea.
For help choosing and installing a wood boiler, see the links and posts below.
Quadrafire 7100 Wood Fireplace Burn Video
Quadrafire 7100 Wood Fireplace Product Video