Sunday, December 3, 2023
Osburn 2500 Pellet Stove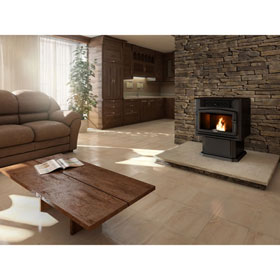 If you are looking for an easy, low maintenance stove this is for you! The new Osburn 2500 Pellet Stove is designed to closely resemble a traditional wood burning stove, while providing the convenience of pellets. Responding to the highest standards of solid fuel and environmental health, it's emissions rate is immensely low, 0.96 g/hr. Not only is this stove available at an incredible price, it is also eligible for certain credits and programs from government incentives.
Description
Specifications
Photos (1)
Pricing
Add Review
The Osburn 2500 pellet stove is made from high-quality materials: steel of a higher grade from Canada, ceramic glass imported from Germany, stainless steel heat exchangers and a durable powder paint finish. This product is offered at a very competitive price in addition to being eligible for certain credits and programs (government incentives). The Osubrn 2500 meets the highest standards of solid fuels and environmental protection. It has an incredibly low average of particles emission rate below 0.96 g/h.
Thanks to easy installation, the intuitive electronic control, along with the thermostatic control, the Osburn 2500 is for anyone who wants nothing complicated. It is also easy to clean with access to removable components without tools.
Features
Ceramic Glass
Stainless Steel Baffle
Electronic Igniter
Alcove Installation Approved
Mobile Home Installation Approved
High Efficiency and EPA Certified
Glass Air-wash System
Limited Lifetime Warranty

Resources:
Osburn 2500 Pellet Stove
Fuel Type
Pellet
Heating Area
500 -2,000 sq ft
Hopper Capacity
60 lbs
Max Burn Time
51 hrs.
Max Heat Output
28,540 BTU/hr (8.36 kW)
Average Efficiency
70.3% (HHV) 75.8% ( LHV)
Optimum Efficiency
78.4%
Burn Rate
1.2 - 4.7 lbs/hr
Flue Outlet Diameter
3"
Weight
275 lbs ( 125kg)
Door Type
Single glass w/ cast iron frame
Glass Surface dimensions
17 1/4" W x 9 1/2" H
Overall Dimensions
33" H x 25 7/8" W x 30" D
Voltage and Frequency
120 VAC - 60 Hz
Clearance to Combustibles
Back Wall
3"
Side Wall
6"
Top (from platform appliance is installed on)
48"
Placed In A Corner
3"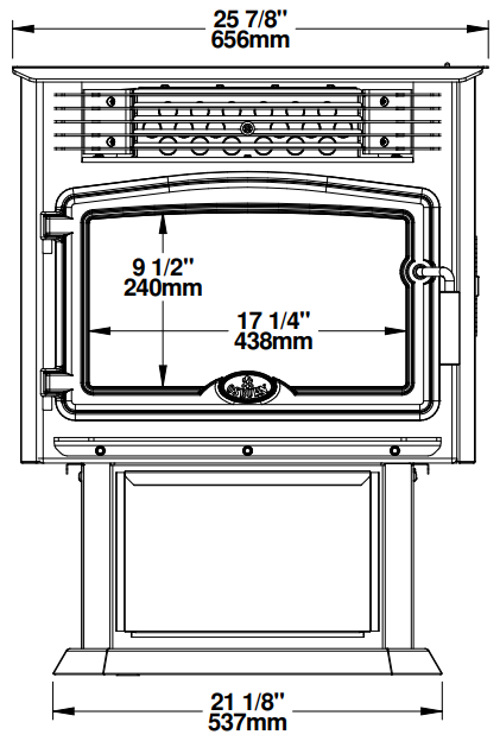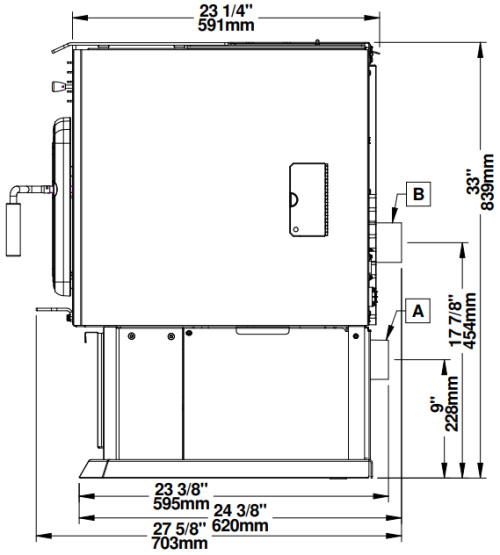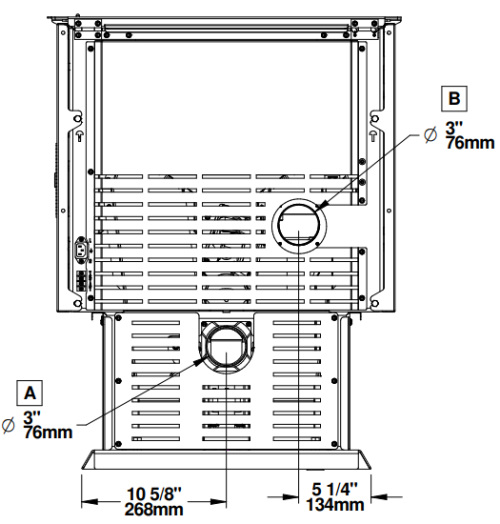 Osburn-2500-Pellet-Home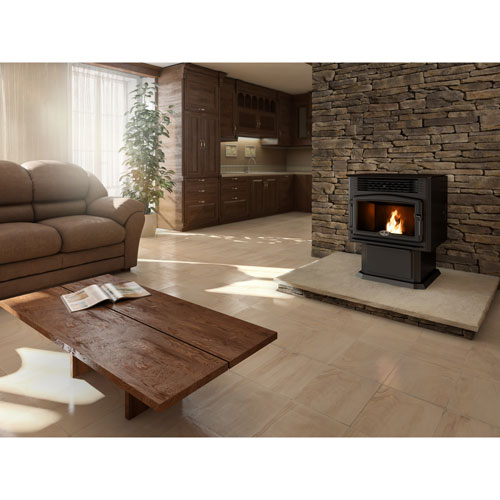 All Retail Prices Include: Residential, curbside delivery via freight truck with a lift gate is included for shipping in the Continental U.S.A. (some exceptions may apply). Please inquire with our sales staff if you have specific shipping needs such as international, freight terminal and/or business deliveries or if you need a smaller truck size. Click here to see Obadiah's Shipping Terms.
Obadiah's offer's a 20% discount and free shipping on most complete chimney systems. Email our chimney specialists for an exact quote.
CLICK HERE TO VISIT OUR NEWER WEBSITE WHERE YOU CAN FIND PRICING AND MORE INFORMATION