Thursday, September 21, 2023
AFS 1100 WoodMaster Pellet Boiler/Furnace - Discontinued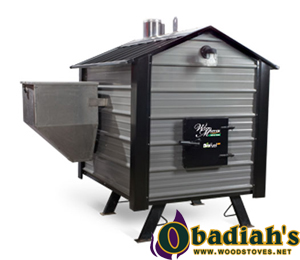 THIS PRODUCT HAS BEEN DISCONTINUED, THIS PAGE IS UP FOR INFORMATIONAL PURPOSES ONLY
The WoodMaster AFS 1100 furnace uses wood pellets, corn, small grains and other materials to heat multiple buildings, including a home, garage or workshop, pool, spa, greenhouse or commercial structure.
Description
Specifications
Photos (6)
Pricing
Extended Info
Add Review
Features
No fuels enter the house to limit smoke, soot, fire hazards and the risk of dangerous carbon monoxide buildup
100% sawdust wood pellets
Sawdust compressed and formed into 1/4-inch diameter cylinders and packaged in 40 lb. bags.
Heat transfer design draws more heat from burning a comparable amount of corn, small grains or wood pellets than competitive furnaces
Digital Electronic Temperature Control (ETC) is one center for operating temperature settings, blower, reset, water level indicator and nightlight
Easy-to-read display
Click here for Single Line PEX Pipe
Click here for Dual Line PEX Pipe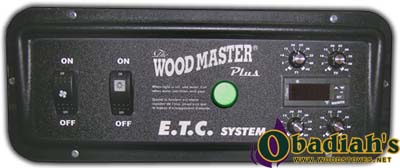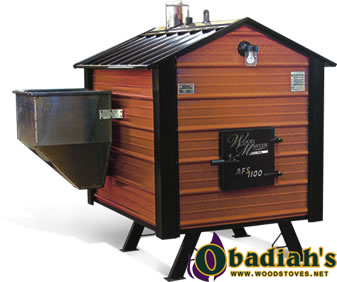 Resources:
| | |
| --- | --- |
| Specifications | WoodMaster AFS 1100 |
| Fire Box | 34" x 32" |
| Door Size | 16" x 16" |
| Thickness | 1/4" fire drum & water jacket |
| Draft Control | Fan |
| Overall Size | 7' x 5' x 6' |
| Heating Capacity | 175,000 Btu |
| Total Water Capacity | 120 gallons |
| Limited Warranty | 5 years |
| Shipping Weight | 1,800 lbs. |
| Colors | Black Charcoal Brown Green |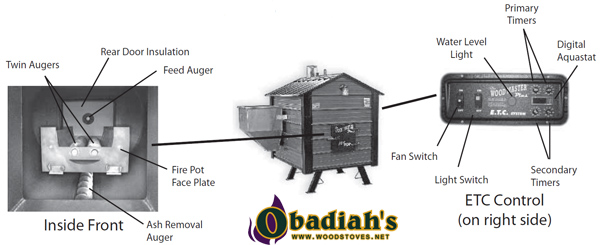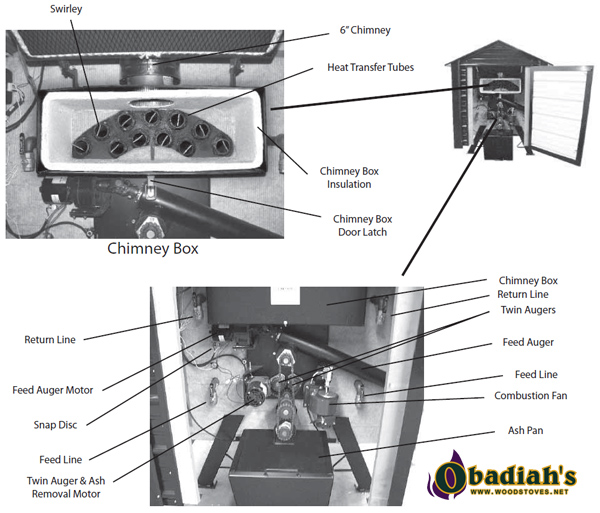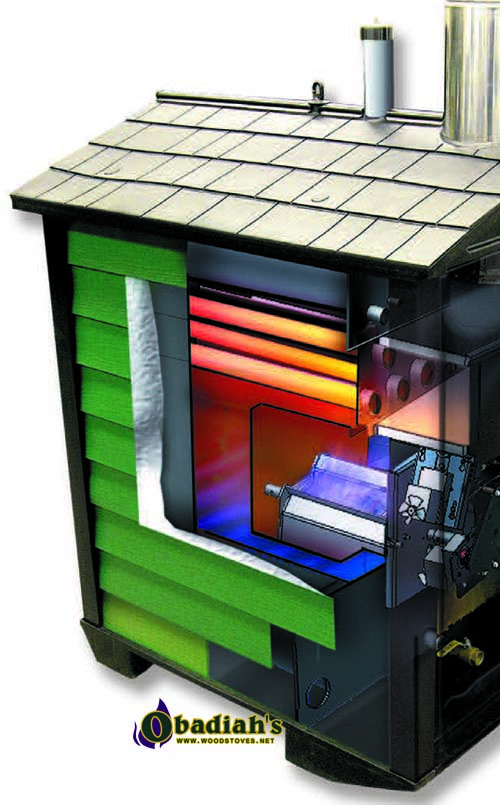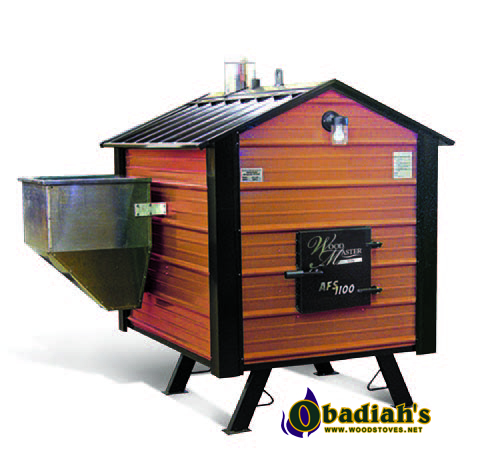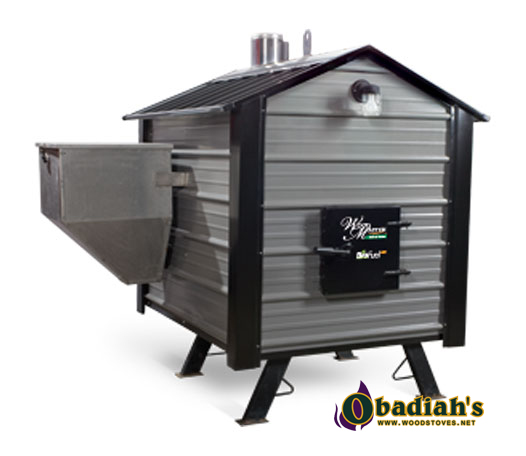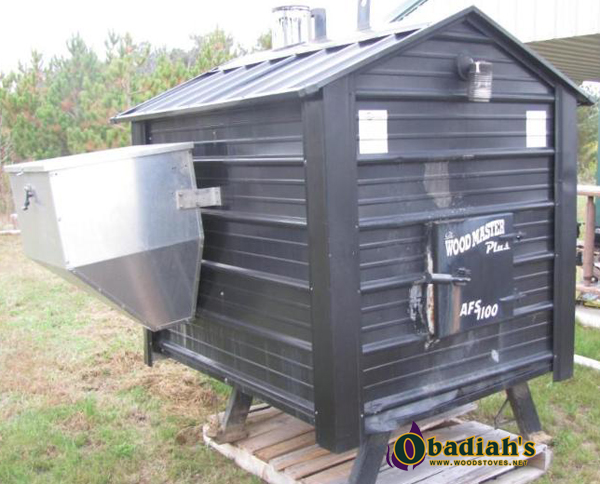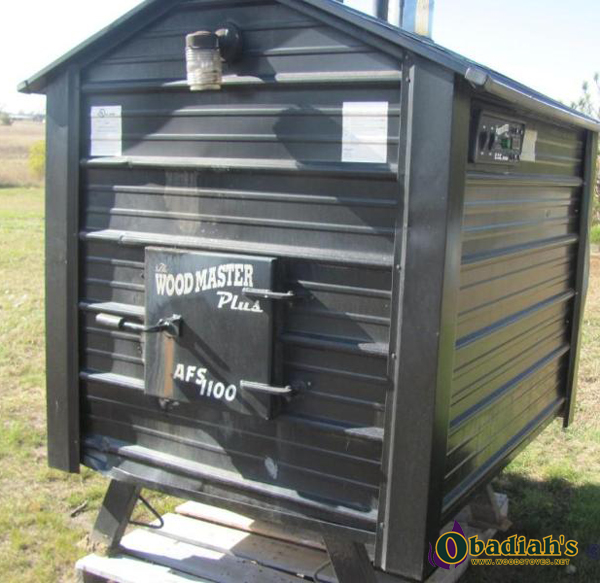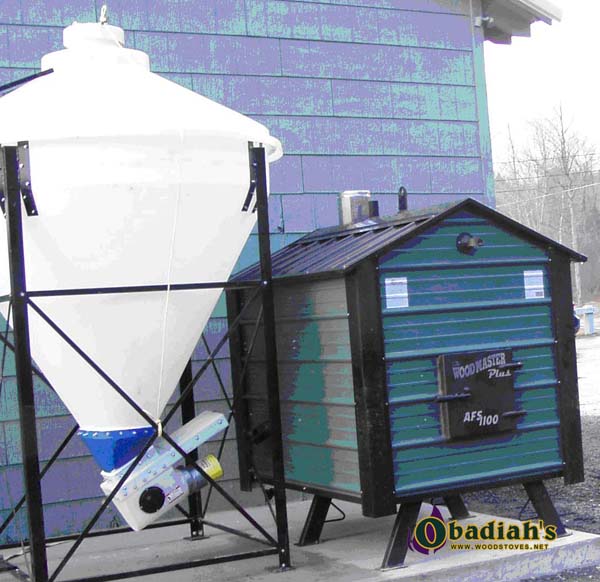 Please call or email for a price quote and specify the model you are interested in and your zip code. One of our sales associates will be glad to get back to you.
Be sure to check out our newly improved Cookstove Community website cookstoves.net; the best place online to connect with other cookstove users over stoves, self-sufficient living, alternative energy, and more! Take a look at our selection of videos, articles, and photos, and be sure to visit the forums to connect with like-minded folks from all over.
If you are planning to cook with a cookstove, you will need to understand some basic fire safety. Remember, extinguishing a grease or oil fire with water is not a good idea.
For help choosing and installing a wood boiler, see the links and posts below.