Wednesday, September 27, 2023
Portage & Main Optimizer 350 - Discontinued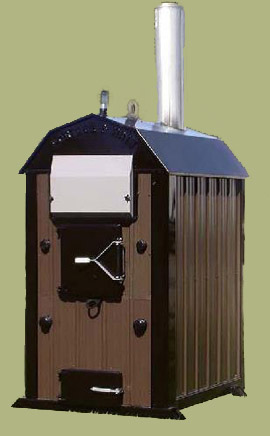 *PRODUCT DISCONTINUED - this display is for informational purposes only.
The Optimizer 350 outdoor water furnace by Portage and Main uses the high temperatures obtained from wood gasification and transfers this heat into water using the highly efficient scotch marine tube heat exchanger. The heated water is then circulated to the home's/building's heating system through underground insulated pipes.
This wood boiler is designed to provide 100% of the heat for homes, domestic water as well as outbuildings, indutrial buildings and farms with a clean burn which in turn will produce reduced emissions, less creosote build-up, less ash in the unit and less wood consumed.
Many photos/videos on this page are of the Optimizer 250 - a smaller version of the Optimizer 350 wood gasification water furnace / boiler.
Description
Specifications
Photos (5)
Pricing
Videos (1)
Add Review
The Optimizer 350 has been discontinued, and inventory is no longer available. This is an informational page for those who have already purchased the unit.
Highly efficient combustion is achieved in the Optimizer 350 by using the wood gasification process. Wood is burned in the furnace's primary burn chamber and the gases and exhaust are forced into the lower secondary combustion/reaction chamber where gases burned reach temperatures of 2000°F plus.
Refractory brick lining of both burn chambers help produce then absorb the high temperatures generated. Maximum heat extraction is then obtained by passing the exhausting air through vertical and horizontal passes heating the water in the surrounding water jacket quickly and efficiently.
The Optimzer 350 boiler/furnace unit has many features, listed below, that are signature to Portage and Main's highly efficient, long lasting furnaces.
Features:
The Optimizer 350, as all Portage and Main models, has a rounded firepot with Over Under Air. Air is injected above, over, the fire from air injection ports running the length of the firepot. Air also rolls down the sides of the firepot going under the fire providing a clean turbo burn.
Large amounts of pre-cast, stainless steel reinforced refractory brick line the fire chamber; the base measures four inches thick and the sides are nine inches high.
Common refractory brick is used in the reaction chamber, where gasification occurs, and can be removed, replaced or rearranged.
Heat from the gasification process in the lower reaction area is transferred behind the refractory brick into the water jacket.
The extensive surface area supplied by the scotch marine multi-pass tube heat exchanger provides heat recovery into water. The heat exchanger of the Optimizer 350 consists of eight 2" vertical tubes (first pass) and 20 full length 2" horizontal tubes (second and third passes).
Cleaning fire tubes is a breeze, straight through with a cleaning brush, because of total open access from both ends.
Large pump install area is easy to access in the back of the boiler and interior space is protected by insulated doors which are lockable. Optimizer 350 unit has a single pump hook up, though extra pumps can be tied in. (Pumps are not included with the boiler.)
Also protected by the back doors are the furnace temperature controls (Johnson Control and aquastats), the motorized 120 volt gasketed flapper air shut off, and adjustable primary and secondary air motor fan switch and electrical control box.
The Optimizer's digital Johnson Control allows the operator to regulate furnace heat output to the accuracy of one degree and the high limit safety aquastat controls ensure no temperature creeping to boiling point.
Doors are insulated, charge door with Roxul insulation, or double stainless steel and have adjustable latches and hinges. The safety latch doors seals with top quality industrial core gasket for a long-lasting positive seal. The furnace itself is well insulated with insulation that is R20 quality.
Convenient Float makes it easy to see the water level.
Powder coated finish is on the one piece roof and other furnace surfaces are painted.
Firepot and heat exchanger are made of 1/4" W44 cold rolled steel.
Inside water jacket is made of 1/4" cold rolled steel and the outside water jacket is made of 3/16" cold rolled steel.
All Parts are laser cut and are boiler style welded – welding inside and outside helps prevent weld corrosion.

Resources:
| | |
| --- | --- |
| Specifications | Optimizer 350 Wood Gasification Unit |
| Maximum Furnace Output (BTU/hour) | Up to 231,719 |
| Heating Area (sq. ft.) | 7,000 to 15,000 |
| Size Total W x D x H | 50" X 72" X 95" |
| Shipping Weight (lbs) | 4,000 lbs |
| Chimney Size | 8" |
| Door Size W x H | 18" x 20" |
| Fire Chamber W x H x L / Cubic Feet | 32" x 44" x 34.5" / 27 |
| Water Capacity (US gallons) | 350 |
| Horizontal Fire Tubes | 20 (2" diameter) |
| Vertical Fire Tubes | 8 (2" diameter) |
| Maximum Log Length | 34" |
| Split or suggested Log diameter | 4" and up |
| Power Draft Motor | Positive Pressure |
| Electrical Requirement | 120 Volt |
| Heat Exchanger | Triple Pass |
| Limited Warranty | Lifetime |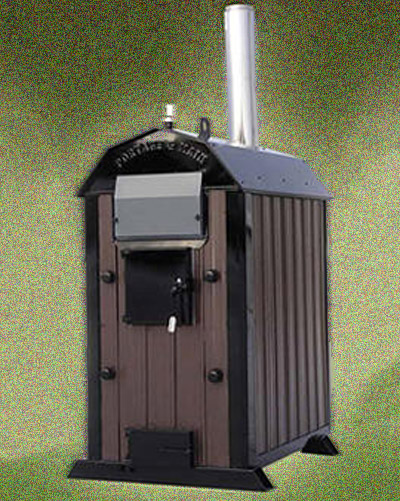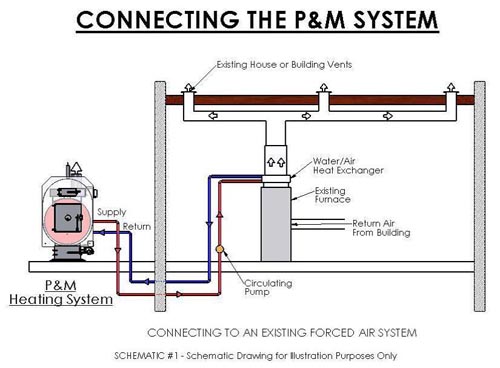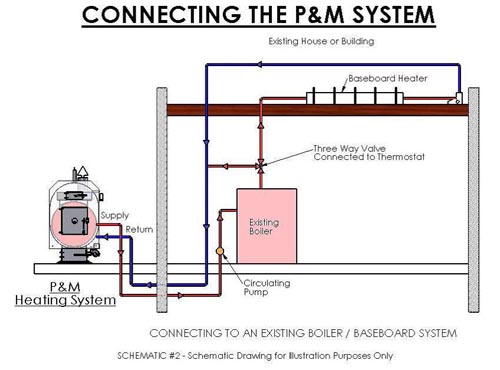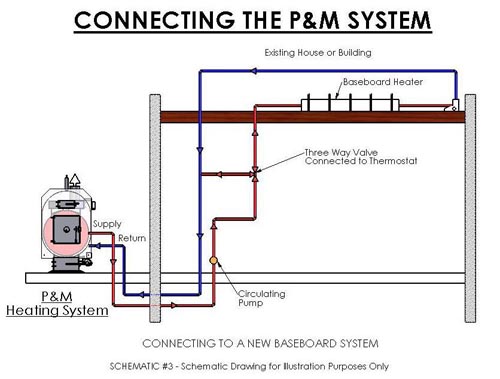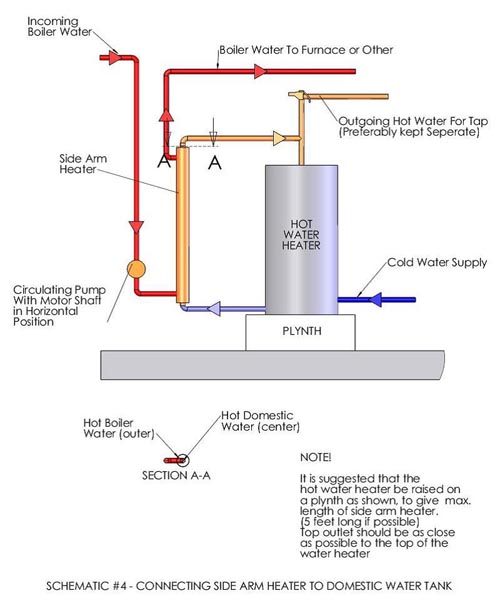 *Shipping is not included.
Please call or email for pricing with shipping quote.
Portage and Main Optimizer Series