Friday, December 8, 2023
Napoleon 9600 Series Gas Furnace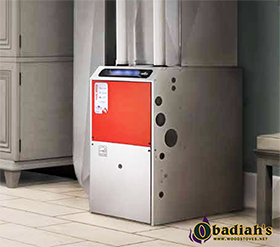 Napoleon's 9600 Series is one of the most stylish and efficient gas furnaces on the market. Available with either a two-stage variable speed Eon ECM blower motor, or Endura Pro ECM motor, Napoleon's 9600 Series gas furnace will meet all your heating needs. The 9600 Series uses the first, low-fire stage for greater efficiency throughout the heating season. During colder days, the furnace automatically switches to the high fire, second stage to produce additional heat for your home. This effective two-stage system is like having two furnaces in one. Napoleon's superior engineering and design guarantees consistent and comfortable temperatures throughout your home for many winters to come. With the 9600 Series furnace, you'll forget it's winter.
Description
Specifications
Photos (4)
Pricing
Videos (2)
Add Review

The Napoleon 9600 Gas Furnace Series has the option for a single stage, or a two-stage furnace that runs longer at lower levels of operation giving you many advantages.

1. Quiet operation- blower runs at 60% on first stage for most of the year.
2. Better circulation- blower runs longer and constant to push air evenly throughout the farthest reaches of your home.
3. Balanced temperature- no more "hot" or cold spots. Since the unit runs at lower heat constantly, you will achieve even, balanced temperature rather than sudden bursts of high heat and then sudden cool downs when the furnace turns off repeatedly.
4. Higher efficiency operating at 60% of heating capacity on first stage, saving you fuel and money.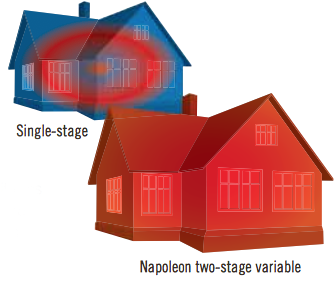 Features
Factory-fired and tested for trouble-free start-ups
Self-diagnostic integrated furnace (IFC) control is mounted between the blower rails for easy accessibility
Multiple intake/venting, gas pipe and electrical connection options
Shortest 96%+ AFUE furnace on the market with 32 ⅞" height and offering two cabinet width sizes, 17 ½" and 22 ½"
Multi-position (upflow, horizontal and downflow) for versatile installations
Zero clearance in all positions with no additional kits, provides installation ease in closets and alcoves
Direct vent (two pipe) and single vent (one pipe) certified with optional concentric venting
Integrated furnace control board manages all operational functions and accommodates hook-ups for a humidifier, HRV and electronic air cleaner
For use with single or two-stage thermostats
Easily installed in all four positions with no additional kits required
Simple conversion to propane (LP)
Interior condensate trap for left or right drainage options
Clear condensate collector to view furnace performance
Durable Sound Reducing Insulated Cabinet
Acoustically insulated blower compartment & thermally insulated heat exchanger compartment for quiet and reduced clearance to combustibles
The patented "SureView" window offers a unique view of the flame in operation.
The 9600 Series furnace offers a two stage input and fires at 60% of the full input for low fire to match the heat loss of the house.
This series offers a variable speed DC drive ECM motor for comfort and electrical savings.
The Napoleon® furnaces are the only gas furnaces designed and manufactured in Canada for North American winters.
Multi‐position furnace adaptable to any configuration with no additional kits.
For use with single or two stage thermostats.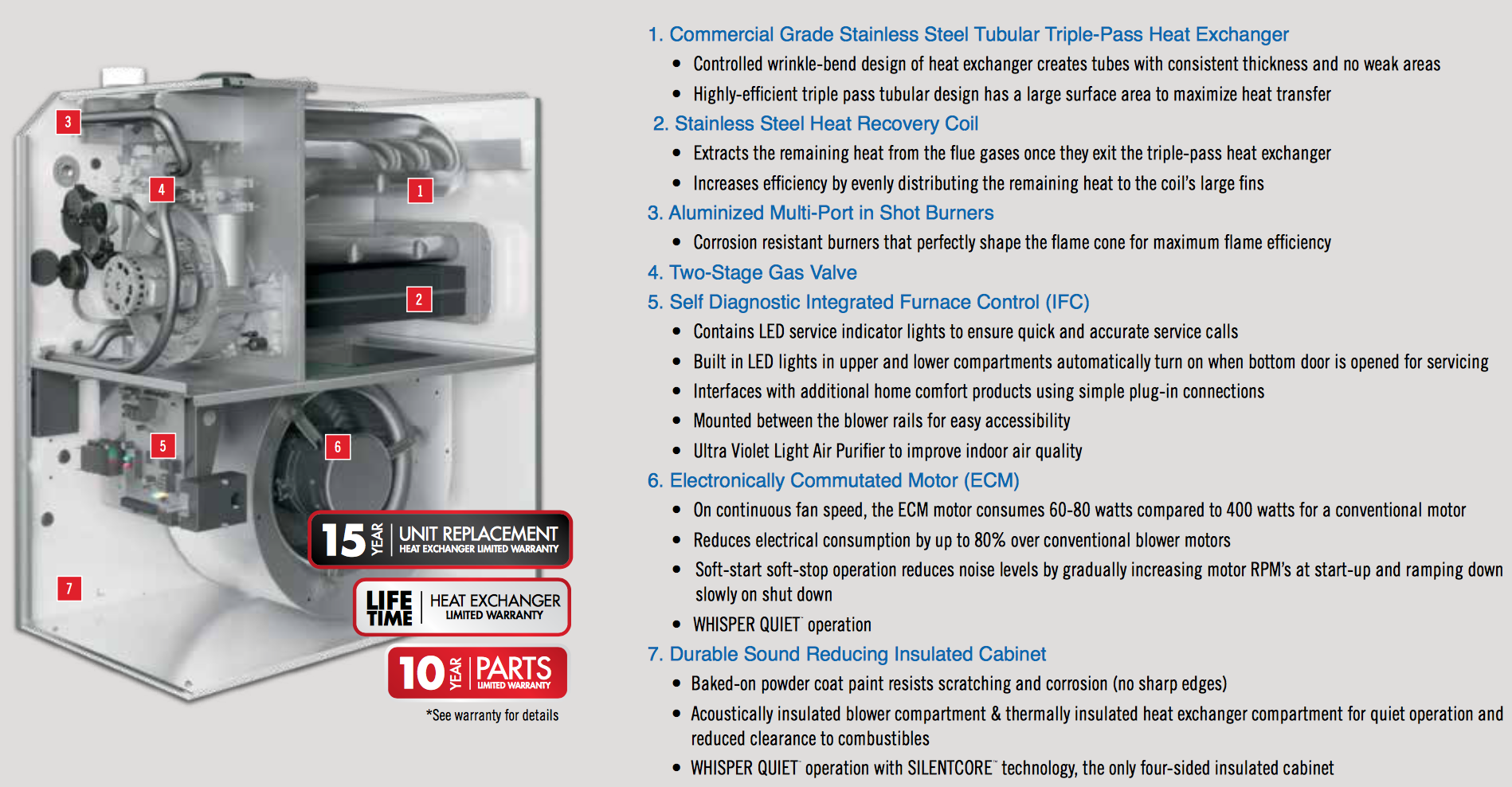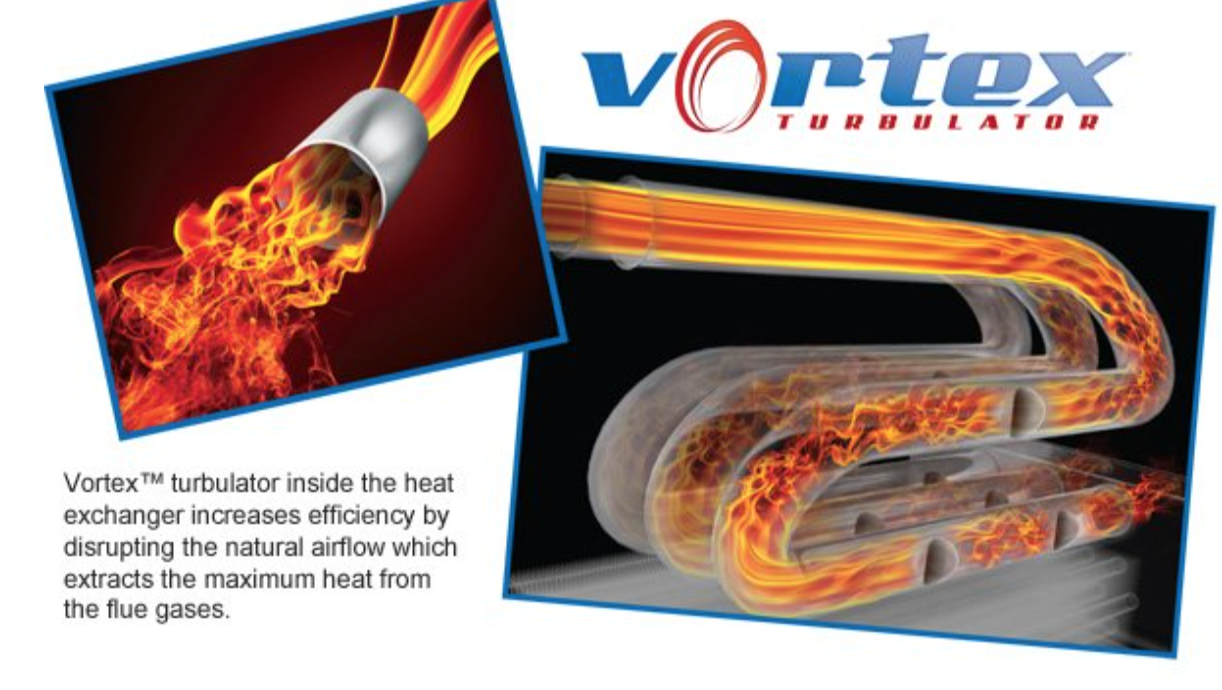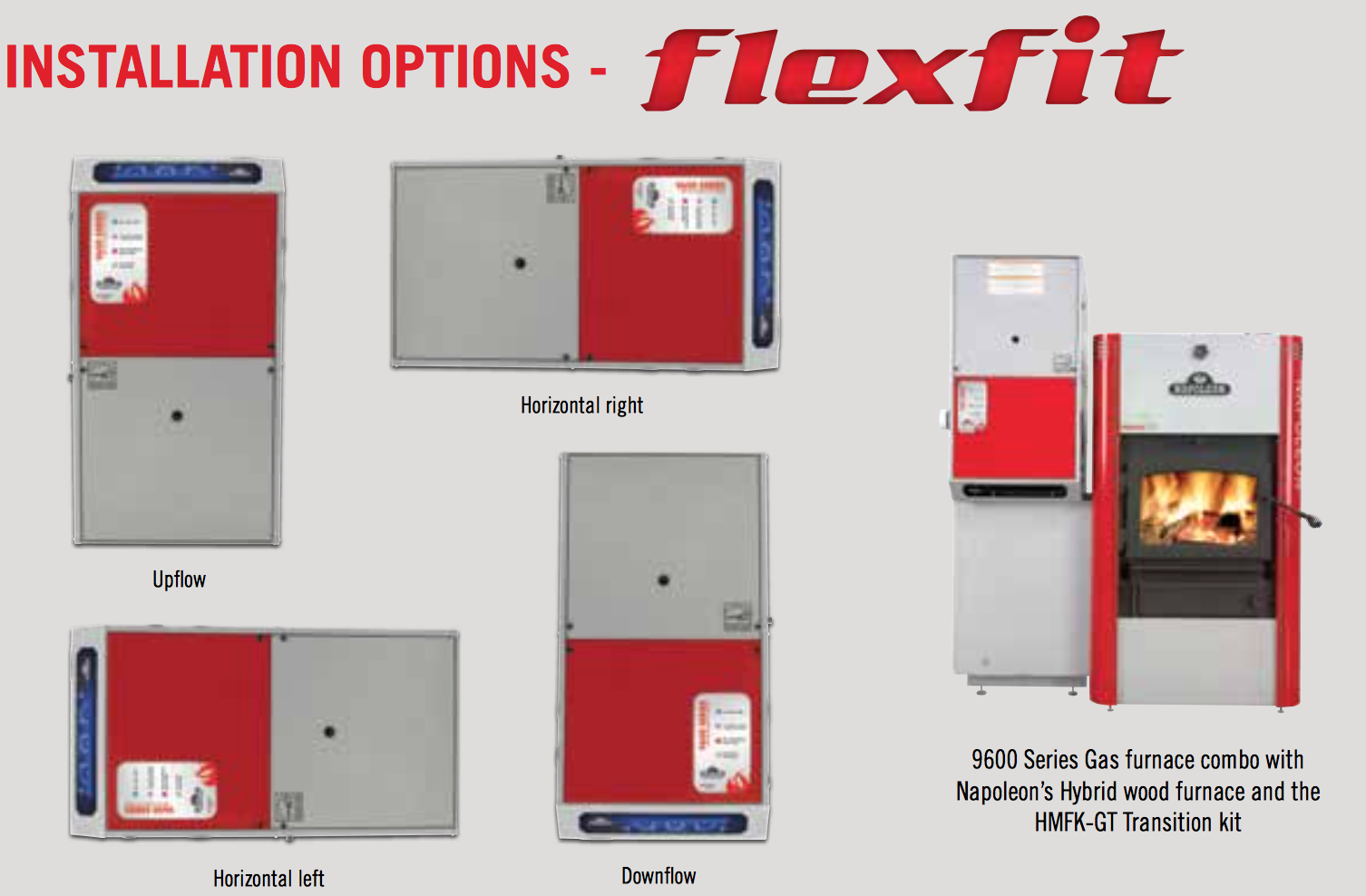 WHISPER QUIETTM OPERATION Features
Customers indicated that noise level is an important factor in their satisfaction with a furnace, so Napoleon® furnaces are designed to be "WHISPER QUIETTM". The ultra high efficiency ECM variable speed blower motor with "soft start" gradually increases speed reducing the initial rush of air and noise created by conventional motors.
Sound absorbing blower compartment insulation
SILENTCORETM technology, the only four-sided insulated cabinet
Dynamically balanced blower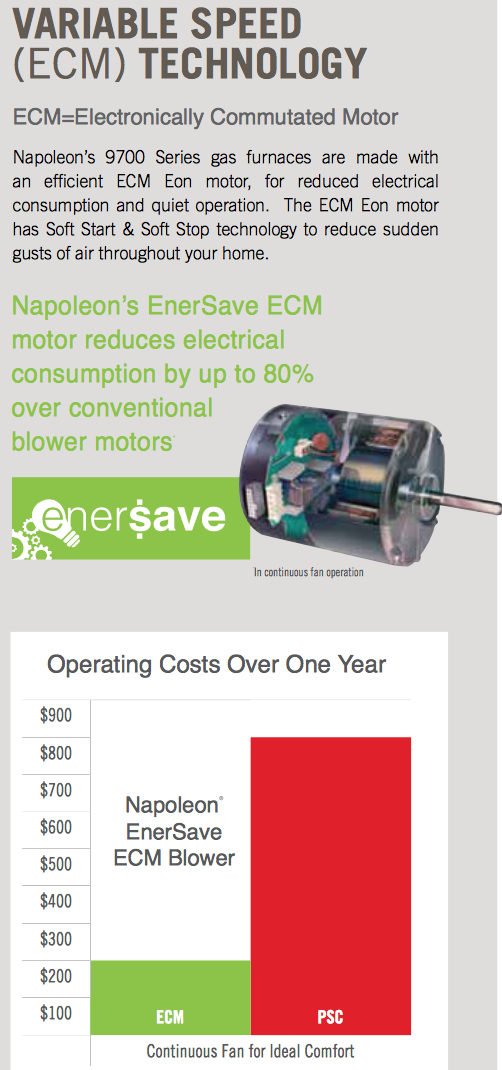 Resources:
Model
Napoleon NSX040T2B Gas Furnace
Napoleon NSX060T3B Gas Furnace
Weight
125lbs
127 lbs
Efficiency (AFUE)
96%
96%
Input (High fire) BTU/hr 0-4500
40,00 BTU's
60,00 BTU's
Input (Low fire) BTU/hr 0-4500
24,000 BTU's
36,000 BTU's
Width (in)
17-1/2"
17-1/2"
Depth (in)
29-1/2"
29-1/2"
Height (in)
32-7/8"
32-7/8"
Venting
Clearances to Combustibles
0
0
Minimum Vent Size (in)
1-1/2"
1-1/2"
Maximum Vent Size (in)
2"
2"
Minimum Vent Length (ft)
15'
15'
Maximum Vent Length (ft)
75'
100'
Air Flow and Cooling
Motor Type and Size ECM EON
1/3 hp
1/2 hp
AC Tonnages
1-1/2,2,2-1/2
1-1/2,2,2-1/2,3
Model
Napoleon NSX080T3B Gas Furnace
Napoleon NSX080T4B Gas Furnace
Weight
134 lbs
134 lbs
Efficiency (AFUE)
96%
96%
Input (High fire) BTU/hr 0-4500
80,000 BTU's
80,000 BTU's
Input (Low fire) BTU/hr 0-4500
48,000 BTU's
48,000 BTU's
Width (in)
17-1/2"
22-1/2"
Depth (in)
29-1/2"
29-1/2"
Height (in)
32-7/8"
32-7/8"
Venting
Clearances to Combustibles
0
0
Minimum Vent Size (in)
2"
2"
Maximum Vent Size (in)
3"
3"
Minimum Vent Length (ft)
15'
15'
Maximum Vent Length (ft)
100'
100'
Air Flow and Cooling
Motor Type and Size ECM EON
1/2 hp
3/4 hp
AC Tonnages
2,2-1/2,3
2,3,4
Model
Napoleon NSX100T5B Gas Furnace
Napoleon NSX120T5B Gas Furnace
Weight
159 lbs
165 lbs
Efficiency (AFUE)
96%
96%
Input (High fire) BTU/hr 0-4500
100,000 BTU's
120,000 BTU's
Input (Low fire) BTU/hr 0-4500
60,000 BTU's
72,000 BTU's
Width (in)
22-1/2"
22-1/2"
Depth (in)
29-1/2"
29-1/2"
Height (in)
32-7/8"
32-7/8"
Venting
Clearances to Combustibles
0
0
Minimum Vent Size (in)
2"
3"
Maximum Vent Size (in)
3"
3"
Minimum Vent Length (ft)
15'
15'
Maximum Vent Length (ft)
100'
100'
Air Flow and Cooling
Motor Type and Size ECM EON
3/4 hp
1 hp
AC Tonnages
3,4,5
3,4,5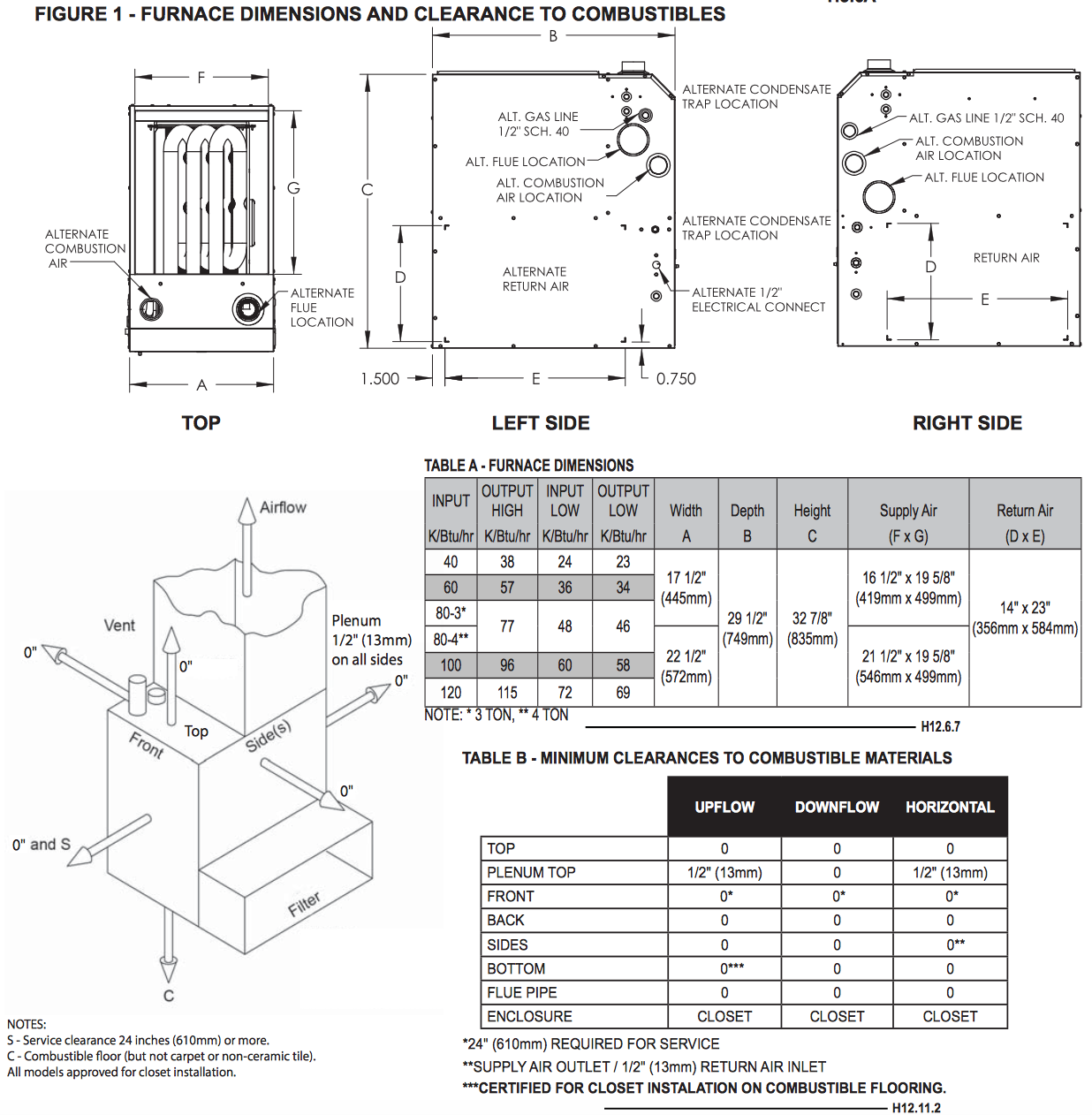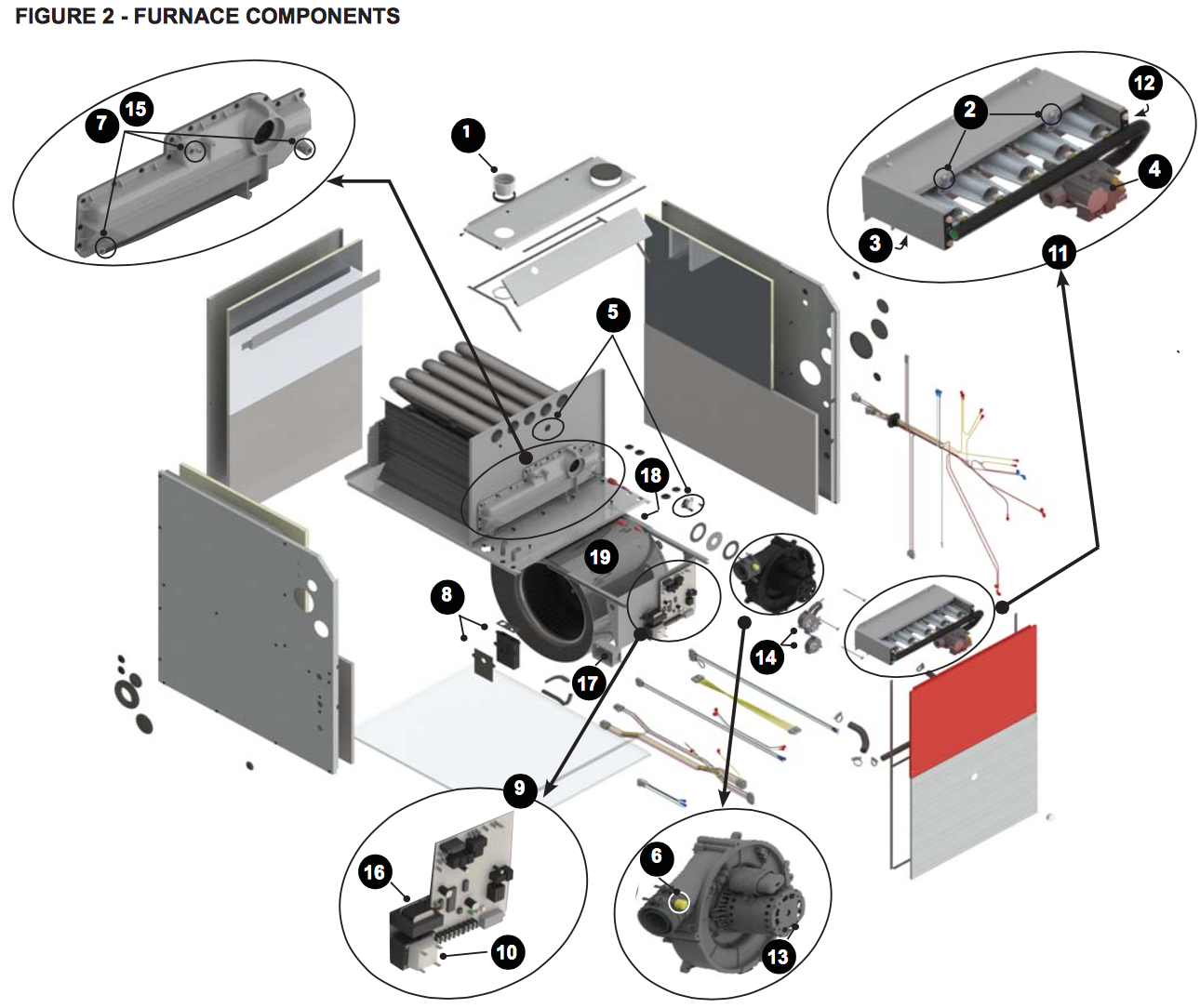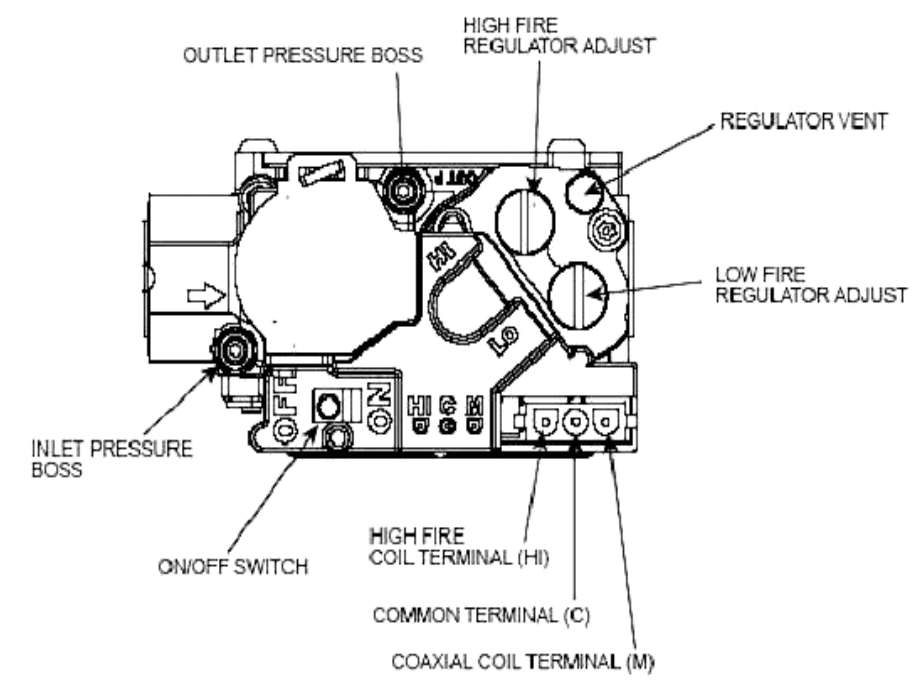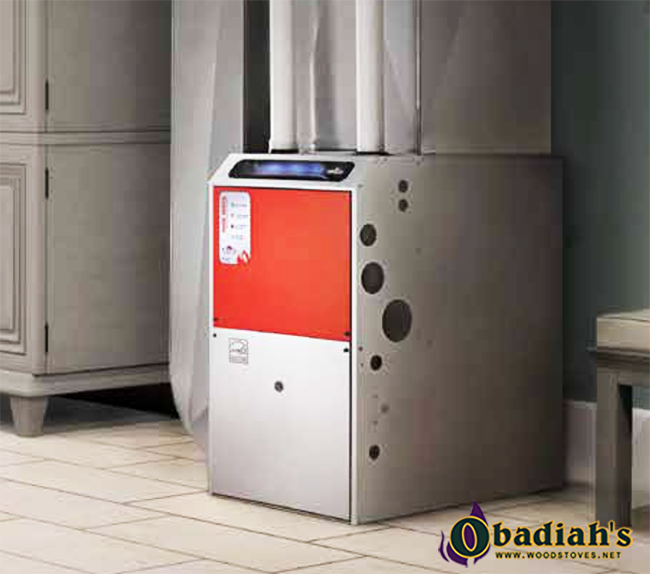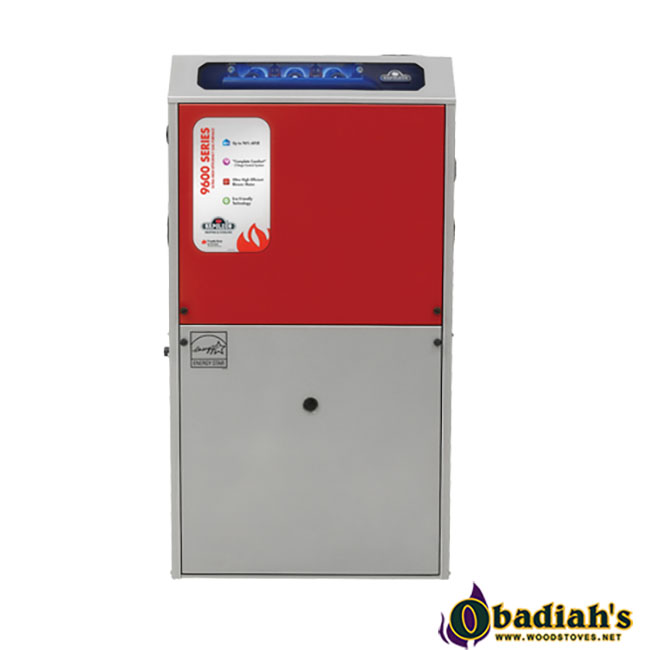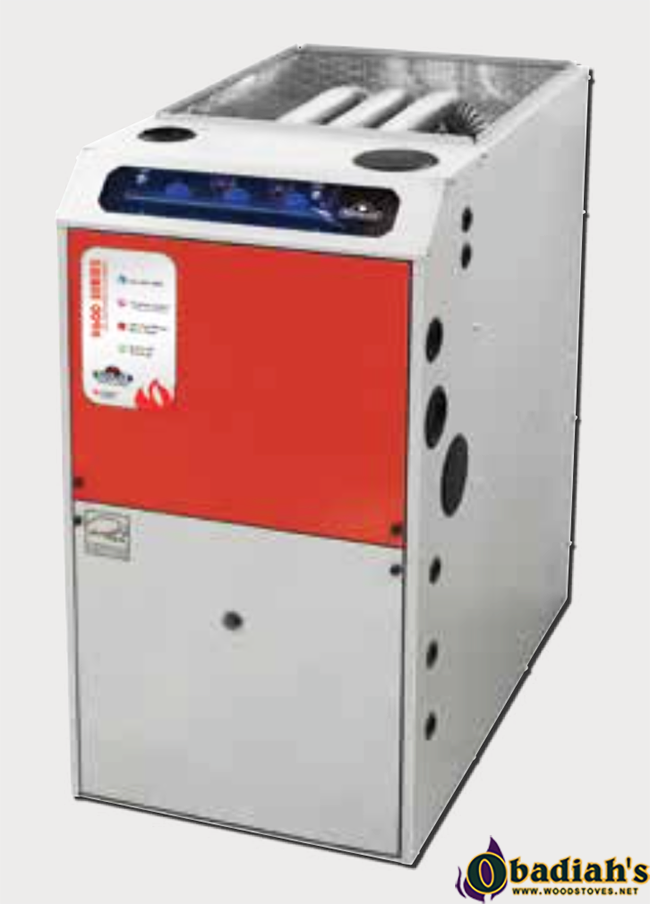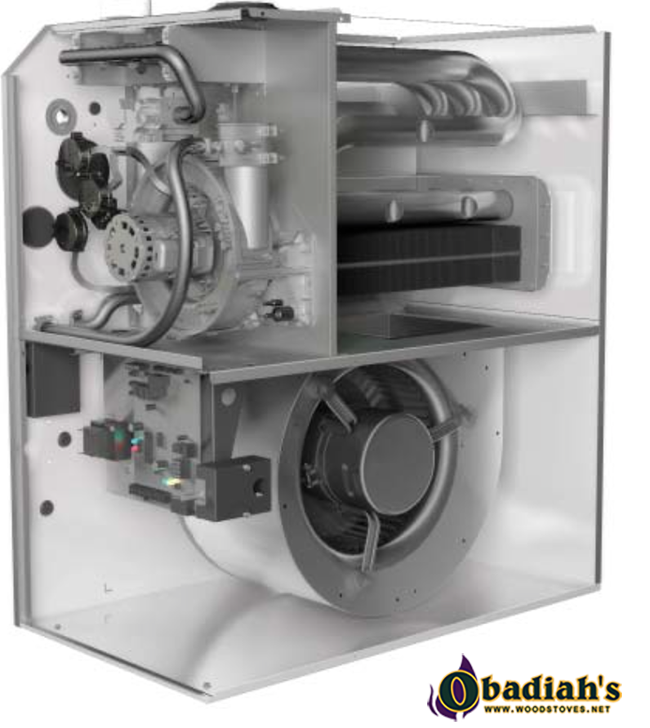 Napoleon Gas Furnace Product Video
Napoleon 9600 Gas Furnace Product Video