Thursday, May 28, 2020
Hearthstone Manchester 8360 - Not Available*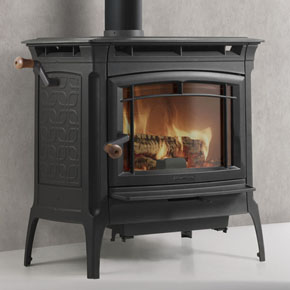 No Longer Available from Obadiah's.
This stunning woodstove, the Manchester 8360, is in the Hearthstone Hergōm Cast Iron Collection - Hergōm being the Spanish foundry where every Hearthstone cast iron wood stove has its distinctive European beginnings. The Manchester wood burning stove also has exclusive design features for complete combustion providing efficient, economical, safe and clean heat.
Description
Specifications
Photos (2)
Pricing
Extended Info
Add Review
*PRODUCT NOT AVAILABLE - this page is for informational purposes only.
The Manchester 8360 wood stove is hand-crafted in Vermont by Hearthstone and is manufactured with the most fundamental, yet elegant and timeless material – cast iron. Cast Iron woodstoves, an American and European favorite, are renowned for their superb heat conduction and remarkable resilience.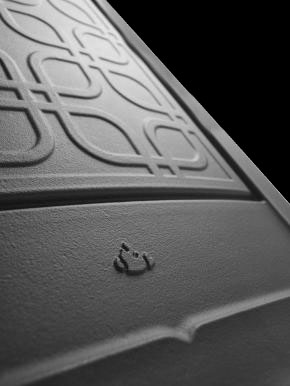 The Manchester embossed cast iron stove with soapstone lined interior is built with classic good looks and modern heating technology including an integrated rear heat shield and an integrated cast iron heat exchanger. With abundant heating capacity and extended HeatLife, the Hearthstone 8360 is perfect for heating any home and also offers great fire viewing!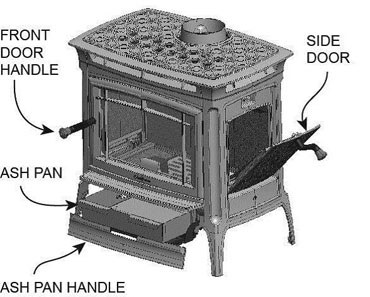 Features:
Firebox with 50 lbs of soapstone refractory
2.9 cubic foot firebox, accepts up to 24" logs
Single Air intake – stove control is easy and can produce more consistent heat
Unmatched fire viewing – flame/light present from gases ignited off the burning wood by a secondary air tube, even with low burning rate
Non-catalytic combustion system – complete combustion which equals 1) greater efficiency; more heat from less wood, and 2) clean burning; reduced smoke and creosote build-up
Integrated fully finished rear heat shield
Open-and-close ash grate and removable ash tray for easy ash removal and cleaning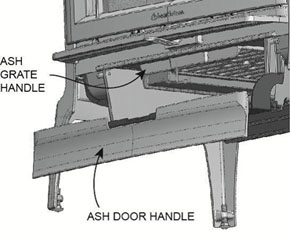 Convective air system, cast iron firebox with integrated cast iron heat exchanger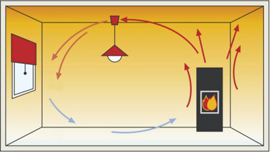 Right or left side-load with exclusive extra deep fold-down ash lip to keep ashes within the firebox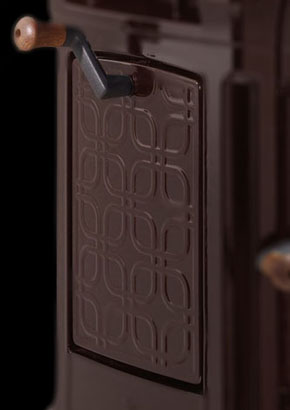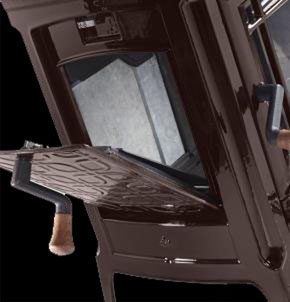 Color Finishes:
Matte Black

Brown Enamel

About Soapstone:
The heat quality of stone is more even and comfortable than steel, cast iron or refractory bricks and and extends the HeatLife of a fire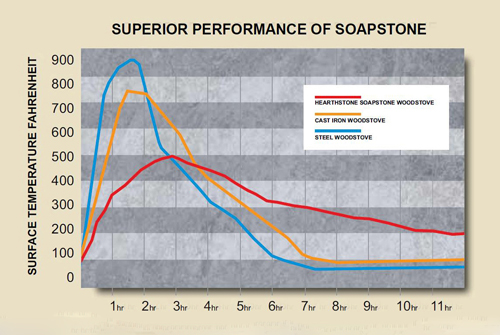 Resources:
Specifications
Manchester 8360 Wood Stove
Heats up to
2,400 sq. ft.
Burn Time
Up to 12 hours
Heat Life
Up to 14 hours
Size
78,000 BTUs
Efficiency
80%
Width
31 1/2"
Height (includes flue collar)
31"
Depth (includes flue collar)
20"
Maximum Log Length
24"
Firebox Capacity
2.9 cubic feet
Flue Exit & Diameter
top or rear - 6"
Ash Pan
Yes
Optional Blower Kit
Yes
Actual Weight (lbs.)
515
Alcove Certified
Yes
Mobile Home Certified
Yes
Clearances (With single wall pipe & no rear heat shield)
Side
18"
Rear
16"
Corner
9"
Clearances (With double-wall pipe & rear heat shield)
Side
16"
Rear
6"
Corner
9"
Accessories Description
Hearthstone SKU
3" Outside Air Adaptor
93-53500
Blower Kit
93-57600
Close Clearance Heat Shield Kit
93-68600
Front & Side Door Handle Kit
93-71600
Front Door Latch Kit
93-73600
Gasket Kit
93-58600
Glass Kit
93-58300
Side Door Latch Kit
94-73910
Side Door Locking Kit
93-70607
Spark Screen Kit
93-69600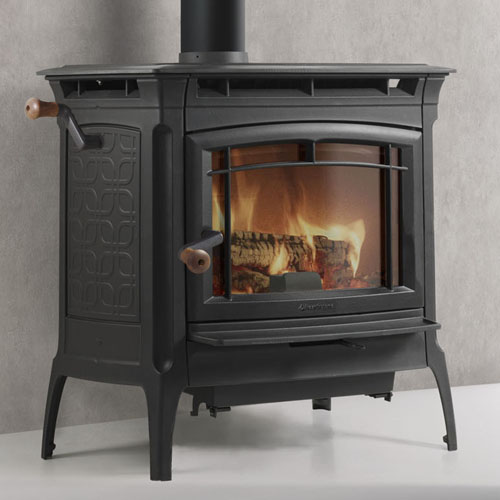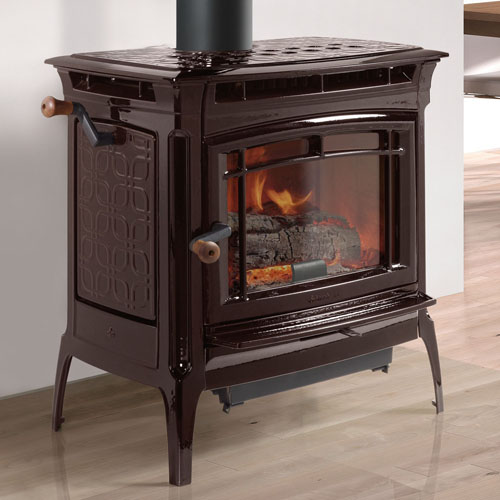 This unit not available for purchase.
A large freight truck (18-wheeler up to 60' long) is standard on all deliveries. If you need a smaller truck, please call our office (406) 300-1776 to request a smaller truck size. Note: an upcharge may apply for small trucks.
Please inquire with our sales staff if you have specific shipping needs such as international, freight terminal and/or business deliveries or if you need a smaller truck size. Click here to see Obadiah's Shipping Terms.
Obadiah's offer's a 20% discount and free shipping on most complete chimney systems. Contact our chimney specialists for an exact quote.
Be sure to check out our newly improved Cookstove Community website cookstoves.net; the best place online to connect with other cookstove users over stoves, self-sufficient living, alternative energy, and more! Take a look at our selection of videos, articles, and photos, and be sure to visit the forums to connect with like-minded folks from all over.
If you are planning to cook with a cookstove, you will need to understand some basic fire safety. Remember, extinguishing a grease or oil fire with water is not a good idea.
For help choosing and installing a wood boiler, see the links and posts below.