Tuesday, December 18, 2018
Obadiah's Rocky Mountain Blaster 450 Furnace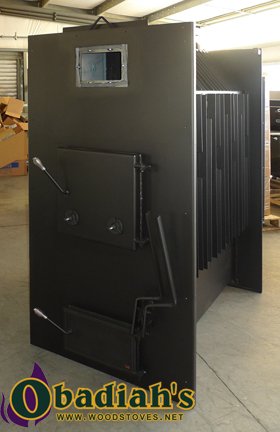 The Obadiah's Rocky Mountain Convection Blaster 450 Wood and Coal burning commercial sized furnace is capable of producing 450,000 BTUs of hot air, without electricity! Making it one of the only large commercial furnaces that can operate this way, providing a solution for many heating situations. Whether you have a greenhouse, shop, or commercial building, the Obadiah's Rocky Mountain Convection Blaster 450 furnace will keep you warm. The heat exchanger tubes crisscross inside the firebox, this design demonstrates physics taking advantage of a natural law called Thermodynamics. As the heat exchangers heat up they draw in cool air from the outer convection jacket, the air heats up and rises to the top of the tube and into the top of the upper convection jacket, from there the air circulates naturally, no fans, no blowers, no electricity, no worries.
Description
Specifications
Photos (10)
Pricing
Add Review
The Obadiah's Rocky Mountain Convection Blaster 450 Commercial Wood/Coal Fired Furnace is designed for Greenhouses and will heat a typical 4500 sq. ft greenhouse or a 10,000 sq. ft. building in the Northern US and parts of Canada. This Commercial Wood Burning Furnace is unique in that it can use natural convection without any electricity or blowers to operate. The GH Blast Commercial Hot Air Furnace can also be connected to electricity and a central heating system with a blower that will circulate hot air through the structure's duct-work system. This furnace is in a league of its own and a solution for those looking for a solution to provide large amounts of heat in remote locations where Electric Grid Power is not reliable or unavailable.
Operating at a 85% efficiency the Industrial Rocky Mountain Convection BLASTER 450 Furnace is an amazing piece of heating equipment. The mammoth of a firebox is 24" wide x 52" deep holding up to 20 cubic feet of cord wood! You only have to cut your wood to 4' lengths. The loading door is 18" x 18" so you can really loader up with large un-split firewood saving you a ton of valuable time and providing extremely long burn times with very little maintenance. Obadiah's is proud to represent this product and present it to our commercial, rancher, farmers, and lumber production clients. Well built Amish craftsmanship gives you peace of mind, a 5 year warranty backs it up. There is 2,425 lbs. of steel between you and the fire for even more peace of mind. At 40.5" wide, 81" deep and 78" tall this is a monster sized furnace capable of some serious heating abilities. If your looking to heat a large home, shop, barn, building, greenhouse, tipi, or outhouse, this baby is for you. Get Blasted with the Obadiah's Rocky Mountain Convection Blaster 450 Commercial Wood/Coal Burning Furnace by Obadiah's Woodstoves. You wont find a bigger bang for your buck anywhere else.

Resources:
| | |
| --- | --- |
| Specifications | Rocky Mountain Convection Furnace |
| Fuel | Wood & Coal |
| Heating Area | up to 10,000 sq. ft. or up to 4500 sq. ft. a greenhouse |
| Efficiency Approx. | 85% |
| BTU's | approximately 450,000 |
| Firebox Size | 24"W x 52"D |
| Firebox Volume | 20 cu. Ft. |
| Log Size | 48" Length |
| Furnace Dimensions (Overall) | 40.5"W x 62.5"D x 78"H |
| Overall Size with Outside Fire Door | 40.5"W x 81"D x 78"H |
| Outside Door Framing Opening | 40.75"W x 75.5"H |
| Load Door Size | 18"W x 18"H |
| Ash door size | 16.5"W x 8.5"H |
| Chimney Flue | Top exhaust 10" Standard Rear exhaust N/A |
| Approved and Tested | This model is NOT UL listed |
| Weight | 2425 lbs. |
| Insulated Outside Fire Door | Optional |
| Warranty | 5-Year Limited |
Obadiah's Rocky Mountain Convection Blaster 450 Commercial Wood/Coal Burning Furnace Side View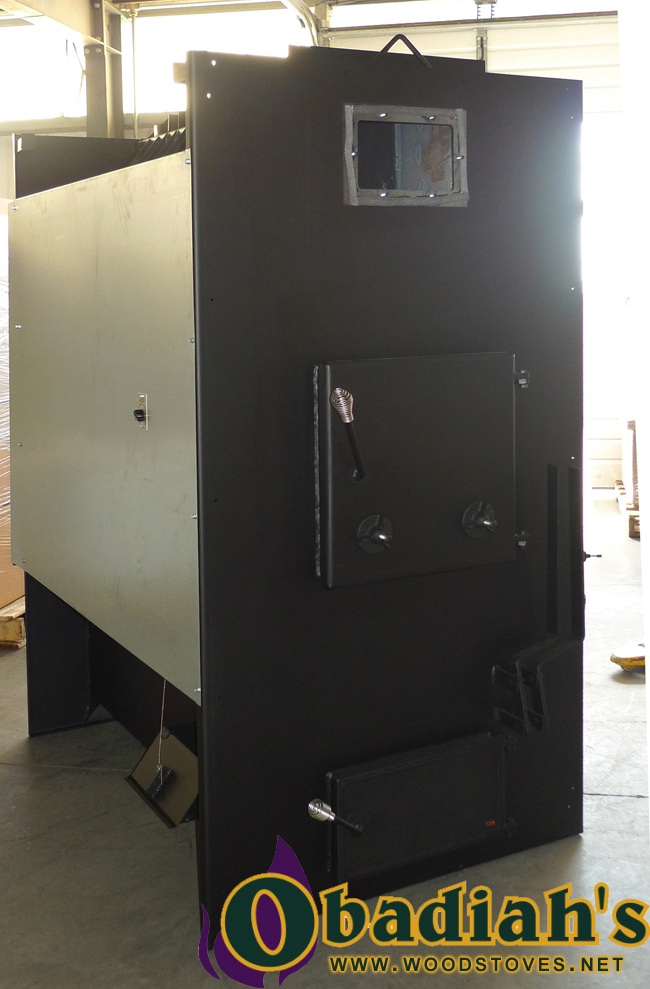 Obadiah's Rocky Mountain Convection Blaster 450 Commercial Wood/Coal Burning Furnace Side View with Fins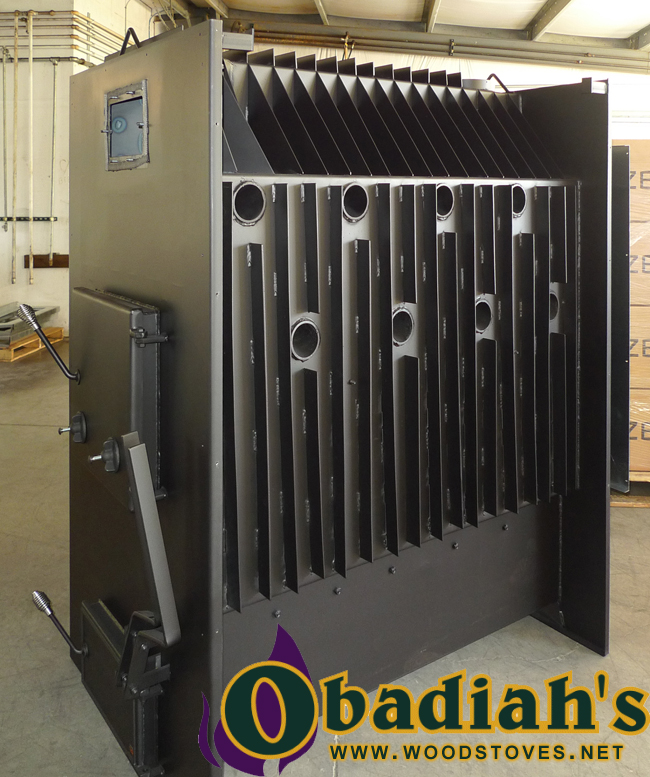 Obadiah's Rocky Mountain Convection Blaster 450 Commercial Wood/Coal Burning Furnace Fins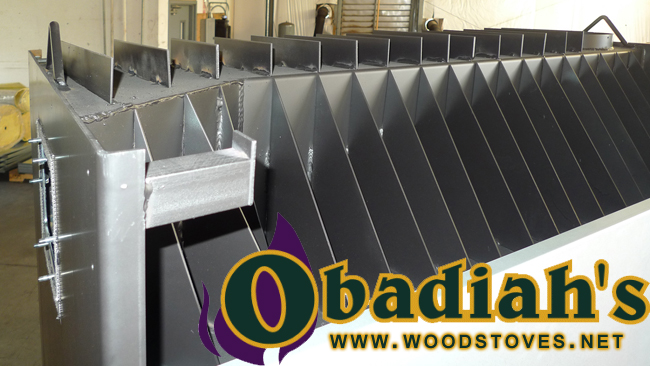 Obadiah's Rocky Mountain Convection Blaster 450 Commercial Wood/Coal Burning Furnace Firebox Grates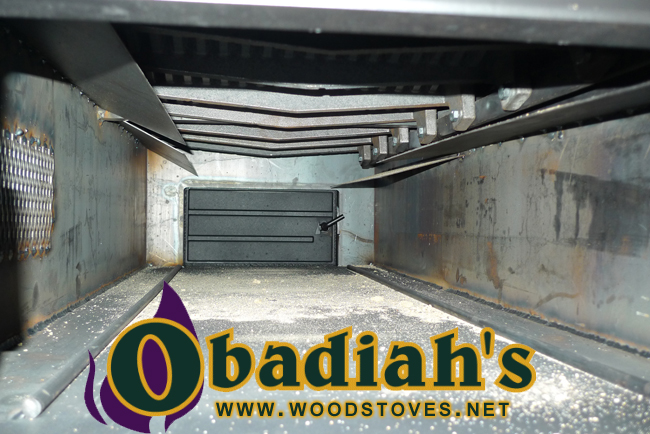 Obadiah's Rocky Mountain Convection Blaster 450 Commercial Wood/Coal Burning Furnace Firebox Grates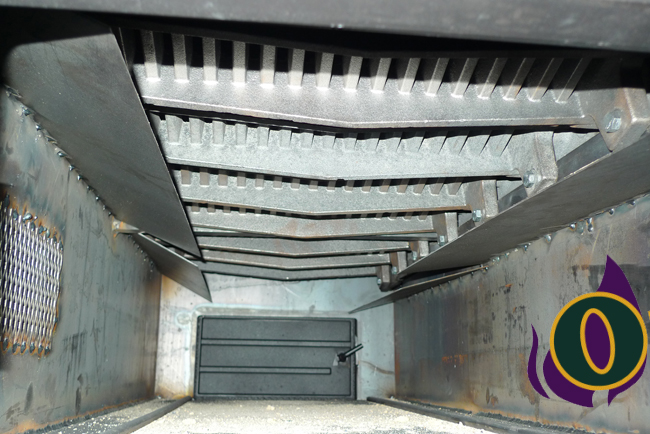 Obadiah's Rocky Mountain Convection Blaster 450 Commercial Wood/Coal Burning Furnace Firebox Grates (Top View)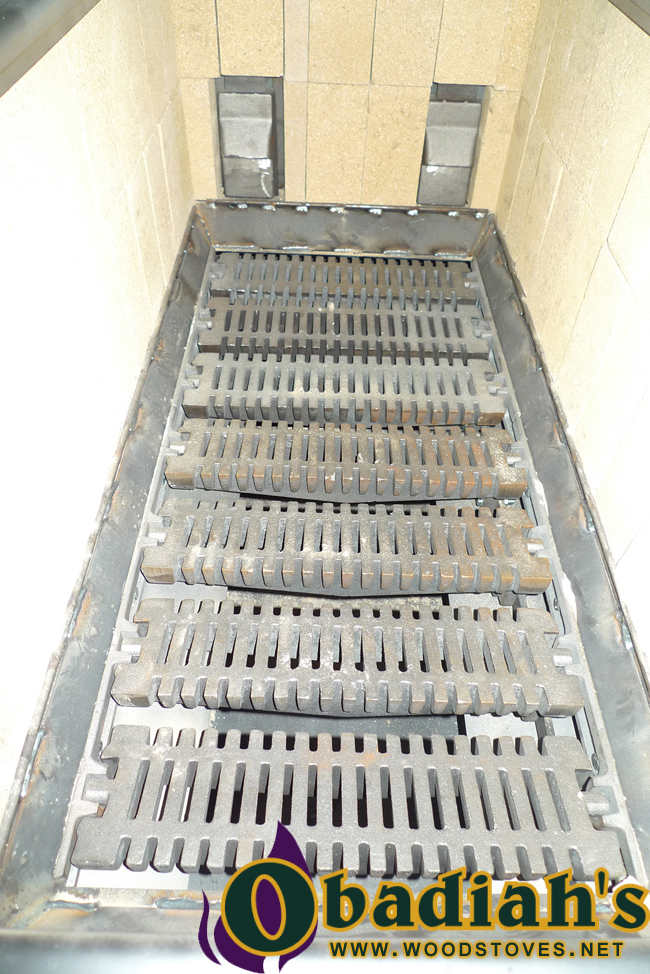 Obadiah's Rocky Mountain Convection Blaster 450 Commercial Wood/Coal Burning Furnace Firebox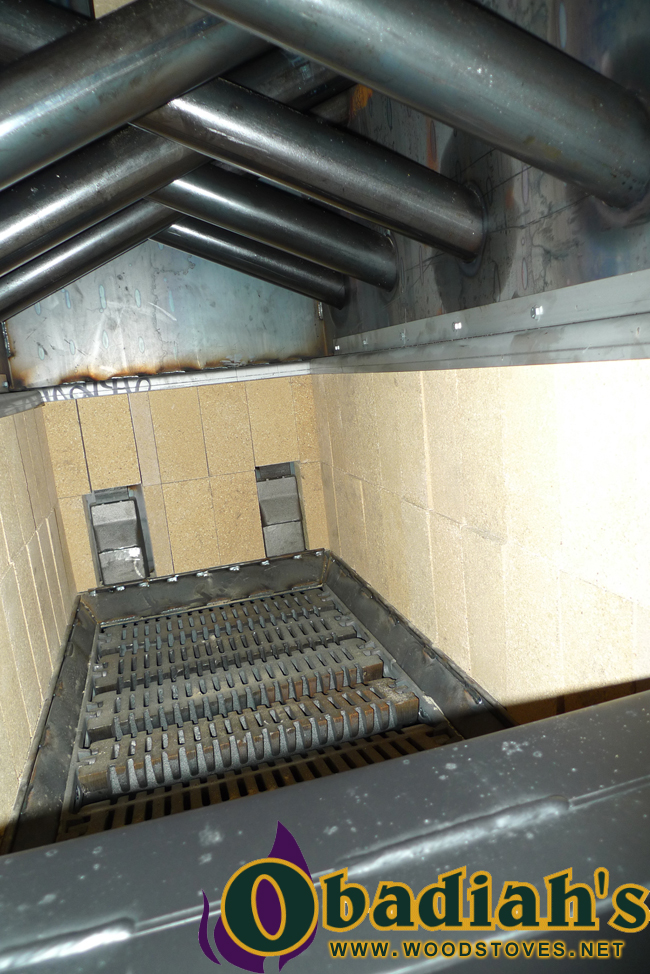 Obadiah's Rocky Mountain Convection Blaster 450 Commercial Wood/Coal Burning Furnace Firebox View with Grates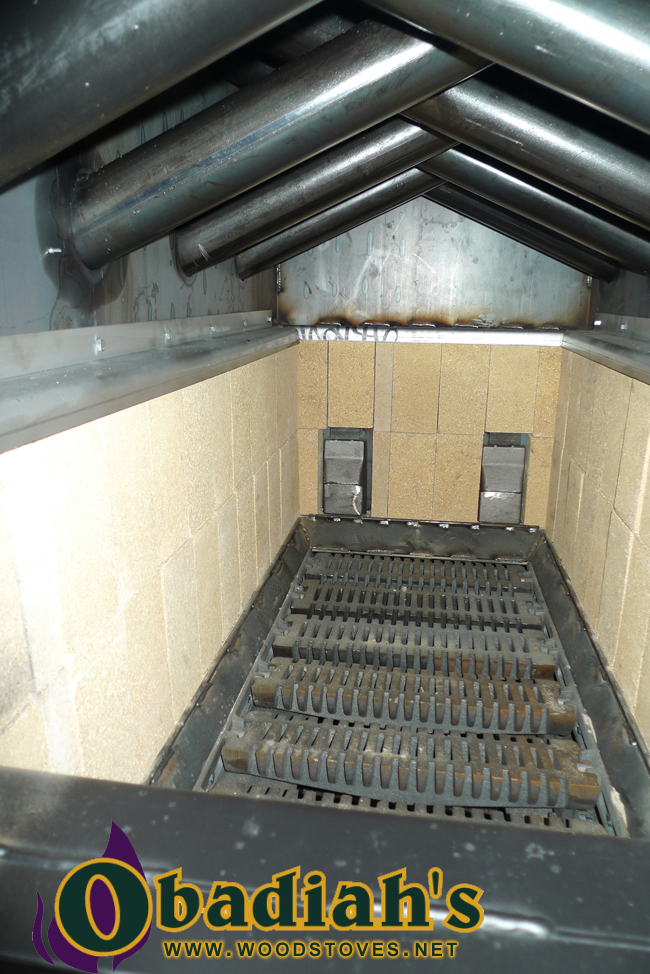 Obadiah's Rocky Mountain Convection Blaster 450 Commercial Wood/Coal Burning Furnace Heat Exchange Tubes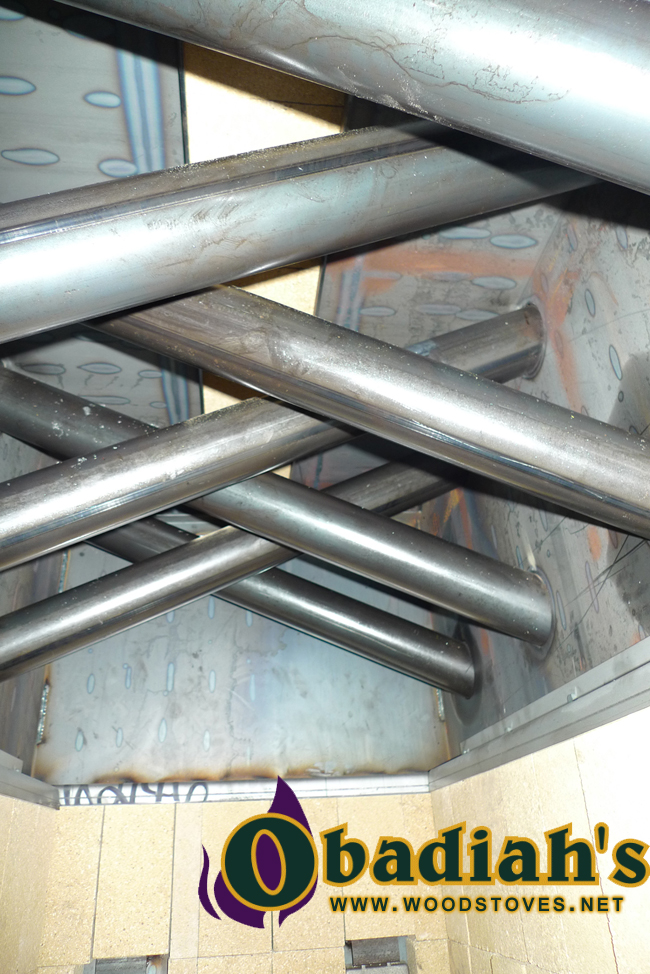 Obadiah's Rocky Mountain Convection Blaster 450 Commercial Wood/Coal Burning Furnace Top Inside of Firebox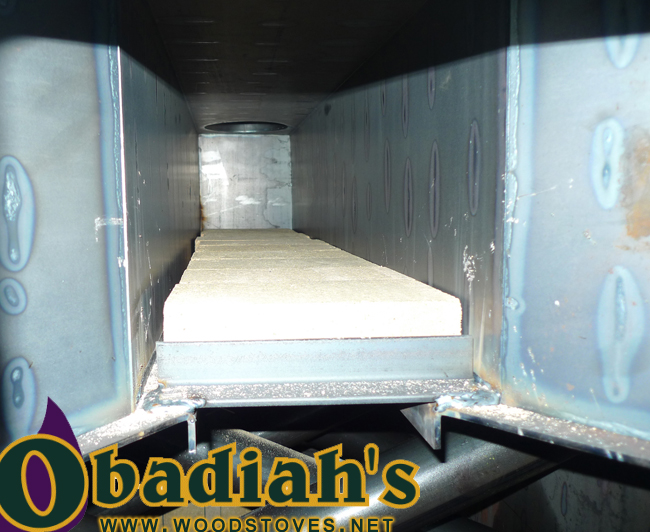 | | |
| --- | --- |
| Price List | Rocky Mountain Convection Blaster 450 Wood/Coal Furnace |
| 450 Blaster | $4,750 |