Monday, July 13, 2020
Buck Bay Series 91 Stove or Insert EPA 2020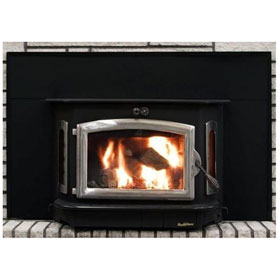 The #1 Catalytic Wood Stove in the Hearth Industry!
The Buck 91 Catalytic Stove body can be installed as either a freestanding wood stove (with the choice of leg or pedestal option) or as an insert model (with the choice of surround and trim kit). The Buck Stove Company is known for quality hand-crafted, secondary combustion designed, American made products, at an affordiable cost.
Description
Specifications
Photos (3)
Pricing
Videos (7)
Add Review
Majestic in appearance and performance it is the ultimate in wood stoves, The Buck Model 91 catalytic is Buck's most popular selling wood stove! The Buck 91 Catalytic Wood Burning unit can be used as a masonry fireplace insert, or freestanding - this unit easily accepts 21" logs and heats up to 3200 square feet with an astonishing 50,400 BTU's per hour. Features include a factory installed blower, high efficiency heat exchanger, ash removal tray and oversized glass door with air wash system.
Buck Stove Company Established 1975, Commitment to Excellence
New Buck Corporation proudly produces all of their wood stoves in the United States of America. Striving to provide each customer with excellent Service on our quality Product made by hard working People with American Pride. From the designing of the stove, to bending and shaping of the first piece of metal, to welding each piece together and painting and packaging for shipping, all of our stoves are assembled by hand with care and precision. We are confident that whichever Buck Stove product you choose, you will receive many years of operation and enjoyment.

Units with this logo meet or exceed EPA emissions standards for the continental United States. A "W-O" below this symbol ensures that the unit is also fully certified for use in Washington and Oregon

Features
Color: Black, Gold, Pewter
Product Dimensions: 25 5/8" W x 28 7/8" D x 23 3/16" H
Fuel Type: Wood
Max BTU Output: 50,001 to 55,000
Specific Use: Bedroom Approved
Vent Type: Wood Chimney Vent
EPA tested to produce up to 51,200 BTU per hour output using seasoned cord wood
Rated heating capacity of 1800 to 3200 square feet
Firebox volume of 4.4 cubic feet
Accommodates 22" logs placed front to back or 23" logs placed side to side
Features a standard ash pan for easy clean up
Heat circulating blower for even room heating
Outstanding 86% overall EPA efficiency rating
Overall stove weight: 620 pounds
Uses 8" diameter stovepipe
Catalytic design for lower combustion temperatures and cleaner overall operation
Emissions of 1.2 grams per hour
Options
| | | |
| --- | --- | --- |
| Door Colors Available in: Black, Pewter, and Gold | Spring Doors Handles Availble in: Black (standard), or Gold | Surround Trim Kit Available in: Black, and Gold |
| Pewter Bay Window | Black Bay Window | Gold Bay Window |
| Regular Legs | Large Leg Kit | Insert Models Available with Standard (32"H x 49 1/2"W) and Oversize (35"H x 55 1/2"W) Surrounds |
| Free Standing Model available in Pewter, Black, or Gold | Black Pedestal | |

Resources:
Specifications
Stove Dimensions( W x H x D)
25 5/8" x 28 7/8" x 34 1/4"
Minimum Fireplace Dimensions (W x H x D)
31 3/4" x 23 1/2" x 15 1/2"
Freestanding Clearance to Combustible
16" check (Corner) - 23" (Rear) - 24" (Side)
Heating Capacity
1,800 - 3,200 Sq. Feet
BTU output
51,200
Emissions
1.2 g/h
Efficiency
86%
Firebox Volume
4.4 cu ft
Log length
22" (front to back) 23"(side to side)
Ash pan
Yes (comes standard)
Blower
Yes (comes standard)
Flue Size
8"
Hearth Pad Size
50" W x 54" D
Weight
620 lbs
Mobile Home Approved
No
Pre Fab Approved
No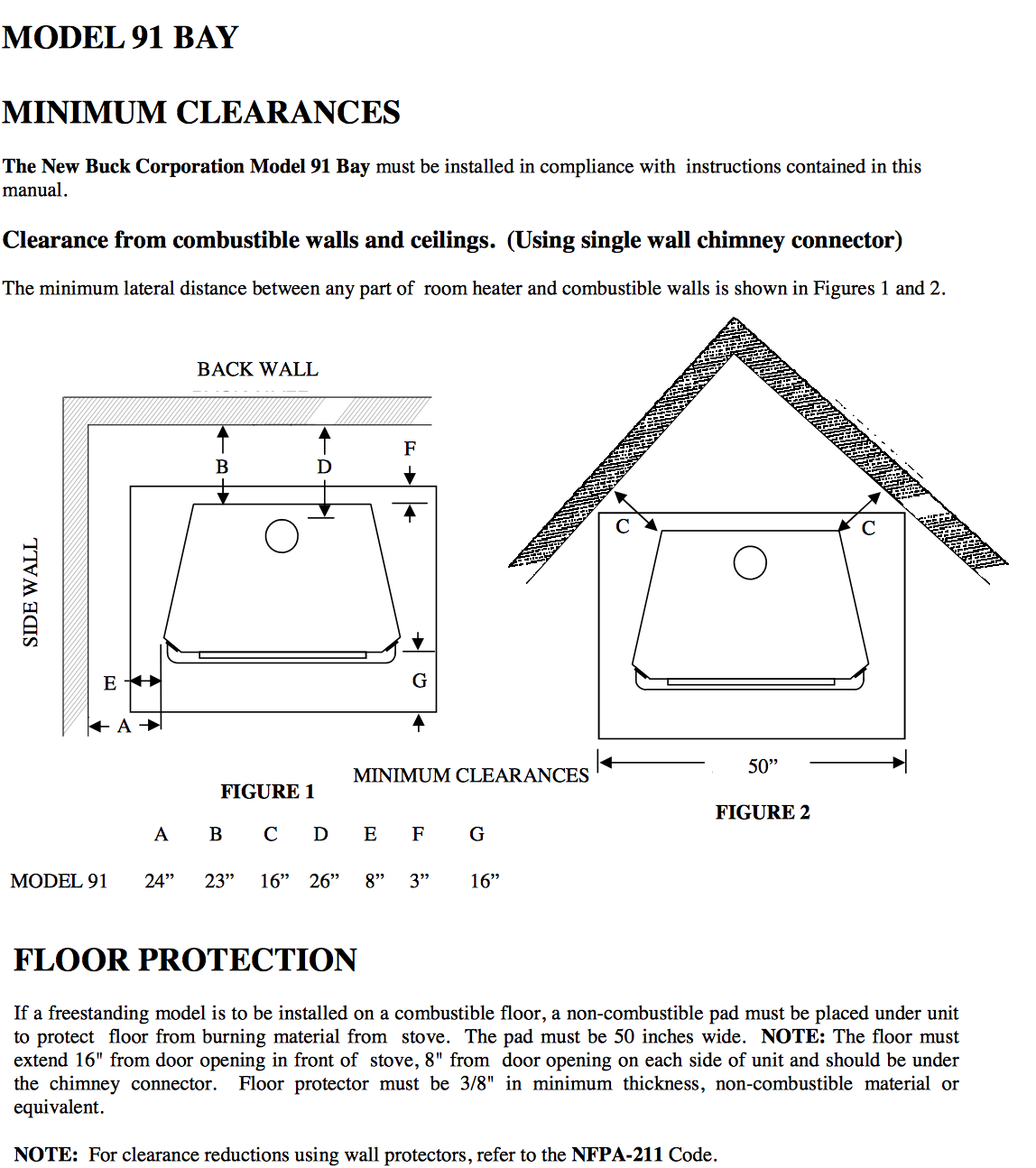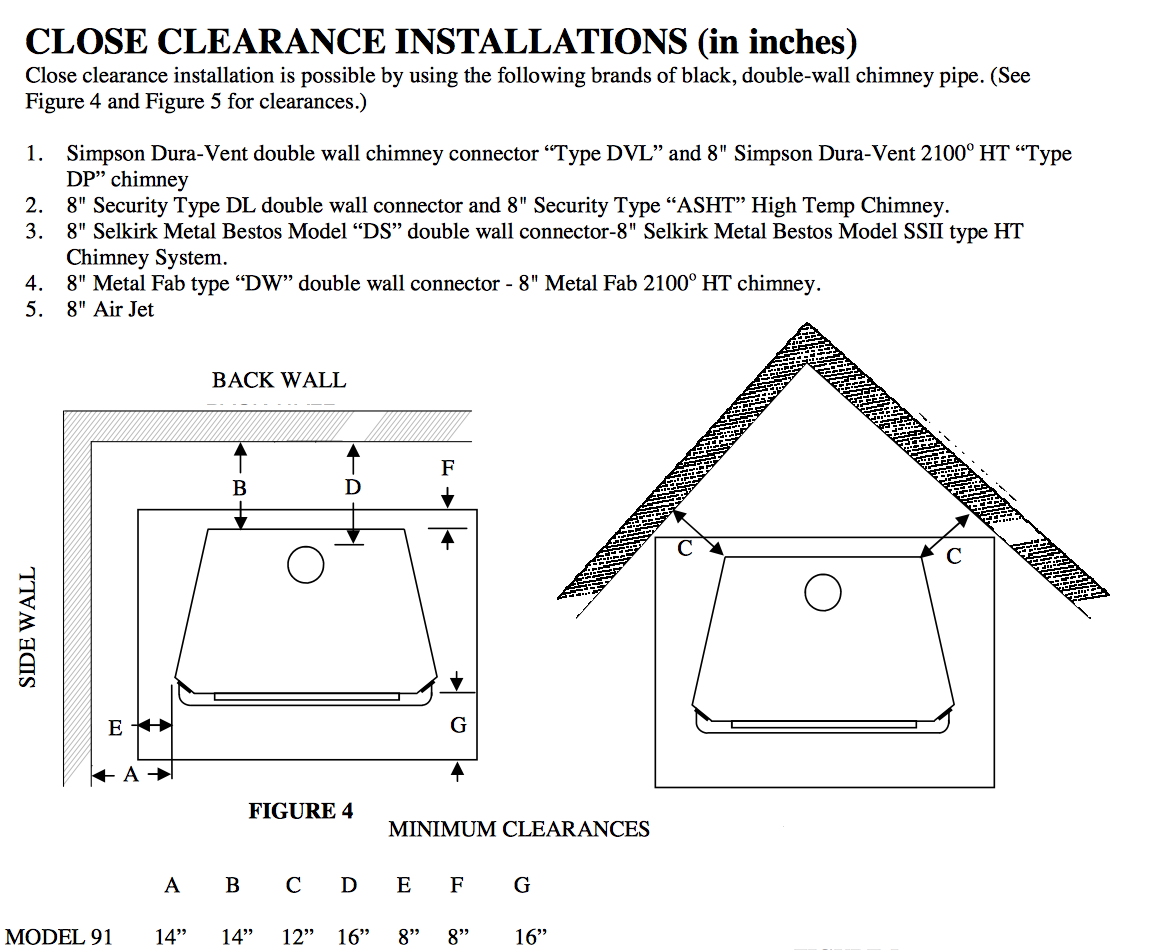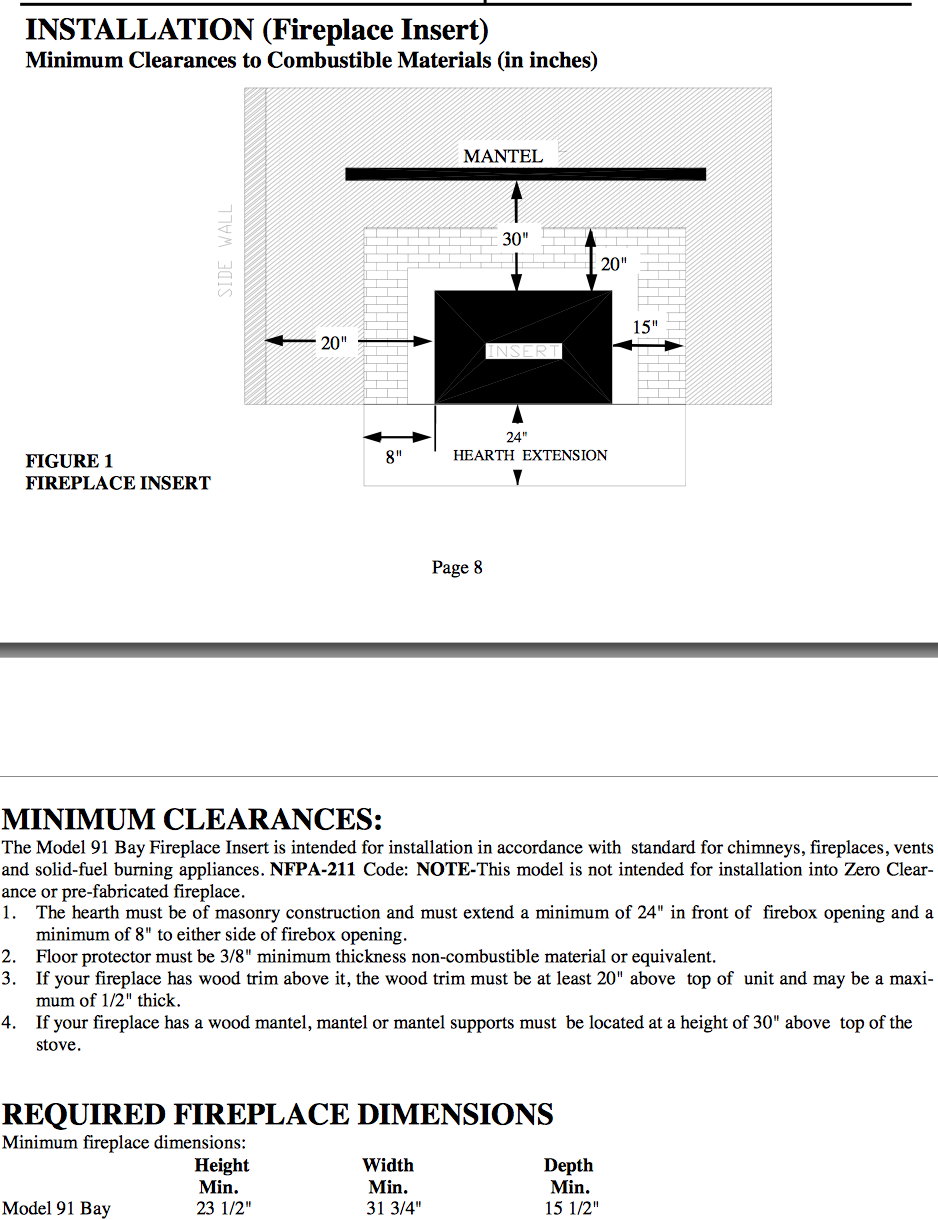 Buck Bay Model 91 Catalytic Wood Stove - Black Door Insert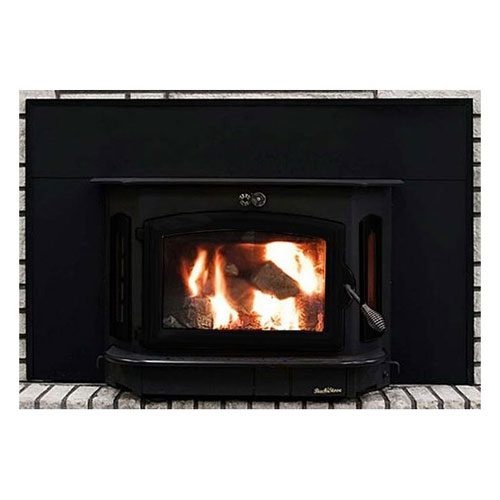 Buck Bay Model 91 Catalytic Wood Stove - Gold Door Insert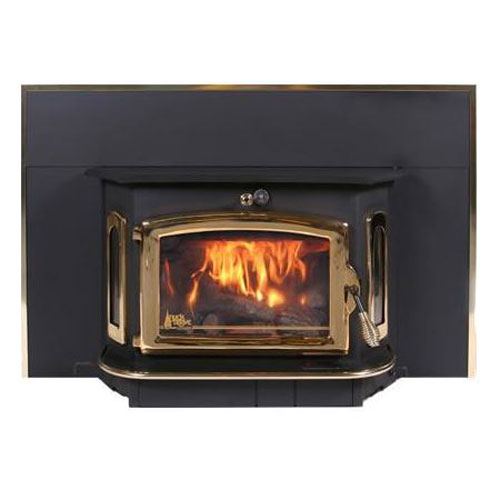 Buck Bay Model 91 Catalytic Wood Stove - Pewter Door Insert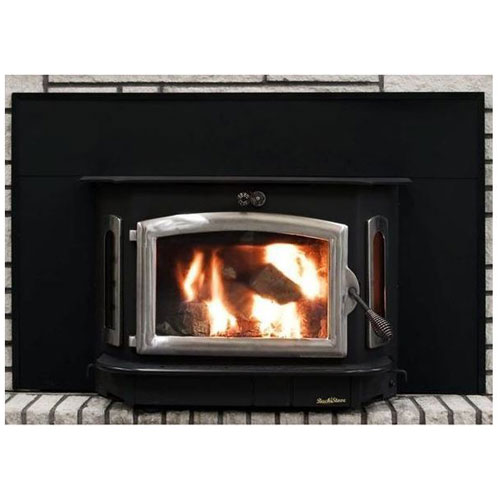 | | |
| --- | --- |
| Main Unit | Price |
| Buck 91 Catalytic Wood Stove/Insert | $2761.00 |
| Door Options | Price |
| Black Door | Comes Standard |
| Gold or Pewter Door | $261.00 |
| Required Accessories | Freestanding Stove Installation |
| Pedestal 8"H | $153.00 |
| Black Legs Regular | $146.00 |
| Black Legs Large | $168.00 |
| Gold or Pewter Legs Regular | $266.00 |
| Gold or Pewter Legs Large | $288.00 |
| Required Accessories | Insert Installation |
| Trim Kit Standard (32"H x 49.5"W) | $153.00 |
| Trim Kit Overside (35"H x 55.5"W) | $243.00 |
| Optional Accessories | |
| Gold or Pewter Bay Windows | $140.00 |
| Spring Door Handle (Gold) | $11.00 |
| Spring Damper Rod (Gold) | $6.00 |
| 8" Cast Iron Flue Collar | $85.00 |
Chimney Liner Installation - Chimneys 101
Chimney Liner Installation Part I - Preparing the Liner
Chimney Liner Installation Part 2 - Inserting the Liner
Chimney Liner Installation Part 3 - Connecting the Liner & Damper Insulation
Chimney Liner Installation Part 4 - Final Touches
Boss of the Swamp: Woodstove & Chimney Maintenance (Part 1)
Boss of the Swamp: Woodstove & Chimney Maintenance (Part 2)