Wednesday, September 27, 2023
WoodMaster CleanFire EPA Outdoor Wood Boiler - Discontinued
THIS PRODUCT HAS BEEN DISCONTINUED, THIS PAGE IS FOR INFORMATIONAL PURPOSES ONLY
The CleanFire Outdoor Wood Boiler Burns hotter - Cleans easier - Lasts longer.
The New CleanFire EPA Outdoor Wood Boiler produced by WoodMaster is a revolutionary design with a Dry Fire Chamber (DFC) technology. The CleanFire 400 Wood Boiler is ASME Certified and UL listed.
WoodMaster's CleanFire uses a dry fire chamber to provide hotter, more efficient heat that requires minimal effort to maintain.
No ceramics
No damaging corrosion
No creosote build-up
EPA Approved and meets 2020 NSPS Wood Boiler Standards. Patent-pending design changes heating from the inside out.
Description
Specifications
Photos (21)
Pricing
Extended Info
Add Review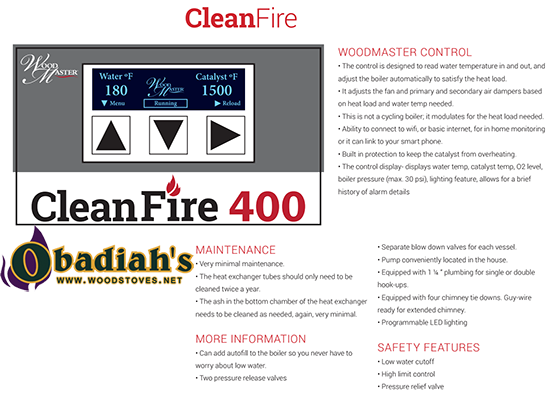 The Dry fire Chamber- (DFC) because it is not water cooled, does not have creosote buildup (ash, moisture, smoke) which sticks to the walls of a water cooled fire chamber, is damaging to the steel and almost impossible to clean out. It is also ceramic free, which in most cases are consumable parts and likely will trap creosote behind them, which is even harder to clean, causing early failure. It has no water corrosion possibility, hugely unlike a typical Hydronic Heater. The DFC does not clinch the flame, creating a hotter fire and a cleaner furnace, the DFC eliminates these problems. Cleaning the fire chamber at the end of the season takes only a few minutes and can be done with a small hand broom. So No ash corrosion No water corrosion, a breeze to clean, how nice is that?

The CleanFire, (CF) ASME-H stamp pressure vessel stage 1 and 2 boilers do not allow air into the system. An open system always has air in the system, which generates corrosion and likely sludge, sludge settles on the steel and corrosion is underway. The most common way to fight this is with chemicals but over time corrosion wins. Install an Auto Fill to our CF and never have to worry about getting low on water. Closed pressurized systems can be commonly found 40 to 50 years old and still in good condition.
The Exclusive WoodMaster Control, designed by WoodMaster and only for WoodMaster, reads the heat load you are using and controls the burn rate to that need. (Modulating) This eliminates the cycling on/off that most outdoor stoves use. Cycling unit's burn hard to recover the water temp and then shut down and smolder for some times hours before starting up again. All these off cycles/smoldering, coats the heat exchanger with unburned fuel making them susceptible to corrosion and less efficient. The Exclusive Control has many safety features, all protecting the operation of the furnace, yet maintaining a constant heat output to your heating needs, spring, fall or winter. It will allow you to set your boiler temp, from 140 to 200 degrees F, night light on/off time and it displays water temp, boiler pressure, Catalyst temp and is extremely easy to use, it can also be internet connected.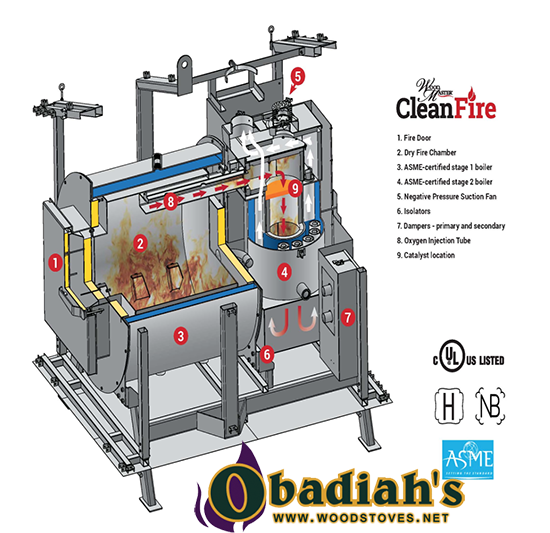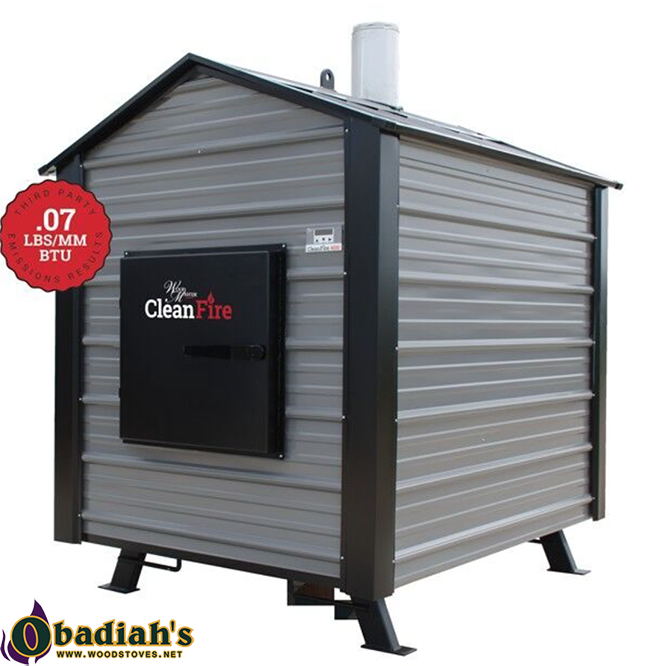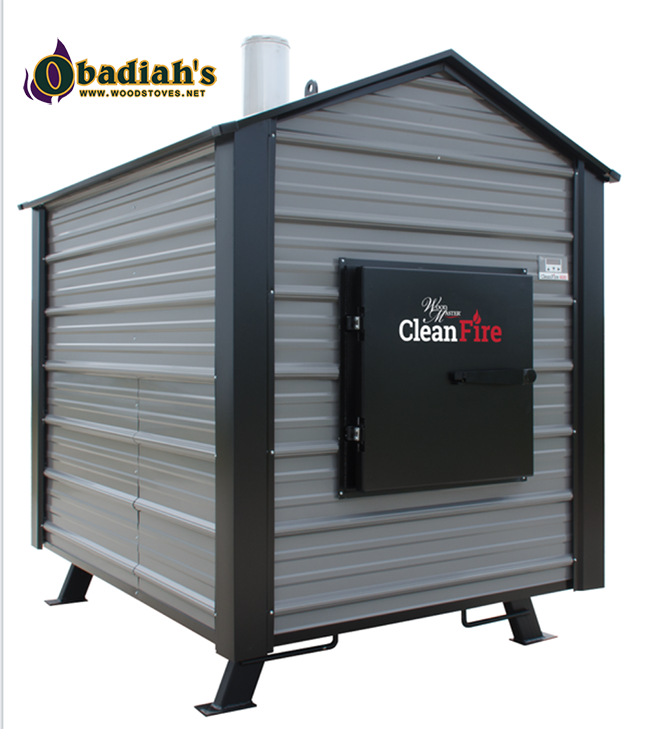 Back panel removed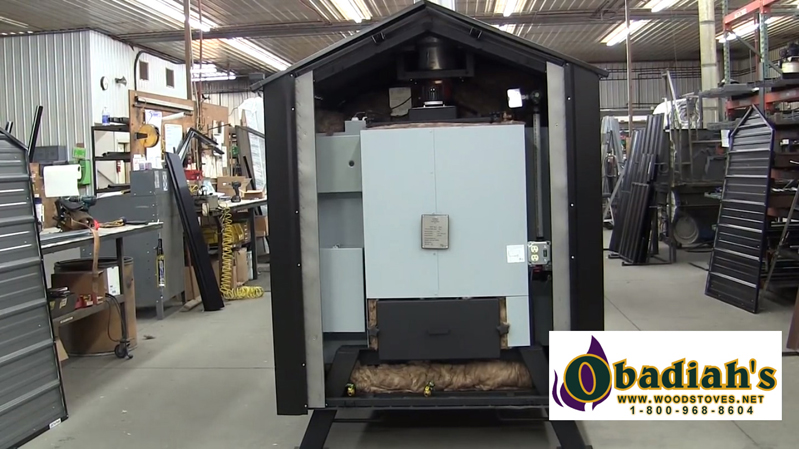 Catalyst location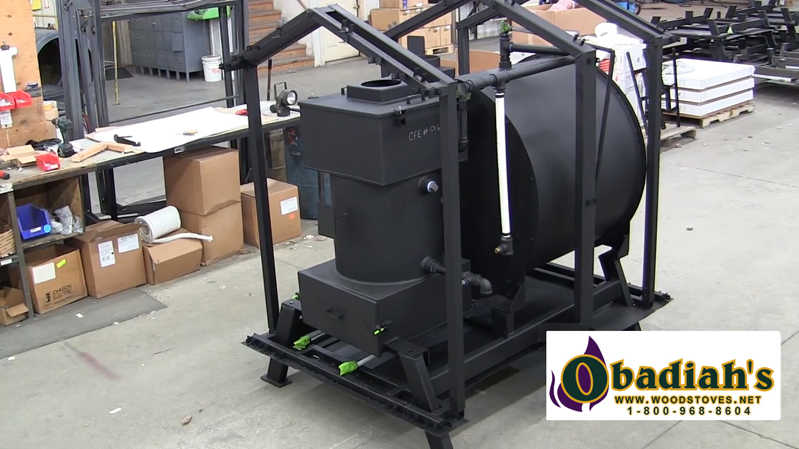 Chamber entry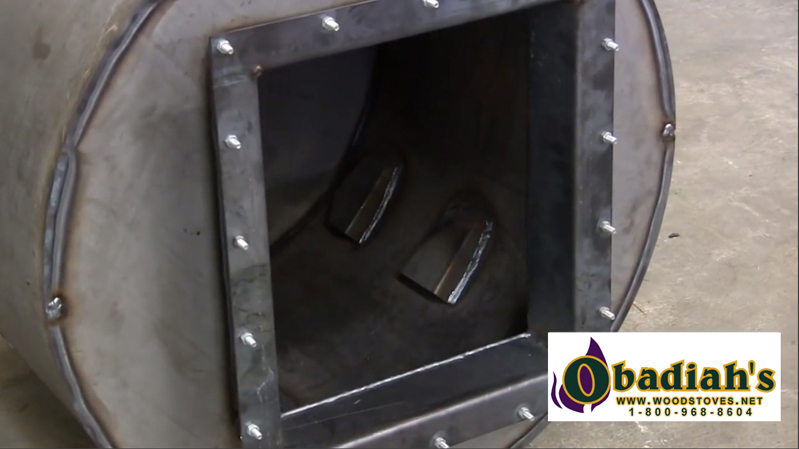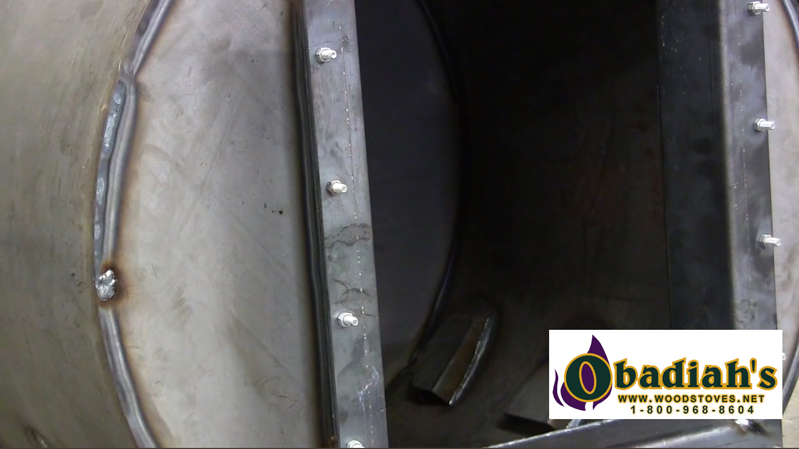 Chamber loaded with wood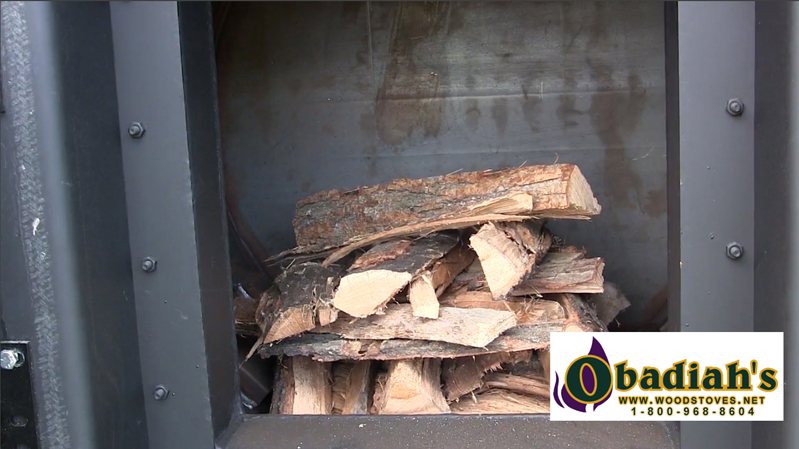 Boiler controls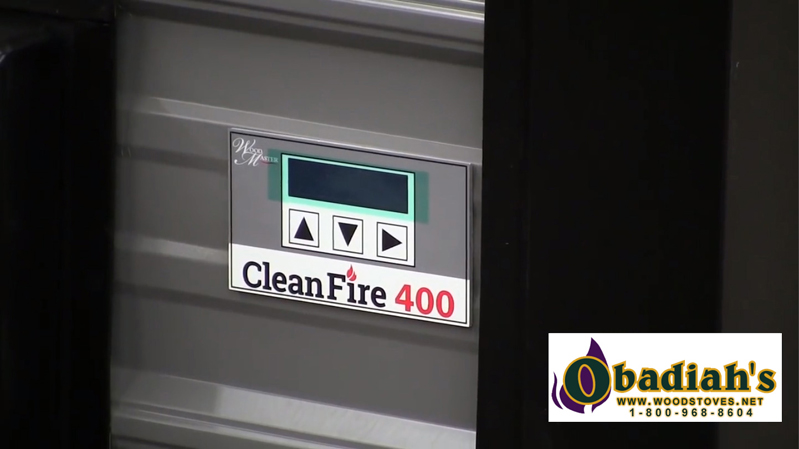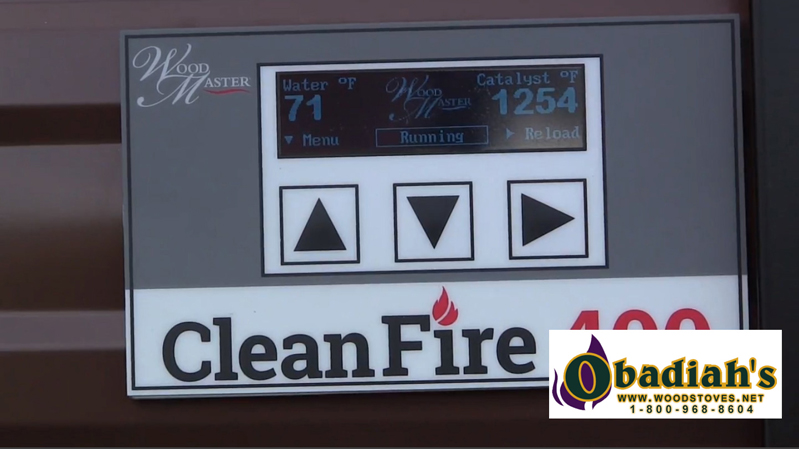 Boiler door opened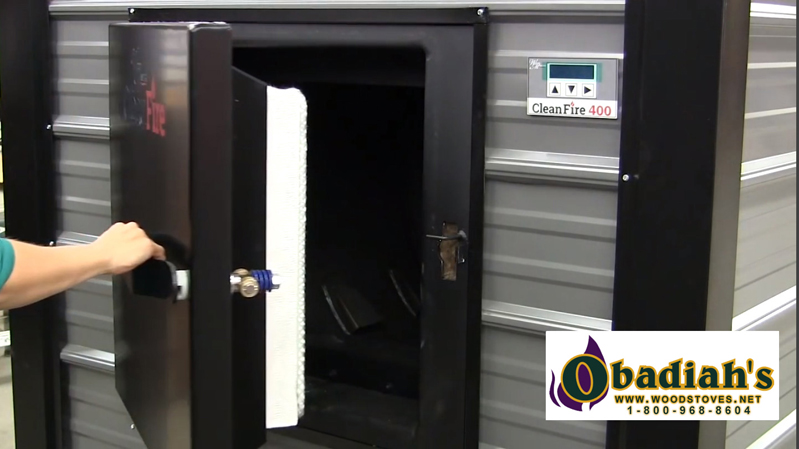 Double gasket on door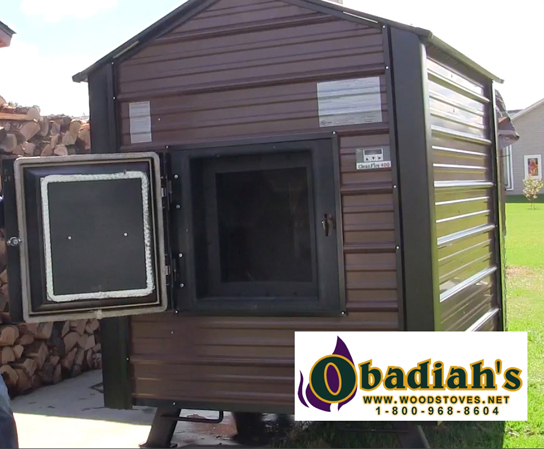 Dry fire chamber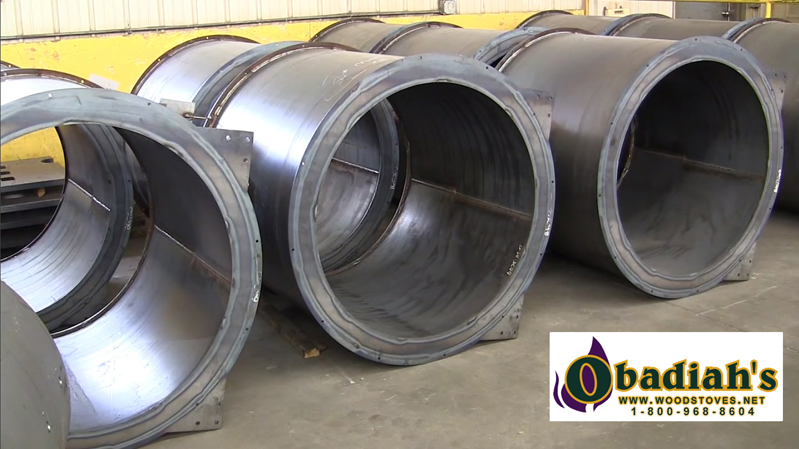 Dry fire chamber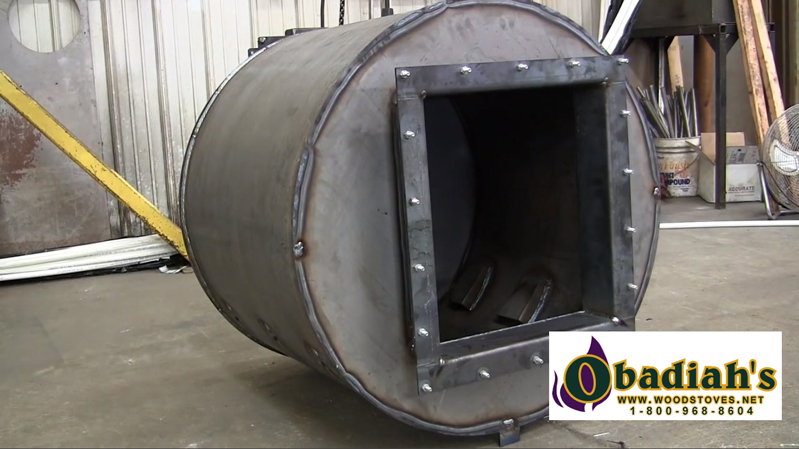 Dry fire chamber

Interior of dry fire chamber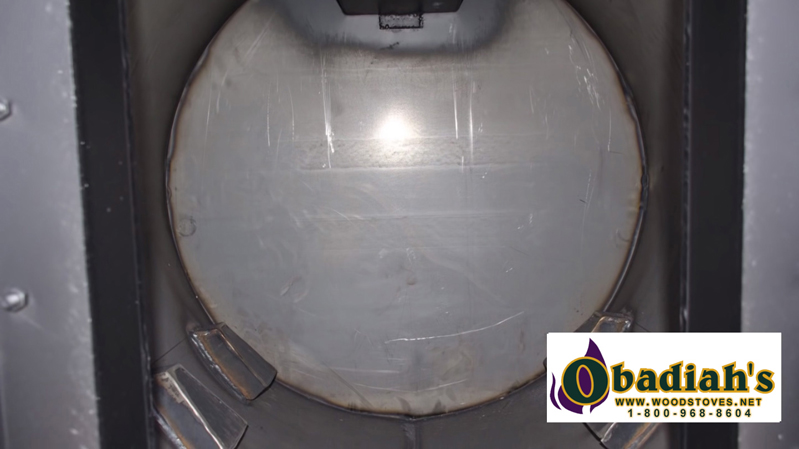 Plumbing hook up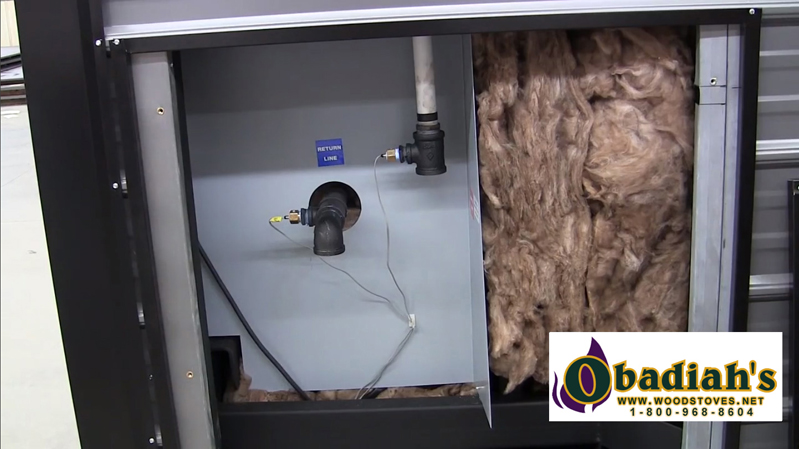 Plumbing hook up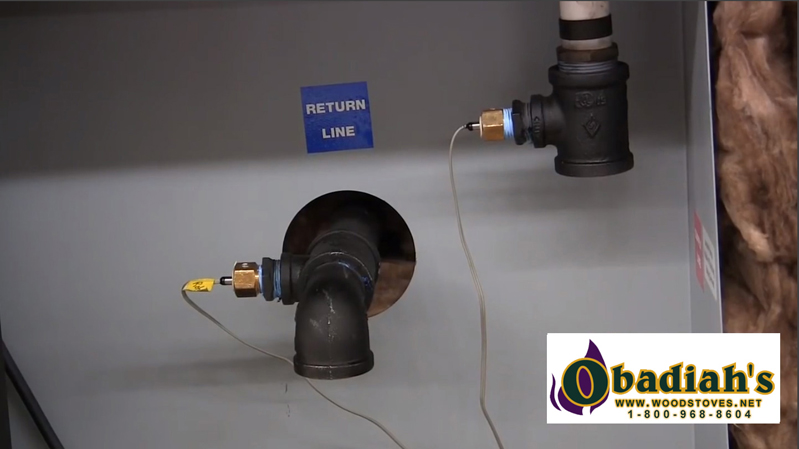 Electric hook up on back of boiler

Catalyst location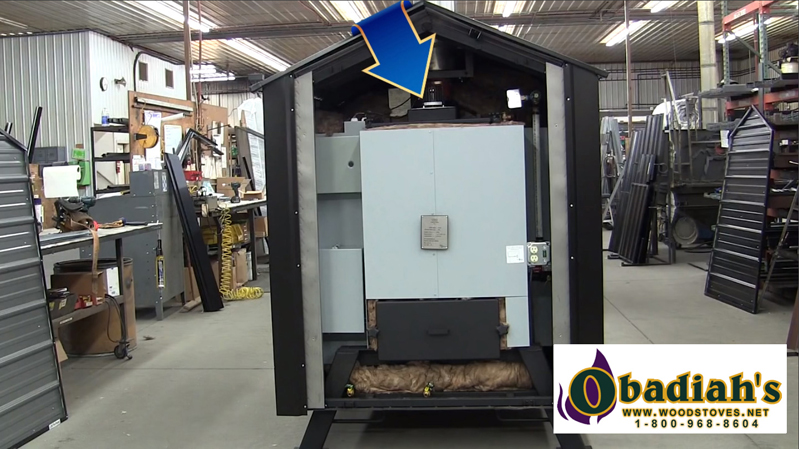 Ash door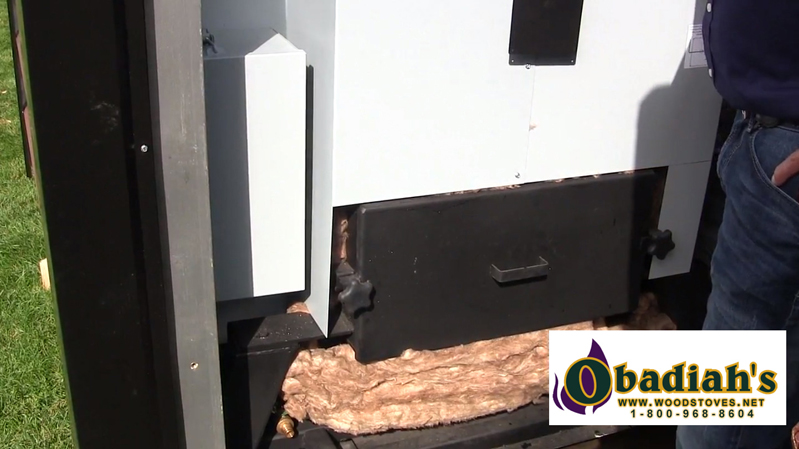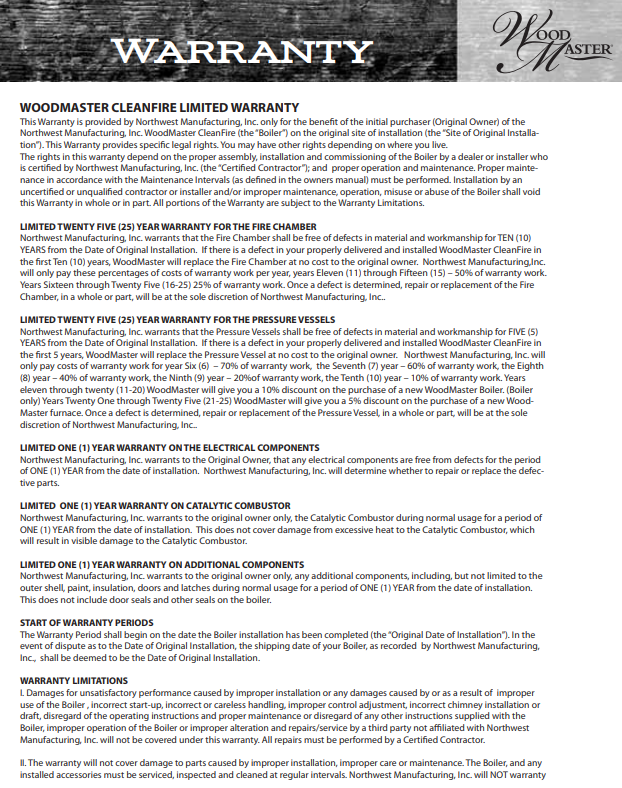 Please call or email for a price quote and specify the model you are interested in and your zip code. One of our sales associates will be glad to get back to you.
Be sure to check out our newly improved Cookstove Community website cookstoves.net; the best place online to connect with other cookstove users over stoves, self-sufficient living, alternative energy, and more! Take a look at our selection of videos, articles, and photos, and be sure to visit the forums to connect with like-minded folks from all over.
If you are planning to cook with a cookstove, you will need to understand some basic fire safety. Remember, extinguishing a grease or oil fire with water is not a good idea.
For help choosing and installing a wood boiler, see the links and posts below.