Wednesday, September 27, 2023
WoodMaster Renovator Fuel Converter - Discontinued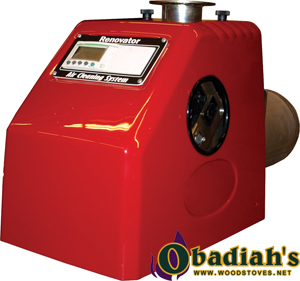 THIS PRODUCT HAS BEEN DISCONTINUED, THIS PAGE IS UP FOR INFORMATIONAL PURPOSES ONLY
An economical solution to your needs, the WoodMaster Renovator Natural Energy heating system burns abundant, renewable and affordable wood pellets. Designed to convert your existing wood/oil boiler or furnace system into a pellet system, the Renovator eliminates the need to replace an old outdated system and gives you the opportunity to Renovate it!
Description
Specifications
Photos (1)
Pricing
Extended Info
Videos (1)
Add Review
Features
Two sizes: 20 kW and 30 kW
The 20 kW unit has approximately 68,000 BTU and can be fitted onto the Force 20
The 30 kW unit has approximately 102,000 BTU for larger applications
Automatic ignition for heat on demand
Air Cleaned Firepot to help keep maintenance to a minimum and retain high efficiency
Easily connects to existing systems, convert your fossil fuel heat to pellets for independence from foreign oil
Fully automatic PLC for user friendly operation
Low maintenance
Compact design that easily fits into tight areas
Burn back protection for safety


Resources:
| | |
| --- | --- |
| Specifications | WoodMaster Renovator Fuel Converter |
| Max Current Draw (400 Watt Igniter) | 4.97 Amps @ 120 V, 60 Hz |
| Max Current Draw (800 Watt Igniter) | 8.31 Amps @ 120 V, 60 Hz |
| 400 Igniter (Max Draw) | 3.33 Amps @ 120 V, 60 Hz |
| 800 Igniter (Max Draw) | 6.67 Amps @ 120 V, 60 Hz |
| PLC (Max Draw) | 0.3 Amps @ 120 V, 60 Hz |
| Auger Motor (Max Draw) | 1 Amp @ 120 V, 60 Hz |
| Combustion Fan (Max Draw) | 0.34 Amps @ 120 V, 60 Hz |
| Max Output (20 KW Unit) | 68,000 BTU's |
| Max Output (30 KW Unit) | 102,000 BTU's |
| Vent Connection | 6" |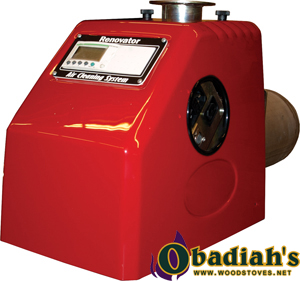 Please call or email for a price quote and specify the model you are interested in and your zip code. One of our sales associates will be glad to get back to you.
Be sure to check out our newly improved Cookstove Community website cookstoves.net; the best place online to connect with other cookstove users over stoves, self-sufficient living, alternative energy, and more! Take a look at our selection of videos, articles, and photos, and be sure to visit the forums to connect with like-minded folks from all over.
If you are planning to cook with a cookstove, you will need to understand some basic fire safety. Remember, extinguishing a grease or oil fire with water is not a good idea.
For help choosing and installing a wood boiler, see the links and posts below.
WoodMaster Flex Fuel & Ultra Pellet Boiler, Renovator Pellet System, Force Pellet Furnace