Saturday, December 14, 2019
WoodMaster Commercial Chip Boiler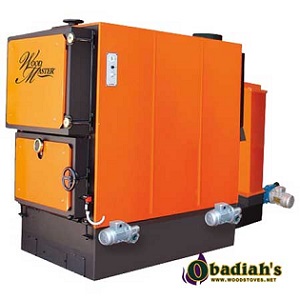 All WoodMaster furnaces and boilers are indoor models. They can be placed in an outbuilding, or prefabricated container but need to be fully enclosed. Pre-fabricated containers are available at an additional cost to install a boiler outside.
Description
Specifications
Photos (2)
Pricing
Add Review
Convert or build-in the advantages of biomass heat to your commercial system with a WoodMaster Commercial Series Boiler:
Uses wood chips
Fuel your future with abundant, reliable biofuel and leave fossil fuels behind you
Control your heat budget, free of fluctuating gas and oil prices
Generate proven reliable, uninterrupted heat
Stay ahead of tightening environmental regulations with biomass energy
12 models available from 130 kW – 2,000 kW (up to 6.8 million BTU/h)
Features
Achieves 92% LHV efficiency using digital modulating-output control
Delivers maximum BTUs for more usable heat
Firebrick-lined combustion chamber
Separate fans for primary and secondary combustion air
No fuels enter any building or grounds area to limit smoke, soot, fire hazards or carbon monoxide buildup
Grate elements are made from durable cast chrome steel
Underfed burner integrated into the boiler foundation
Automatic ash extraction and soot blowing
Remotely monitor and control via the web
Customizable control system and user friendly display board
Burns CO2-neutral wood fuel
WoodMaster Commercial Series 130, 180, 230, 300, 400, 500, 650, 800, 950, 1300, 1650, 2000. Forced air models are also available
Click here for Single Line PEX Pipe
Click here for Dual Line PEX Pipe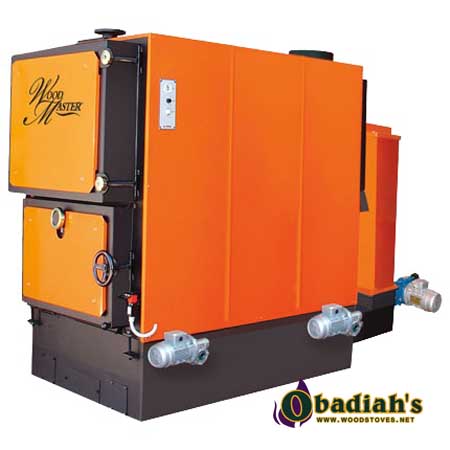 Cut-away of the Woodmaster Commercial Chip Boiler: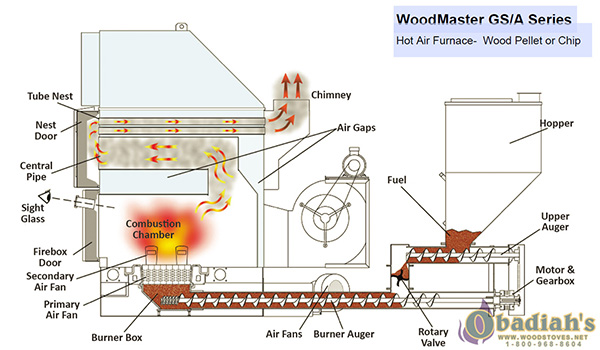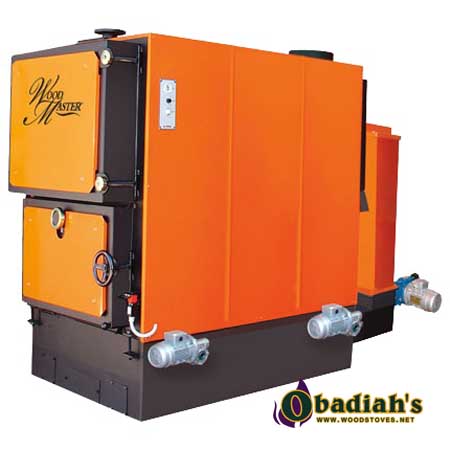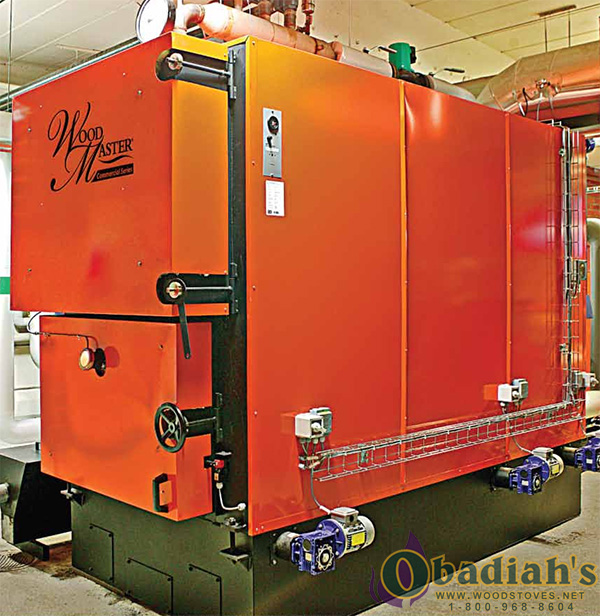 Please call or email for a price quote and specify the model you are interested in and your zip code. One of our sales associates will be glad to get back to you.