Thursday, September 21, 2023
De Manincor Wittus Eco Series Wood Cookstove - Not Available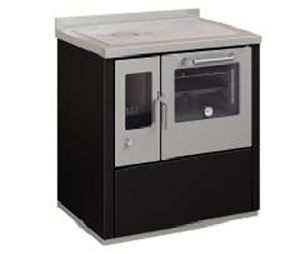 This product is no longer available. This page is for informational purposes only.
The Wittus Eco range wood burning cookstove series comes to you as the simplest design offered by de Manincor family while maintaining the high standards set by its sister products. This wood fired cook stove is available in two sizes, the Eco 80 and the Eco 90. Made with heavy-duty stainless steel and equipped with the ECOPLUS® Combustion System and vented sides for natural convection, this wood burning range stove is ideal for those who want simple style without sacrificing performance.
Check out the tabs below for useful information, pictures, and more!
Description
Specifications
Photos (18)
Pricing
Videos (8)
Add Review
The de Manincor family has been designing and producing wood-burning cookstove ranges for 5 generations. Their wood fired oven ranges combine function and beauty together in a way that is not commonly found in these types of products. Utilizing a combination of old world craftsmanship and Euro contemporary design, these ranges offer a modern look in a functional design. The attention to detail is amazing to say the least. You will have to look far and wide to find anything else that compares. There is something about cooking with a wood fire that draws out the flavors in food unlike electric or gas cooking baking ranges. The unique flavors produced by wood-fired cooking ranges are sought out worldwide by many renowned chefs. The wood pizza oven is now one of the hottest sellers in the cooking industry, attest to this fact. Obadiah's is one of the oldest and largest online wood cookstove suppliers in North America. We work hard to bring you the best cookstoves available anywhere. We are proud to partner with Wittus to offer you the de Manincor and Heckla line of wood cookstoves, online from Europe, exclusively in the USA. These cookstoves are unique and of very high quality, UL listed and EPA exempt. The Domino 8 and 6 Maxi, Domina, Atmosfera and Eco series wood-burning cooking ranges have something to offer everyone who has dreamed of owning and cooking on their own wood cooker. Many folks are discovering for themselves the art of cooking on a wood fire, will you?
Features
Flue placement options: above, rear, and left or right sides
Designed with heavy-duty stainless steel for reliability and durability
Equipped with the ECOPLUS® Combustion System which passes a pre-heated secondary airflow over the flame to burn off any remaining gas, resulting in less CO (carbon monoxide) production, less wood consumption, and cleaner smoke
Panoramic viewing glass on the firebox door with an airwash system
Large baking oven made with acid-repellent enamel
Vented sides for more natural convection
Heavy-duty cast-iron hotplate for maximum conduction
Firebox and flue lined with refractory tile to provide optimum output and performance
Sizable wood drawer underneath the firebox and oven
Removable plinth cover
Available in 7 different panel finishes in black, stainless steel, blue, red, white, ivory and yellow with your choice of black or stainless steel doors
Clearances
Safety clearances from NON-combustible materials: built-in furniture side
- Minimum distance between cooker and built-in NON-combustible furnitures C= 1"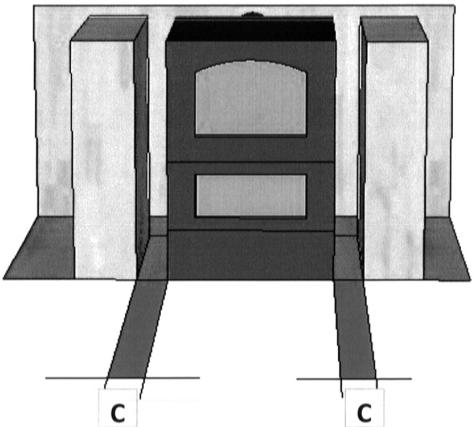 Safety distances from combustible materials:

- Distance between stove and side wall: L = 24"
- Distance between stove and rear wall: D = 8" + reflective steel plate of 20/10
- Distance above floor: F = 0"
- Distance at front from combustible material: R > 24"

Flue Connection
*Each stove must have its own flue pipe. Do not use the same flue pipe for more than one appliance.
**The stove should be connected to the flue pipe avoiding, as far as possible, any bends, diversions and downward or horizontal sections (if these are unavoidable, the gradient should be 1-1/4" per 3 ft).
Connecting pipes must be perfectly sealed to each other and to the stove and flue pipe. These precautions must be taken:
a) Use a seal to avoid infiltration of air into the flue
b) The pipe must not be narrower at the end
c) The end of the pipe must not protrude into the flue


Resources:
| | | |
| --- | --- | --- |
| Specifications | Wittus Eco 80 Wood Cookstove | Wittus Eco 90 Wood Cookstove |
| Overall Dimensions | 34" H x 31" W x 24" D | 34" H x 35" W x 24" D |
| Oven Dimensions | 10" H x 14" W x 18" D | 10" H x 14" W x 18" D |
| Firebox Dimensions | 10" H x 8" W x 16" D | 10" H x 8" W x 16" D |
| Weight | 341 lbs | 363 lbs |
| Heat Output | Up to 34,000 BTU/hr | Up to 34,000 BTU/hr |
| Efficiency | 70-75% | 70-75% |
| Flue | 5" for top vent / 6" for rear vent | 5" for top vent / 6" for rear vent |
| Tested | UL 1482 for U.S.A. and ULC S627 for Canada | UL 1482 for U.S.A. and ULC S627 for Canada |
Be sure to check out our new and improved Cookstove Community website cookstoves.net ; the best place online to connect with other cookstove users over stoves, self-sufficient living, alternative energy, and more! Take a look at our selection of videos, articles, and photos, and be sure to visit the forums to talk to like-minded folks from all over.
Eco 90 Wood Cookstove in Stainless Steel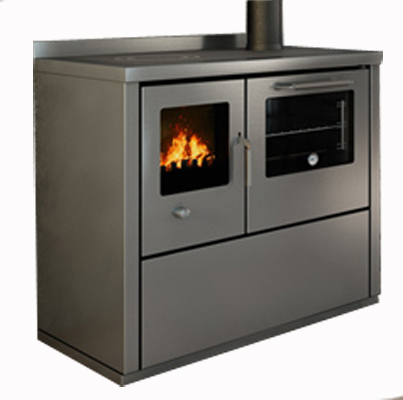 Eco 80 Wood Cookstove in Blue

Eco 80 Wood Cookstove in Red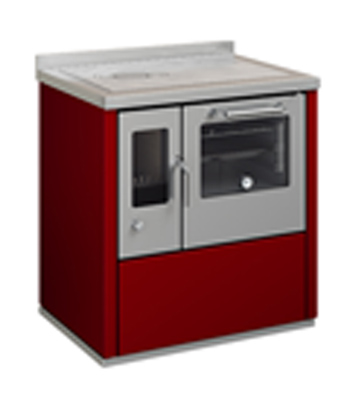 Eco 80 Wood Cookstove in White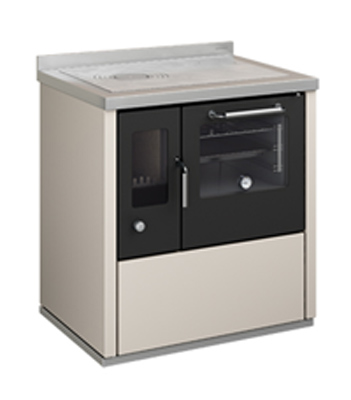 Eco 80 Wood Cookstove in Gold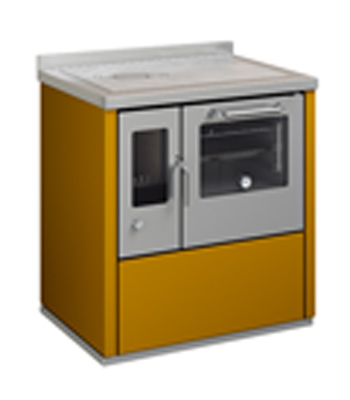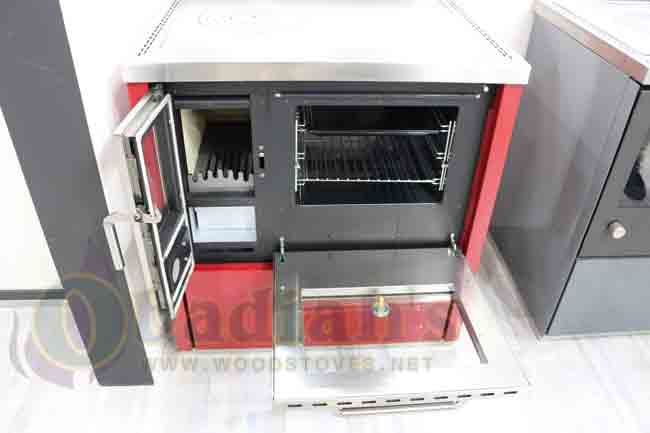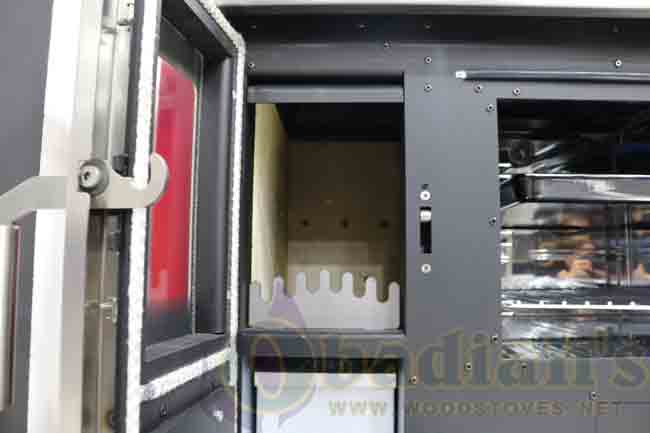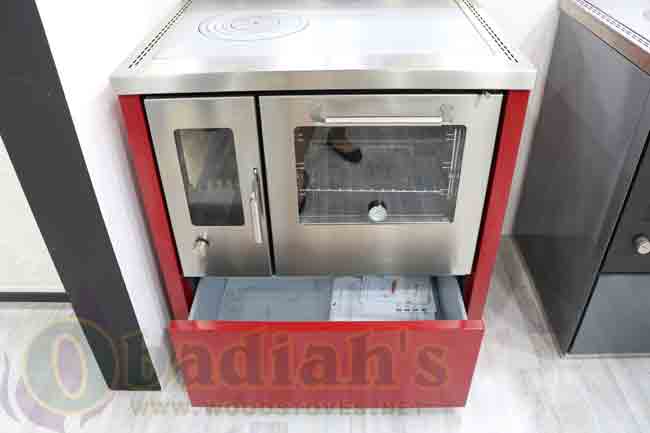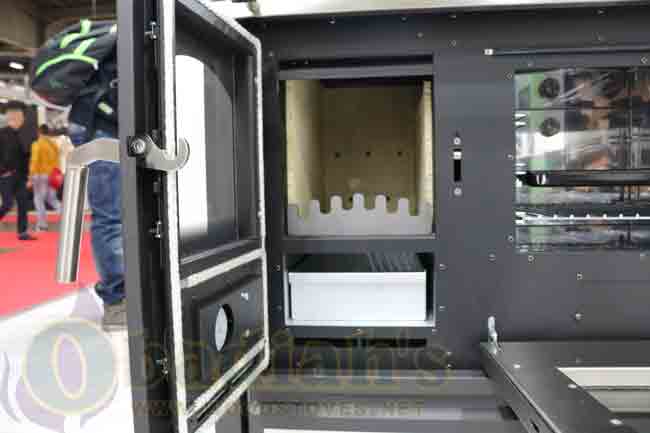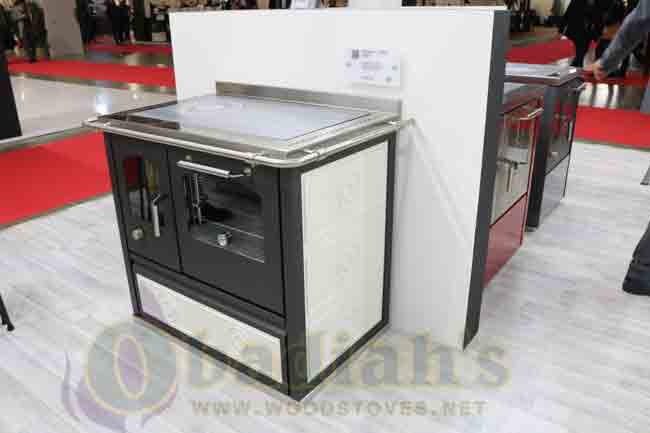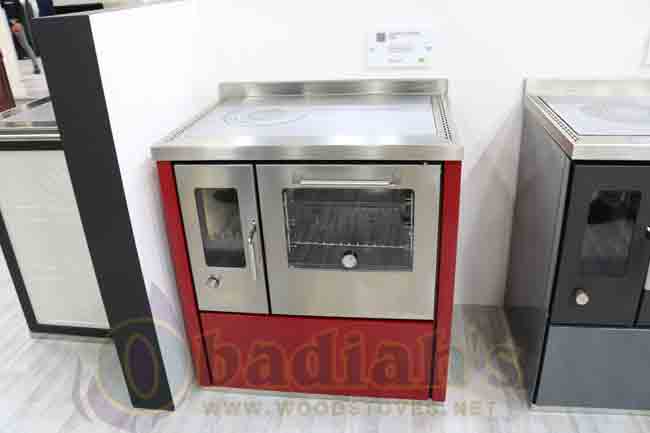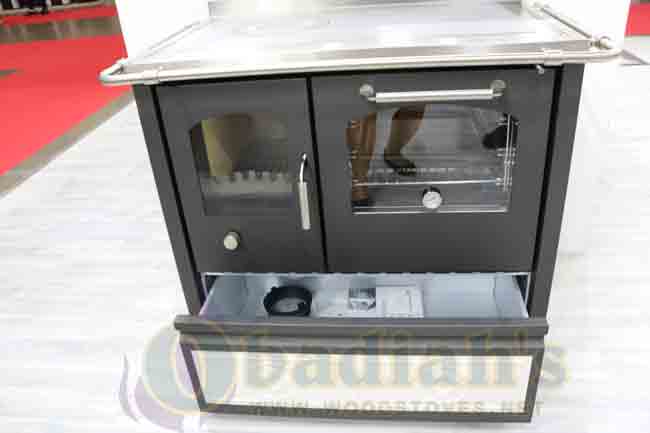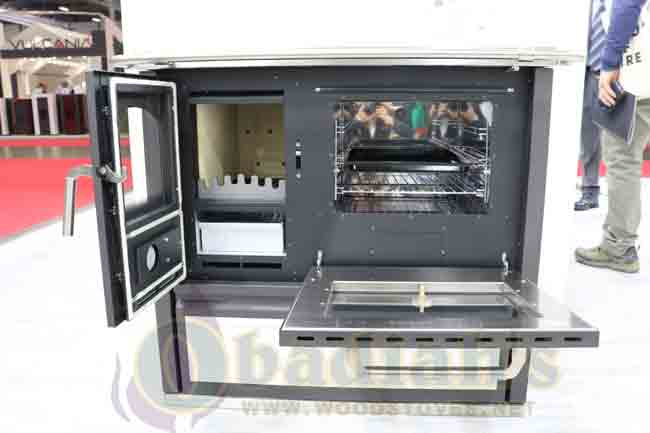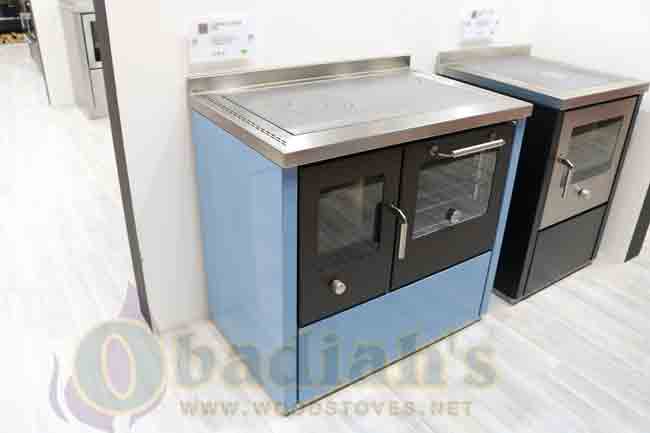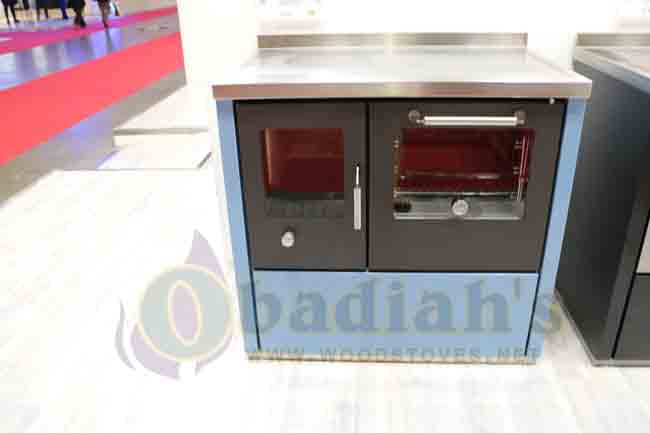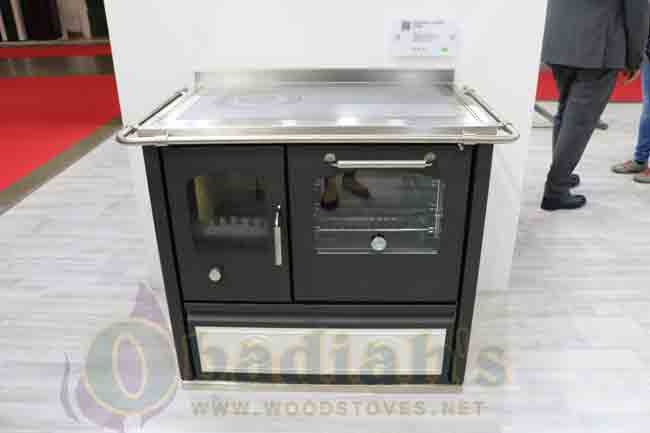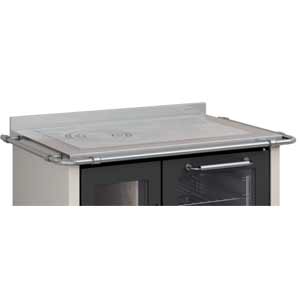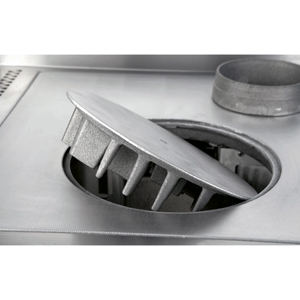 ** Residential, curbside delivery via freight truck with a lift gate is included for shipping in the contiguous USA (Deliveries to islands, Hawaii or Alaska have an additional cost.) Please inquire with our sales staff if you have specific shipping needs such as international, freight terminal and/or business deliveries or if you need a smaller truck size. Click here to see Obadiah's Shipping Terms.
Click here to Order the Eco 80 or Eco 90!
You can also leave your information with our office and one of our sales consultants will return your inquiry during our business hours:
Monday-Friday 8am-5pm Mountain Standard Time
Pouring Water on an Oil Fire
Stove Delivery and What To Look For
Boss of the Swamp: Woodstove & Chimney Maintenance (Part 1)
Boss of the Swamp: Woodstove & Chimney Maintenance (Part 2)
De Manincor - Eco 80 Wood Cookstove Series
De Manincor - Eco 90 Wood Cookstove Series
De Manincor - Eco 90 Wood Cookstove with Colored Side Panels
De Manincor - Eco 90 Wood Cookstove with Ceramic Tile