Monday, December 4, 2023
Waterford Stanley Wood Burning Cookstove - Discontinued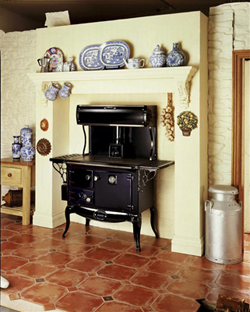 Stove Discontinued by MFG. in 2018 This page is for informational purposes only.
The Waterford Stanley Wood Cookstove has a rich history as a much-loved centerpiece of Irish country kitchens for nearly 100 years. This cookstove was first sold in North America over 30 years ago. Today it is available combining the benefits of cast iron cooking and the burning of wood, a renewable fuel, with its traditional classic charm.
Description
Specifications
Photos (17)
Pricing
Extended Info
Videos (5)
Add Review
Stove Discontinued by MFG. in 2018
Overview
For generations, Stanley Wood and Coal cookstoves have been renowned for solid construction and precision engineering. They're made in Waterford, Ireland, just a few hundred feet from the world-famous Waterford Crystal factory. Folks in Waterford take pride in their work. After all, nearly one out of every two households in Ireland uses a Waterford stove. Proven in over 100 years of continuous use.The Waterford Stanley Wood Cookstove is everything you've always wanted in a classic woodburning cook stove. Plus, this Wood Burning Cook Range provides the warmth and comfort of an efficient room heater. Experienced users will tell you this beautiful cast iron stove is a delight to cook with and will keep your kitchen and adjoining areas warm the entire winter. They will also tell you that food cooked on the expansive Stanley cooktop or in the large cast iron oven just seems to tastes so much better. With just a little practice, even novice chefs may master grilling, frying, steaming, roasting and baking marvelous meals on a Stanley wood cookstove. Breads, rolls and pies are crustier, thanks to the deep, even heat radiating within the oven walls. This oven is even large enough to cook a 25 pound turkey or a big beef or pork roast.
Included with Purchase:
Black Porcelain Enamel Finish
Warming Oven w/ Back Splash (Set)
2 Side Shelves
Free Shipping
Porcelain Enamel Cook Top for Easy Cleaning
Listed below is a photo of the new porcelain enamel black cook top, and a photo of the old style unfished cast iron cook top.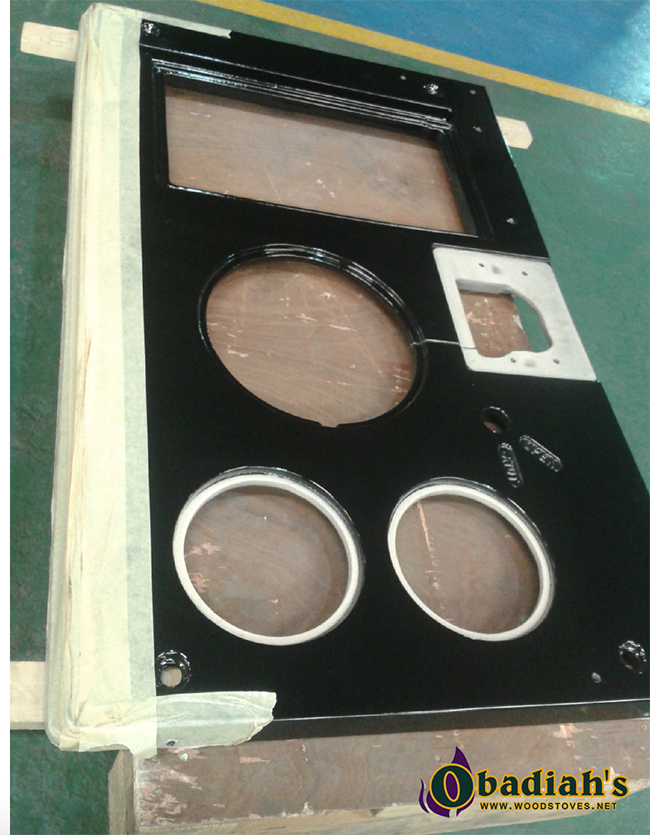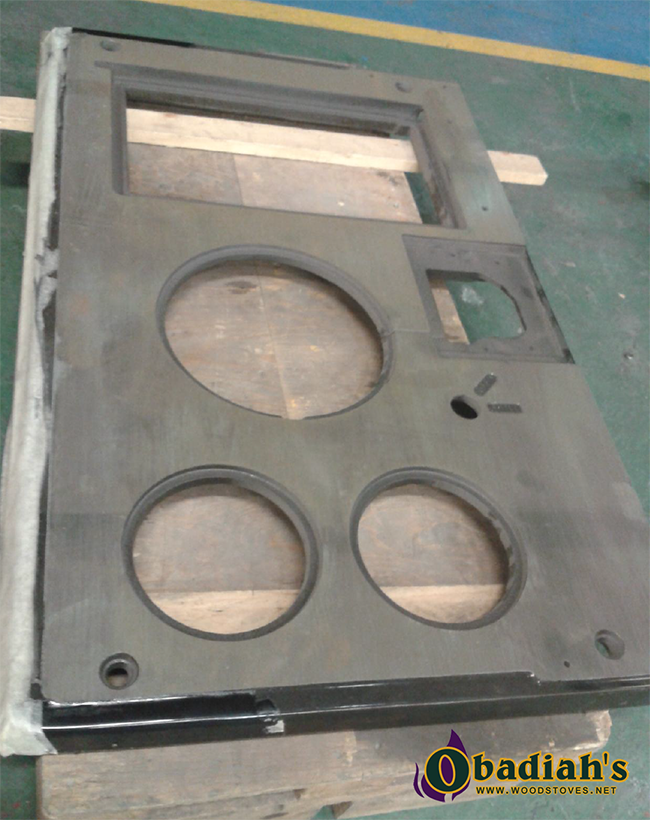 Features
Cast iron construction-As always, symbolic of the best in quality and durability with an added bonus -even heat. The Stanley is made completely of iron. Other manufacturers often use iron only in the most heat-stressed areas of their stoves.
A solid investment-Because of its solid cast iron walls and linings, Stanley's will last for generations. Very durable and reliable!
Even baking, "Roast-Size" oven-Customers report constant oven temperatures without the fluctuations common to ranges with steel ovens. Convenient thermometer on door lets you monitor oven temperatures.
Warming closet-Overhead warming closet is the perfect place to warm plates before serving.
Oversized firebox-Largest in its price class! All doors securely gasketed for totally controlled combustion. Holds fire as long as 8 hours. Cast iron liners are easily replaced. (Extra-heavy coal grate and liner system available).
Close clearance and controlled output-The side panels and back of your new Stanley are packed with fireproof mineral wool. Get closer to combustible surfaces or use your cookstovein mild weather without overheating your room.
Heater
The large fire box will hold sufficient wood to heat your home for many hours.
The precision draft spinwheel allows you to accurately control both cooking and room temperatures.
There are both primary and secondary combustion chambers to enhance performance.
A controlled combustion firebox combined with a long smoke path yields high heat retention.
Convenience
A built-in thermometer helps you carefully monitor oven temperatures at a glance.
The cooktop features a griddle, hot plate and two simmering plates.
There is also an easy-access damper control.
The main oven is self-cleaning and large capacity (53 liters)
The entire cooktop is surface ground, which provides almost 5 square ft of smooth cooking area.
The optional sideshelves extend the cooktop with cooling areas on both or either sides.
The overhead warming oven cupboard is a perfect place to warm dishes or plates prior to serving.
Chrome fittings are standard.

Resources:
| | |
| --- | --- |
| Height to top of warming oven | 59" |
| Height to Cook Top | 34-3/4" |
| Width (without Side Shelves) | 35-1/2" |
| Width (including Side Shelves) | 53-1/4" |
| Depth | 24-1/2" |
| Flue Diameter | 6" |
| Oven Size | 15"D x 13"H x 15-1/2"W (1.8247 cu ft) |
| Oven Door Size | 17" x 15-1/2" |
| Oven Door Opening Size | 12-3/4" x 15-3/4" |
| Firebox Size | 16.5"D x 13"H x 9.5"W (1.179 cu ft) |
| Firebox Door Opening Size | 5-3/4" x 9-1/2" |
| Log Length | 16" |
| Burn Time | 4 to 6 hours |
| Heating Capacity | 900 to 1,300 square feet |
| Weight | 743lbs |
| Flue Rear Clearance (with Double-Wall pipe) | 6" |
| Stove Rear Clearance | 4" |
| Underwriters Laboratories US Safety Standards | UL 1482 (Approval no. MHI1048) |
| Underwriters Laboratories Canadian Safety Standards | ULC 628 |
| Exemptions | EPA and DEQ regulations |
Cream Porcelain (Closed)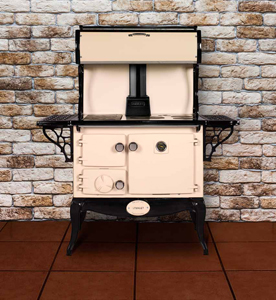 Cream Porcelain (Open)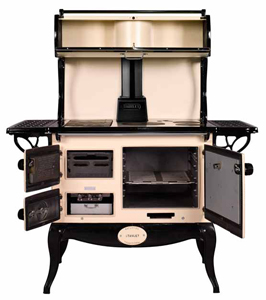 Black Matte


Black Porcelain Enamel Finish


Blue Porcelain Enamel *Discontinued*


Green Porcelain Enamel *Discontinued*


Waterford Stanley Wood Burning Cookstove - Doors Open Interior View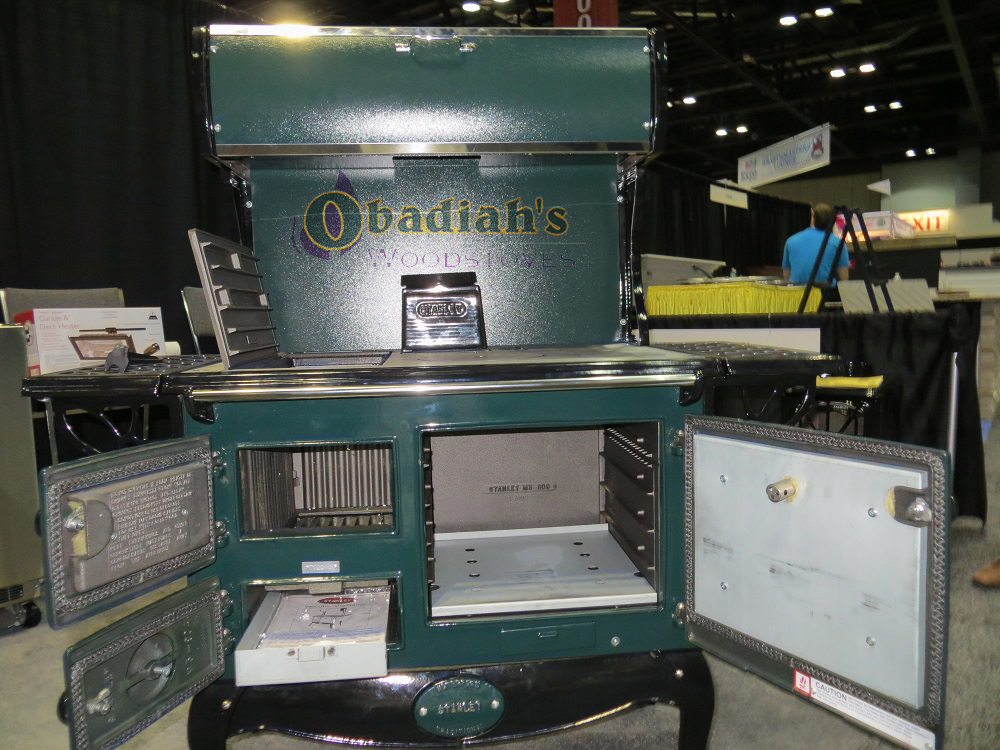 Waterford Stanley Cast Iron Wood Cook Stove - Old Style Cooktop (has been replaced with black porcelain enamel cooktop)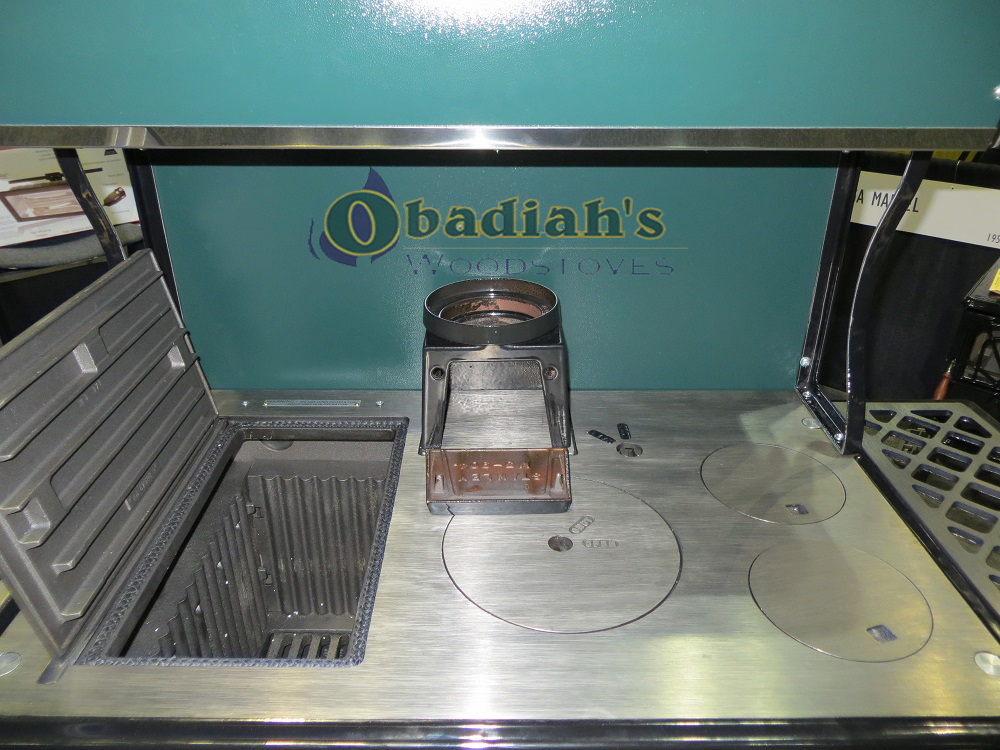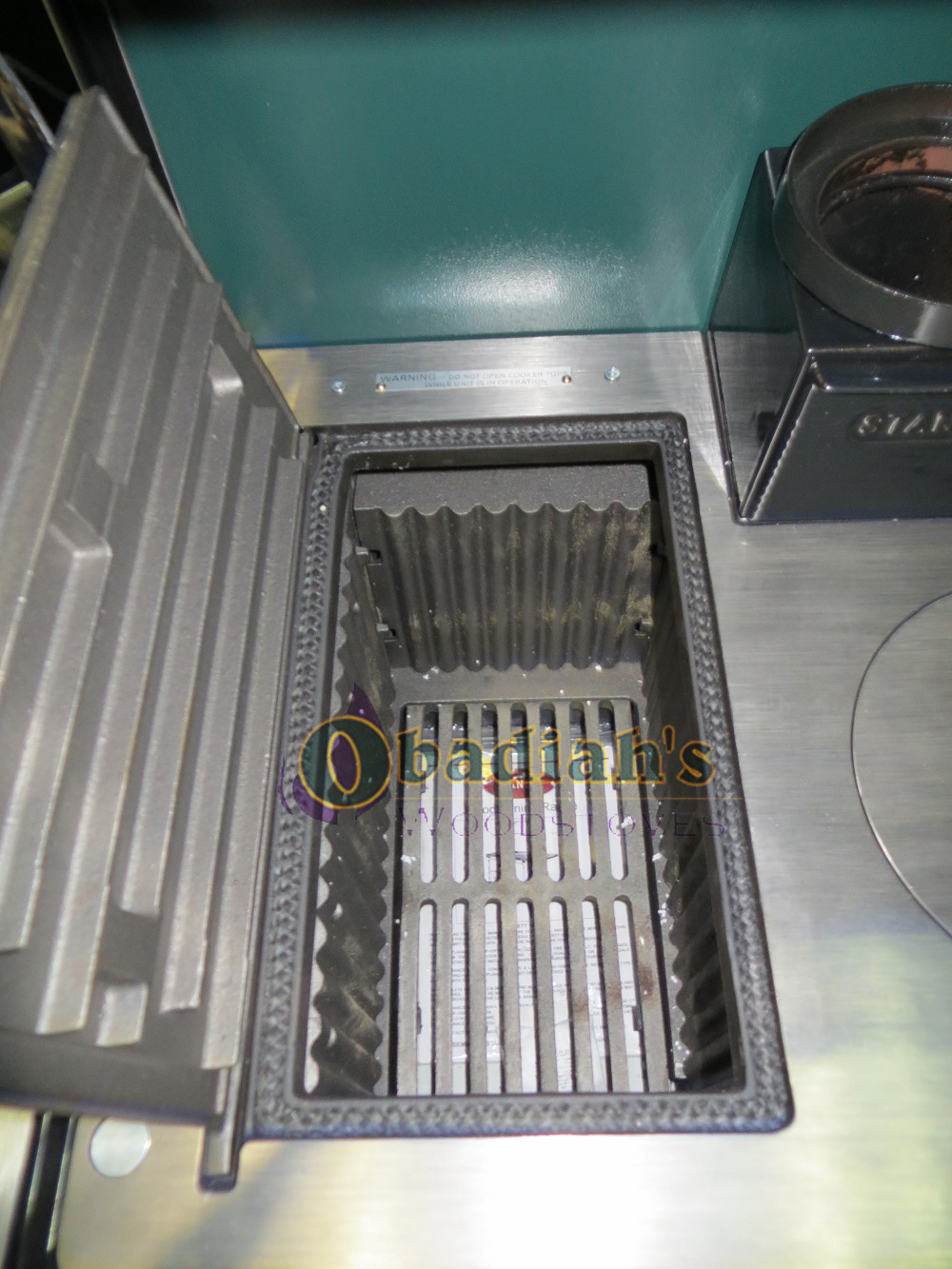 Waterford Stanley Wood Burning Cooking Stove - Old Style Cooktop (has been replaced with black porcelain enamel cooktop)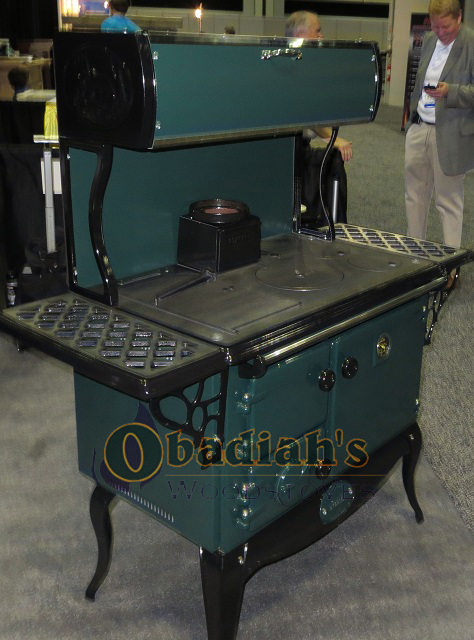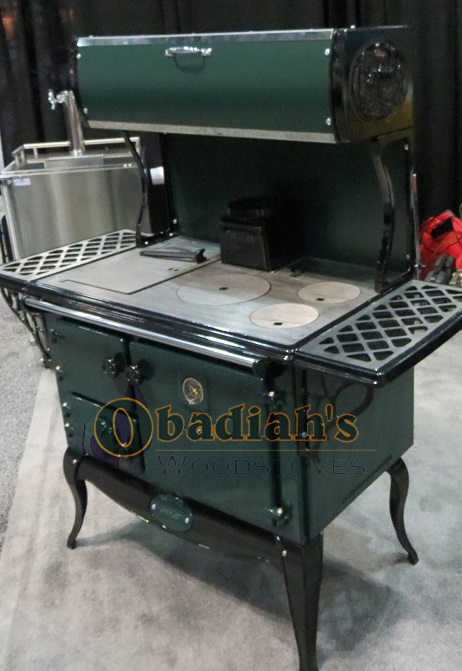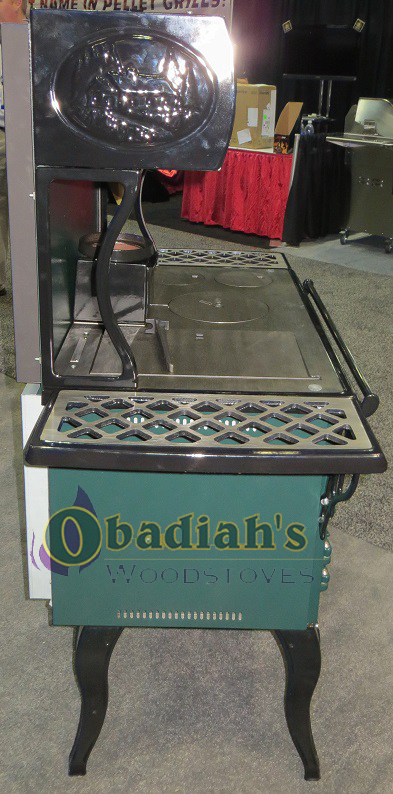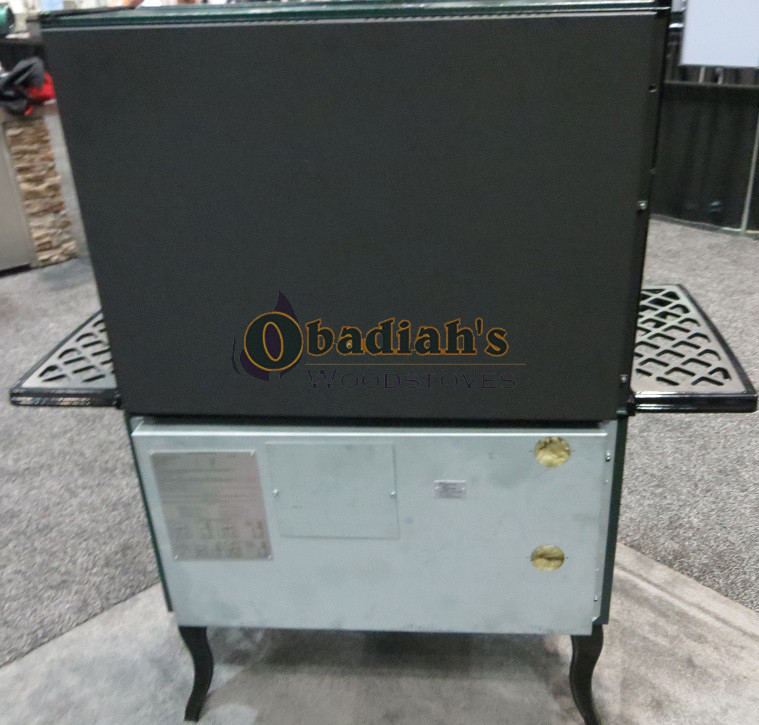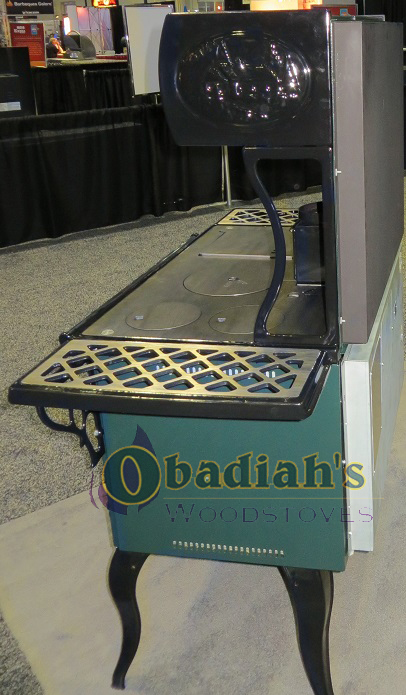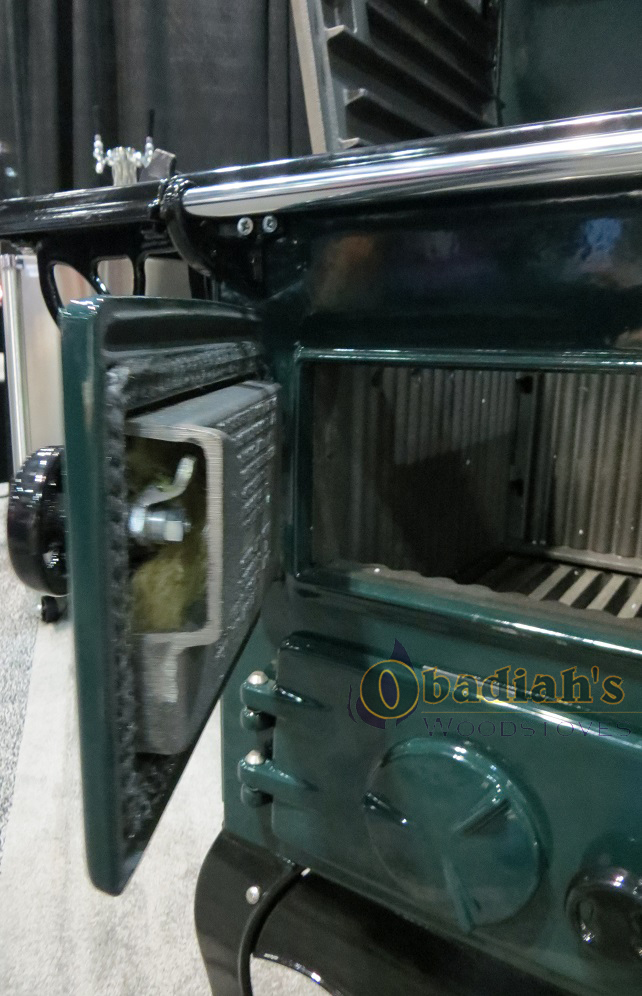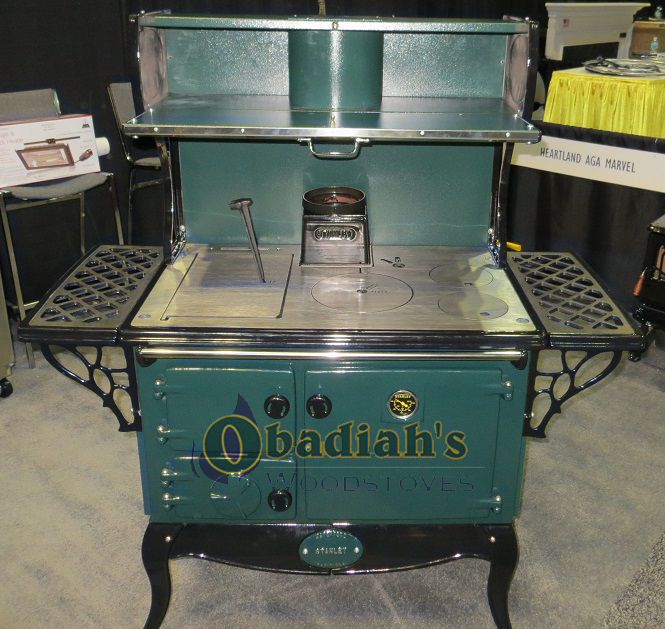 Waterford Stanley Wood & Coal Cookstove - New Porcelain Black Enamel Cooktop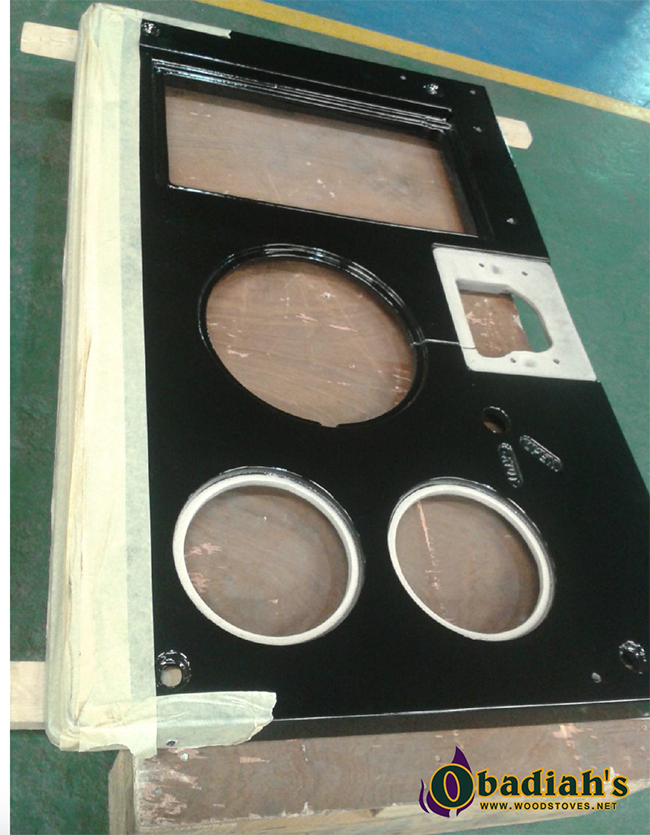 Be sure to check out our newly improved Cookstove Community website cookstoves.net; the best place online to connect with other cookstove users over stoves, self-sufficient living, alternative energy, and more! Take a look at our selection of videos, articles, and photos, and be sure to visit the forums to connect with like-minded folks from all over.
If you are planning to cook with a cookstove, you will need to understand some basic fire safety. Remember, extinguishing a grease or oil fire with water is not a good idea.
For help choosing and installing a wood boiler, see the links and posts below.
Experienced Waterford Stanley User Overview
Pouring Water on an Oil Fire
Stove Delivery and What To Look For
Boss of the Swamp: Woodstove & Chimney Maintenance (Part 1)
Boss of the Swamp: Woodstove & Chimney Maintenance (Part 2)