Sunday, December 3, 2023
Ventis HEI150 Woodburning Fireplace Insert - Discontinued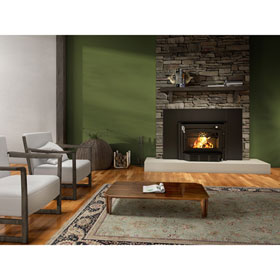 This product has been discontinued as it does not meet 2020 EPA Emission Standards. This page exists for informational purposes only.
This beautiful fireplace insert will allow you to enjoy the warmth and ambiance of the fire from your living room.
Description
Specifications
Photos (2)
Pricing
Add Review
The Ventis HEI 150 wood burning fireplace insert has a combustion chamber of 1.5 cubic feet to offer a maximum heat output of 65,000 BTU/hr. along with one of the lowest emission rates, at 2.6 g/hr! This beautiful fireplace insert will allow you to enjoy the warmth and ambiance of the fire from your living room. With a 130 CFM blower included the heating performance will be maximized.
Features:
Blower 130 CFM and Large Face-Plate Kit Included
Heats up to 1,700 sq. ft.
Optional Liner Adapters
75% Optimum Efficiency
Holds 20" Logs
6" Flue Pipe Diameter
Safety Tested and Verified
Maximum output - seasoned cord wood 65,000 BTU
Firebox volume 1.5 cu. ft.
EPA certified
Options:
Offset Liner Adapter
Hook Up Liner Adapter

Resources:
Ventis HEI150 Wood Burning Fireplace Insert
Fuel Type
Dry Cordwood
Heating Area
600-1,700 sq. ft
Overall Dimensions ( W x D x H)
27-3/4" x 21-1/4" x 21-5/8"
Firebox Volume
1.5 cu. ft.
Firebox Dimensions ( W x D)
20-1/2" x 12-3/4"
Max Heat Output
65,000 BTU/hr ( 19 kW)
Max Burn Time
6 hrs.
Overall Heat Output Rate
11,900 - 25,600 BTU/hr ( 3.5 - 7.5 kW)
Average Efficiency Overall
63.9% HHV 69.1% LHV
Optimum Efficiency
75%
Average Emissions Rate
2.6 g/hr
Average Carbon Monoxide
134.3 g/hr
Max Log Length
20" ( 508 mm) East to West
Flue Diameter
6" ( 152 mm)
Recommended Connector Pipe Diameter
6" ( 152 mm)
Chimney Type
ULC - S635, CAN/ULC-S640, UL 1777
Baffle Material
Vermiculite
Mobile home/ Alcove Approved
No
Shipping weight
291 lbs ( 132 kg)
Actual weight
245 lbs ( 111 kg)
Door Type
Single, Glass w/ Cast iron frame
Door Opening ( W x H)
19" x 8"
Glass Type
Ceramic
Glass Viewing Area ( W x H)
16-1/2" x 9"
Blower
Included ( Up to 130 CFM)
Warranty
Limited Lifetime
Particulate Emission Standard
EPA / CSA B415.1-10
USA Standard (Safety)
UL 1482
Canadian Standard (Safety)
ULC S628
Clearance to Combustibles
Adjacent Side Wall
28"
Combustible Side Surround
9"
Combustible Top Surround
13-1/2"
Combustible Mantle Shelf Dimensions
6" / 8" / 10" / 12"
Minimum Clearance from Combustible Mantle Shelf
13-1/2"
Minimum Fireplace Opening ( H x W x D)
22-5/8" x 28-3/4" x 8"
Minimum Floor Protection in front of unit
22"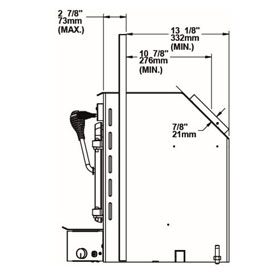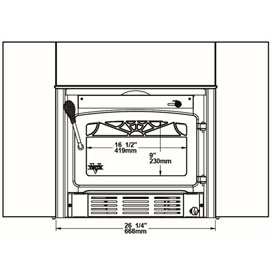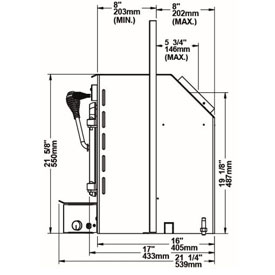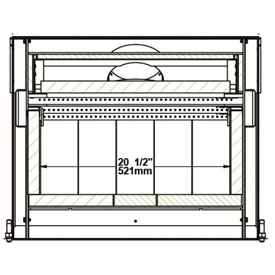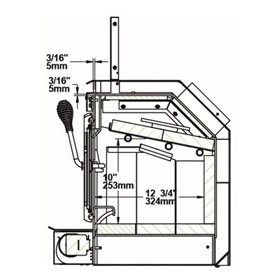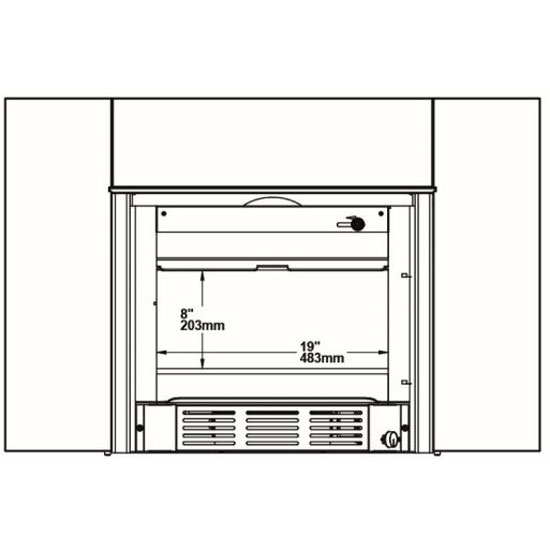 Ventis-Wood-burning-insert-in-use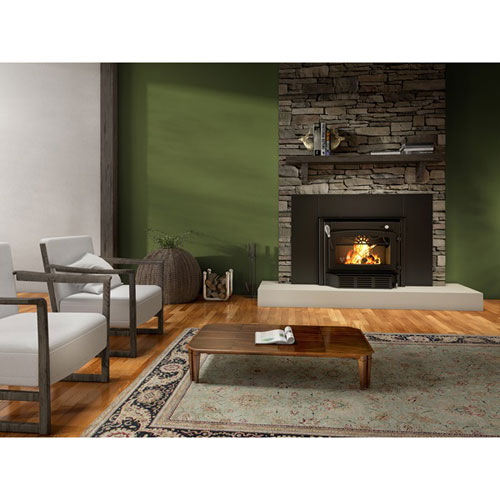 Ventis-Wood-burning-insert-Close-Up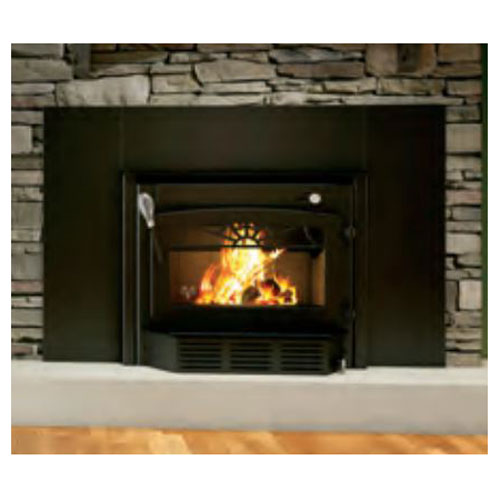 All Retail Prices Include: Residential, curbside delivery via freight truck with a lift gate is included for shipping in the Continental U.S.A. (some exceptions may apply). Please inquire with our sales staff if you have specific shipping needs such as international, freight terminal and/or business deliveries or if you need a smaller truck size. Click here to see Obadiah's Shipping Terms.
Obadiah's offer's a 20% discount and free shipping on most complete chimney systems. Email our chimney specialists for an exact quote.
CLICK HERE TO VISIT OUR NEWER WEBSITE WHERE YOU CAN FIND PRICING AND MORE INFORMATION