Friday, January 19, 2018
Tim Sistem North Hydro Wood Fired Oven with Boiler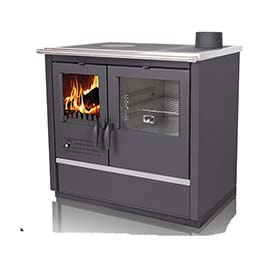 The North Hydro by Tim Sistem is a Contemporary Wood Burning Cook Range with capability to plumb into an open or closed loop boiler system. This stylish Wood Cook Stove with Hydronic Heating, has clearances of only 6" from combustibles, making it the perfect stove to fit into tight spaces!
Two Year Product Warranty
Description
Specifications
Photos (13)
Pricing
Videos (1)
Add Review
Introducing the North Hydro Wood Cookstove with Boiler - Yes, you can now efficiently heat your home with hot water, and have the ability to use the cook top or wood fired oven. Best of all, these Efficient Wood Boilers are aesthetically appealing, perfect to install in the kitchen or living area. The North Hydro Wood fired oven with boiler is available in (2) colors, Black or Stainless Steel.
This wood burning cook stove with hot water system has the option for either a top or rear vent, which can be changed onsite. You also have the abilitity to choose either a left or right flue. Please keep in mind when changing the flue, it changes the side on which the oven is located. For example, if the flue is on the left, the oven is on the right, and vise versa. (Left or Right flue must be specified at time of order)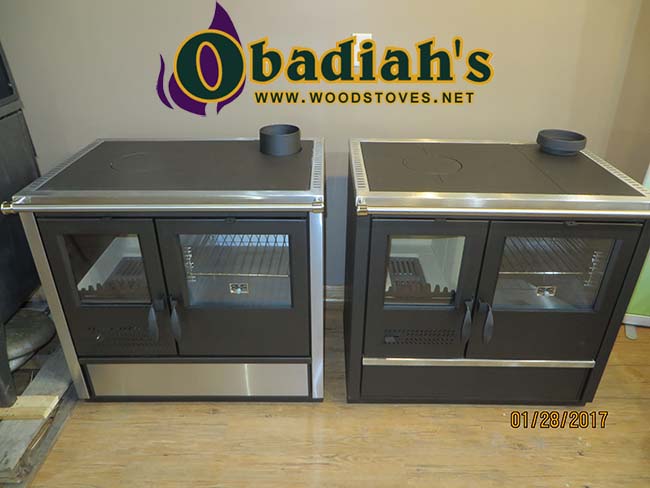 The North Wood Cook Stove is unique from other wood cookstoves because it can be plumbed, under pressure up to (3 bar) into wall radiators, baseboard, or radiant in floor heating.
This stove is also capable to plumb into domestic hot water. Please note: The water coil is used to heat domestic hot water, and is mututally exclusive of the hydro model, which is used for central heating with hydronics.
Open Loop Plumbing Diagram

| | |
| --- | --- |
| Specifications | North Hydro Wood Fired Boiler Oven |
| Dimensions | 33.5" H x 35.5" W x 23.7" D |
| Oven Dimensions | 11.6" H x 13.8" W x 18.7" D |
| Firebox Dimensions | 11" H x 11.5" W x 17.7" D |
| Fire Door Dimensions | 9.1" H x 11.0" W |
| BTU Output | 54,594 BTU's |
| Thermal power delivered to water | 24,567 BTU's |
| Thermal power delivered to room | 28,320 BTU's |
| Efficiency | 85% |
| Weight | 440 lbs. |
| Flue Outlet | 6" |
| Flue Outlet Position | Left/Right Upper Plate |
| Fuel | Wood |
North Hydro Wood Cook Stove with Boiler Closed Loop Plumbing Diagrams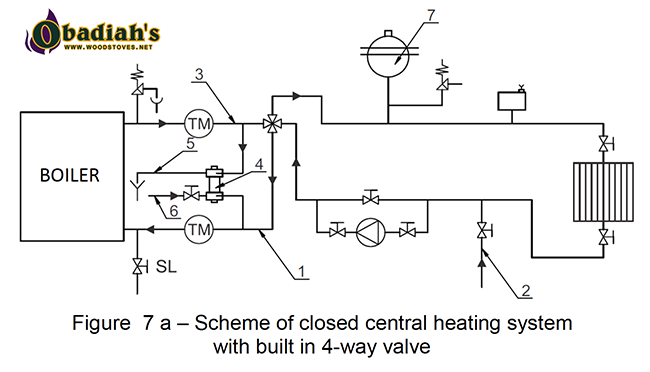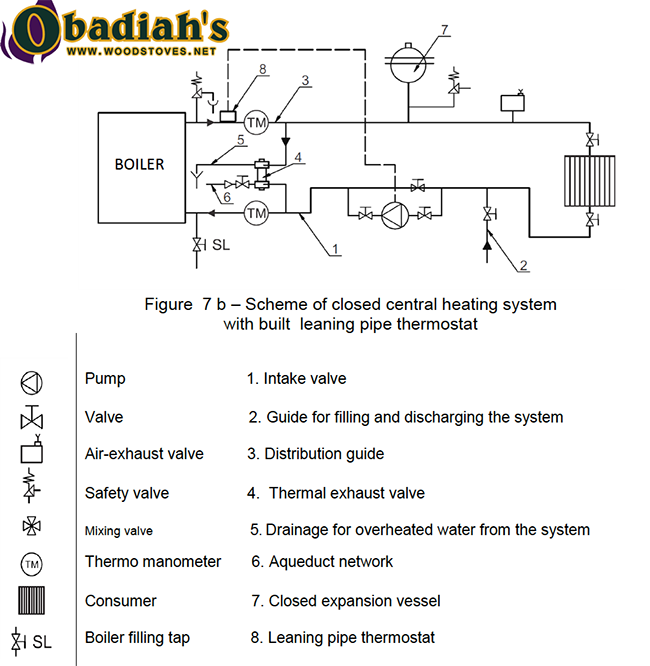 North Hydro Wood Cookstove with Boiler in Black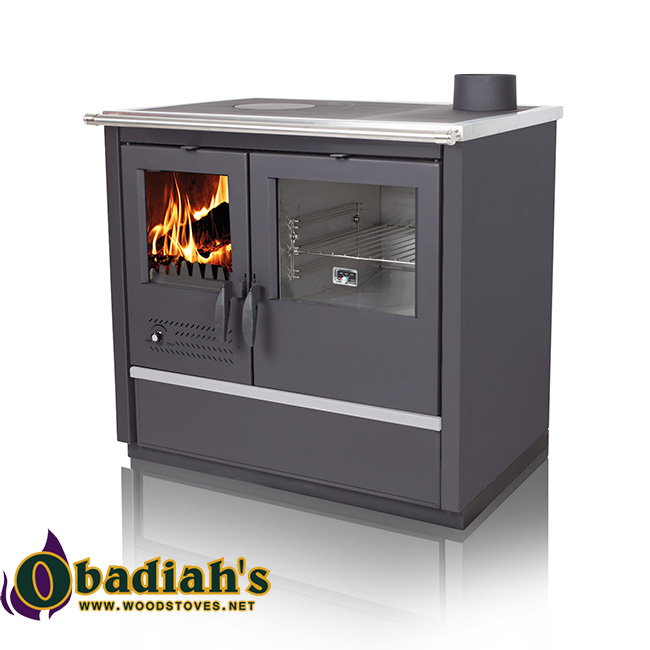 North Hydro Wood Fired Oven with Boiler in Stainless Steel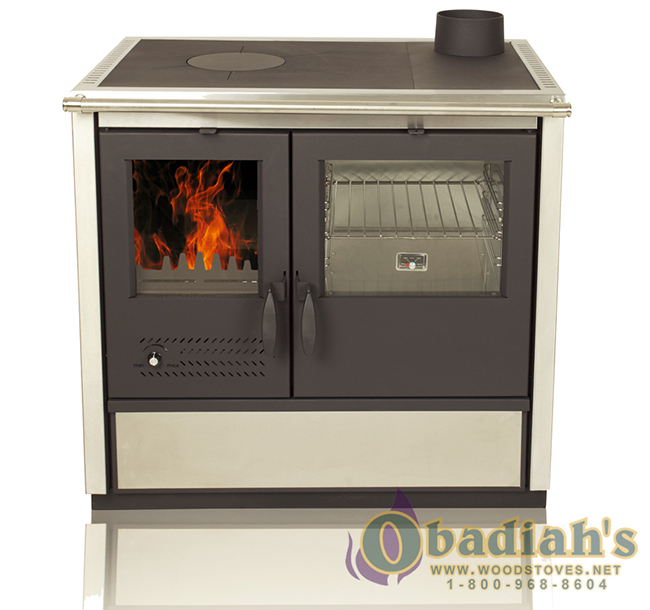 North Wood Burning Cook Stove Stainless Steel or Black Available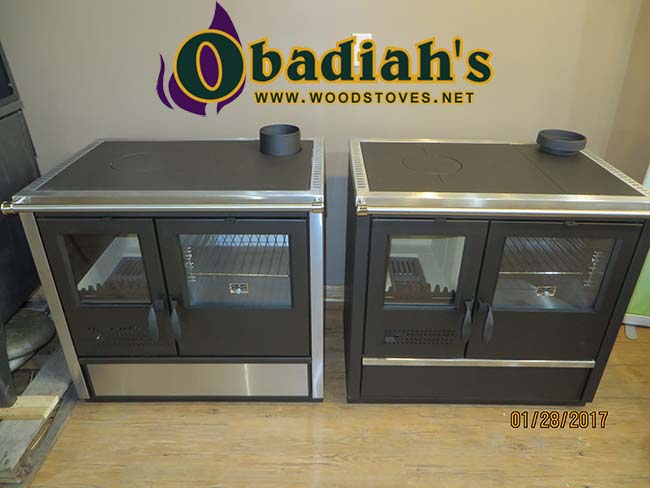 North Hydro Central Heating Wood Cook Range Rear of Stove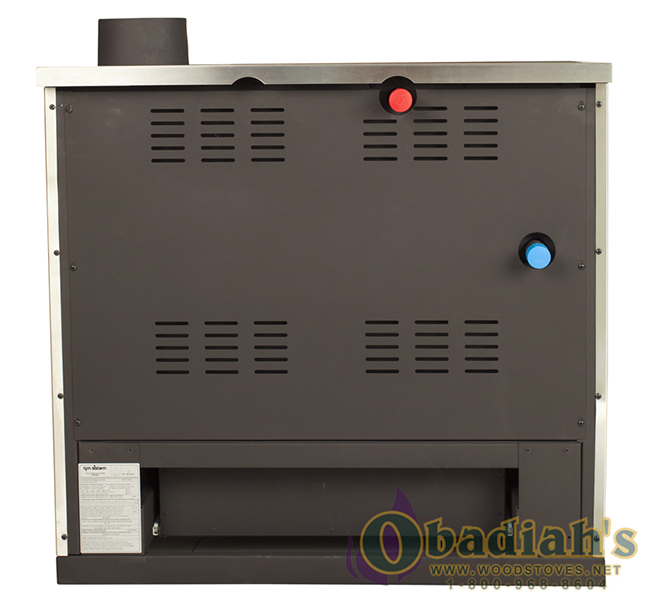 North Hydro Wood Burning Cookstove with Hot Water - Doors Open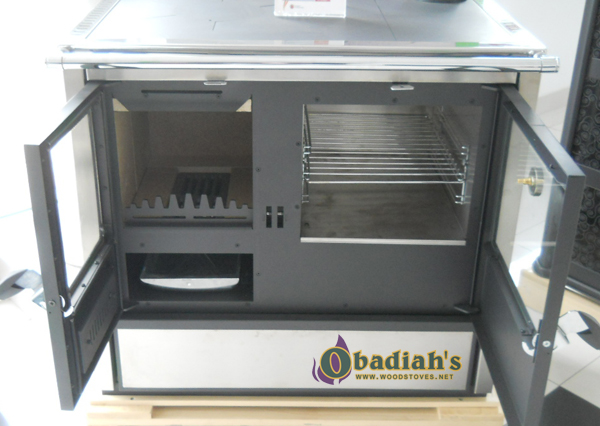 North Hydro Wood Cookstove - Cooktop Removed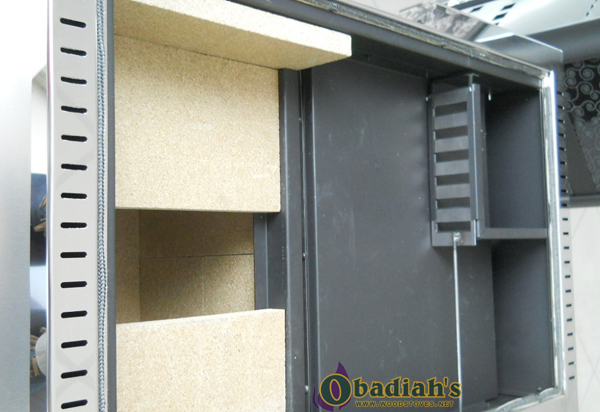 North Hydro Wood Burning Range - Firebox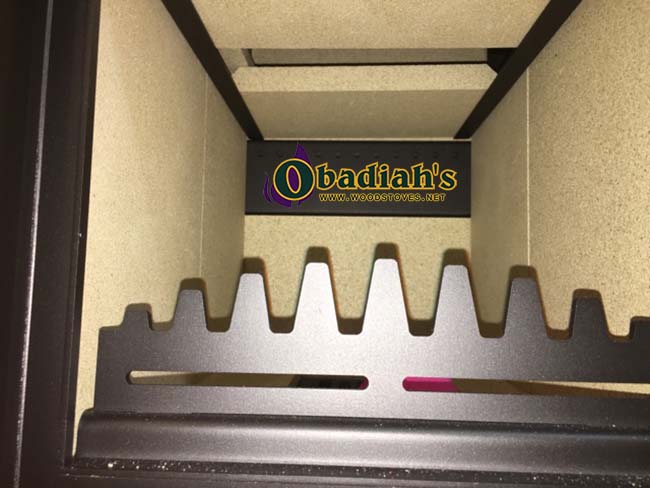 North Hydro Contemporary Wood Cookstove - Firebox Door Latch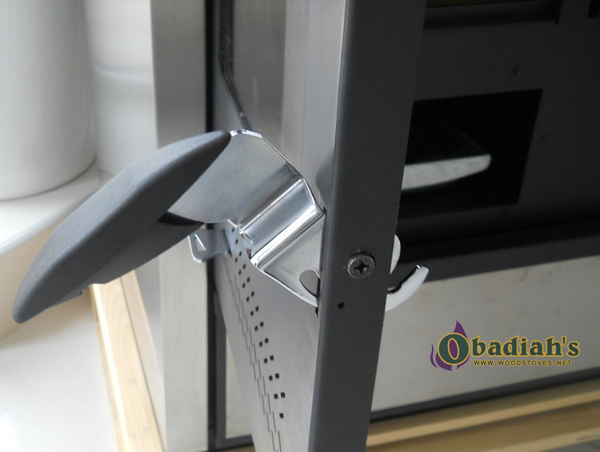 North Hydro Wood Cook Stove - Firebox Door

North Hydro Wood Oven with Boiler - Ash Clean Out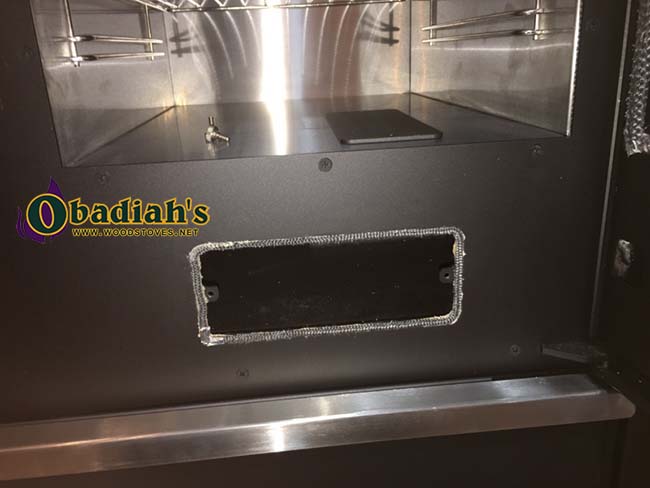 North Hydro Boiler Oven Stove - Stainless Steel Oven

North Hydro Central Heating Wood Cook Stove - Domestic Hot Water Coil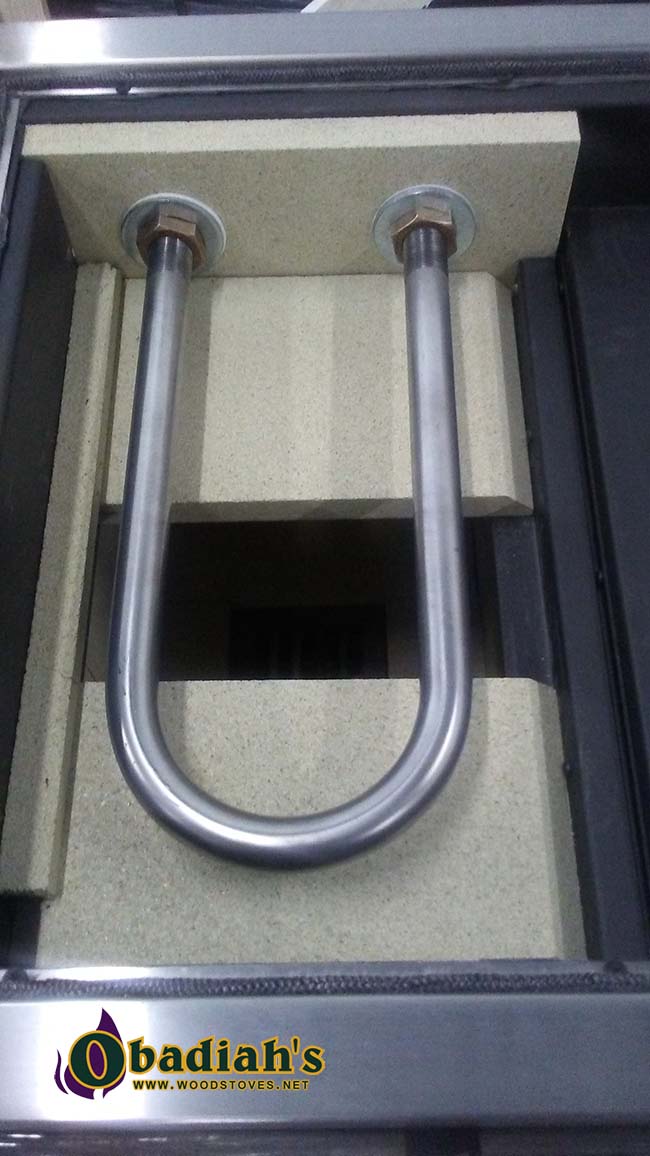 North Hydro Central Heating Wood Cook Stove - Water Coil for Domestic Hot Water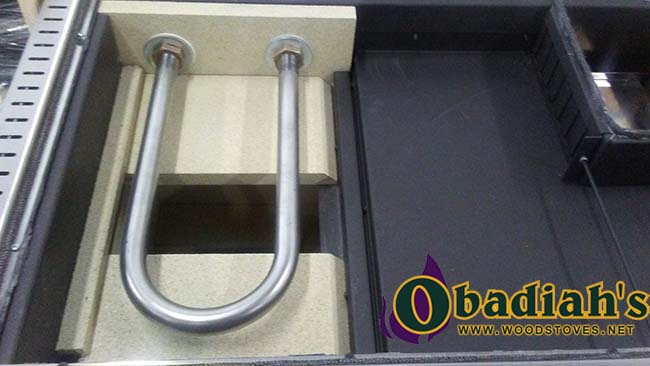 | | |
| --- | --- |
| North Hydro Wood Cook Stove with Boiler Prices | |
| North Hydro Black | $3,395 |
| North Hydro Stainless Steel | $3,495 |
| Domestic Water Coil | $380 |
aSCFHlN:title}
aSCFHlN:video}