Saturday, December 2, 2023
Obadiah's 1500 Catalytic Insert & Fireplace - Discontinued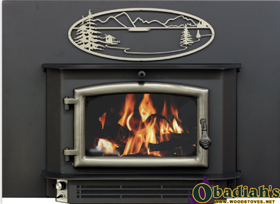 This product has been discontinued as it does not meet 2020 EPA requirements. This page is for informational purposes only.
Obadiah's has partnered with High Valley to bring you the 1500 series, 1/8" solid plate steel, Wood Burning Insert, with large, high impact ceramic window provides an unobstructed view of the fire and adds an aura of warmth to any room. This unique wood insert has the ability to be installed as a Zero-Clearance Fireplace with the optional ZC Cabinet Box. A large 2.5 cu. ft. firebox allows for longer burn time and heats up to 2,000 sq. ft. Engineered standard with Catalytic burning technoglogy, in which the smoke is reburned in a catalyst device for cleaner emmisions. High-Efficiency Catalytic Wood Burning models reduce the amount of combustion particles produced in the air, providing you with clean, breathable air.
Description
Specifications
Photos (6)
Pricing
Videos (5)
Add Review
High performance in a small package, Obadiah's stove line by High Valley is designed with a unique combustion system reburn tubes in the upper firebox. Creating a beautiful and viewable large dancing flame through the expansive ceramic glass, with bonus bay windows. The model 1500 wood insert and 1500zc Zero Clearance Fireplace is available in a variety of color finishes, trivet packages, and door colors, making it veristile to fit any contemporary or traditional style decor.

Features
Cast Iron Door
Catalytic Combustion
Flat Black Finish

Options
Plated Door Color Options, Copper and Dark Pewter
8" - 6" Flue Reducer - Safely reduce the 8" to fit your standard 6" flue.
Hand-Rubbed Color Finishes Available in Bronze, and Copper
Catalyst Thermometer
ZC Cabinet - Convert this Masonry Insert into a Zero Clearance Fireplace with the ZC Cabinet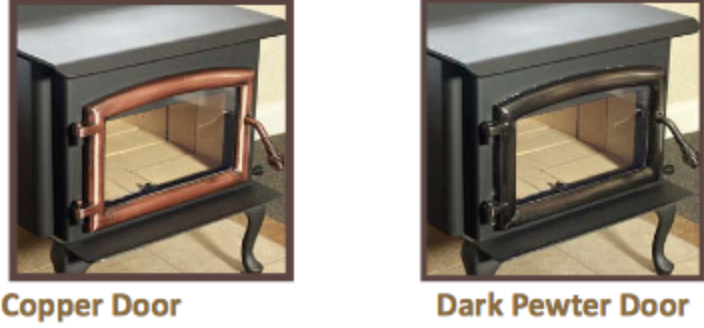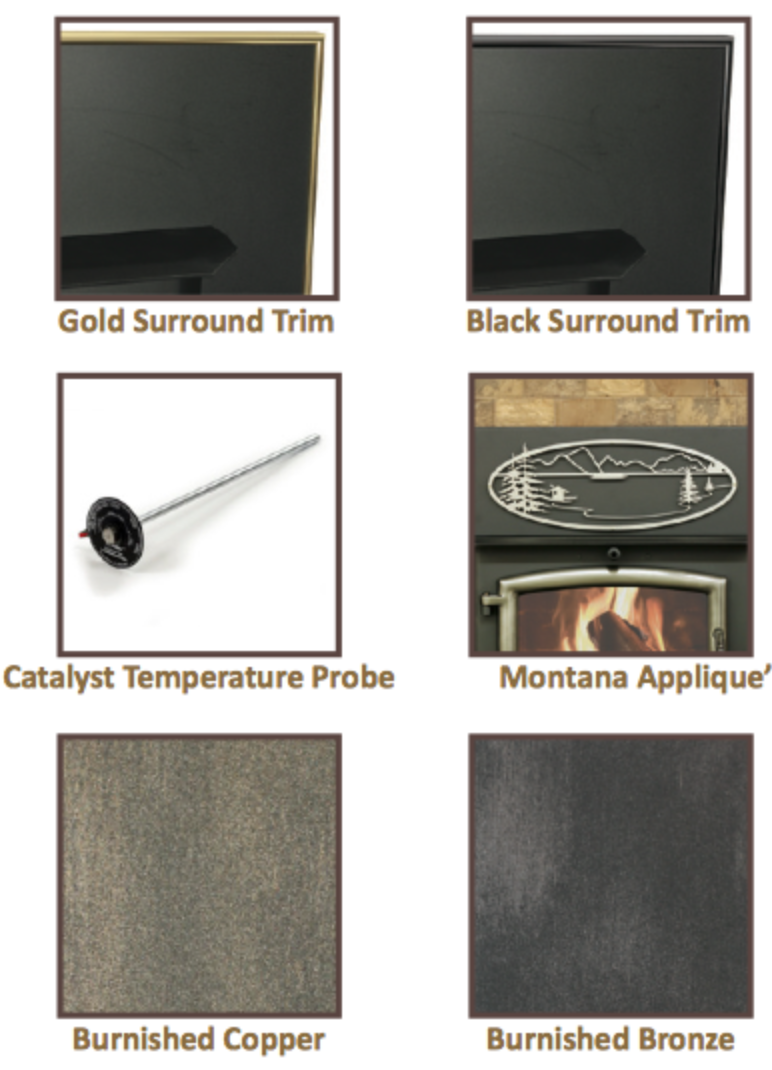 Choose from four surrounds for your Obadiah's 1500 wood insert or 1500zc Zero-Clearance Fireplace. The Victorian Arched Surround and Traditional Surround include both a unique surround and special accents on the stove itself. The Flat Fit Surround and Standard Surround are surrounds only. Custom size, arch, and custom designed surrounds are also available. Each one is laser-cut from a single sheet of steel for perfect fit. Add special finishes like Hand-Rubbed Copper and Hand-Rubbed Bronze for a special accent.

Zero Clearance Cabinet provides the capability to convert the wood insert into a zero clearance wood burning fireplace, model 1500zc


Resources:
| | |
| --- | --- |
| Specifications | Obadiahs 1500 Catalytic Wood Insert |
| Insert Dimensions | 29.75"W x 20.5"H x 24.5"D |
| Weight | 386 lbs |
| Firebox Volume | 2.5 cubic ft. |
| Output | 45,000 BTU/hr |
| Heating Capacity | Up to 2,000 sq ft |
| Burn Time | 8-12 hrs |
| Efficiency | 83% |
| Emissions | 3.4 gr/hr |
| Max Log Length | 21" |
| Flue Size | 8" Approved for 6" pipe with 8" to 6" adapter |
| Blower | 75 CFM |
| Floor Protector for Freestanding | UL 1618 Type 2 R = 0.45 |
| Minimum Size | US = 44"W x 43"D |
| Specifications | Obadiah's 1500zc Zero Clearance Wood Fireplace |
| Floor Strength | must support at least 600 lbs. |
| Framed Opening | 52" W x 37.25" H x 28" D |
| Framing Header | double header 12" above cabinet if load bearing |
| Combustible Floor Covering | must be removed, including under Hearth Extension |
| Finished Front Wall | Flush with Cabinet |
| Adjacent Side Walls Clearance | 12" from outer edge of surround |
| Hearth Extension | 16" deep and 52" wide minimum |
| Hearth Extension Material | Micore CV230 | k = .43 |
| Clearance to Side Walls | 12" from outer edge of surround |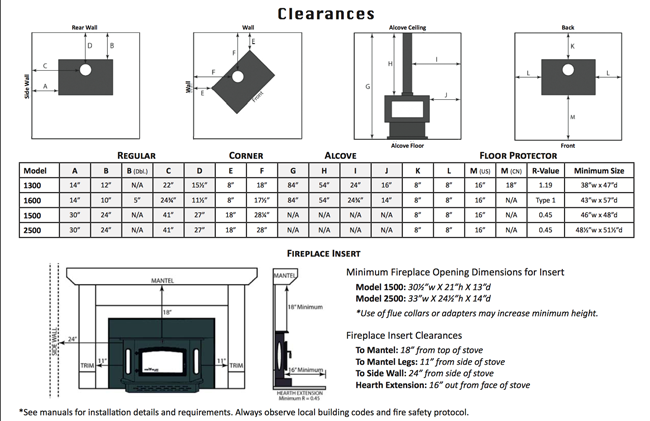 Obadiah's 1500 Wood Insert with Montana Appliqué and Dark Pewter Door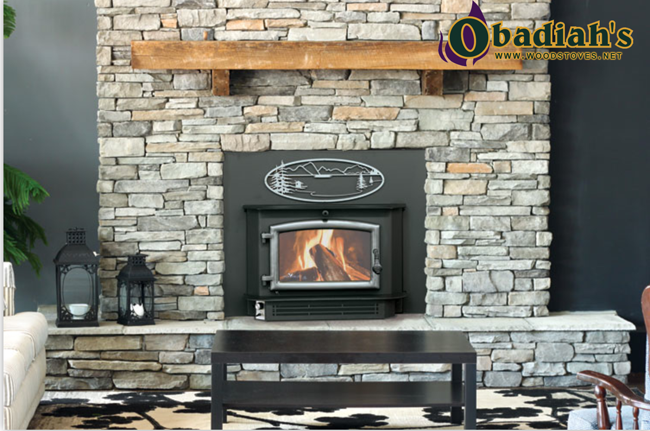 Zero Clearance Conversion Cabinet Box for 1500zc and 2500zc Insert Models

Zero Clearance Cabinet Box for 1500zc and 2500zc Insert Models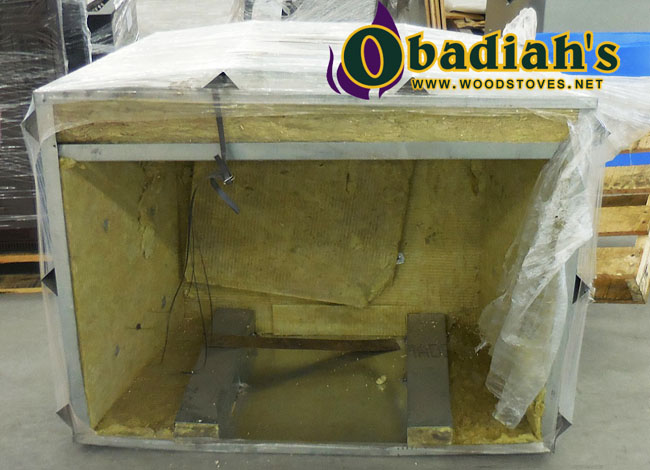 Obadiah 1500 Wood Stove 8" Flue Collar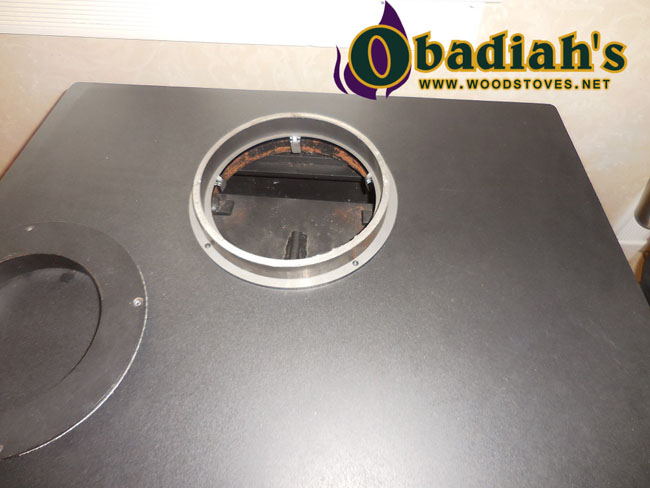 Obadiah's 1500 Wood Stove Flue Collar Assembly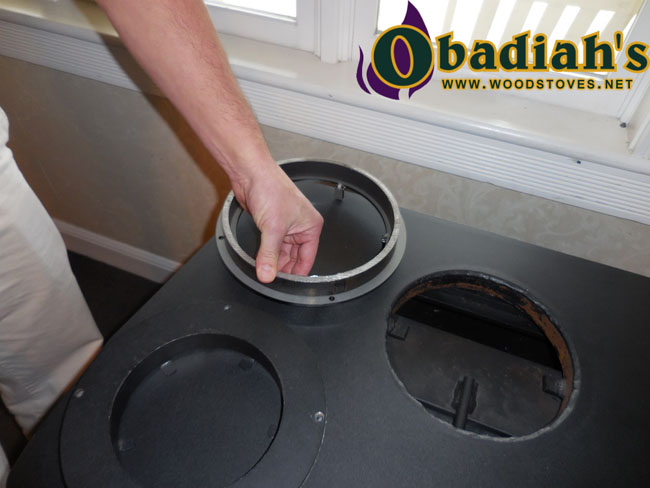 Obadiah 1500 Wood Stove 8"-6" Flue Collar Reducer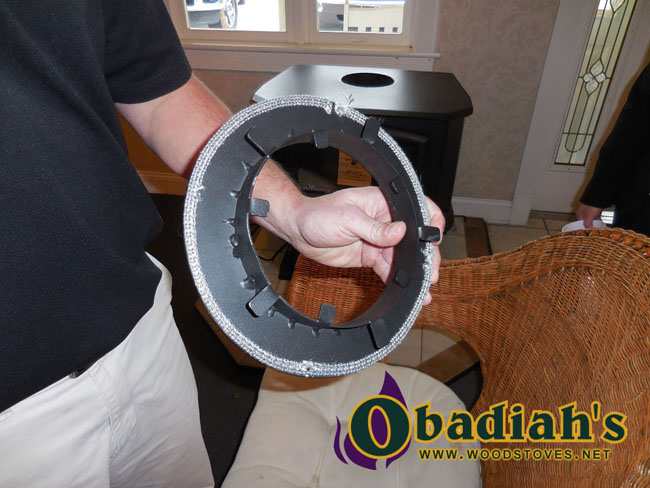 Residential, curbside delivery via freight truck with a lift gate is $100 charge for shipping in the Continental U.S.A. (some exceptions may apply). Please inquire with our sales staff if you have specific shipping needs such as international, freight terminal and/or business deliveries or if you need a smaller truck size. Click here to see Obadiah's Shipping Terms.
Obadiah's offer's a 15% discount and free shipping on most complete chimney systems. Contact our chimney specialists for an exact quote.
CLICK HERE TO VISIT OUR NEWER WEBSITE WHERE YOU CAN FIND PRICING AND MORE INFORMATION
Chimney Liner Installation - Chimneys 101
Chimney Liner Installation Part I - Preparing the Liner
Chimney Liner Installation Part 2 - Inserting the Liner
Chimney Liner Installation Part 3 - Connecting the Liner & Damper Insulation
Chimney Liner Installation Part 4 - Final Touches