Saturday, June 3, 2023
Timberline Volcano Wood Heater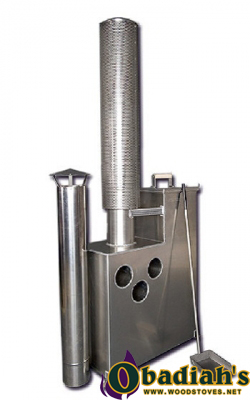 The Volcano is the flag ship interior pool and hot tub water heater. It is ideal for large hot tubs, lap pools or swimming pools. It can be mounted to the side of the wall or the bottom of the pool or tub. It is made of lightweight aluminum, so it is easier to move, to install and it will never rust. Included are 3 lengths of chimney, totaling 9 feet, plus as stainless steel rain cap. A special outer chimney protection pipe can be purchased in addition. This protects bathers from touching the hot chimney while in the hot tub. A stainless steel flue adjustment in the chimney allows you to accurately control the fire. A long ash scoop is included to easily remove ashes from the bottom of the fire box.
Description
Specifications
Photos (2)
Pricing
Videos (2)
Add Review
Features:
Powerful - will heat the water quicker than the same size external heater as all the heat is directed into the water
Easy to install - does not require any piping or ports in the hot tub or pool
Convenient - you do not have to leave the tub to add wood
Material - Aluminum
Dimensions - 970 x 695 x 295 (38.2" x 27.4" x 11.6")
Weight - 30 Kg (66 lbs.)
Power Rating - 30 Kw (100,000 BTU)
Includes- Complete heater, 3 sections of stainless steel stove pipe, rain cap, internal temperature gauge, cast iron grates, pressure release valve, ½" drain valve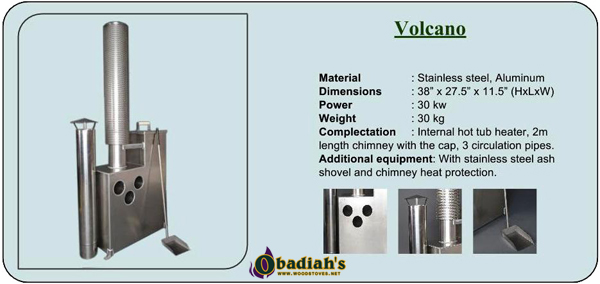 Resources: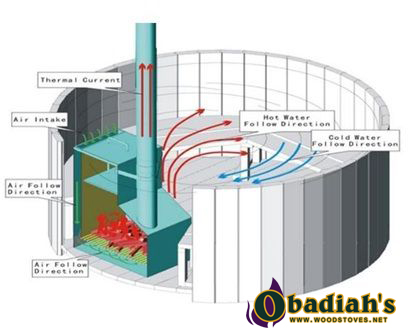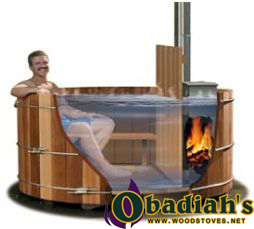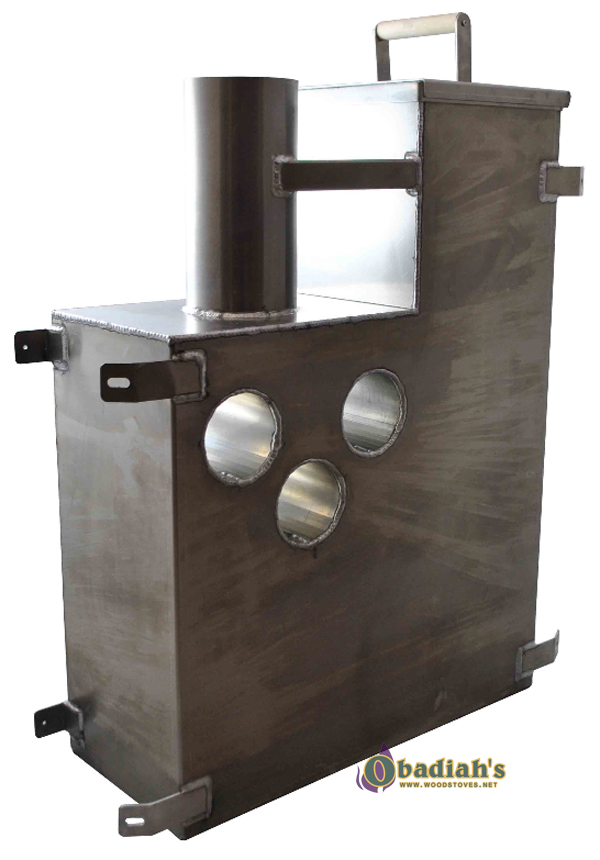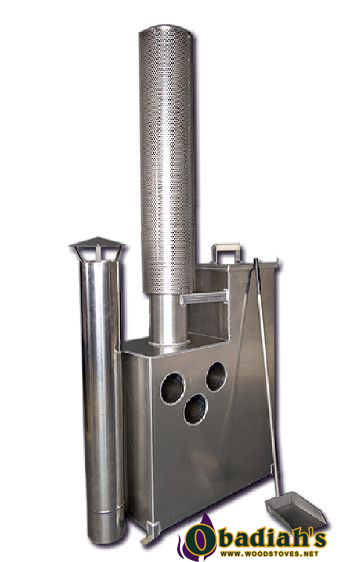 Please call or email us today for a shipping quote!
Boss of the Swamp: Woodstove & Chimney Maintenance (Part 1)
Boss of the Swamp: Woodstove & Chimney Maintenance (Part 2)