Sunday, June 4, 2023
Timberline CampFire Wood Heater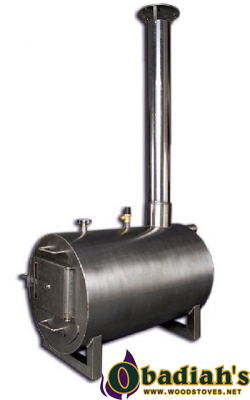 The Campfire is the smallest of the external stainless wood burning heaters and is ideal for smaller sized hot tubs or pools. The Campfire is made of AISI 430 Stainless steel and includes 3 lengths of chimney, totaling 9 feet, plus a stainless steel rain cap. A stainless steel flue adjustment in the chimney allows you to accurately control the fire. The interior fire box contains water baffles for extra heat as well as a cast iron wood grate. An easy to clean ash tray is also used to remove ashes and add extra air ventilation during operation. An internal water temperature probe allows you to quickly read the operating water temp and make adjustments.
Description
Specifications
Photos (6)
Pricing
Videos (2)
Add Review
Features:
Clean – no wood debris ends up in the tub as you do not load fire wood from inside the tub
More Internal Space – all the internal room in the hot tub or pool can be used
Full Cover – a full cover can be used which allow the tub to retain the heat when not in use so it can be used again
No smoke or ashes – the chimney sits away from the bathers and as such is less likely to create any irritation from smoke to the bathers
Material - AISI 430 Stainless Steel (2-3mm)
Dimensions - 670 x 430 (26.375" x 17")
Weight - 40 Kg (88 lbs.)
Power Rating - 10 Kw (34,000 BTU)
Includes- Complete heater, 3 sections of stainless steel stove pipe, rain cap, internal temperature gauge, cast iron grates, pressure release valve, ½" drain valve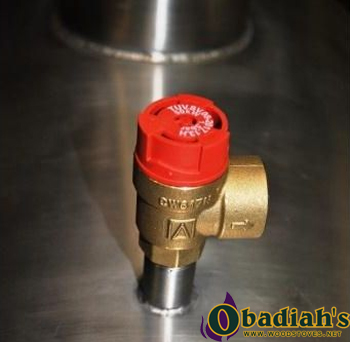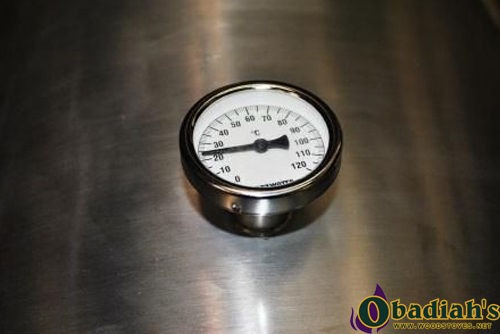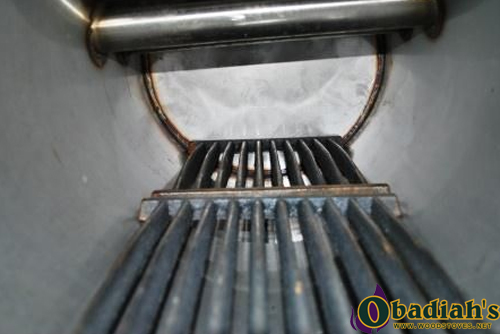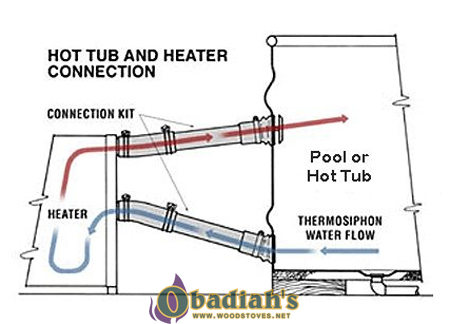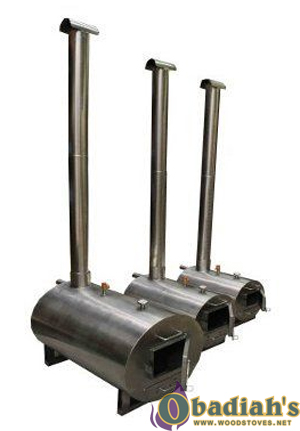 Resources: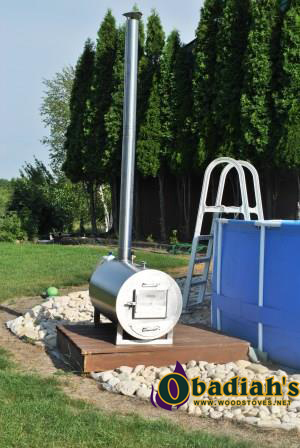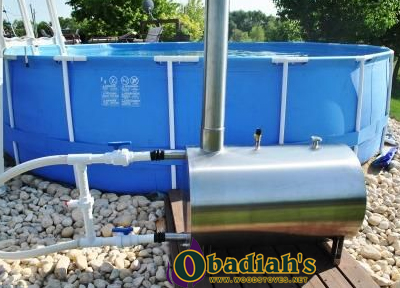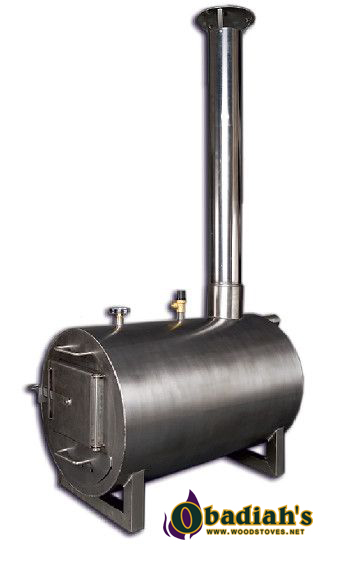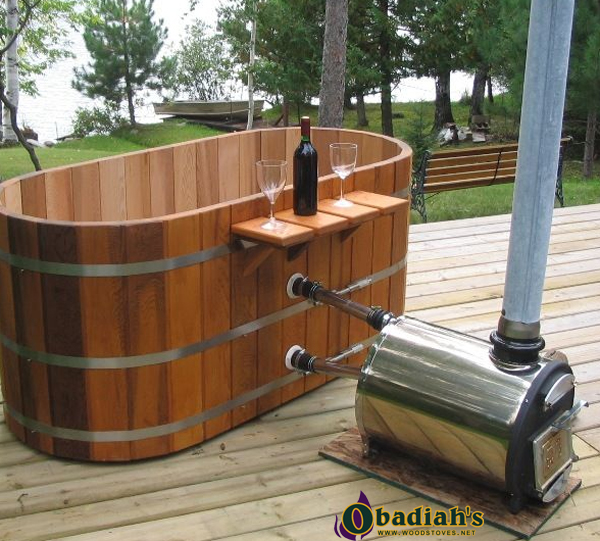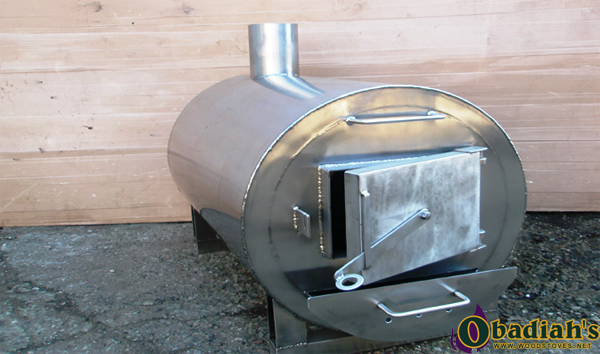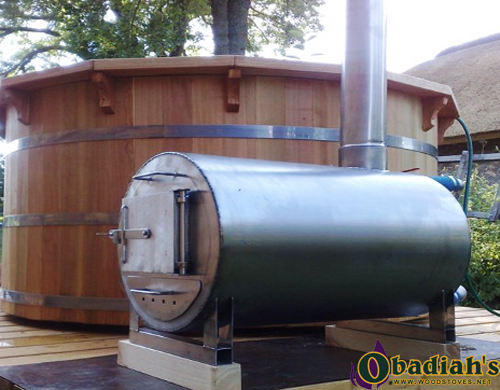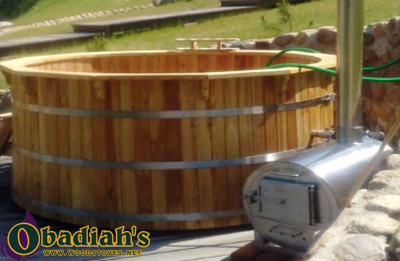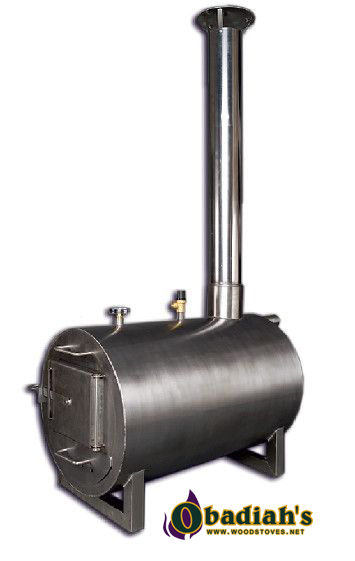 Please call or email us today for a shipping quote!
Boss of the Swamp: Woodstove & Chimney Maintenance (Part 1)
Boss of the Swamp: Woodstove & Chimney Maintenance (Part 2)