Friday, December 8, 2023
Northern Lights Classic Cedar HT4 Hot Tub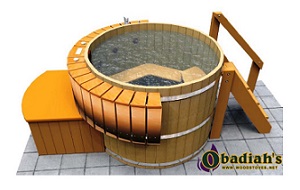 Northern Lights Classic Cedar Hot Tubs are just what you need to relax in comfort and style. Featuring Western Red Cedar and stainless steel straps, these hot tubs are truly one of a kind! With 5 different sizes to choose from, Northern Lights has you covered. They offer the HT4, HT6, HT8 and HT10 models of classic cedar hot tubs. From the smaller HT4 hot tub, designed for 4 adults, all the way up to the large HT10, designed for up to 10 adults, you can choose the best option for your needs. These classic cedar hot tubs can be heated 4 different ways; gas/propane, electric, wood fired and thermal solar. The bi-level hexagon seat structure allows for different heights and soaking levels. Order yours from Obadiah's today!
Click here for hot tub heaters!
Description
Specifications
Photos (19)
Pricing
Add Review
Features
Clear western red cedar Hot tub and seats 4"8"" diameter 4' tall
Stainless steel straps
4" thick marine grade vinyl cover with locks
5.5 Kw Balboa digital spa pack
LCD top side digital controller
4 hydro massage jets
1.5 HP 2 stage pump
50 sq ft filter
Mineral Ionizer
Ozone water purification system
3 color mood light
Complete starter chemical kit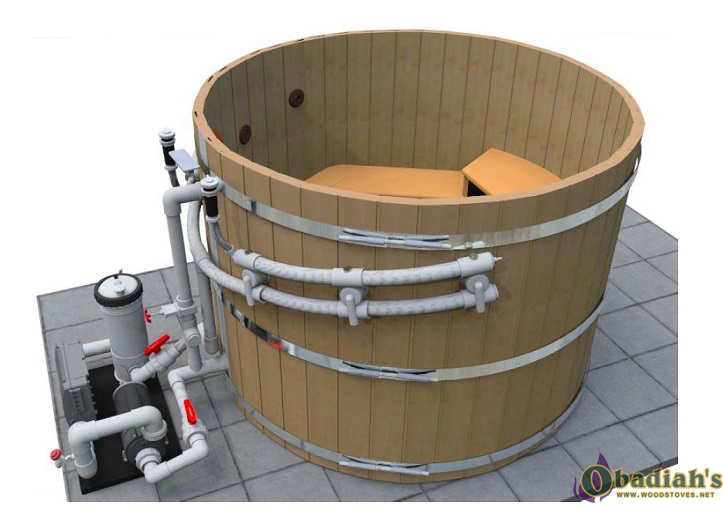 Optional Deluxe Package (shown below)
3 sets of shelves and skirting
Custom enclosure
Customer cedar stairs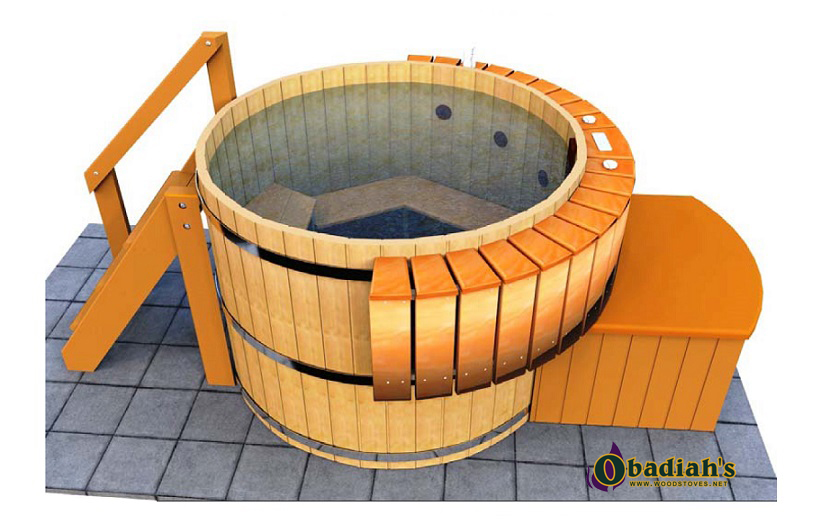 Take a look at the pictures below. The versatility of these cedar hot tubs can match any setting!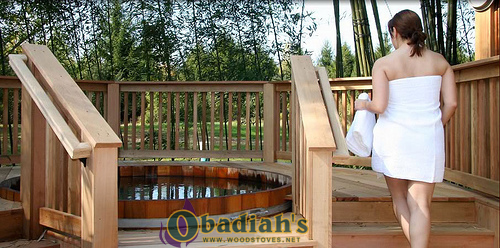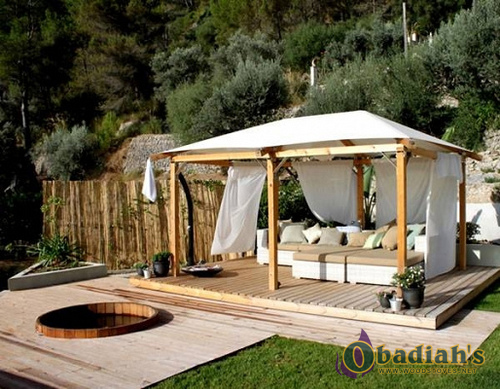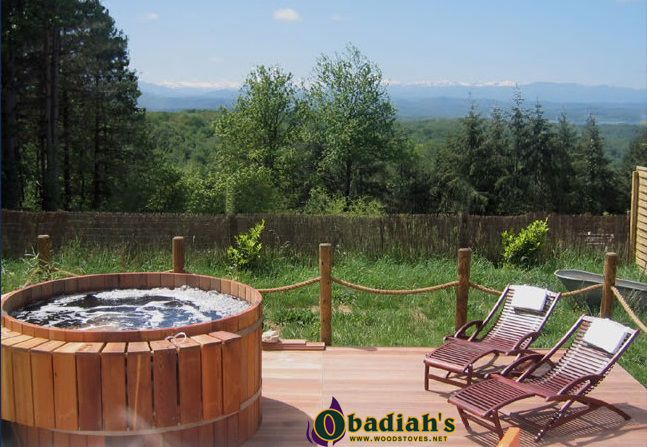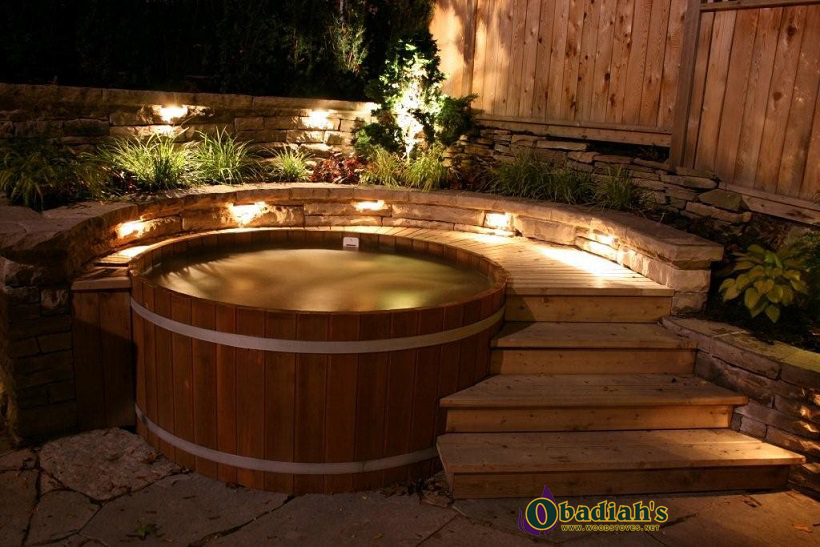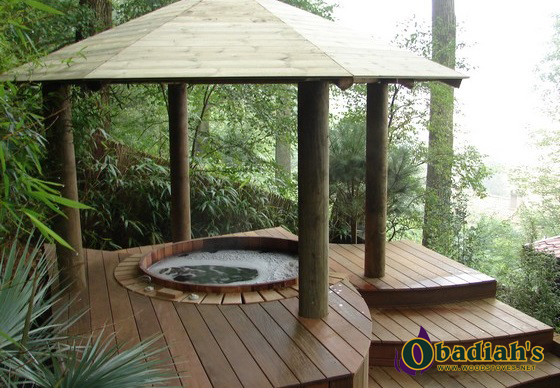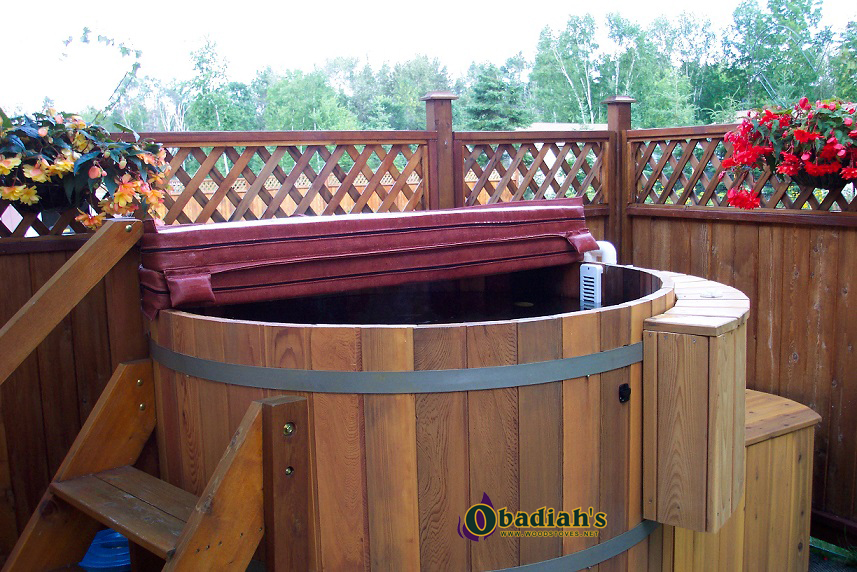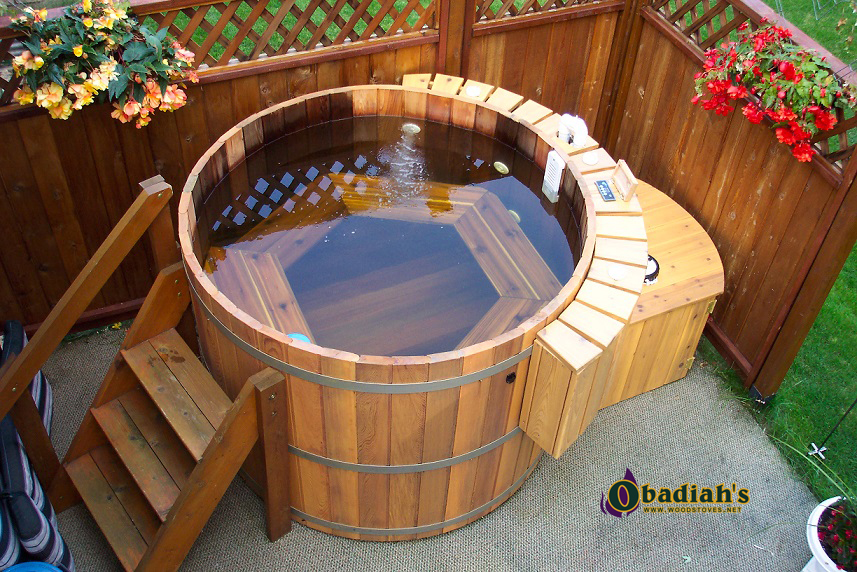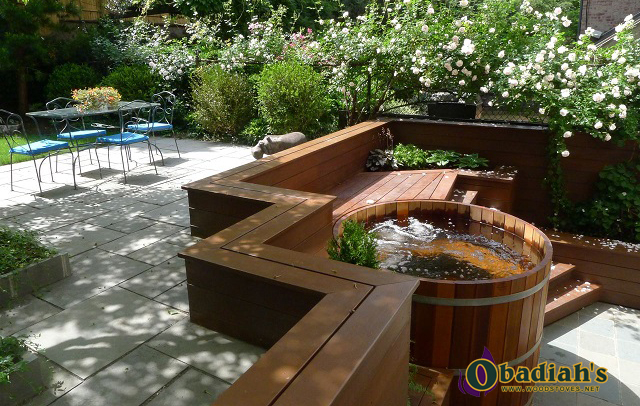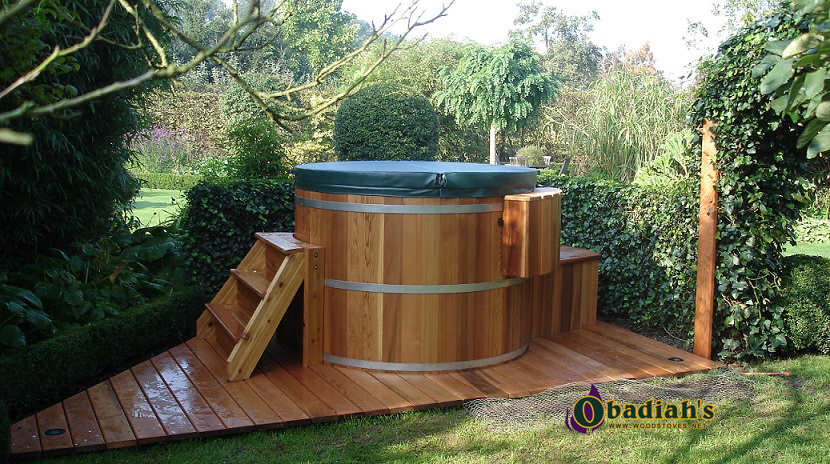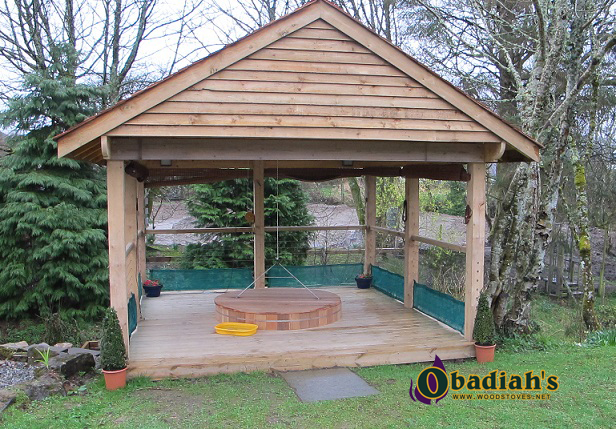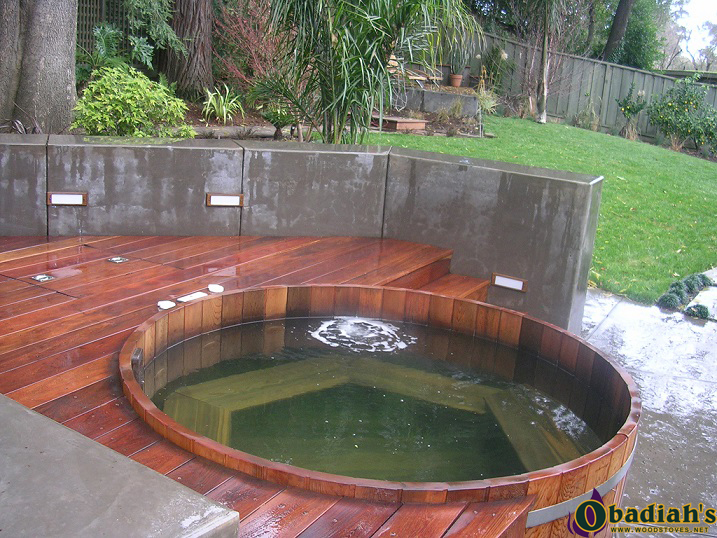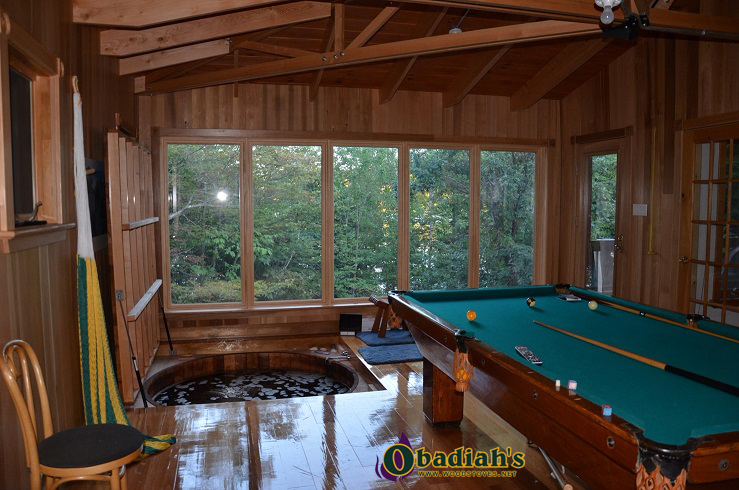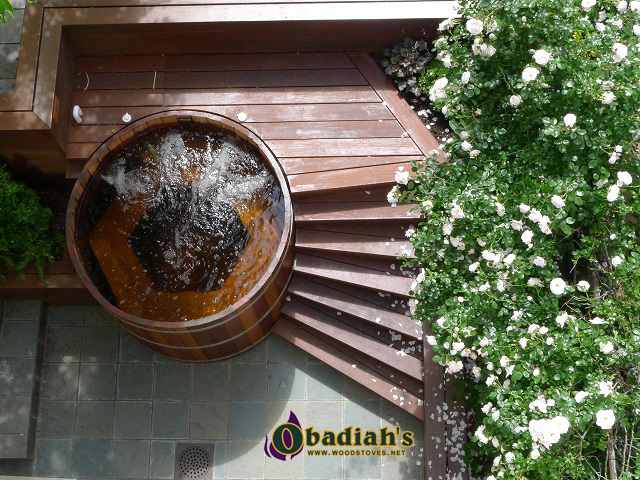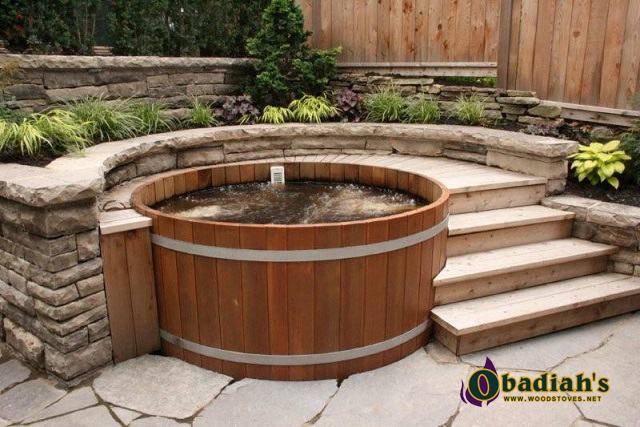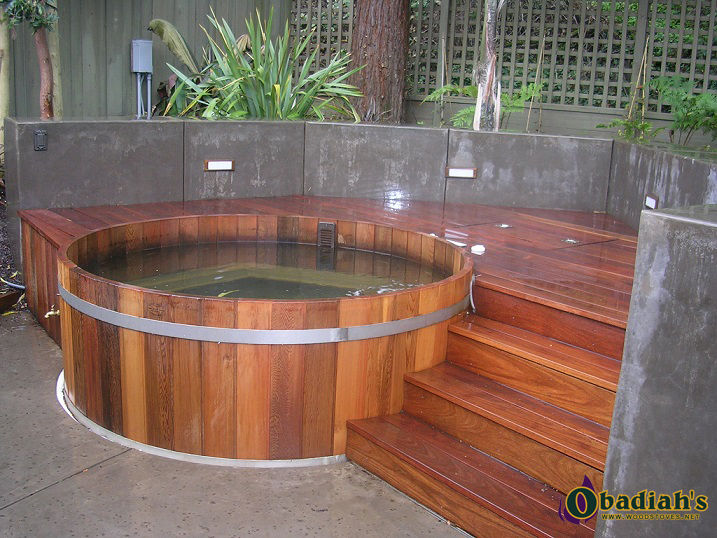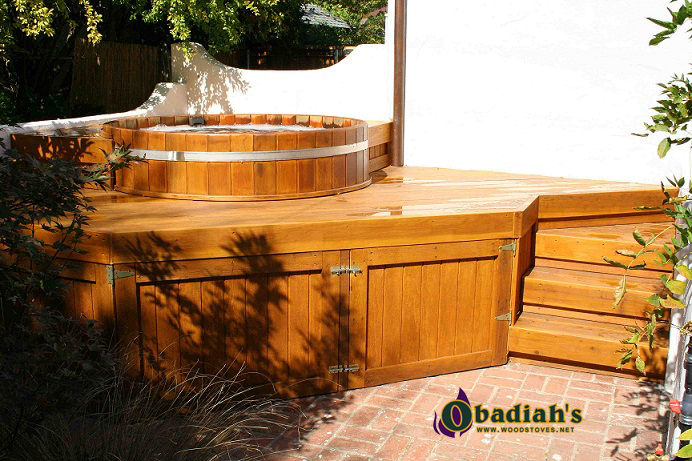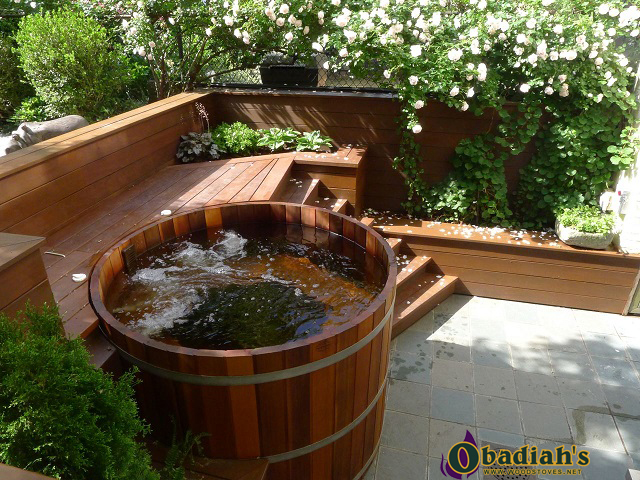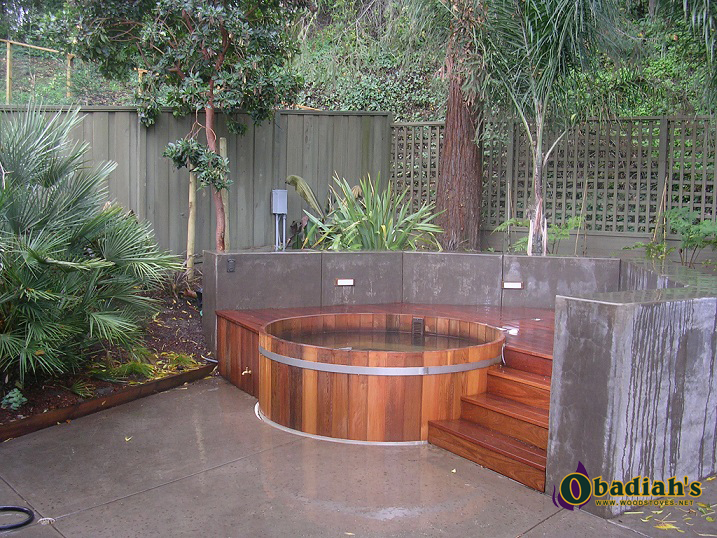 Resources:
| | | |
| --- | --- | --- |
| Model | HT4 | HT6 |
| Max Users | 4 | 6 |
| # of Seats | 3 | 6 |
| Diameter | 56" | 65" |
| Height | 47" | 47" |
| # of Jets Standard | 4 | 4 |
| Max # of Jets | 6 | 8 |
| Gallons (IMP) | 294 | 400 |
| Gallons (US) | 352 | 480 |
| Liters | 1334 | 1819 |
| Pump Size HP | 1 | 1 |
| Heater | 5.5KW/Chofu | 5.5KW/Chofu |
| ElectRequired Service Required | 2P-40A GFD | 2P-40A GFD |
| Weight (lbs) | 3300 | 4400 |
| Chofu Wood Approx. Heat Up Time (hours) | 3-4 | 5 |
| Electric Approx. Heat Up Time (hours) | 9 | 11 |
| Gas/Propane Approx. Heat Up Time (hours) | 2 | 3 |
| Models | HT8 | HT10 |
| Max Users | 8 | 10 |
| # of Seats | 6 | 6 |
| Diameter | 74 | 84 |
| Height | 47" | 47" |
| # of Jets Standard | 4 | 4 |
| Max # of Jets | 10 | 10 |
| Gallons (IMP) | 523 | 687 |
| Gallons (US) | 628 | 825 |
| Liters | 2378 | 3124 |
| Pump Size HP | 1 | 1 |
| Heater | 5.5KW/Gas | 5.5KW/Gas |
| ElectRequired Service Required | 2P-40A GFD | 2P-40A GFD |
| Weight (lbs) | 5750 | 7700 |
| Chofu Wood Approx. Heat Up Time (hours) | 6 | 9 |
| Electric Approx. Heat Up Time (hours) | 15 | 19 |
| Gas/Propane Approx. Heat Up Time (hours) | 4 | 5 |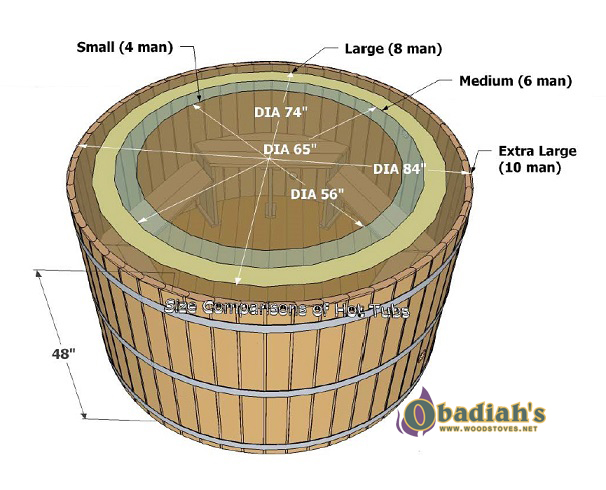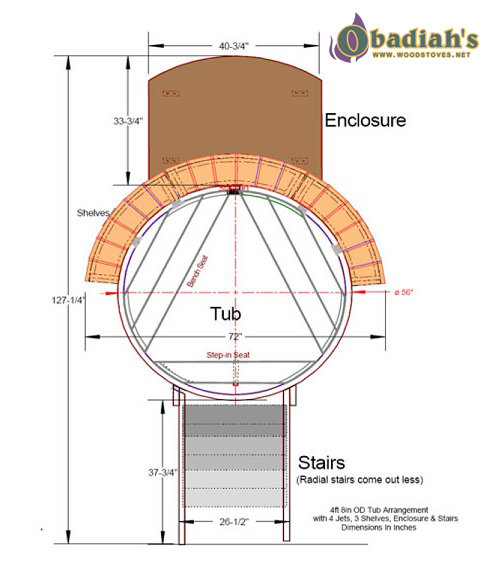 Heating Options