Wednesday, September 27, 2023
Nectre N65 Wood Stove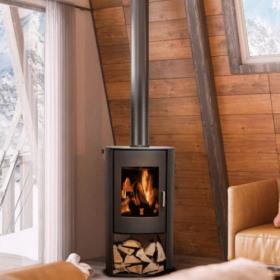 The Nectre N65 Wood Stove is one of the cleanest burning wood stoves on the market. With its elegant design, simple operation, powerful heating, high efficiency, and low emissions, the N65 is an excellent choice for any modern home. Made in Australia, this stove's design results in a very small footprint, and the wood storage area below the firebox means you have easily accessible firewood on those cold winter mornings.
Description
Specifications
Photos (2)
Pricing
Add Review
Features:
The Nectre N65 heats up to 2,150 square feet!
10 hr burn time
EPA 2020 Certified
Finished in black metallic paint
Steel door with ceramic glass
6" stove pipe diameter
Rear clearance 10" (254mm)
Approved hardwood storage box
2 x 6.0mm steel baffle plate
Steel firebrick retainer
Concealed ash-pan
Lower wood storage
Shipping Weight 419 lbs

Resources:
Specifications
Nectre N65 Wood Stove
Fuel Type
Dry Cordwood
Heating Area
2,150 sq. ft.
Firebox Volume
1.67 cu. ft.
Max Burn Time
10 hrs.
Max Heat Output
68,500 BTU
Average Particulate Emissions Rate
1.98 g/hr.
Max Log Length
12.5"
Chimney Diameter
6"
Flue Outlet Diameter
6"
Shipping Weight
419 lb
Minimum Chimney Height
15 ft.
Overall Dimensions ( H x W x D)
40-7/8"H x 22-3/4"W x 20"D
USA Standards (Emissions)
EPA 2020
Clearance to Combustibles
Back Wall to Stove (Single Wall Pipe / Double Wall Pipe)
13" / 10"
Corner to Stove (Single Wall Pipe / Double Wall Pipe)
10.5" / 6"
Side Wall to Stove (Single Wall Pipe / Double Wall Pipe)
12" / 12
Dimensions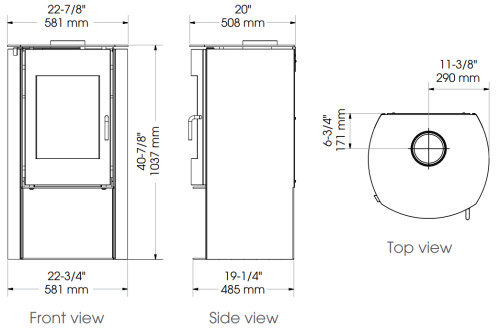 Clearances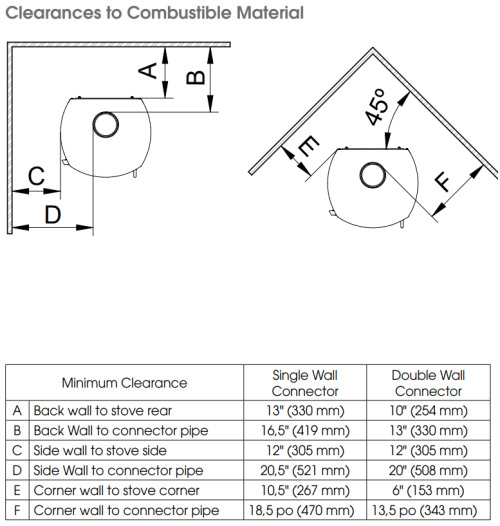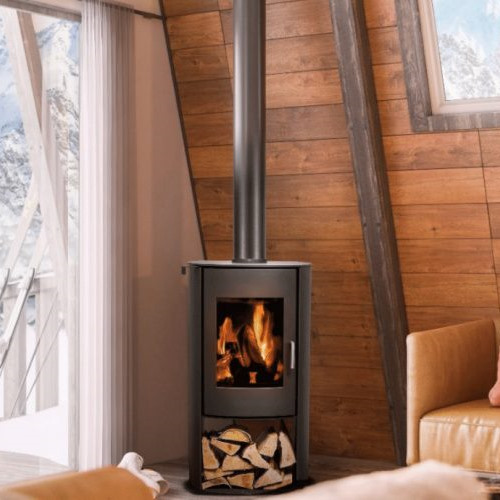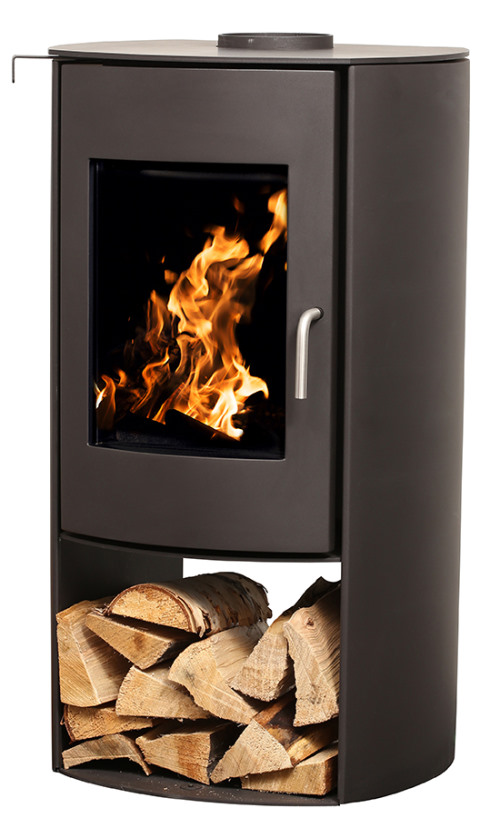 Free curbside delivery to the continental US!