Friday, December 8, 2023
NPS45 Napoleon Automated Pellet Stove - Discontinued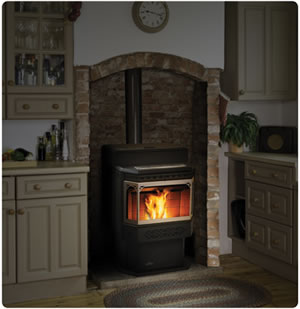 THIS PAGE HAS BEEN DISCONTINUED, THIS PAGE IS UP FOR INFORMATIONAL PURPOSES ONLY
A renewable energy source, environmentally friendly, economical, convenient… these are just some of the reasons a Napoleon® pellet stove is the perfect solution to heat your home. The freestanding stove provides Zone Heating furnace performance and a reliable heating source. The NPS45 gives you uncompromising pellet performance year after year with the comfort of knowing you have selected a product made with true craftsmanship and advanced technological innovations.
Description
Specifications
Photos (5)
Pricing
Extended Info
Add Review
NPS45 Napoleon Automated Pellet Stove Features:
For maximum comfort, the NPS45 allows for convection blower adjustments, no matter what the heat setting is at
Flashing light warns you when fuel is expended
Fine-tuning adjustment modifies combustion air and/or pellet feed rate to the burn pot to compensate for poor quality pellets and/or venting variances
Purge cycle (on start-up, shutdown and every 60 minutes) cleans the burn pot of residue depositing it in the ash pan
From 8,000 to 40,000 BTU's (may vary depending on pellet quality)
Concealed, large capacity ash pan
FAILSAFE™ auto ignition and auger system allows you to start the fire quickly and easily
Large 55 lb, easy-loading hopper for up to 55 hours of continuous, trouble-free operation (55lb capacity allows for a full 40lb bag of pellets to be added while 15lbs still remain in the hopper, eliminating the inconvenience of partial bags)go green
Easy to access, automated control panel
3" or 4" pellet vent
A Napoleon® Go Green environmentally friendly product: pellet fuel is a renewable resource
Certified for bedrooms, bathrooms, bed sitting rooms and mobile homes
President's Limited Lifetime Warranty
Accessories
Optional decorative ceramic log set
Sandstone decorative brick or Porcelain Reflective Radiant panels
Hopper extension
Outside air kit with through the wall vent

Resources:
Specifications NPS40
BTU Output
8,000-43,000
Hopper Capacity
55 lbs
Area Heated (Sq. ft.)
Up to 2,000
Burn Rate* (lbs/hr)
1-5
Burn Time* (low burn)
55 hours
Flue Diameter
3"
Electrical Rating
115 Volts 3.6 Amps, 60Hz
Mobile Home Approved
Yes
Blower Kit Available
Included
THIS HEATER HAD BEEN TESTED TO
ASTM E 1509, UL 1482, ULC S627
CLEARANCES
(must be installed on a non-combustible floor protector extending 6" in front and both sides)
Corner
Rear
Sides
2"
3"
6"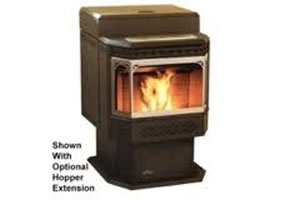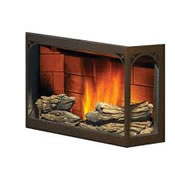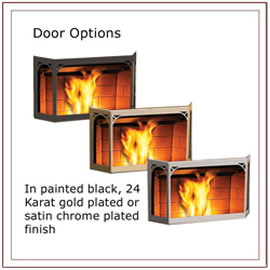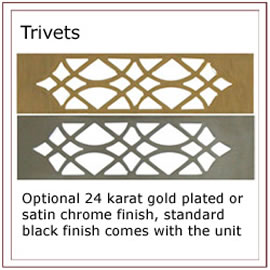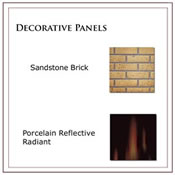 Be sure to check out our newly improved Cookstove Community website cookstoves.net; the best place online to connect with other cookstove users over stoves, self-sufficient living, alternative energy, and more! Take a look at our selection of videos, articles, and photos, and be sure to visit the forums to connect with like-minded folks from all over.
If you are planning to cook with a cookstove, you will need to understand some basic fire safety. Remember, extinguishing a grease or oil fire with water is not a good idea.
For help choosing and installing a wood boiler, see the links and posts below.