Thursday, April 9, 2020
Napoleon S1 Contemporary Wood Stove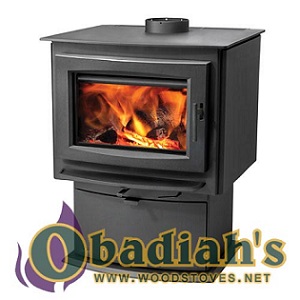 Subject to availability until May 1, 2020.
Napoleon's S1 Wood Stove is a new contemporary, EPA approved, wood burning stove. It comes complete with a modern cast iron door and pedestal base in a metallic charcoal finish. This new wood stove features a slide out ash drawer with a removable ash pan and lid for easy cleaning. The Napleon S1 Wood Stove also features a "secure lock" lever action door handle that remains in a convenient open position when the door is open. This makes refueling safe and easy. If you are looking for a clean, contemporary wood stove with the latest in wood burning technology, this is it!
Description
Specifications
Photos (6)
Pricing
Videos (10)
Add Review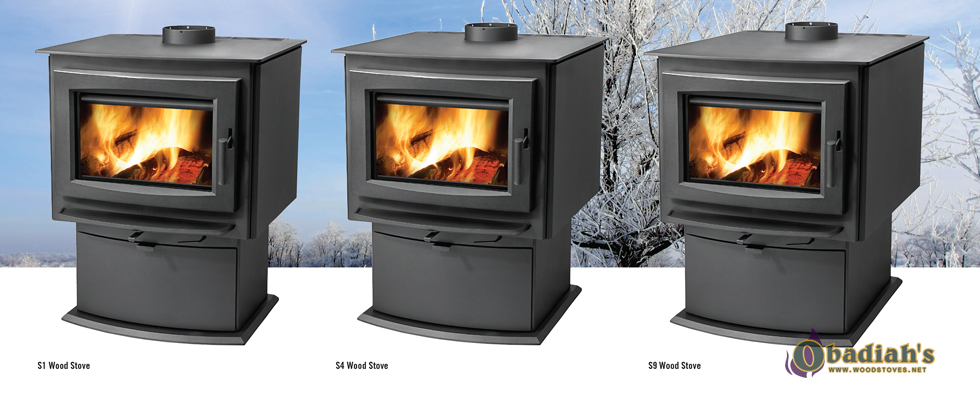 Features
Up to 55,000 BTU's
Removable stainless steel floating secondary air manifold
Hidden hinges and extra large glass viewing area
Contemporary EPA wood stove complete with contemporary cast door and cast pedestal base
Precision "easy glide" ash drawer with removable ash pan complete with lid for convenient and easy disposal
"Secure lock" lever action door handle remains in a convenient up position while reloading fuel
Removable handle sleeve for added safety
Convenient holder for handle sleeve located in slide out ash drawer
Heavy duty 5/16″ firebox top
Vortex™ combustion system
Ceramic fiber baffle system
Metallic charcoal finish
Optional door accent trim in satin chrome plated finish
Mobile Home Approved
The S1 comes complete, ready for installation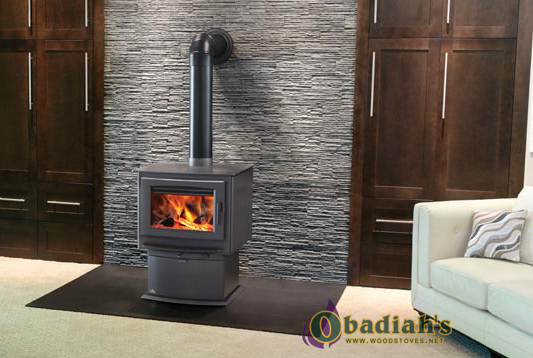 Resources:
Specifications
Napoleon S1 Contemporary Wood Stove
Dimensions
25 1/2" W x 34" H x 22" D
Firebox Capacity
18" W x 12" H x 13 1/2" D
Wood Length
12"
Flue Size
6"
Heat Output
55,000 BTU's
Approx. Heated Area
Up to 1500 Square Feet
Stove Weight
215 lbs.
Brick Weight
110 lbs.
Clearances to Combustibles
Side
16"
Rear
10"
Corner
6"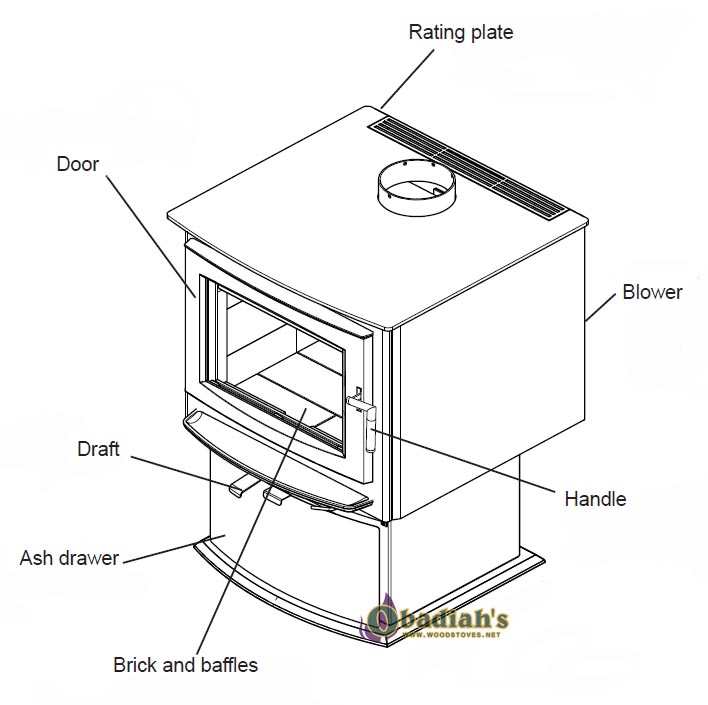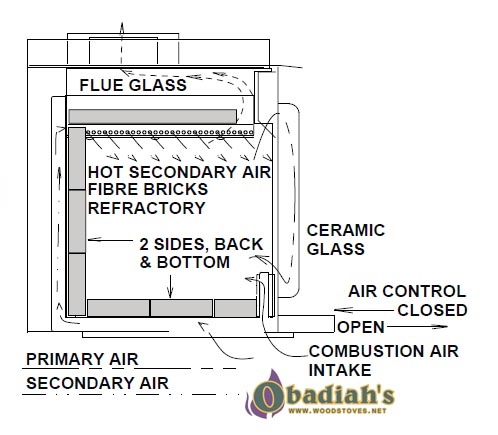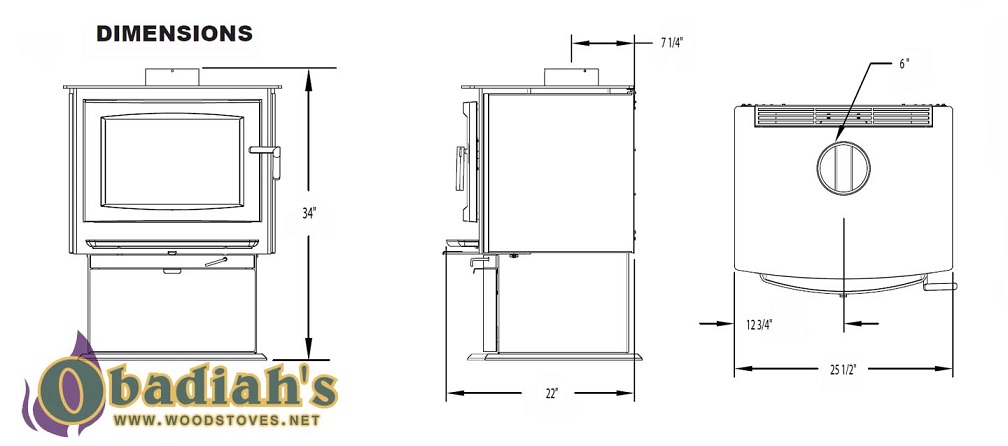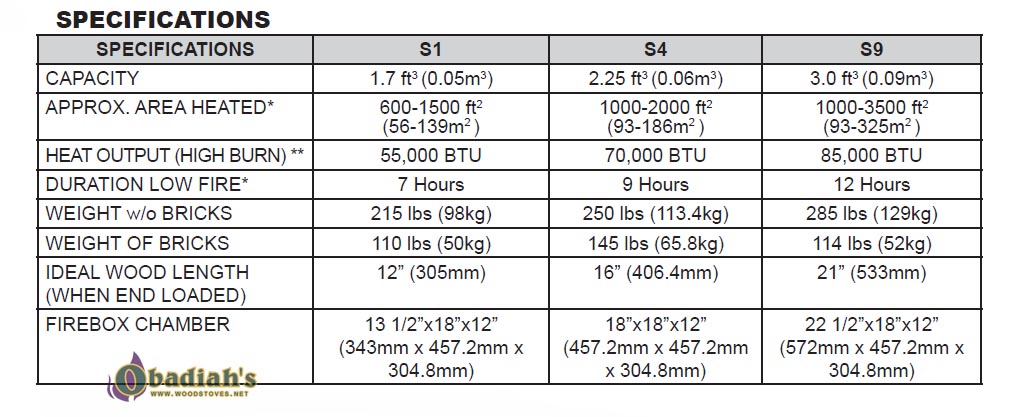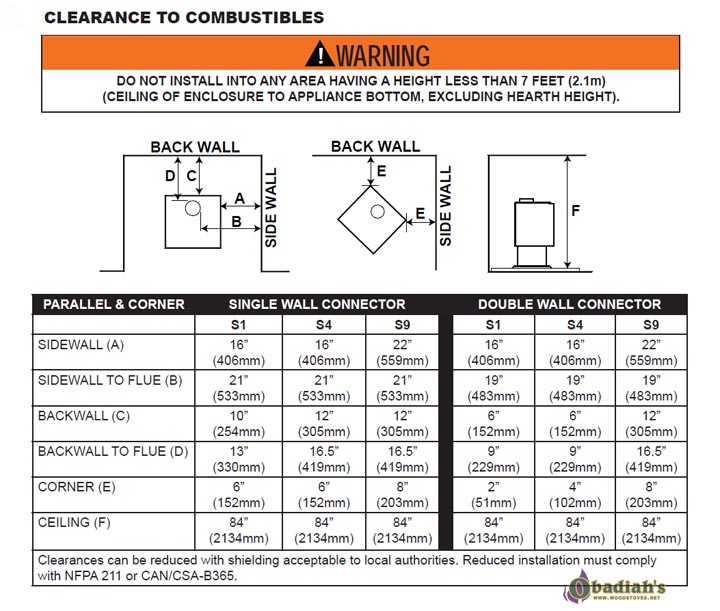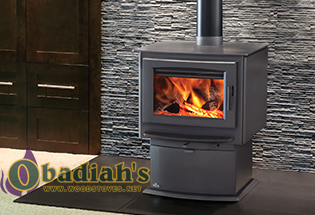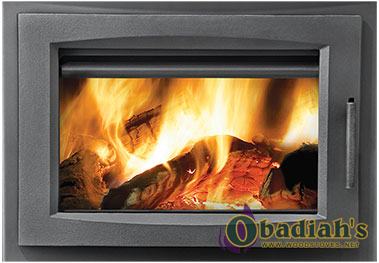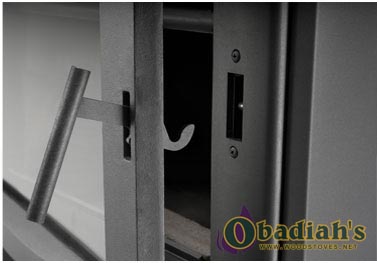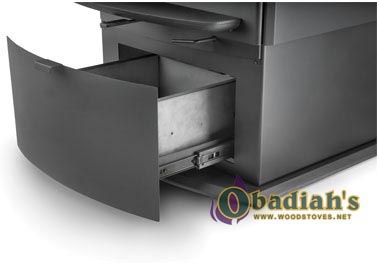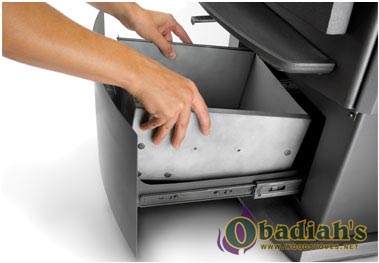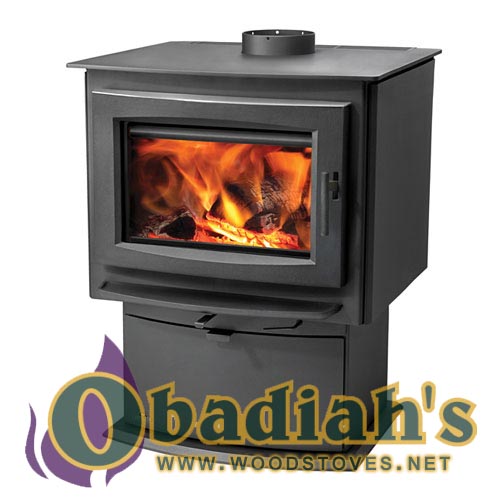 Click HERE for prices and to place an order.
Napoleon S Series Door Removal and Installation
Napoleon S Series Door Handle Installation
Napoleon S Series Latch Block Housing Adjustment
Napoleon S Series Door Trim Installation
Napoleon S Series Optional Blower Installation
Napoleon S1 Brick & Baffle Installation
Napoleon S Series Ash Drawer Adjustment
Napoleon S1 & S4 Air Manifold Replacement
Boss of the Swamp: Woodstove & Chimney Maintenance (Part 1)
Boss of the Swamp: Woodstove & Chimney Maintenance (Part 2)