Monday, May 29, 2023
Majestic Echelon 48" Linear Contemporary See-Thru Direct Vent Gas Fireplace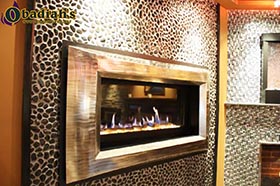 Majestic has mastered the combination of the Echelon's contemporary, wide-open style with the dynamic look of a see-through Direct Vent Gas fireplace, creating the ultimate in luxury design. Able to be installed between two interior rooms or on an exterior wall, the Echelon See-Thru is the only linear gas fireplace on the market to offer such a versatile installation feature.
Description
Specifications
Photos (4)
Pricing
Add Review
Install Almost Anywhere
Spacious viewing area, compact design - Echelon fireplaces offer an incredibly wide viewing area with a surprisingly compact design, so they can be installed in almost any space.
See-Thru Design
Enjoy the fire from two locations - This See-Thru model can be installed between two interior rooms or between an interior and exterior room, making it the only linear fireplace on the market today to offer this dynamic design feature.
Total Signature Command Control
Fire control at your fingertips - This exclusive system gives you a full-featured command center for your fireplace. The included touchscreen remote offers even more flexibility.
Up to 34,000 BTUs
Warmth and comfort - This fireplace delivers a range of BTUs from 27,500 to 34,000, so you'll stay nice and warm while efficiently heating the room to help lower heating costs.
Stylish Interior Options
Contemporary design, inside and out - Contemporary bronze glass beads and a natural stone kit come standard for a sleek and modern look.
Studio Stone Surround Available
Eye-catching style - As strong as concrete, but half the weight, this optional surround delivers long-lasting durability in an easy-to-install package. Plus, it can be painted or polished to a glossy finish for a truly artistic custom look.
Features
Highly featured see-thru contemporary unit with compact design for ease of installation
Max BTU: 34,000 • Contemporary bronze glass and natural stone kit included
Ceramic glass door with quick latch sytem for easy access
Contemporary glass illumination light system
Multiple contemporary glass color choices available
Standard porcelain black panels
Natural gas and propane gas field convertible
Top venting only with 5" x 8" direct vent pipe (requires 12" rise before 90º elbow for horizontal runs)
FE (fireplace efficiency as per CSA P4) listed
Optional outdoor facing kit for installation on outside wall
18" flex line with On/Off shut-off valve included
CSA design certified
Signature Command (TSC) Control Features
A/C control with battery back-up
Electronic ignition
Cold climate pilot optional setting
Hi/lo 3 step flame adjustment
Accent light with three step dimming
Touch button command center
Full function TSFSC hand held touch screen remote control included
Comes standard with SCSACM A/C module
Options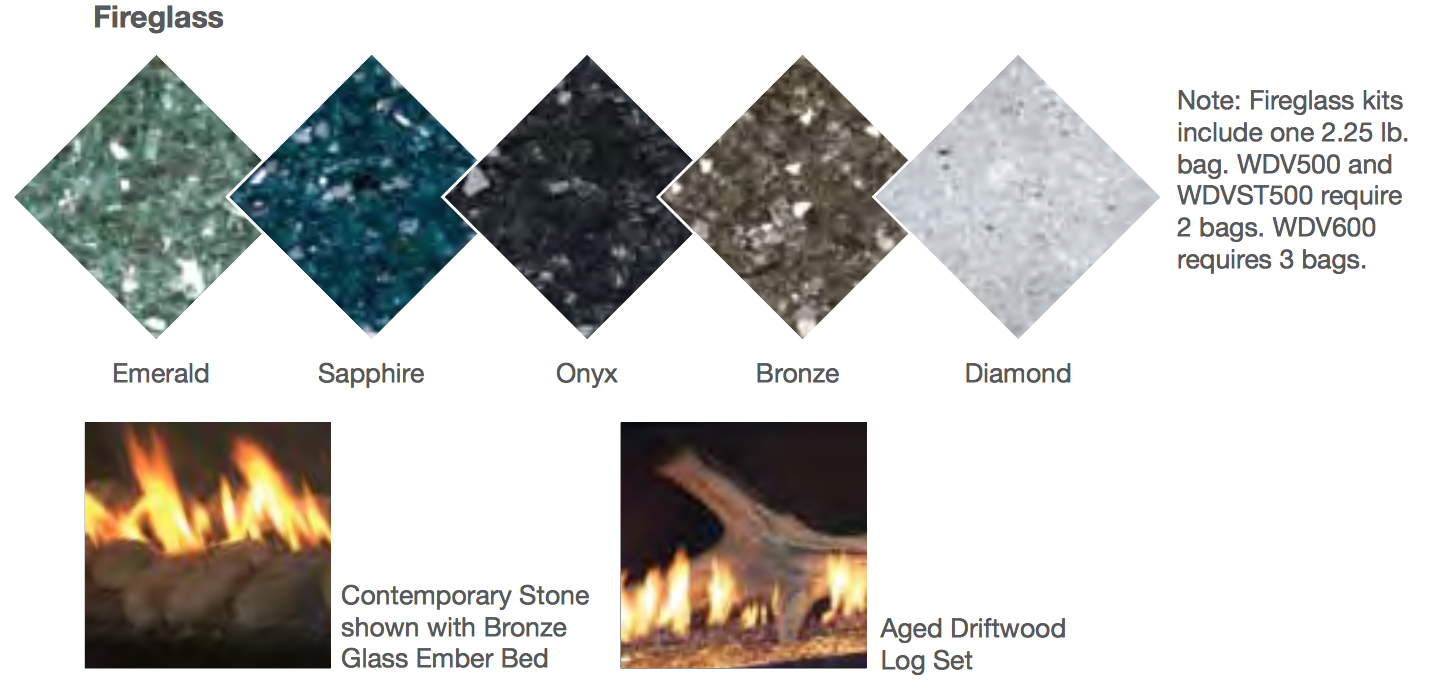 Resources:
Specifications: Majestic Echelon See-Thru
Model Number
WDVST500PTSC
WDVST500NTSC
Heating Capacity
Up to 1300
Up to 1330
Max BTU/H (Natural Gas)
N/A
34,000
Max BTU/H (LP)
34,000
N/A
Cost to Operate
$0.92
$0.36
Fuel Type
Liquid Propane
Natural Gas
Size
42
42
Viewing Style
See-Thru
See-Thru
Dimensions
51-1/4 (W) 38-3/8 (H) 17-3/8 (D)
51-1/4 (W) 38-3/8 (H) 17-3/8 (D)
Framing Dimensions
51-3/4 (W) 38-1/2 (H) 17-3/8 (D)
51-3/4 (W) 38-1/2 (H) 51-3/4 (W) 38-1/2 (H) 17-3/8 (D)
Ignition System
SCS
SCS
Termination
Top
Top
Certifications
CSA Design
CSA Design
Fire Viewing Area
36-1/8" x 13-3/4"
36-1/8" x 13-3/4"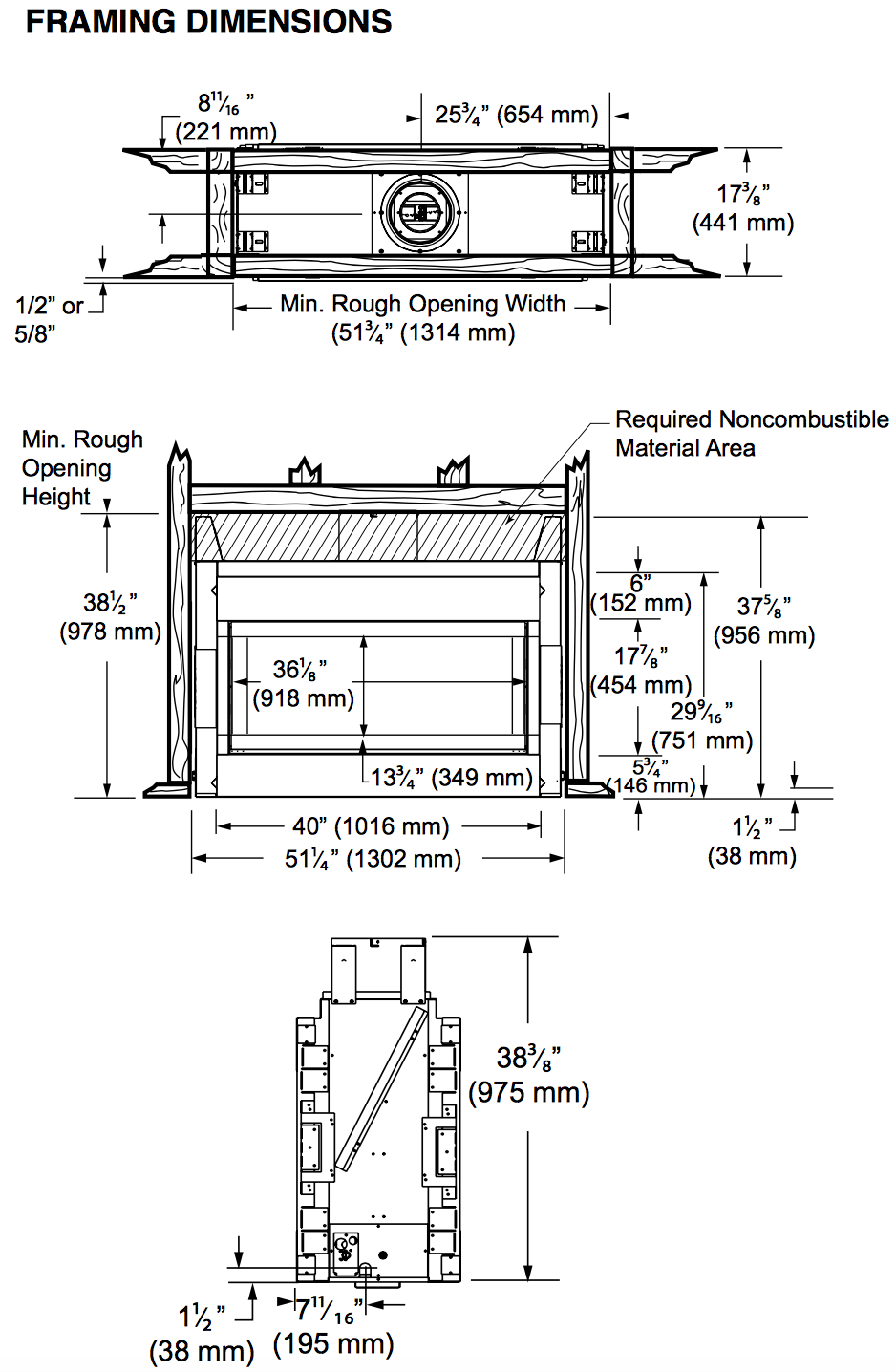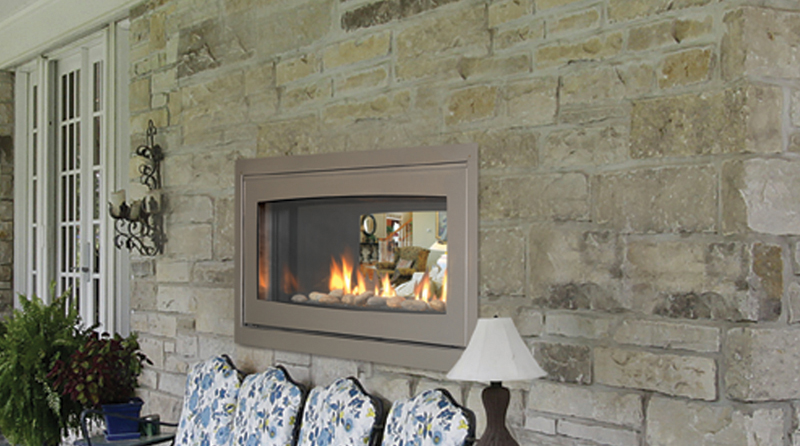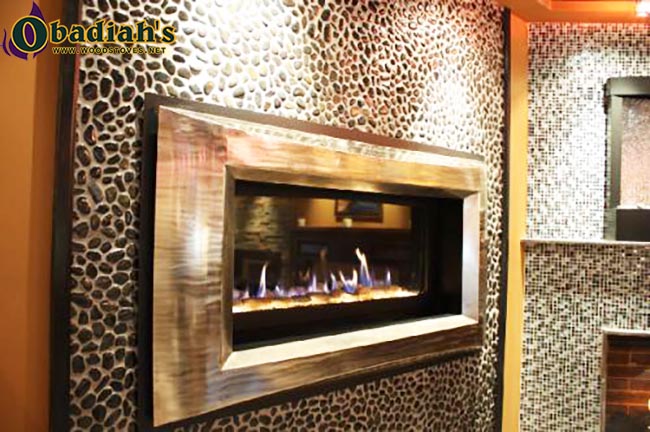 Please call or email for information regarding Majestic products. Please specify the model you are interested in and your zip code.