Wednesday, September 27, 2023
La Nordica Rosa XXL Wood Cookstove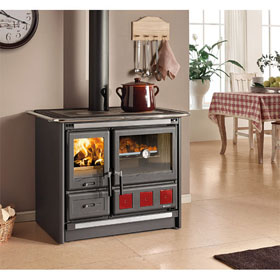 The La Nordica Rosa XXL is the extra large version of the traditional Italian Rosa Cookstove. Equipped with a larger firebox, this wood cooker is designed for those who need a wood cookstove that also heats. La Nordica has a reputation for designing some of the most stylish European cookers around. The Rosa XXL keeps this tradition with a unique design that is simple but functional. Slightly larger than her sister, the Rosa Cookstove, the Rosa XXL meets the demands of a larger family.
Check out the tabs below for useful information, installation manual, photos, and more!
Description
Specifications
Photos (12)
Pricing
Extended Info
Videos (3)
Reviews (1)
Add Review
The most noticeable feature of the Rosa XXL if the superb fit and finish. Obadiah's has the pleasure of presenting the Italian craftsmanship that is unique in a world of wood cookstoves, that have traditionally focused on function versus form, focusing on looks as well as functionality. Although the Rosa XXL is slightly more functional in looks compared to some of the other La Nordica Cookstoves, like the America (which is even larger), this wood-fired cookstove is still a class act. The cast-iron cooktop has not only one, but TWO unique La Nordica multi-ring hotplates that allow the use of various size cooking pans. With the larger firebox, you will experience more BTU's, longer burn times, and the use of larger pieces of wood. Made of a combination of materials such as cast iron, stainless steel, sheet metal, and enameled steel, each part is well thought out and installed specifically to meet the requirements of a long life span and many years of comfort through food and warmth.
Features:
External-facing Porcelain Steel
Cast-iron Doors
Double Ceramic Viewing Glass
Integrated Oven Thermometer
Removable Hob Rings
Large Baking Oven
Double Air Control
Flue Collar comes with it
Storage drawer underneath oven door
Obadiah's inventory is UL Safety Tested to UL and ULC (USA and Canadian) standards

Resources:
Specifications
La Nordica Rosa XXL Wood Cookstove
Fuel
Wood
Unit Dimensions
42.28" x 33.9" H x 26.3" D
Firebox Opening
8.9"W x 8.3"H
Firebox Dimensions
11.7" W x 12" H x 18.1" D
Oven Dimensions
17.2" W x 16.5" H x 17" D
Weight
445 lb
Efficiency
85%
Flue
5.9" (150 mm)
Heat Output
Up to 29,000 BTU/h
Outside Air Connection
Yes
Minimum Clearances to Combustibles
Sidewall
10" (254mm)
Backwall
15" (381mm)
Corner
15" (381mm)
Flue to Backwall
16.5" (419mm)
Flue to Sidewall
16.5" (419mm)
Hearth Pad Requirements
Beyond the Unit Front
16" (406mm)
Beyond Each Side of the Unit
8" (203mm)
Beyond Each Side of the Chimney Connector
2" (51mm)


Installation & Operation Support
Obadiah's is a Montana-based company, in the Rocky Mountains near Glacier National Park, we understand cold, we depend on our product and our knowledge is backed by 50+ years of experience. We provide technical support and knowledge to assist your builder or contractor with understanding and installing your new unit and we deliver internationally directly to your house.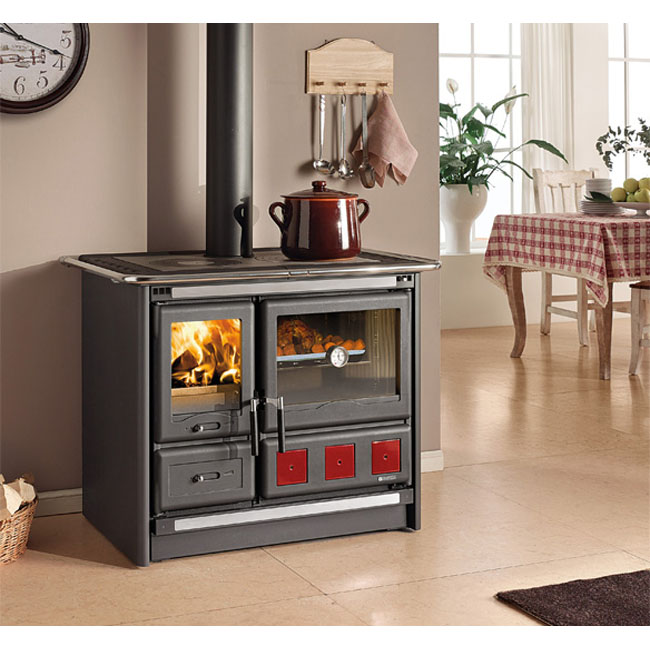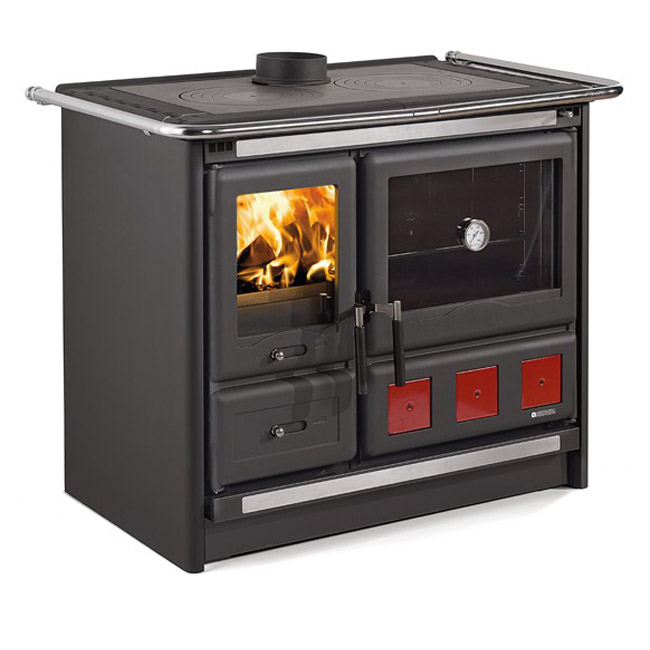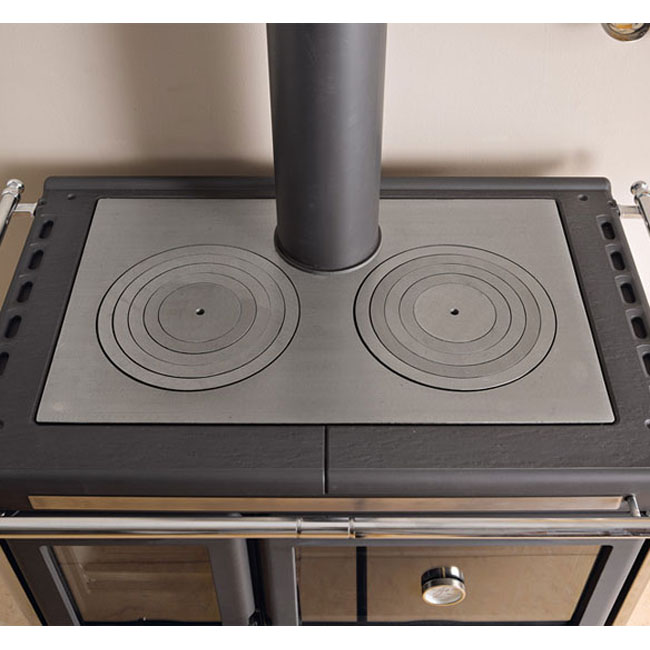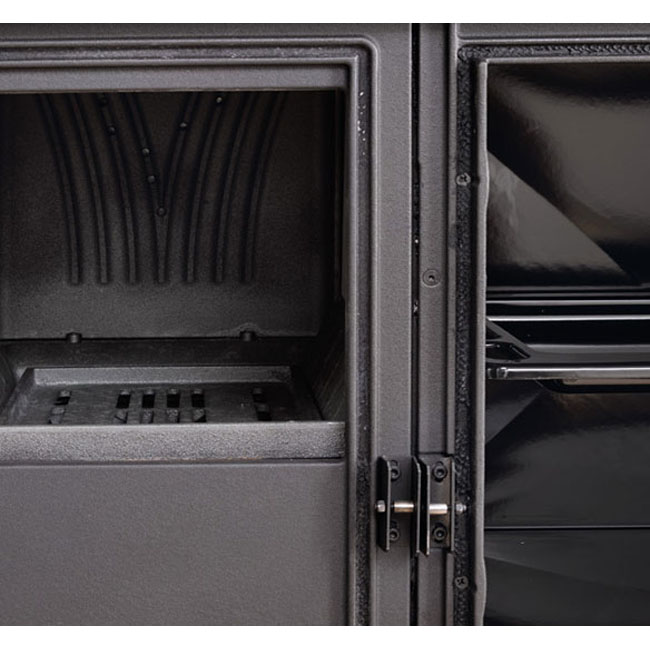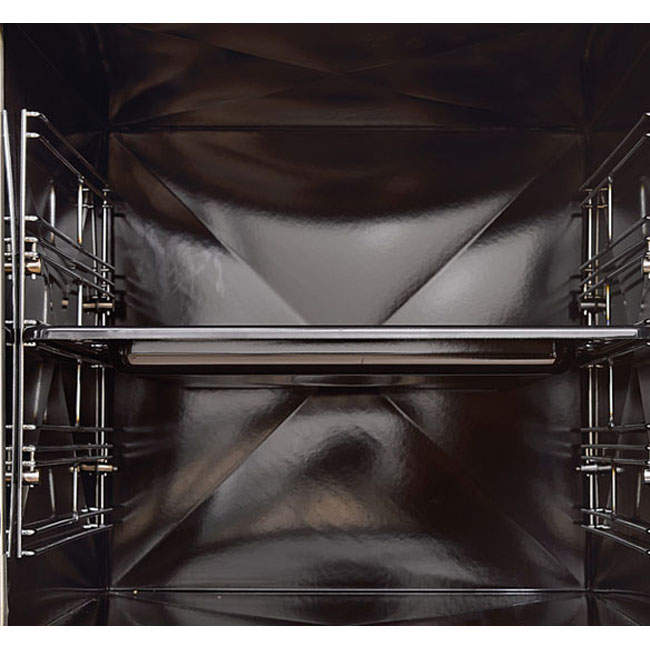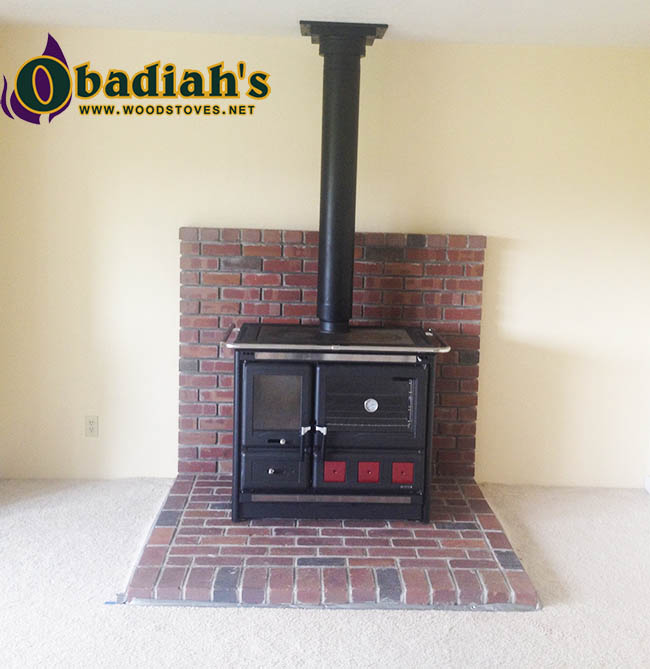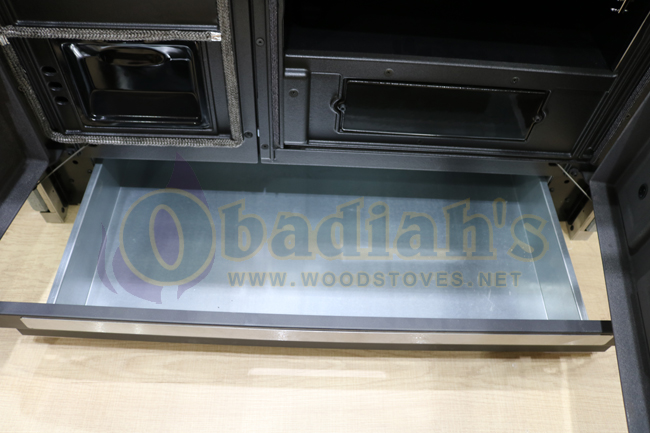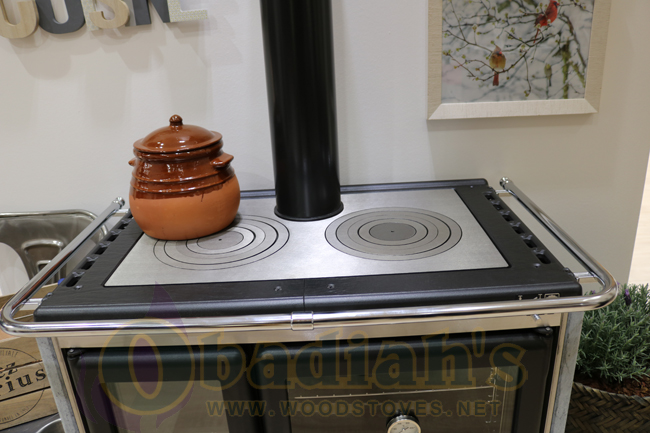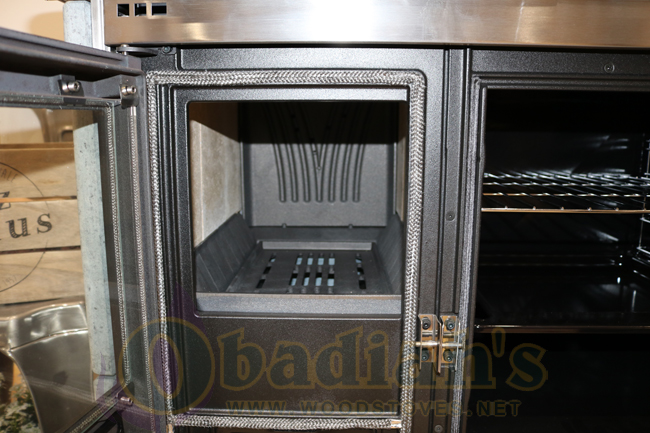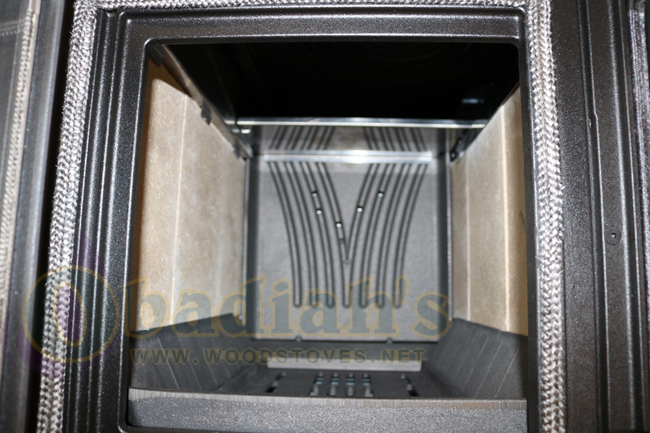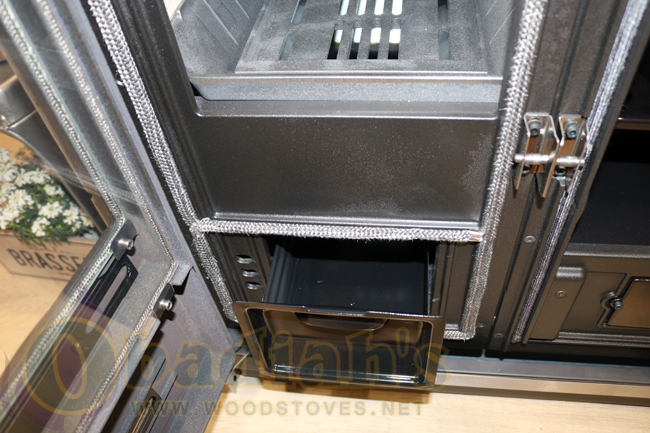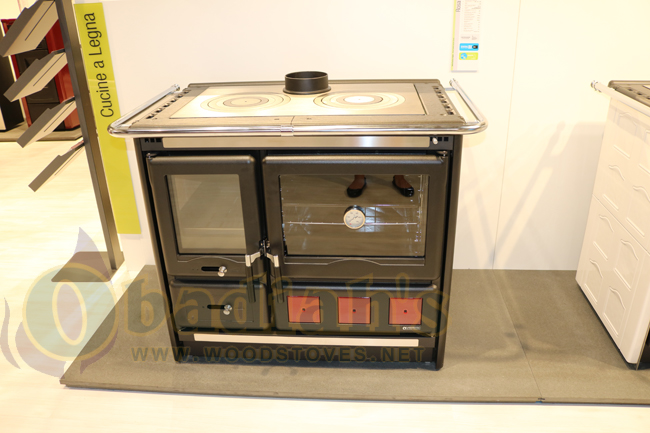 ** Residential, curbside delivery via freight truck with a lift gate is included for shipping in the Continental U.S.A. (some exceptions may apply). Please inquire with our sales staff if you have specific shipping needs such as international, freight terminal and/or business deliveries or if you need a smaller truck size. Click here to see Obadiah's Shipping Terms.
Please call or email us today to order! One of our sales consultants will help you on your way to great, home wood-fired cooking!
Obadiah's offer's a 20% discount and free shipping on most complete chimney systems. Email our chimney specialists for an exact quote.
Be sure to check out our newly improved Cookstove Community website cookstoves.net; the best place online to connect with other cookstove users over stoves, self-sufficient living, alternative energy, and more! Take a look at our selection of videos, articles, and photos, and be sure to visit the forums to connect with like-minded folks from all over.
If you are planning to cook with a cookstove, you will need to understand some basic fire safety. Remember, extinguishing a grease or oil fire with water is not a good idea.
Stove Delivery and What To Look For
La Nordica Rosa XXL Wood Cook Stove Review
Rosa XXL Wood Cookstove
Rosa XXL Cookstove
November 16, 2016
Reviewer: Heather & Jeff Williams
Just wanted you to know, we are now using the wood stove we bought from you, the La Nordica Rosa XXL, and it is great! All that you said it would be!

It was easily installed, using the parts you sent, and burns well, heats our home perfectly, and cooks our food better even than I expected. My poor old electric stove is feeling neglected! A wonderful stove!

Thanks!
Heather Williams