Wednesday, September 27, 2023
La Nordica Rosa Reverse Sinistra Wood Cook Stove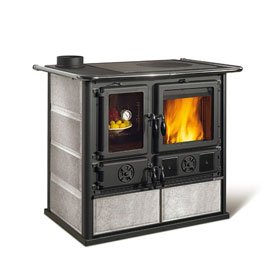 The La Nordica Rosa Sinistra Reverse is a high quality cast iron cook stove with a panoramic enameled oven and post-combustion system available in three colors. It also has a handy damper control that allows for quick shut down of the oven for when the stove is heated or during summer cooking. This beautiful Italian stove comes with a warming-pan storage drawer beneath perfect for heating, drying, or storing warm dishes or unused sheets and grates along with pullout storage for wood or accessories.
Description
Specifications
Photos (25)
Pricing
Extended Info
Videos (8)
Add Review
Note: The La Nordica Rosa Reverse Sinistra is the same stove as the Rosa Reverse, however, it has a left-hand flue. When the flue is moved to the left hand, this also moves the oven to the left, while the firebox will be on the right-hand side of the stove. Please note: the regular Rosa Reverse with Right Hand Flue is NOT available in the soapstone finish.
With this eye-catching stove, you get dependability, reliability, and versatility. This Italian crafted stove from La Nordica is made with the highest quality in both appearance and functionality. The stove has glass doors on both the firebox and the oven to give you a warm glowing look that permeates the entire room and allows you to peak on your goodies as they bake. It is also set up for stovetop cooking to add versatility to it. The La Nordica Rosa Sinistra Reverse is perfect for either a modern or contemporary style to add to the ambiance of any house and contributes to the comfort of your home.
Features:
Cast Iron Cooktop
Panoramic Enamelled Oven
Post-Combustion System
Chromed Frame Around the Plate
Galvanized and Enamelled Steel
Integrated Oven Thermometer
Integrated Sliding Storage Space Beneath
Liberty Tiled or Soapstone Exterior
Integrated sliding storage space at the bottom.
Three color variations.
Flue Collar included
Obadiah's inventory is UL Safety Tested to UL and ULC (USA and Canadian) standards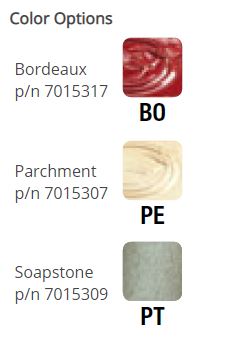 Resources:
Specifications
La Nordica Rosa Sinistra Reverse Cookstove
Overall Dimensions
40.5"W x 33.5"H x 25.6"D
Firebox Size
14.72" W x 11.4" H x 12.6" D
Firebox Opening
13.74"W x 9.25"H
Oven Size
9.6" W x 11.8" H x 15.1" D
Oven Rack Dimensions
40.6"W x 33.7"H x 25.6"D
Weight
403 lbs
Chimney Flue Diameter
6"
Minimum Chimney Height
13.1'
Chimney Diameter
7.9"
Fuel
Wood
Firebox Material
Cast Iron
Heat Output
Up to 28,000 BTU/h
Erriciency
86.5%
Hourly Consumption
5.07 lbs/hr
Outside Air Connection
Yes
Minimum Clearances to Combustibles
Sidewall
10" (254mm)
Backwall
15" (381mm)
Corner
15" (381mm)
Flue to Backwall
16.5" (419mm)
Flue to Sidewall
16.5" (419mm)
Hearth Pad Requirements
Non-Combustible Material - Brick, Ceramic Tile, Sheet Metal, Granite, etc...
Beyond the Front Unit
16"(406mm)
Beyond Each Side of the Unit
8" (203mm)
Beyond Each Side of the Chimney Connector
2" (51mm)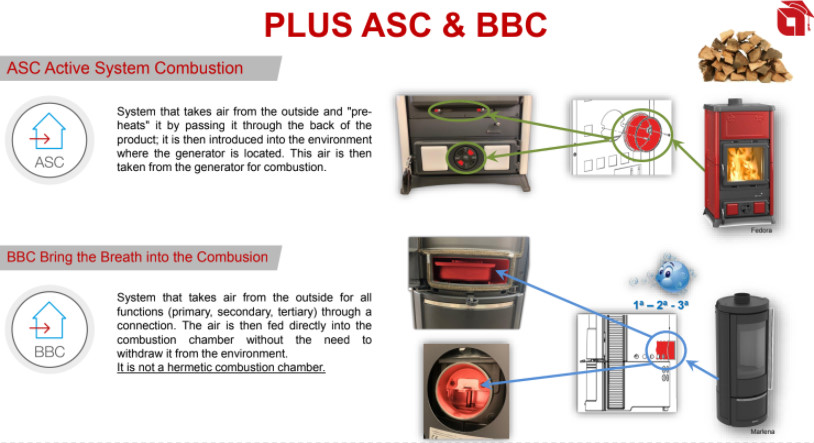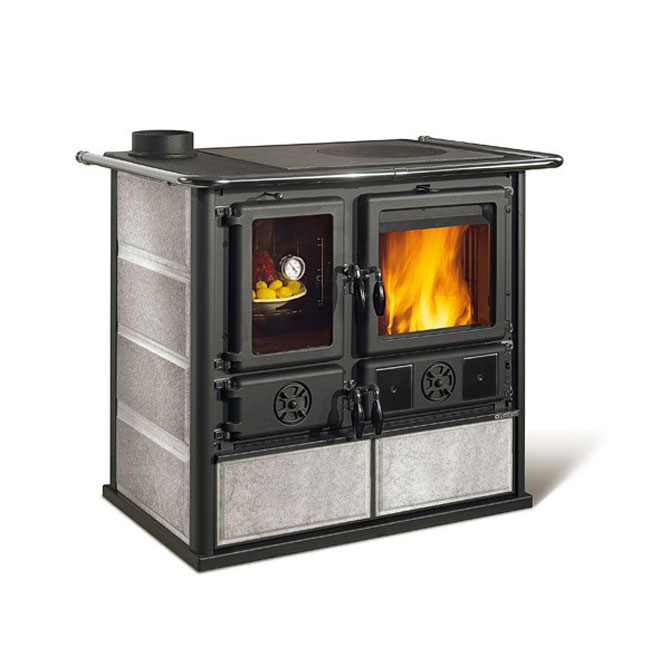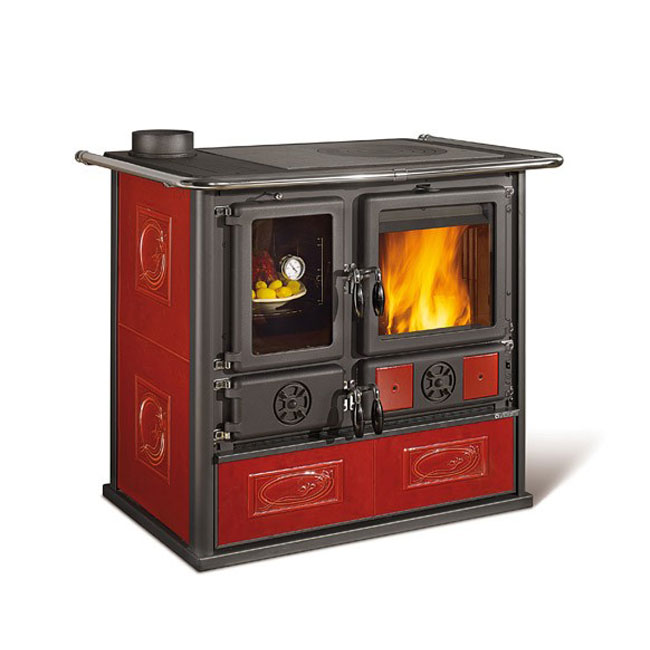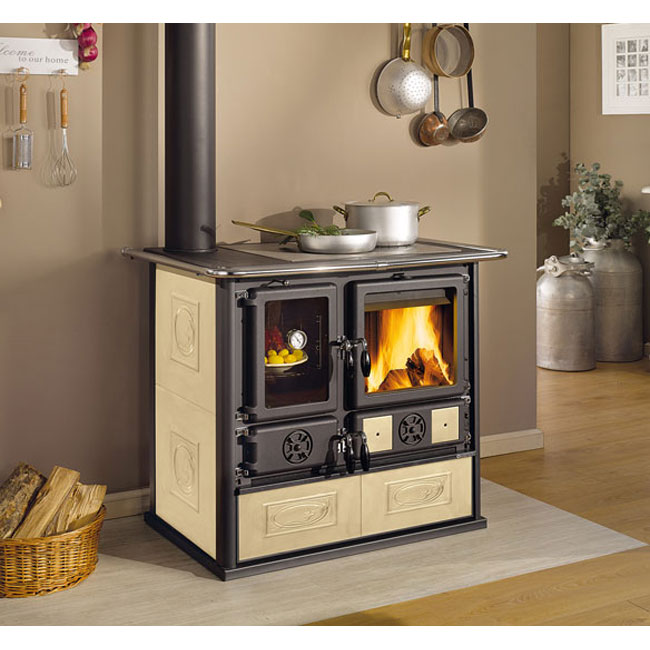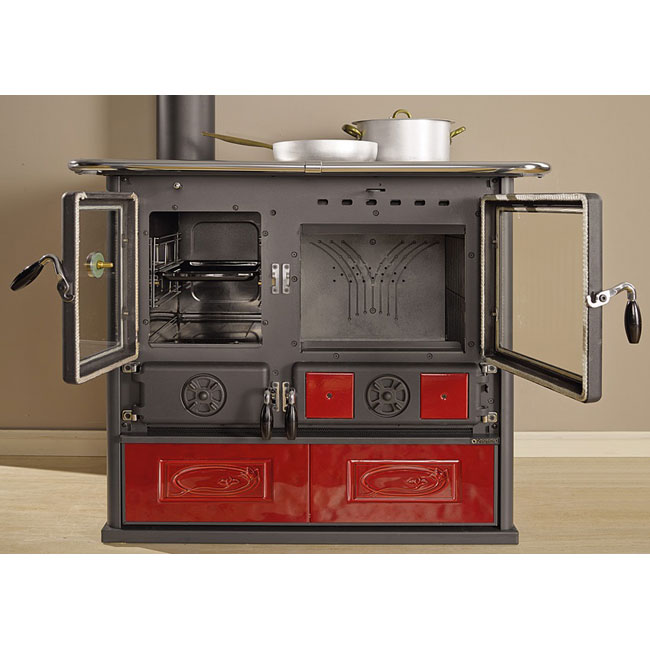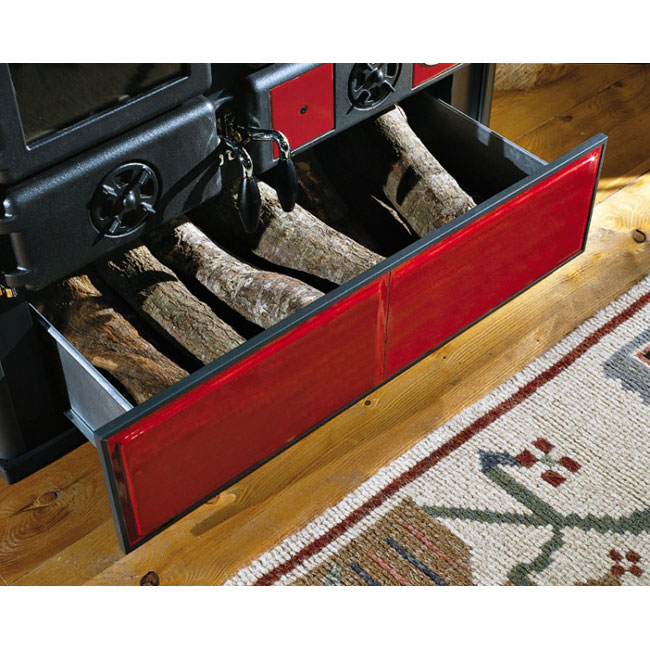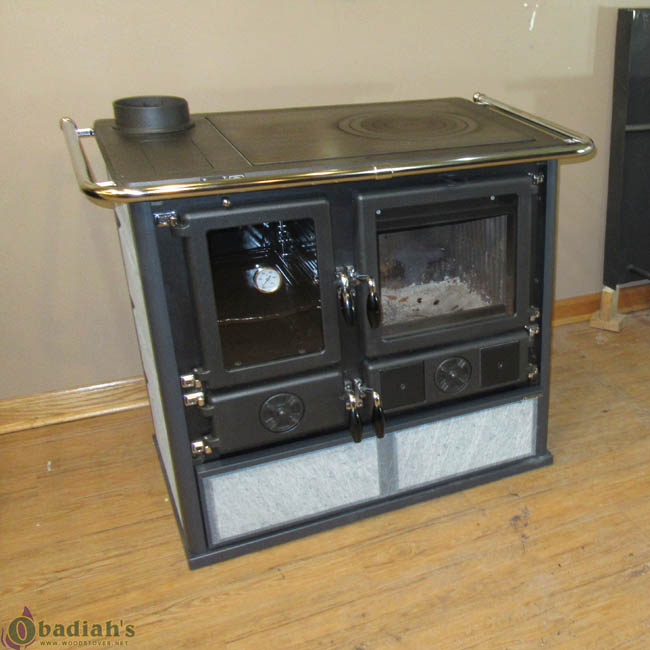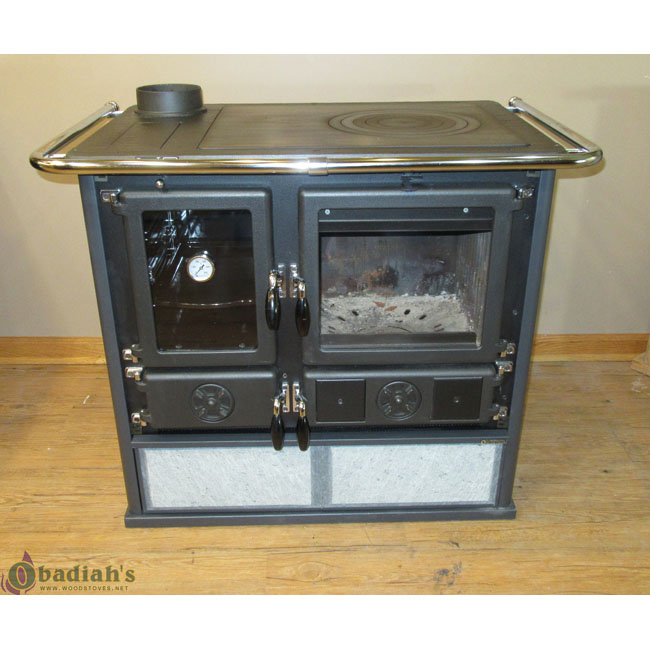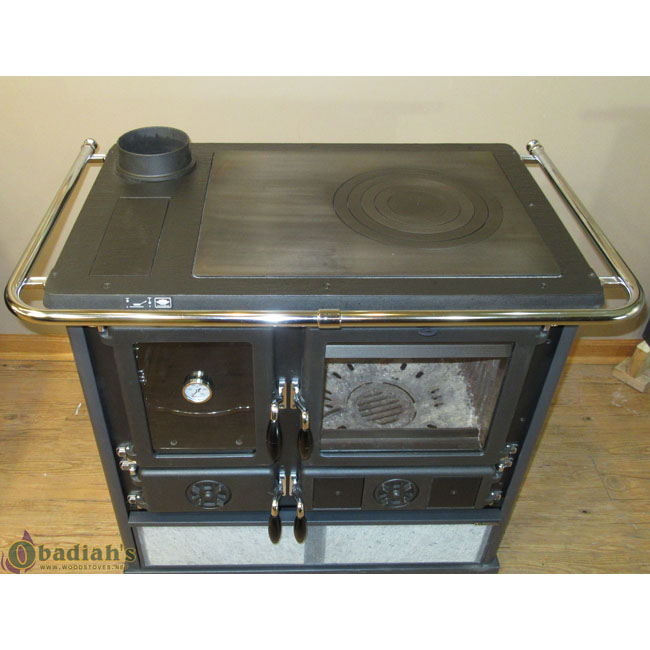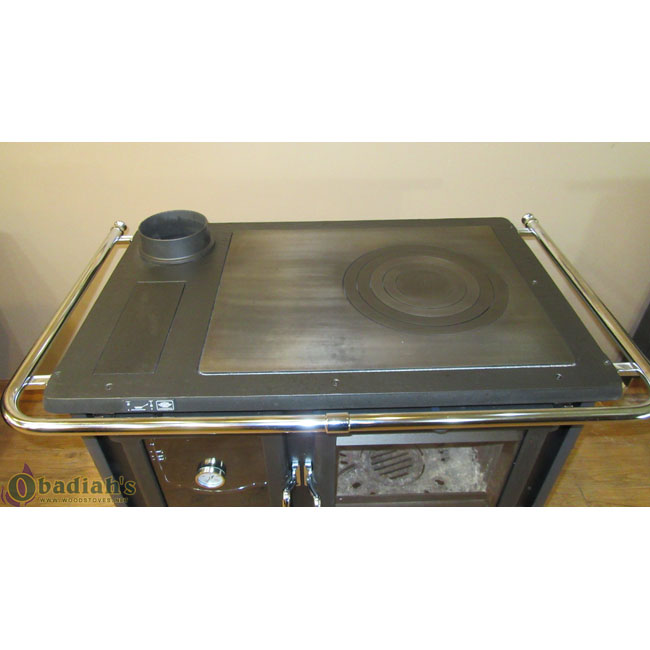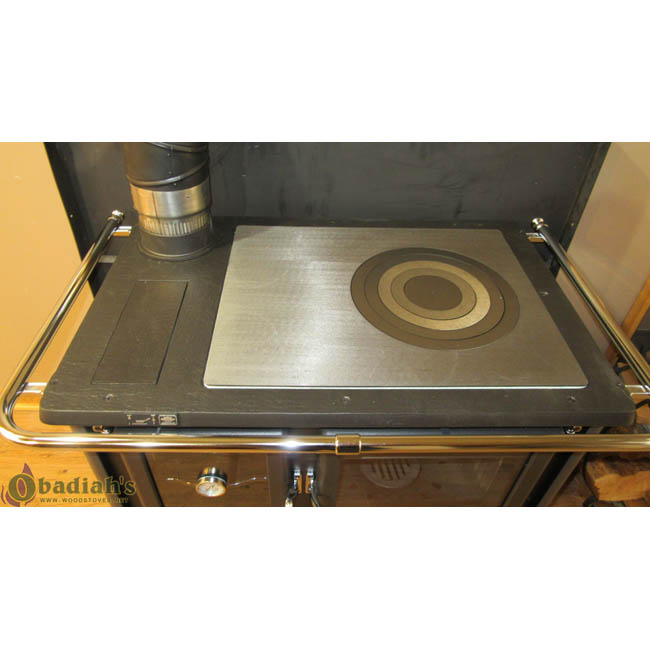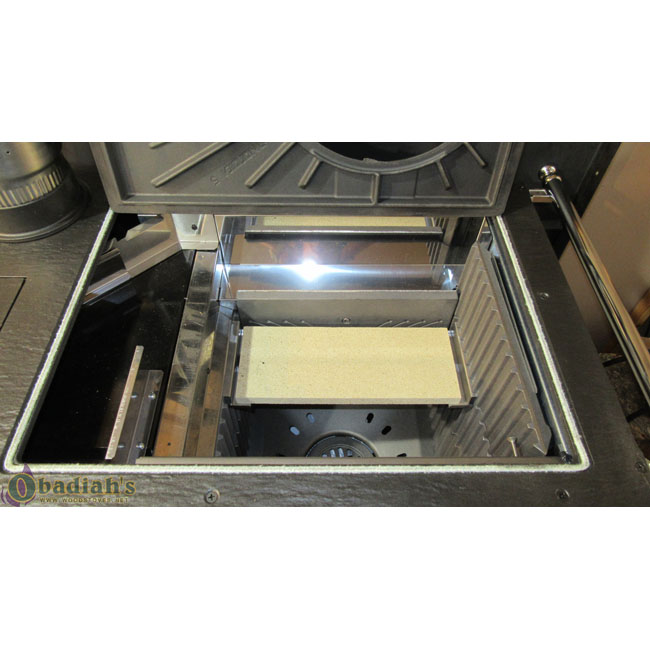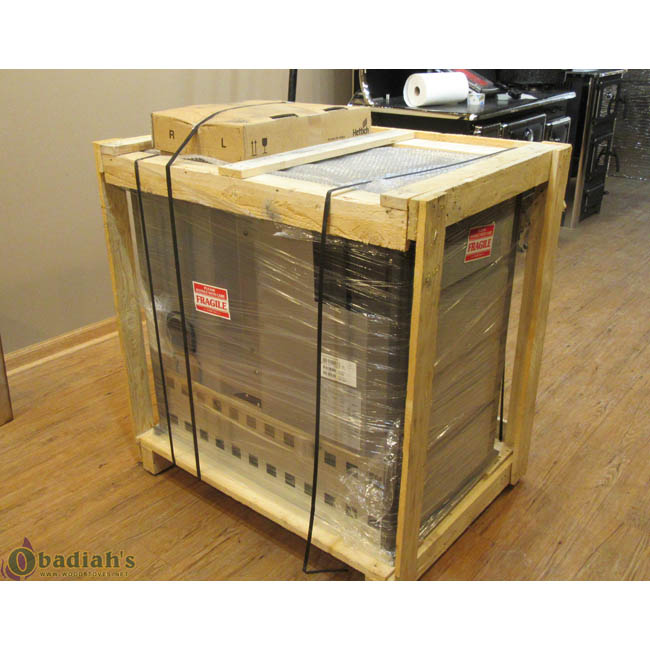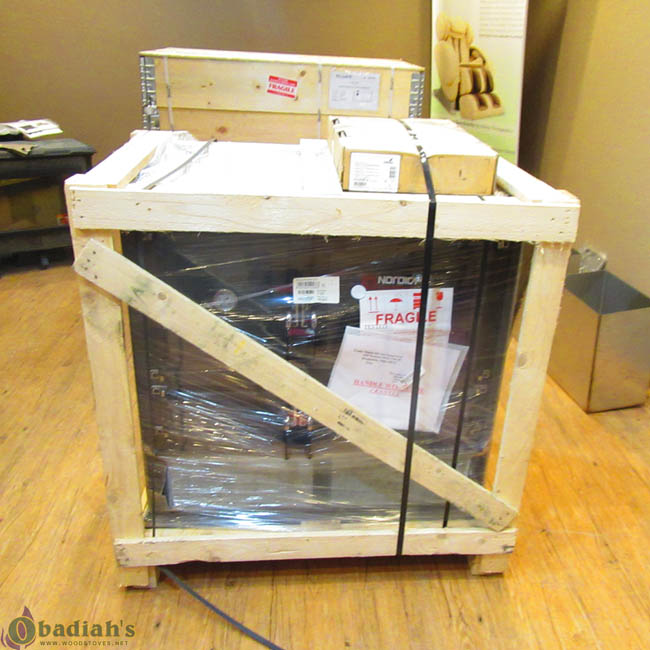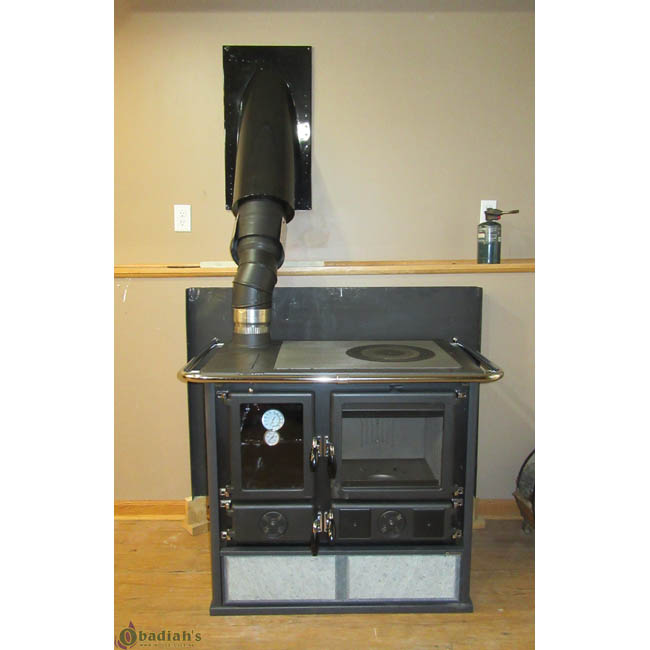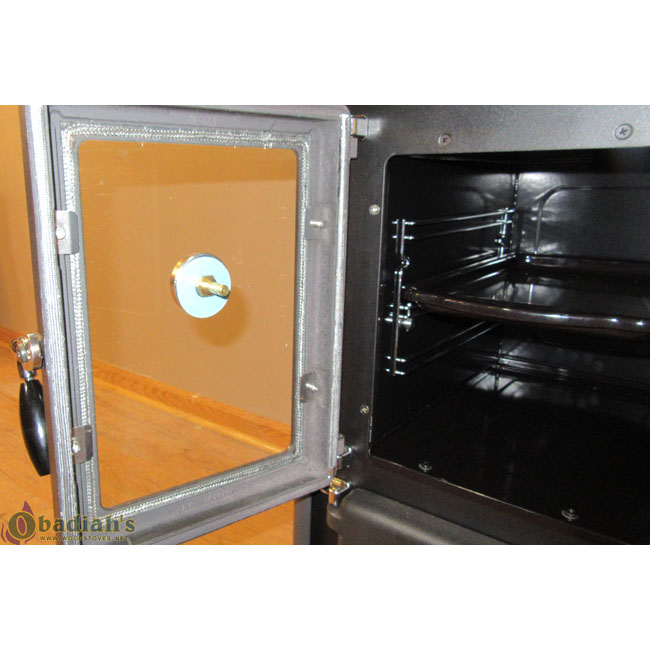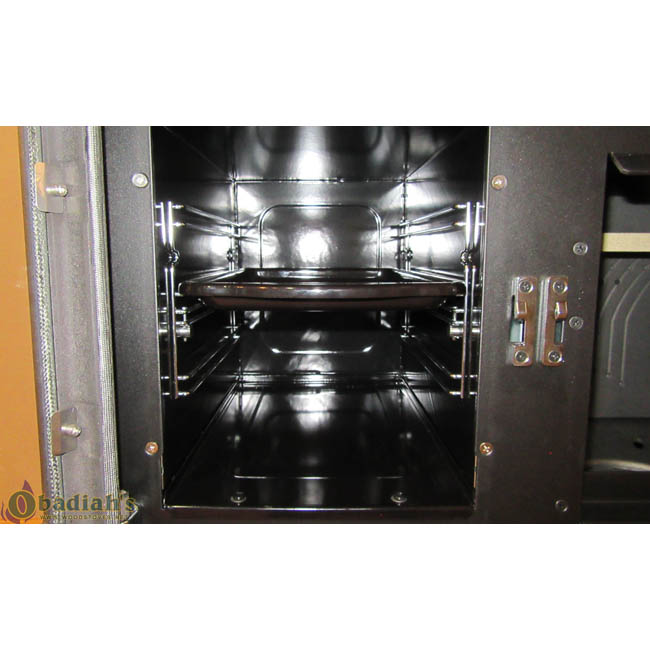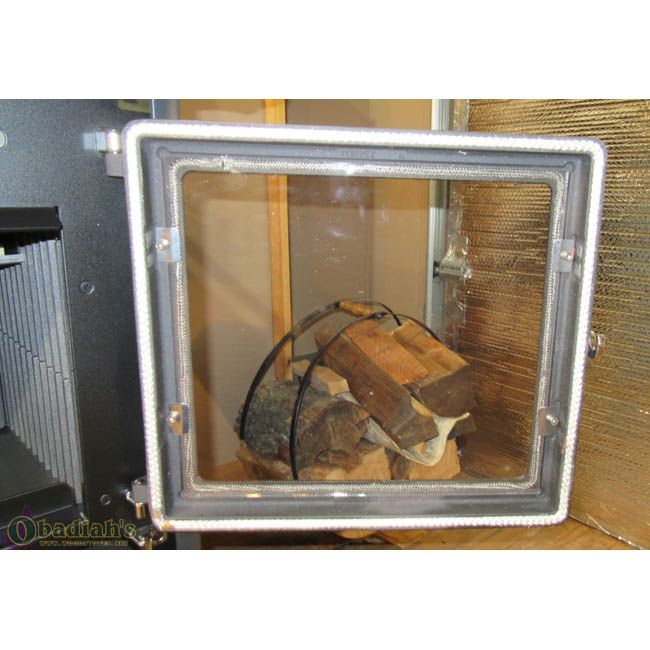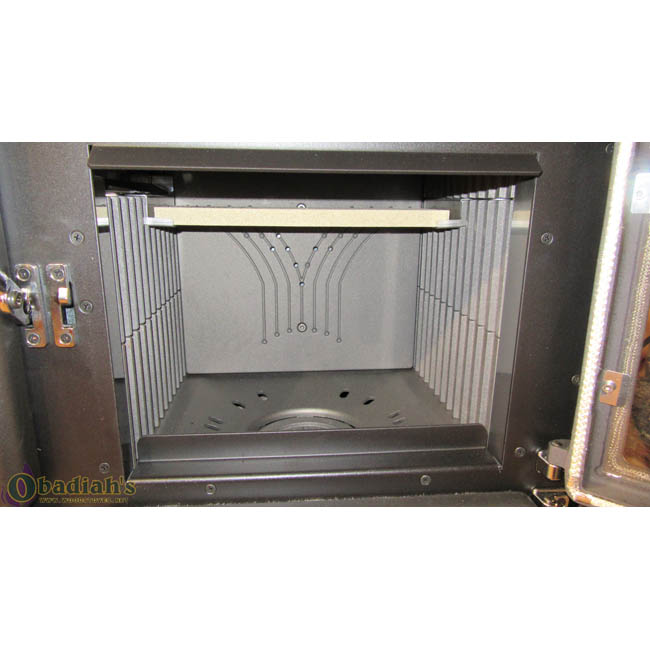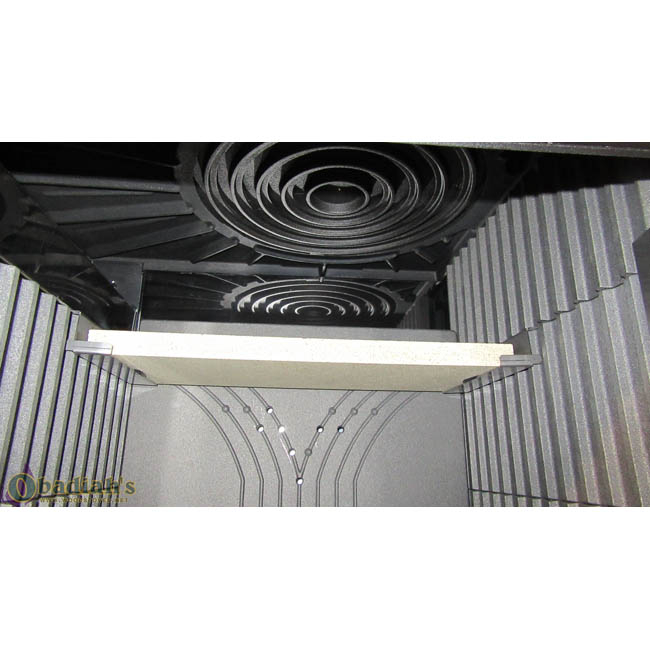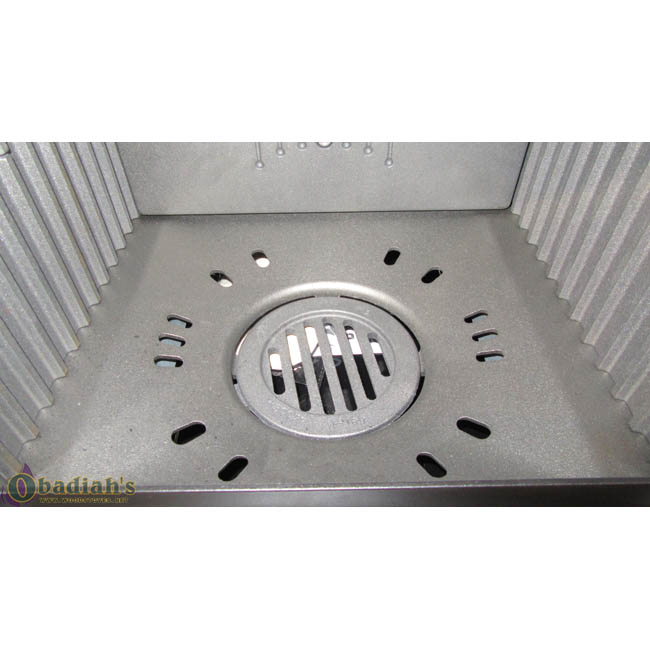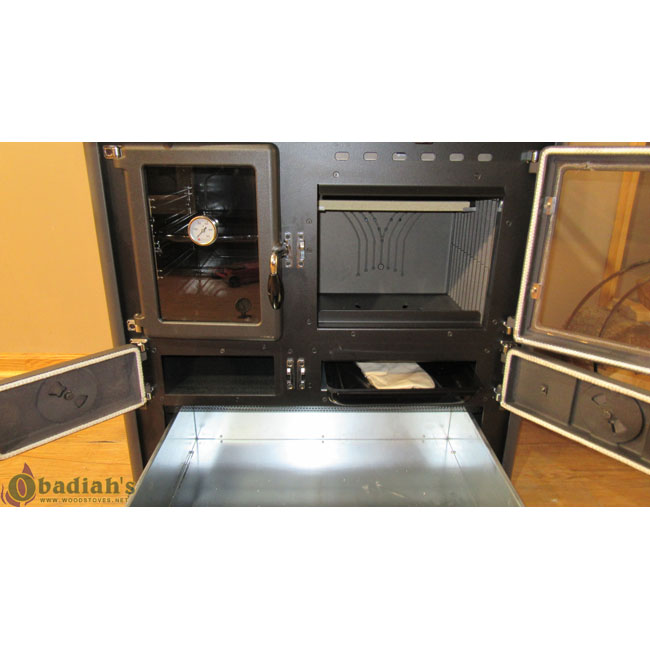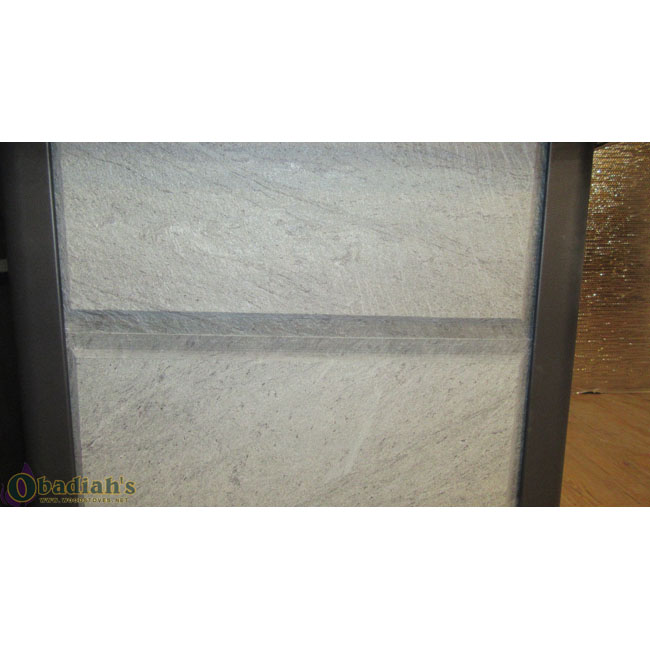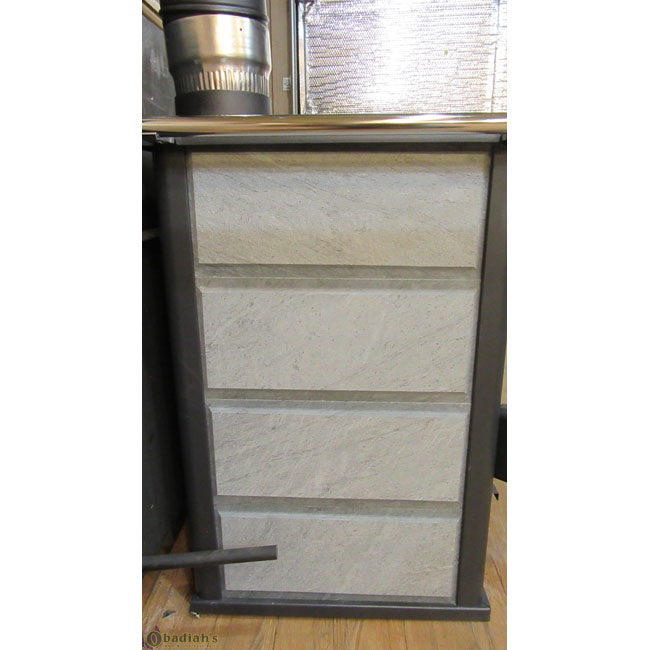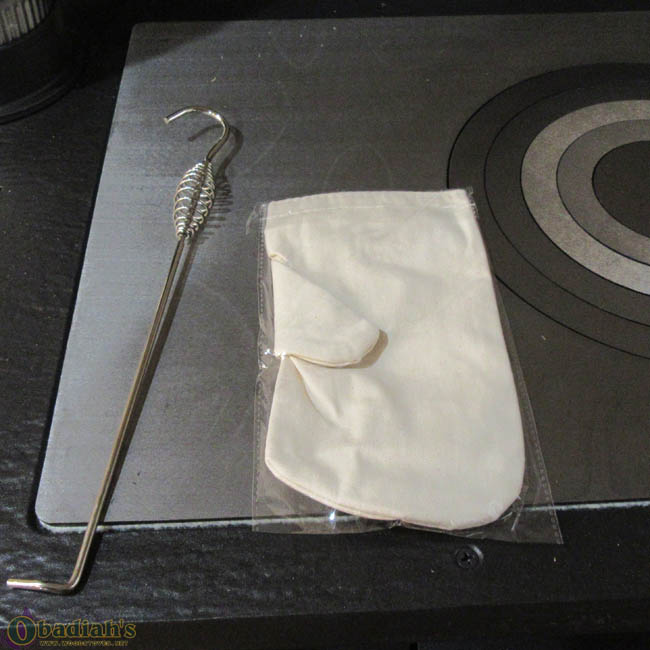 ** Residential, curbside delivery via freight truck with a lift gate is included for shipping in the Continental U.S.A. (some exceptions may apply). Please inquire with our sales staff if you have specific shipping needs such as international, freight terminal and/or business deliveries or if you need a smaller truck size. Click here to see Obadiah's Shipping Terms.
Please call or email us today to order! One of our sales consultants will help you on your way to great, home wood-fired cooking!
Obadiah's offer's a 20% discount and free shipping on most complete chimney systems. Email our chimney specialists for an exact quote.
Be sure to check out our newly improved Cookstove Community website cookstoves.net; the best place online to connect with other cookstove users over stoves, self-sufficient living, alternative energy, and more! Take a look at our selection of videos, articles, and photos, and be sure to visit the forums to connect with like-minded folks from all over.
If you are planning to cook with a cookstove, you will need to understand some basic fire safety. Remember, extinguishing a grease or oil fire with water is not a good idea.
La Nordica Rosa Reverse Wood Cook Stove Review
La Nordica Rosa Reverse Sinistra Cook Stove - Product Overview
La Nordica Rosa Reverse Sinistra Wood Cook Stove - Technical Overview
La Nordica Rosa Reverse Sinistra Wood Cook Stove - First Burn in the Stove
Rosa Reverse Wood Cookstove
La Nordica Rosa Reverse Sinistra Wood Cook Stove - Temperature Readings
La Nordica Rosa Sinistra Reverse Cookstove - Baking with the Oven
La Nordica Rosa Wood Cook Stove - Temperature Readings