Saturday, December 2, 2023
La Nordica Rosa Maiolica Cookstove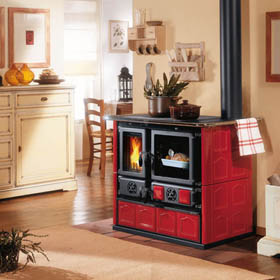 The Rosa Maiolica Model Wood Cookstove is a delight in regard to quality form and function, making for a happy chef and stove tender. Made in Italy by La Nordica, a well known designer and manufacturer of kitchen wood stoves, this model has a lot to offer - including top quality materials in a range of bold colors!
Check out the tabs below for useful information, photos, videos and more!
Description
Specifications
Photos (11)
Pricing
Extended Info
Videos (6)
Reviews (2)
Add Review
Europeans value quality cooking appliances that are designed to meet rigorous international standards in heat output criteria and emission parameters. The Rosa Maiolica and all La Nordica-Extraflame products are certified to the strictest standards to offer maximum efficiency and minimum consumption.
Features:
External facing in maiolica tiles
Panoramic Enameled oven
Firebox entirely in cast iron
Panoramic fire door with ceramic glass
Frame, plate, and rings in a cast-iron
Wood drawer
Adjustable primary air
Adjustable secondary air
Obadiah's inventory is UL Safety Tested to UL and ULC (USA and Canadian) standards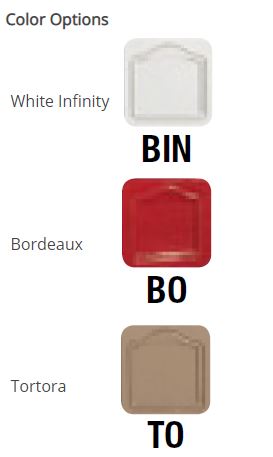 Resources:
La Nordica Rosa Maiolica Wood Cookstove
Overall Dimensions
40.6"W x 33.5"H x 25.3"D
Firebox opening size
8.8"W x 10.4"H
Firebox size
10.6" W x 12.6"H x 14.3"D
Oven size
13" x 11.8" x 16"
Weight
450 lb
Flue
5.9" (150 mm)
Adapter required for flue
RDI - 65.5
Firebox material
Cast Iron
Heating Capacity
Approximately 1200 sq. ft. in a well insulated home, or 700 feet in an averagely insulated home
Nominal thermal power
Up to 28,662 BTU/h
Efficiency
87.1%
Hourly wood consumption
5 lbs/h
Outside Air Connection
Yes
Clearances
Combustible Wall
Rear
15.75"
Side
12"
Front
40"
Minimum Clearance to Combustibles
Sidewall
10" (254mm)
Backwall
15" (381mm)
Corner
15" (381mm)
Flue to Backwall
16.5" (419mm)
Flue to Sidewall
16.5" (419mm)
Hearth Pad Requirements
Beyond the Unit Front
16" (406mm)
Beyond Each Side of the Unit
8" (203mm)
Beyond Each Side of the Chimney Connector
2" (51mm)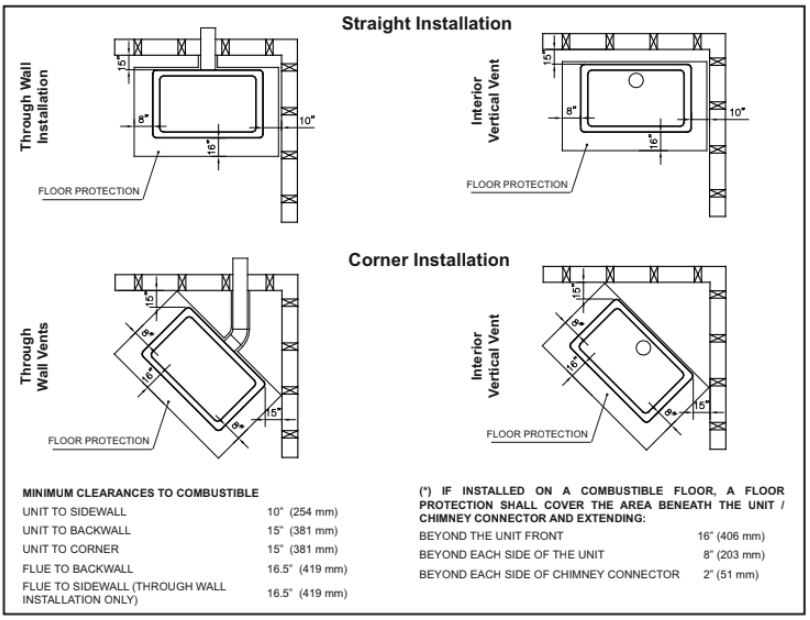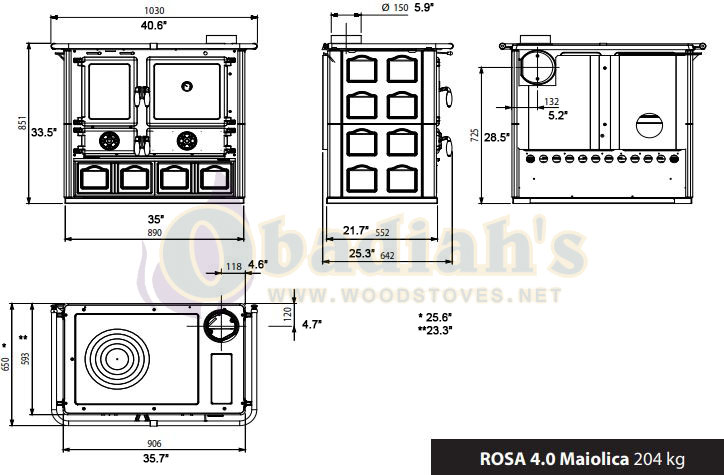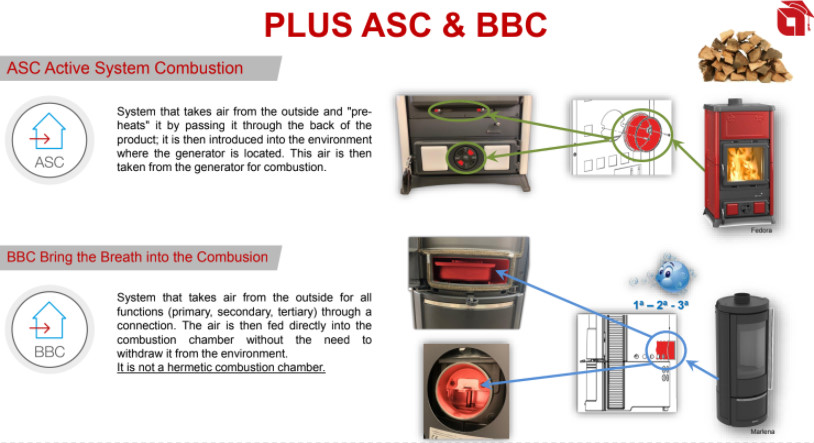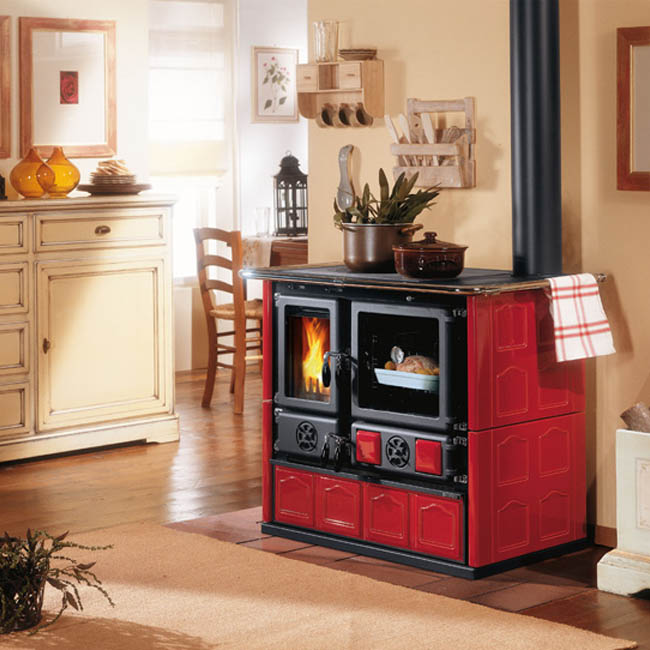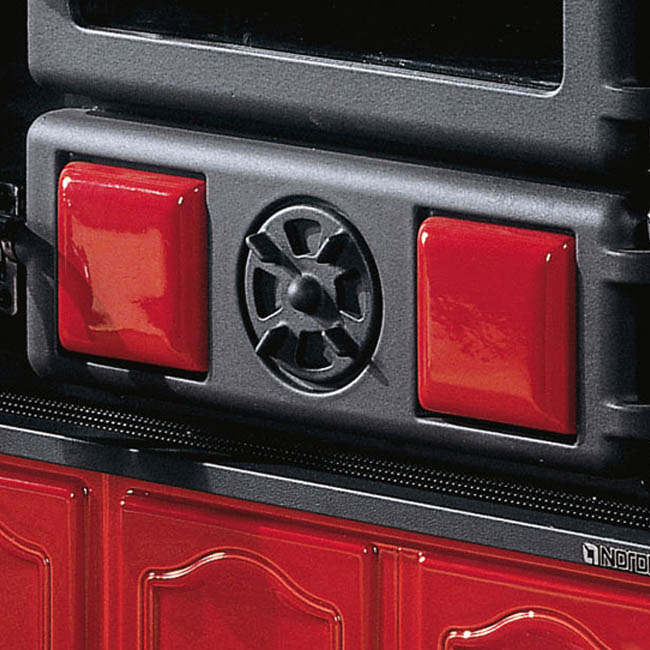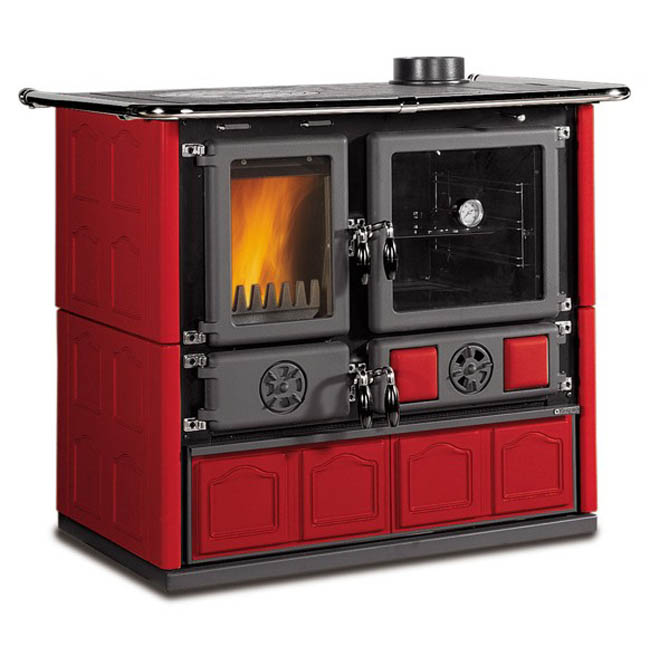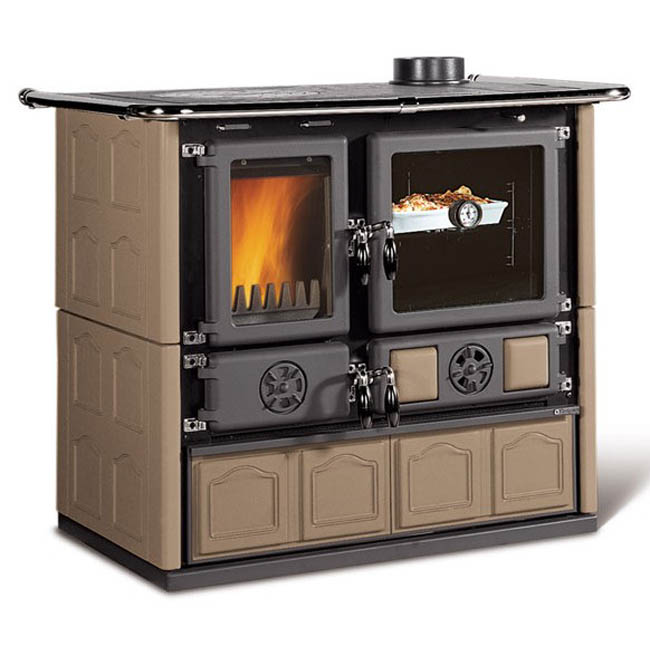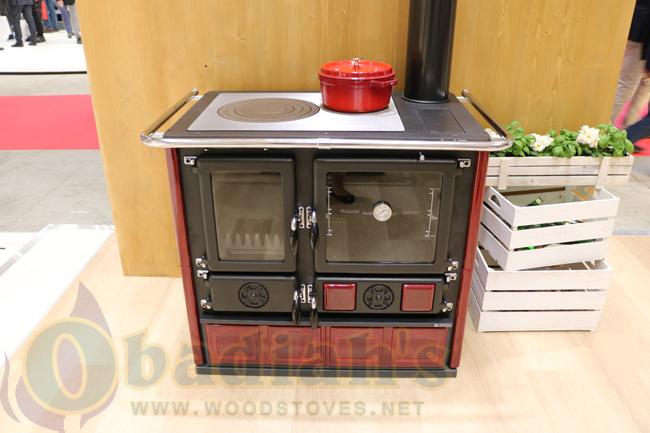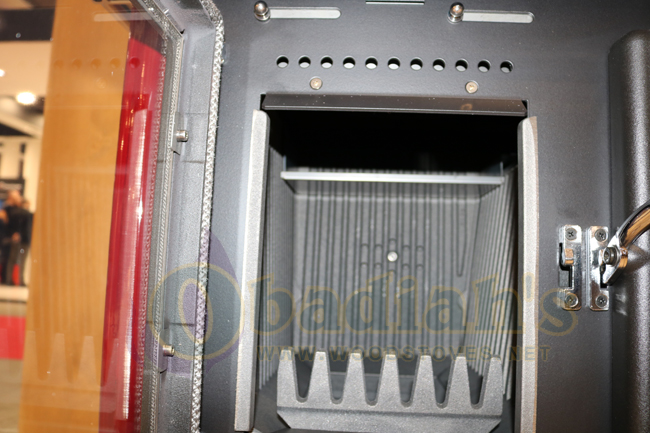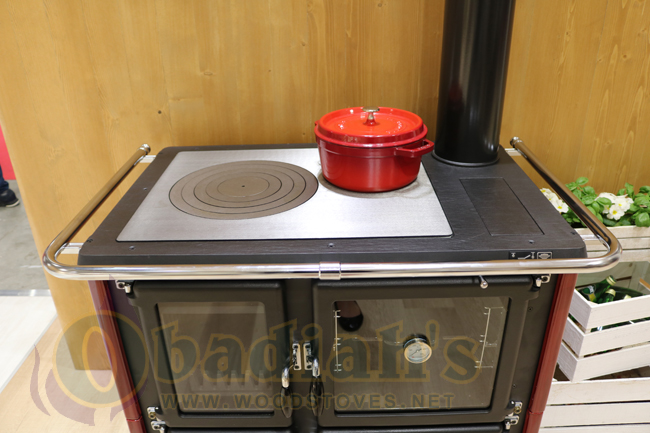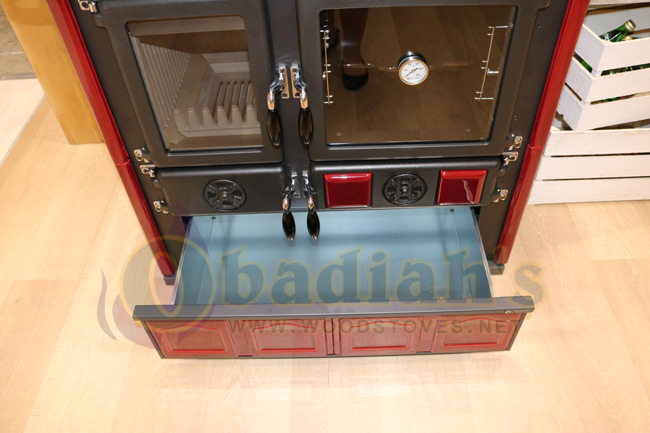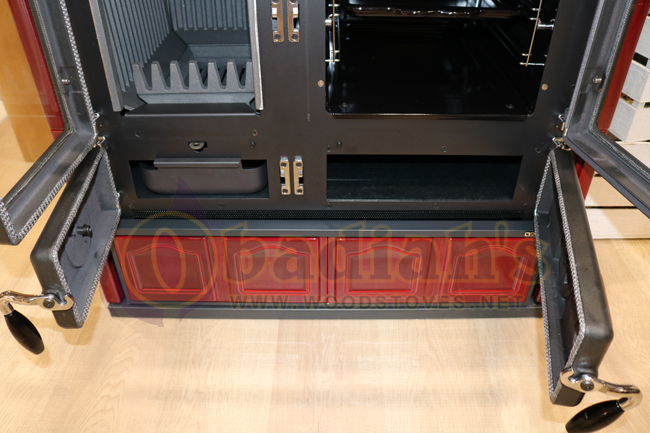 ** Residential, curbside delivery via freight truck with a lift gate is included for shipping in the Continental U.S.A. (some exceptions may apply). Please inquire with our sales staff if you have specific shipping needs such as international, freight terminal and/or business deliveries or if you need a smaller truck size. Click here to see Obadiah's Shipping Terms.
Please call or email us today to order! One of our sales consultants will help you on your way to great, home wood-fired cooking!
Obadiah's offer's a 20% discount and free shipping on most complete chimney systems. Email our chimney specialists for an exact quote.
CLICK HERE TO VISIT OUR NEWER WEBSITE WHERE YOU CAN FIND PRICING AND MORE INFORMATION
Be sure to check out our newly improved Cookstove Community website cookstoves.net; the best place online to connect with other cookstove users over stoves, self-sufficient living, alternative energy, and more! Take a look at our selection of videos, articles, and photos, and be sure to visit the forums to connect with like-minded folks from all over.
If you are planning to cook with a cookstove, you will need to understand some basic fire safety. Remember, extinguishing a grease or oil fire with water is not a good idea.
La Nordica Rosa - The Firebox & First Burn
La Nordica Rosa - Review
Cookstove Comparison - Wittus de Manincor Domino Maxi 8 vs La Nordica Rosa Maiolica
Stove Delivery and What To Look For
Rosa Maiolica Wood Cookstove
La Nordica Rosa Wood Cook Stove - Temperature Readings
Wonderfull Stove
September 27, 2021
Reviewer: David Heberer
Installed my Rosa and it is Beautiful! It works as grand as it looks too.
It uses very little wood compared to my 1932 cookstove and the oven really holds the heat steady. The people here were really nice to work with.
Very professional and friendly. They made it easy to order and set up the shipping
Very pleased with the whole experience
LOVE HER!!
May 22, 2018
Reviewer: Joan Maxwell
I got my cookstove in late February this year. Delivery was on time and Obediahs was very helpful with all of my questions before and after the sale.
I love the way it cooks, and the heat it puts out is enough to warm my 1200 sf house all the way to the back bedrooms. The heat is a soft heat, not like so many wood stoves that blast you out of the room. I have baked breads, cakes, and meals in the oven. So far, everything has come out quite nicely. There is a learning curve, as with anything, but I look at it every day and it gives me that warm fuzzy feeling just knowing I can have heat and cook food any time. BTW, her name is Fiametta...which is Italian for 'Little Flame'. Fia for short.
great experience
October 29, 2015
Reviewer: Sharon Cassidy
Ordered this cookstove. was on backorder, they told me it would be shipped on or about ct. 15th. It was. They gave me explicit instruction on the shipping and receiving. The stove arrived on Oct 19th in great condition. It is a beautiful stove.
Thank you
Beauty and function!
January 10, 2015
Reviewer: Margie Paskert
This stove is more beautiful than it looks in pictures, and cooks and bakes like a dream! The true color is more maroon-brown-red, not fire engine red. We use this stove to heat our 1500 sq. ft. house, too. It does hold a fire all night and has coals in the morning. The oven box is on the small side, but it bakes perfectly. I rotate whatever I am cooking once, and it cooks evenly. I highly recommend this stove. It is a terrific value. Everyone that sees it loves it.
buyer
December 10, 2013
Reviewer: Diane McArthur
This is Gorgeous. After looking at the specs. and details of all cook stoves
for this site, this stove has nearly everything I need. Beautiful color choices
perfect dimensions, nice fire viewing, and price is the best. I do wish this stove had an option to purchase a water reservoir or a water blanket for heating
hot water for household.