Friday, December 8, 2023
Keystoker Koker Lite Coal Furnace
The Keystoker Koker Lite warm air coal furnace is a powerful and smaller sized solution to heat your home. Featuring patented Keystoker technologies, this coal burning furnace burns anthracite coal at very high temperatures to achieve a super efficient and clean combustion. With the durable materials combined with a 5-year limited warranty, you can keep your house warm for many years with confidence in this American made coal furnace.
Description
Specifications
Photos (3)
Pricing
Videos (4)
Add Review
The Keystoker Koker Lite is an automatic warm air coal furnace that produces a lot of heat to keep your home warm and comfortable throughout the cold season (up to 105,000 BTUs). With a few patented technologies built into this coal burning furnace, an efficient and clean burning combustion is created so that you can enjoy the warmth of this stove without worrying about having a terrible impact on the environment.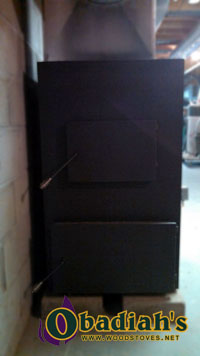 Keystoker's patented flat grate design, which the Keystoker Lite features, gives this coal furnace a deeper firebox. This design allows the coal fire to burn hotter, increasing efficiency while providing more heat to distribute throughout your home. Another patented feature in this efficient coal furnace is the built in heat exchanger that cools the exhaust air system, forcing the heated gases to the bottom of the furnace, and then back up through two 4" pipes that allow the convection blower to garner even more heat produced by this powerful coal furnace. With a Honeywell Thermostat, this coal burning furnace becomes an automatic heater that supplies just the right amount of heat to your house to keep the house temperature at the themostat's set temperature. And with a choice of top or rear venting, as well as a choice in a chimney or direct vent unit, you have greater flexibility in how the Koker Lite is installed in your home.
On top of all of these features, this clean coal burning furnace uses clean burning anthracite coal, reducing your carbon footprint while cutting down on your fuel costs with its cheap pricing. All of this with a 5-year warranty means that you get a great American made product that is backed by Keystoker.

Resources:
| | |
| --- | --- |
| Specifications | Keystoker Koker Lite Coal Furnace |
| Flue Size | 6" |
| Plenum Opening | 14" x 8" |
| Weight | 400 lbs. |
| Heat Output | 105,000 BTUs |
| Hopper Capacity | 200 lbs. |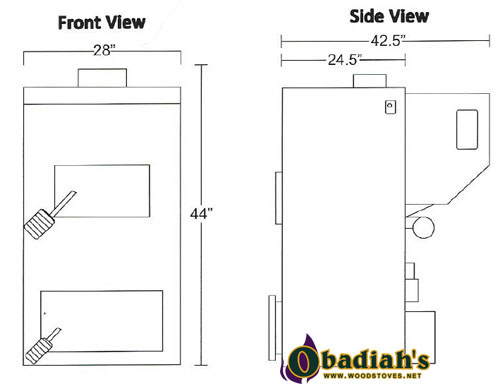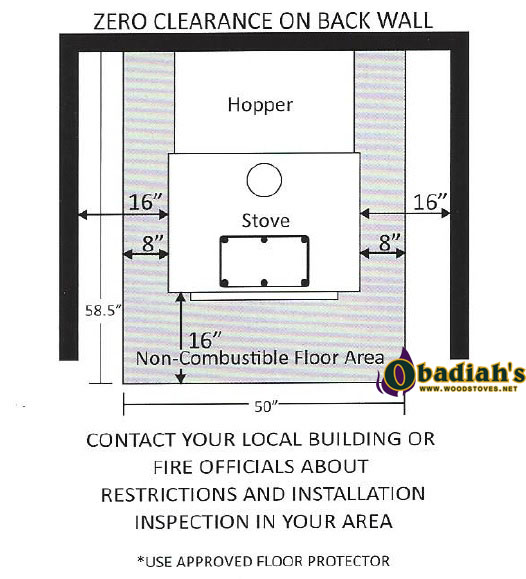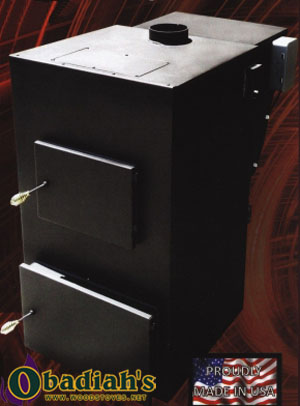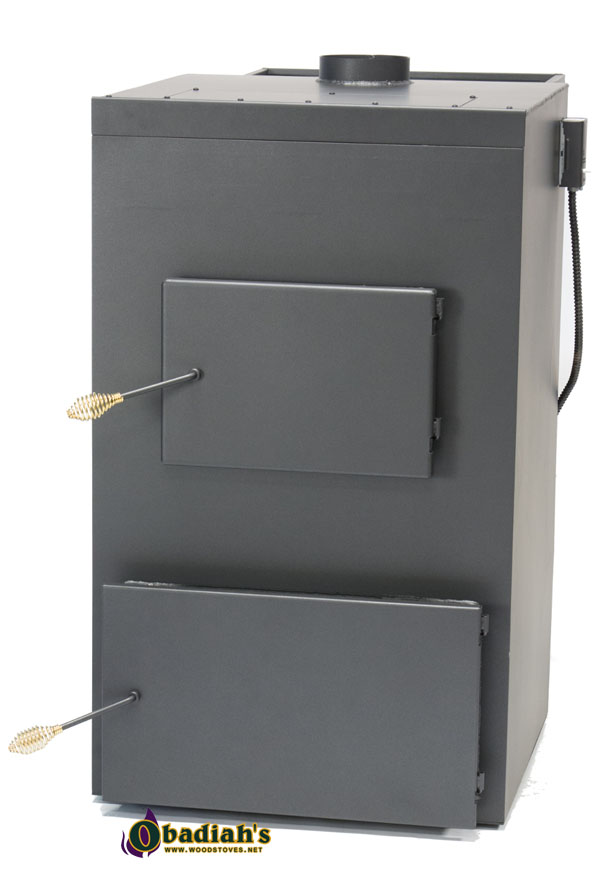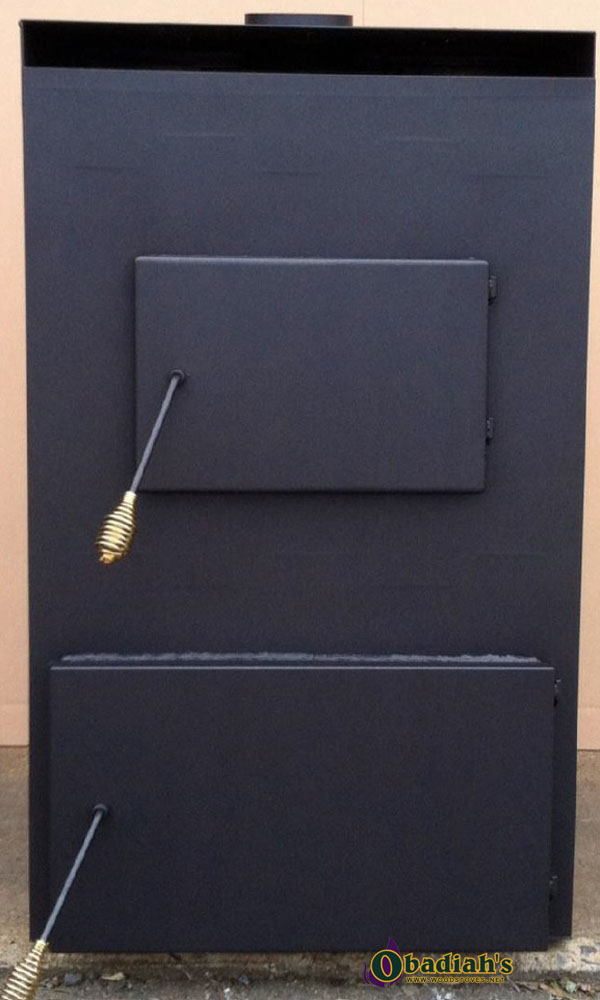 Please call or email us today for a shipping quote! Specify the model you are interested in and your zip code.
Freight cost is additional. Please call (406) 300-1776 or email for a complete price quote. Please specify the model you are interested in and your delivery zip code.
Obadiah's offer's a 20% discount and free shipping on most complete chimney systems. Email our chimney specialists for an exact quote.
CLICK HERE TO VISIT OUR NEWER WEBSITE WHERE YOU CAN FIND PRICING AND MORE INFORMATION
Keystoker Koker Furnace - Overview
Keystoker - Forced Air Coal Furnace Overview
Keystoker - Top 10 Coal Burning Questions
Keystoker Coal Stoves, Furnaces, and Boilers - Factory Tour