Wednesday, September 27, 2023
Keystoker Automatic Warm Air Coal Furnace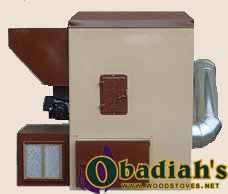 The Keystoker series of automatic coal furnaces provides a powerful and efficient source of heat for residential or commercial buildings. These coal furnaces utilize anthracite coal as a fuel source to provide a powerful, but clean combustion that is environmentally friendly to burn. They also have built in features that enhance these furnaces clean burning capabilities and efficiency to give you a valuable heater that stands out from other coal furnaces.
Description
Specifications
Photos (2)
Pricing
Videos (3)
Add Review
The Keystoker series of coal furnaces are efficient, clean, and powerful options for any heating need. There are coal furnace models available for every need, whether they be commercial or residential. And with a 5-year warranty, you can take great comfort in the reliability and durability of these American made furnaces.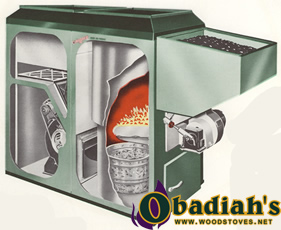 With a patented flat grate design that gives these furnaces a deeper firebox, a hotter fire can be achieved. The hotter fire not only produces more heat to be used throughout your home, but it also results in a much cleaner and more efficient combustion when compared with other coal furnaces. These coal burning furnaces also feature a patented built in heat exchange forces all heated gases to the bottom of the furnace, where it is then pushed back up through two 4" pipes allowing the convection blower to force hotter air out of the furnace and into your home or building. These clean coal furnaces use anthracite coal (in either buckwheat or rice sizes) to make for an even cleaner burning fire that minimizes your carbon footprint while saving you money, thanks to its cheap cost (when compared to other fuels like oil, gas, or even pellets). And with no moving parts in the firebox, the operating life of these efficient coal furnaces is extended greatly because there is simply less that can go wrong.
Purchasing a Keystoker coal furnace will save you money, heat your house or commercial building exceptionally well, and give you an efficient and clean source of heat. This product is backed by Keystoker with a 5-year limited warranty, making this an exceptional and reliable addition to any home or commercial facility.
Models Available
| | |
| --- | --- |
| Model Number | BTU Output |
| A-80 | 125,000 |
| A-150 | 150,000 |
| A-250 | 250,000 |
| A-350 | 350,000 |
| A-450 | 450,000 |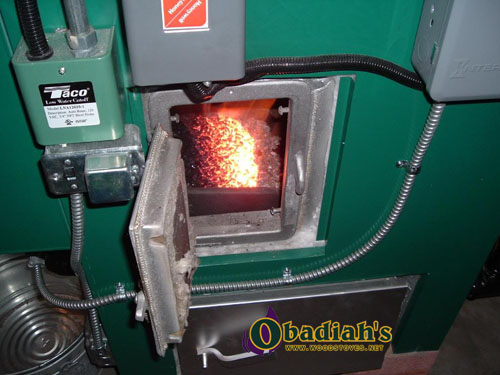 Resources:
Specifications
Keystoker Coal Furnaces
Model Number
Length x Width
Height
A-80
66" x 27"
48"
A-150
78" x 30"
48"
A-250
88" x 36 3/4"
54 1/2"
A-350
94" x 41"
60"
A-450
94" x 41"
66"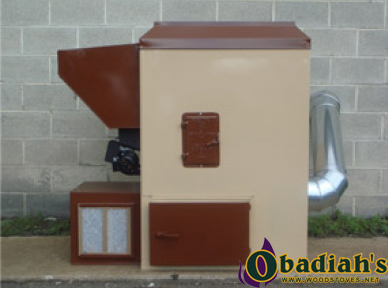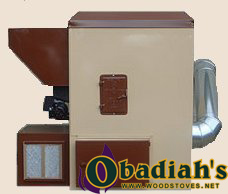 Please call or email us today! Specify the model you are interested in and your zip code.
Freight cost is additional. Please call (406) 300-1776 or email for a complete price quote. Please specify the model you are interested in and your delivery zip code.
Obadiah's offer's a 20% discount and free shipping on most complete chimney systems. Email our chimney specialists for an exact quote.
Keystoker Automatic Coal Boiler - Overview
Keystoker - Top 10 Coal Burning Questions
Keystoker Coal Stoves, Furnaces, and Boilers - Factory Tour