Thursday, September 21, 2023
Keystoker 90/105 Stoker Coal Stove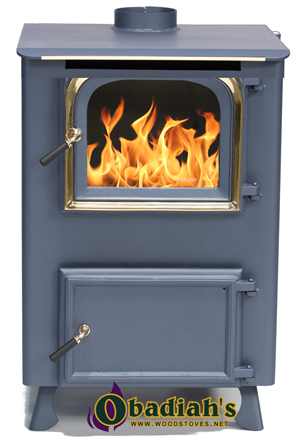 The Keystoker 90/105 Coal Stove provides plenty of clean, efficient heat to your home. With durable heavy gauge steel construction and a 10 year limited warranty, you can depend on this coal burning stove to bring you years of comfort throughout many cold seasons. Thanks to unique patented technologies and features, the 90/105 coal stove burns with astonishing efficiency. The amount of work required by you to operate this efficient coal burning stove is greatly reduced.
Description
Specifications
Photos (2)
Pricing
Videos (2)
Add Review
The Keystoker 90/105 is a coal fired stove that uses patented Keystoker technology to deliver lots of heat efficiently, and cleanly thanks to the clean-burning anthracite coal used to power this stove (in rice or buckwheat sizes).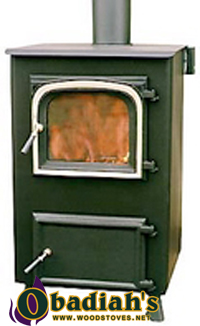 Available in a single wall 90,000 BTU version or a double wall 105,000 BTU version, this coal heater uses a patented built in heat exchanger and flat grate stoker design to produce the highest efficiency in a coal-fueled fire (up to 90%). Since this clean coal stove is fully automatic, there is no need to shake grates or shovel ashes, which saves you time. To save you even more time, and to not burden you with extra hassle, the unit comes already assembled (except for the hopper). For greater flexibility in installation, this automatic coal stove is available for chimney or direct vent system, and you can pick from two different vent locations: top or bottom.
With the heat and efficiency of a forced air furnace combined with the ambiance of a fireplace, this coal fired automatic stove proves to be a functional, efficient, and elegant addition to any home. And with an availability of 14 different colors, you can choose the perfect Keystoker stove for your home today,
Features
For chimney or direct vent
Top or bottom vent optional
10 year stove warranty!
Hot water coil optional
Stove is fabricated from heavy gauge steel
Uses clean burning anthracite coal rice, buckwheat, or mixture of both
Uses patented thermally built in heat exchanger to maximize efficiency, up to 90%
Optional 6" or 8" convection air kit
Fully automatic, no need to shake grates or shovel ashes
Heat output controlled by your room thermostat
Optional choice of 14 colors
Carbon monoxide detector and second ash pan included

Resources:
| | | |
| --- | --- | --- |
| Specifications | Keystoker 105 Coal Stove | Keystoker 90 Coal Stove |
| BTU's | 105,000 | 90,000 |
| Flue Exit | Top/Rear | Top/Rear |
| Flue Size | 6" | 6" |
| Height | 39" | 39" |
| Rear Flue Height | 6" | 6" |
| Depth | 35" | 35" |
| Width | 23 ½" | 23 ½" |
| Weight | 355 | 305 |
| Hopper Capacity | 110 lb | 110 lb |
| Blower CFM | 350 | 265 |
| Glass Door | Yes | Yes |
| Side Clearance | 8" | 8" |
| Rear Clearance | 0" | 0" |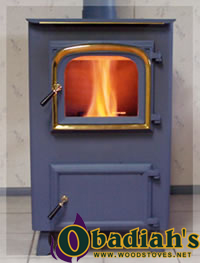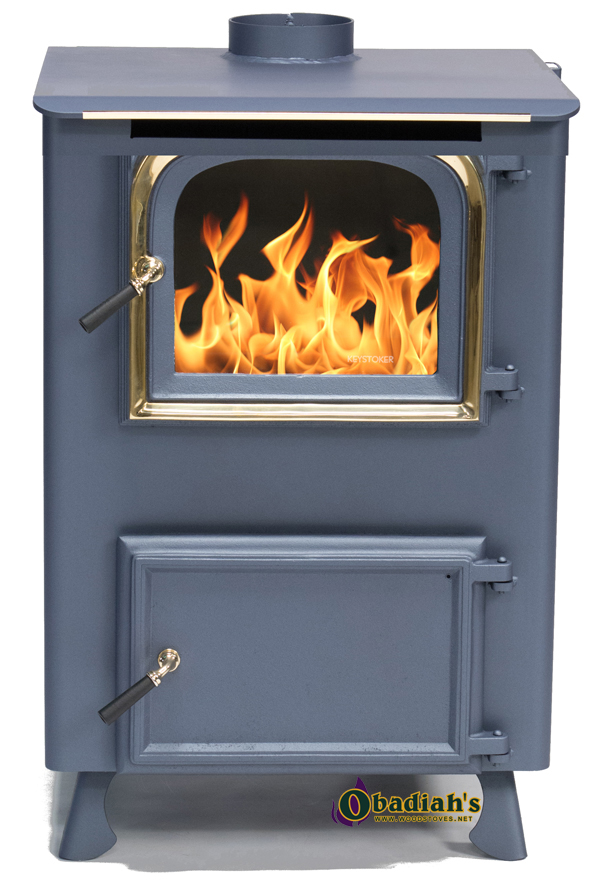 Please call or email us today! Specify the model you are interested in and your zip code.
Note: Accessories supplied with all top vent stoves include: relay, bonnet control, thermostat, barometric damper, carbon monoxide detector, fire door shield, 2 ash pands and glass cleaner. Except for barometric damper, all items listed previously come with Direct Vent stoves plus 4" x 24" stainless steel pipe, 4" stainless steel tee, and 4" stainless steel rain cap.
Freight cost is additional. Please call (406) 300-1776 or email for a complete price quote. Please specify the model you are interested in and your delivery zip code.
Obadiah's offer's a 20% discount and free shipping on most complete chimney systems. Email our chimney specialists for an exact quote.
Keystoker - Top 10 Coal Burning Questions
Keystoker Coal Stoves, Furnaces, and Boilers - Factory Tour