Thursday, July 2, 2020
IronStrike Canyon C310 Fireplace Insert - Discontinued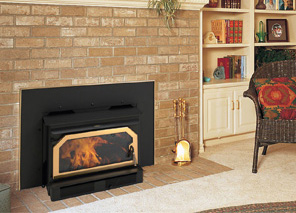 This product has been discontinued as it does not meet 2020 EPA Emission Standards. This page exists for informational purposes only.
Formerly, the Canyon was sold under the name Lennox. Introducing IHP and the new: IronStrike Canyon C310 This EPA Phase II-certified insert is extra large and combines unsurpassed non-catalytic heating with a choice of finishes. The IronStrike Canyon 310 large non-catalytic wood insert offers a black painted finish with nickel nameplate, 3.1 cu.ft. combustion chamber, ceramic fiber insulating blanket, air wash system, ceramic glass and a 8" flue outlet.
Description
Specifications
Photos (6)
Pricing
Videos (5)
Add Review
The Canyon™ C310 is perfect for those looking to heat larger homes, with the ability to warm up to 3,500 square feet with a burn time of 7–12 hours. The large firebox makes refueling quick and easy. And to add to your distinctive style, the Canyon can be customized with glass, trim, and blower options for a perfect, personalized appearance.
IronStrike COUNTRY™ COLLECTION
Each Country Collection Wood Burning Insert is EPA Phase ll & Phase III –certified and built with an advanced non-catalytic combustion system that not only burns the wood, but also the smoke, providing clean emissions, a clear large Ceramic Glass viewing window, extra heat, and sophisticated technology ensures a lifetime of warmth guaranteed with a limited-lifetime warranty!

Features
Unique, integral airwash system keeps the glass clean and clear for a wide-open view of the fire
Constructed from premium materials, like heavy-gauge stainless steel for dependable performance and striking appearance
Ceramic-fiber blanket utilizes technology developed by NASA that has 10 times the insulation value of firebrick, radiating heat back into the firebox and creating higher efficiencies and cleaner gas
Uniquely designed refractory baffle assists in igniting fuel-rich gases, increasing efficiency and reducing emissions
Stainless steel afterburner tubes mix oxygen with unburned gases and smoke to create a secondary burn, lowering fuel costs
Heavy-duty door contains no nuts or washers, forming a 360° seal for long-lasting durability
EPA Phase II-certified for clean and efficient operation
Singular draft control for simple operation and burn rate adjustment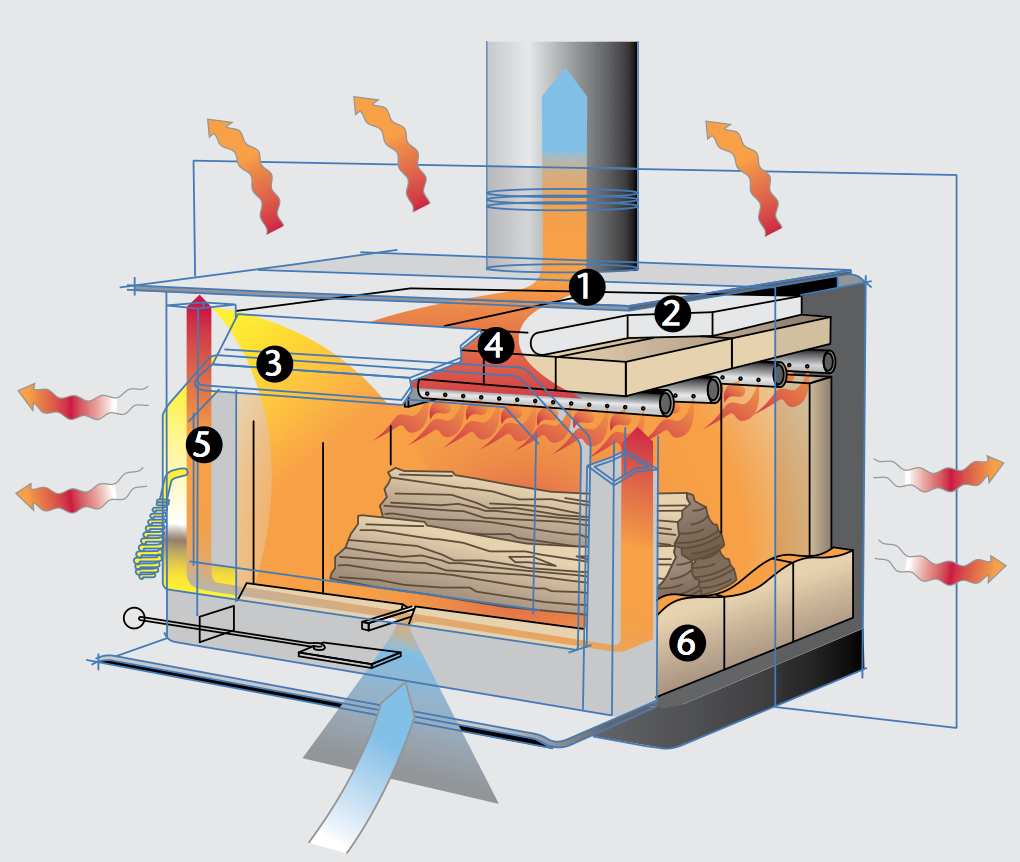 Canyon C310 Wood Insert Cutaway
Ceramic-Fiber Blanket
Refractory Baffle
Integral Airwash System
Secondary Combustion
Heavy-Duty Door
Premium Materials
Options
Variety of finishes and glass styling options

Surround size and trim choices provide customization for personalized styling preference


Resources:
| | |
| --- | --- |
| Specifications | IronStrike Canyon C310 Wood Insert |
| Minimum Fireplace Opening | 30-1/2"W x 22-3/4"H x 14-3/4"D |
| Fuel | Wood |
| Venting | 6" or 8" Pipe |
| View Style | Front View |
| Heating Capacity* | 1,600-3,000 sq. ft. |
| BTU | 84,500 |
| Max Log Length | 22-1/2" |
| Firebox Dimensions | 22-1/2"W x 19-1/2"D |
| Burn Time | 7-12 hours |
| EPA | EPA Certified & UL/ULC |
| EPA Efficiency | 63% |
| Thermal Efficiency | 77.9% |
| Emissions | 3.1 g/hr |
| Weight | 547 lbs. |
| Warranty | Limited Lifetime |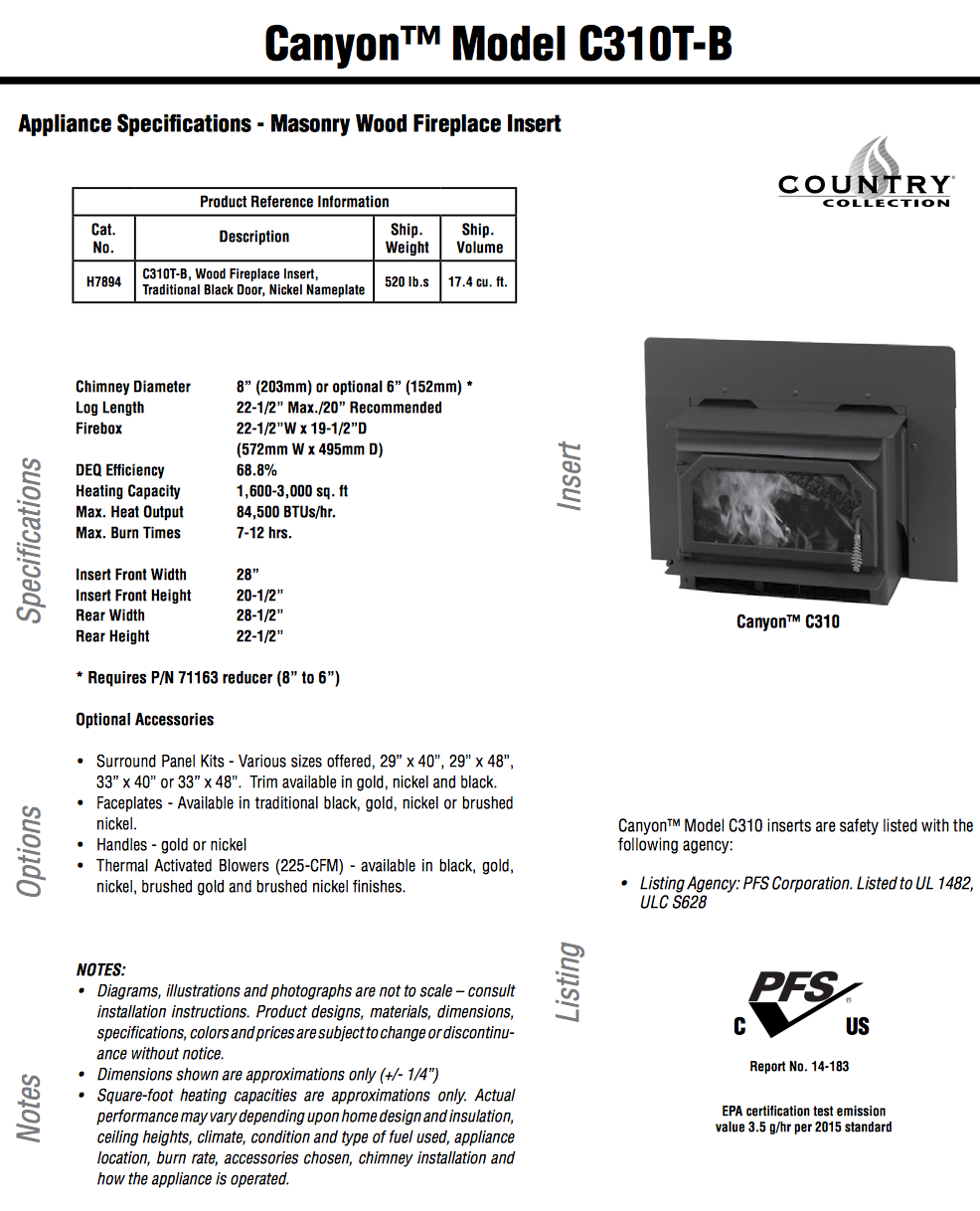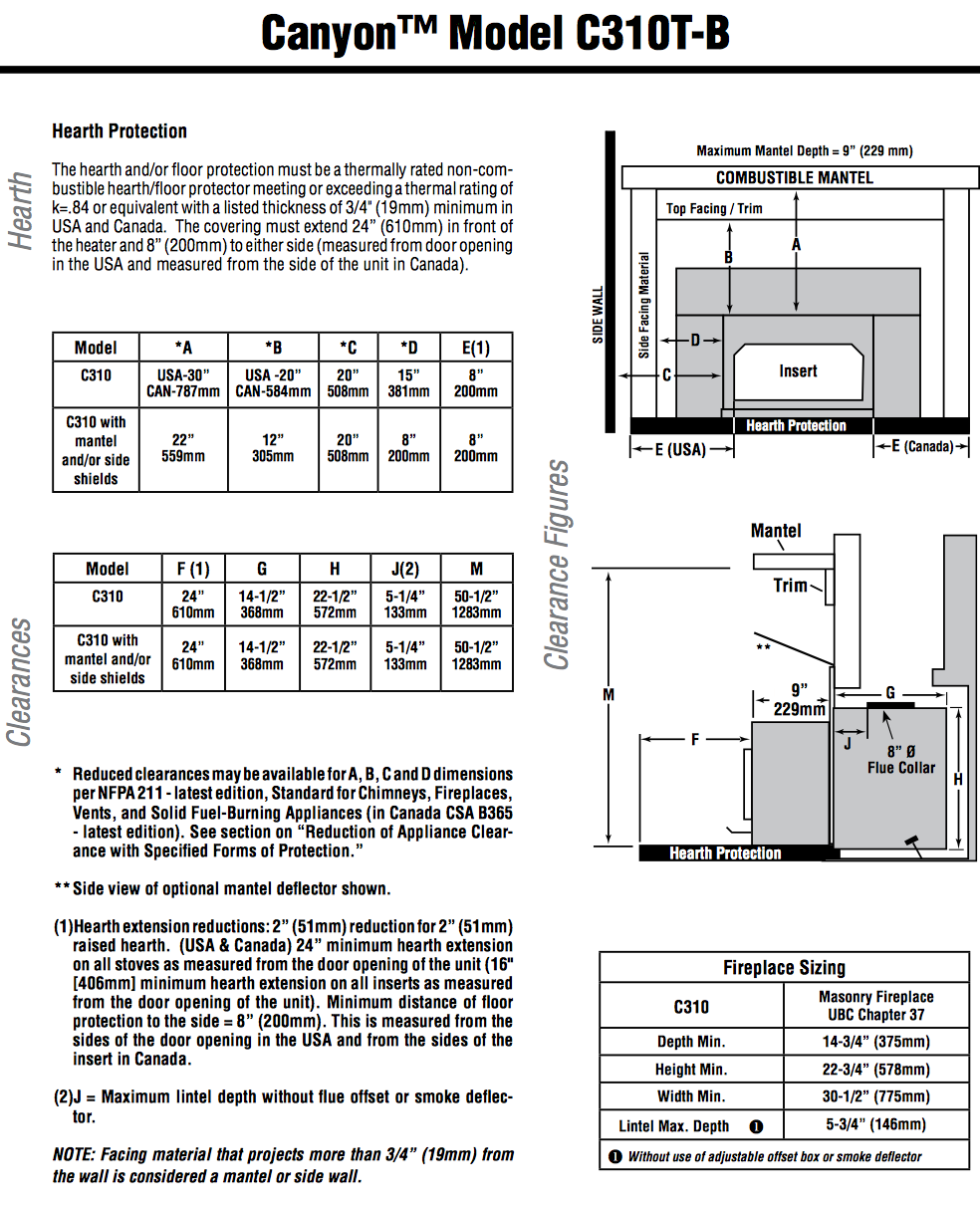 IronStrike Canyon C310 EPA Wood Insert Shown with Gold Arched Door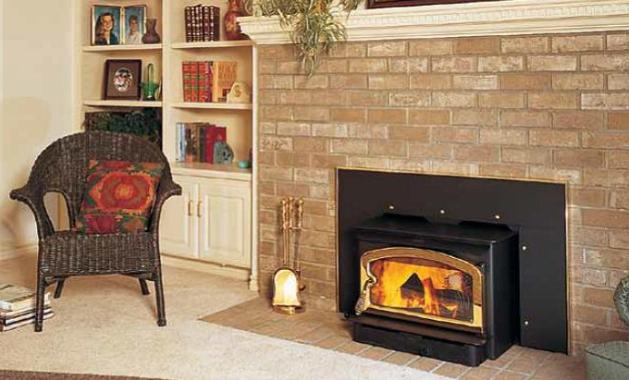 IronStrike Canyon C310 EPA Wood Insert Shown with Black Arched Door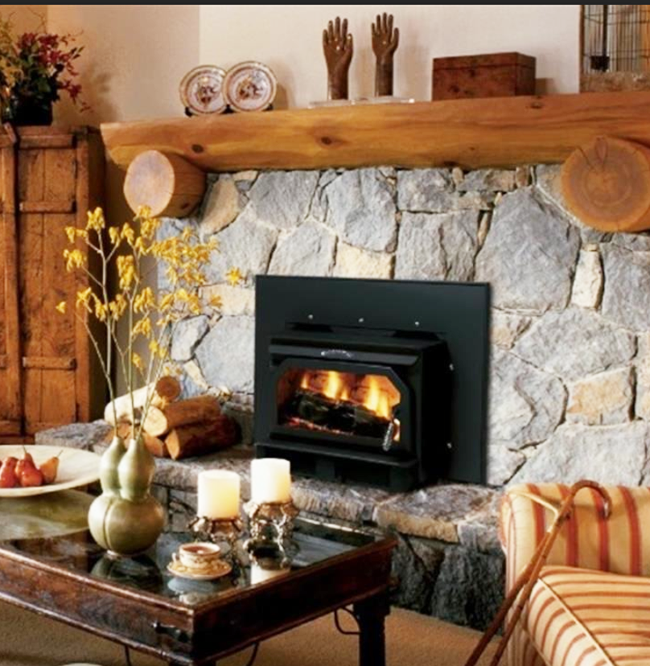 IronStrike Canyon C310 EPA Wood Insert Shown with Black Traditional Arched Door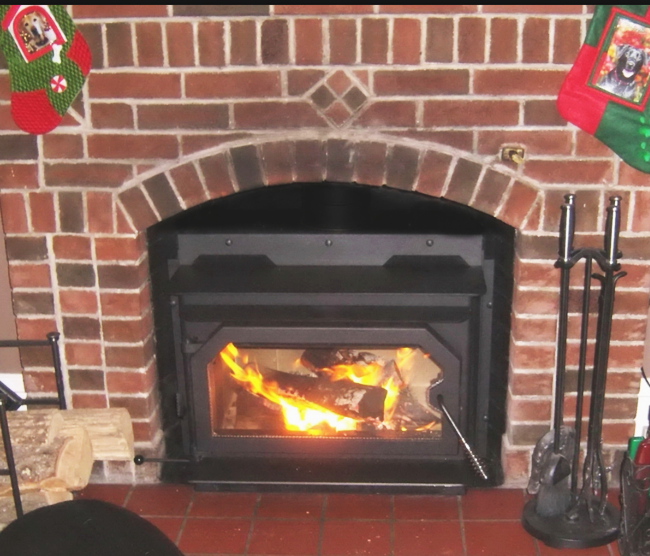 IronStrike Canyon C310 EPA Wood Insert Shown with Black Arched Door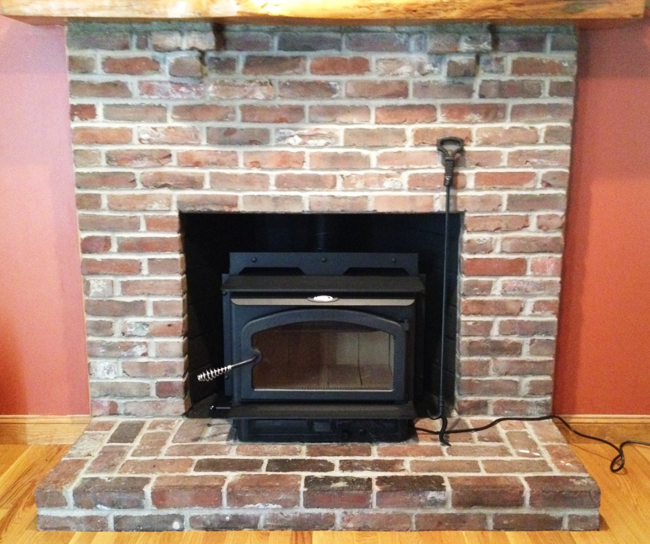 IronStrike Canyon C310 EPA Wood Insert Shown with Gold Traditional Arched Door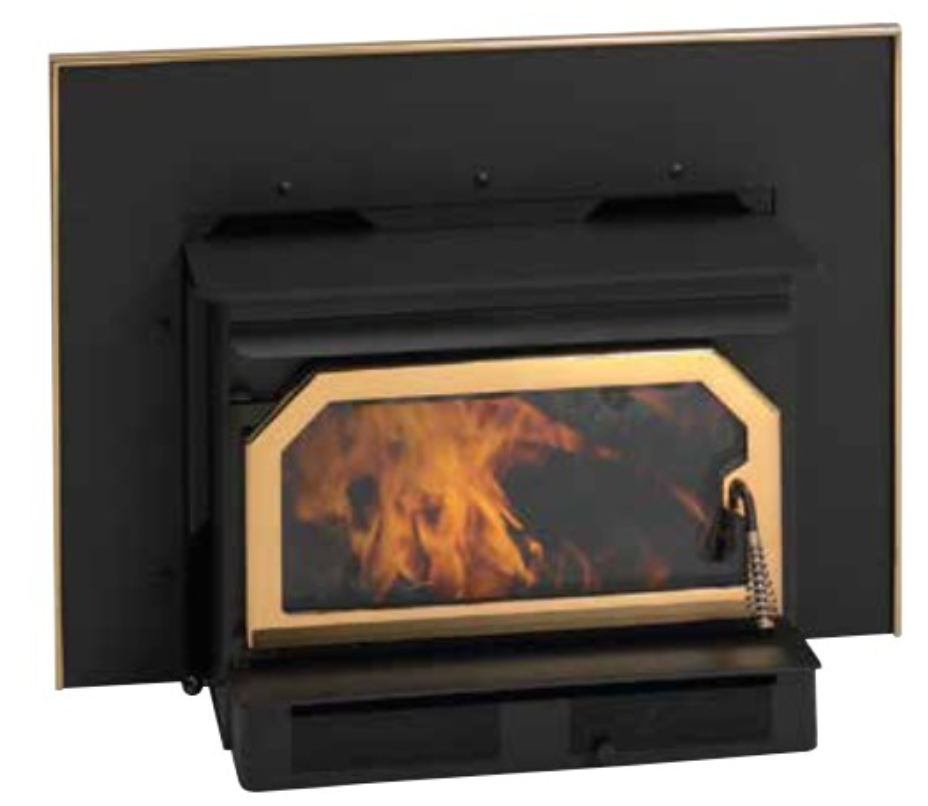 IronStrike Canyon C310 EPA Wood Insert Shown with Black Traditional Arched Door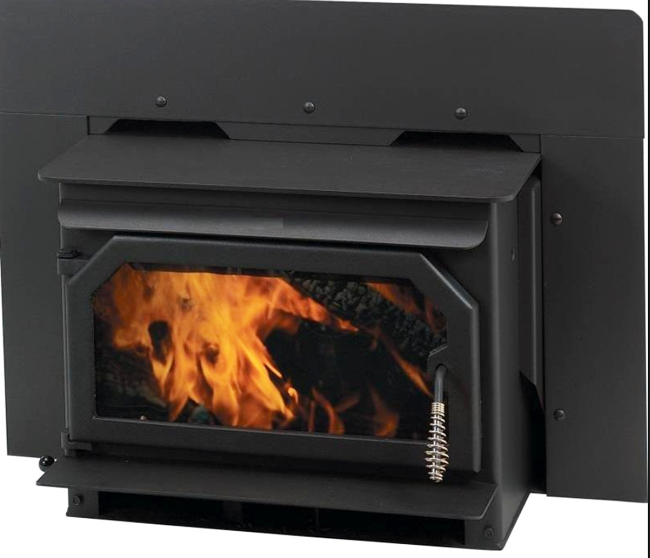 Chimney Liner Installation - Chimneys 101
Chimney Liner Installation Part I - Preparing the Liner
Chimney Liner Installation Part 2 - Inserting the Liner
Chimney Liner Installation Part 3 - Connecting the Liner & Damper Insulation
Chimney Liner Installation Part 4 - Final Touches