Thursday, May 28, 2020
Hearthstone Lima 8150 - Not Available*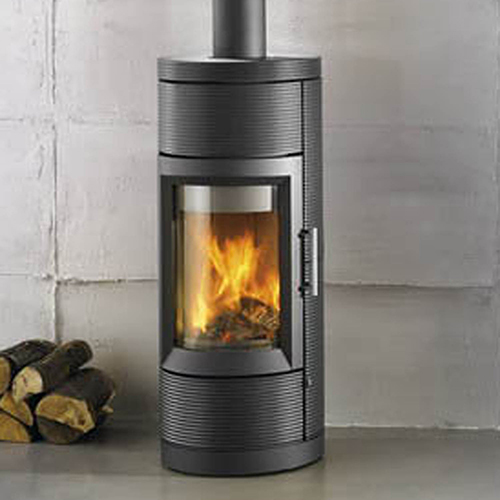 No Longer Available from Obadiah's.
This contemporary woodstove, the Lima 8150, is in the Hearthstone Euro Collection and is designed for the North American market being EPA certified. Advanced wood burning technology offering clean burning and high efficiency will produce large quantities of heat, while the cyclonic fire viewing is unmatched. The Lima, with its European design, its unique cylindrical blend of steel and ceramic is well matched with its modern technology heating design and sustained warmth and is one striking wood stove!
Description
Specifications
Photos (2)
Pricing
Extended Info
Add Review
*PRODUCT NOT AVAILABLE - this page is for informational purposes only.
The Lima 8150 wood stove is made in Vermont by Hearthstone and is manufactured with state-of-the-art production processes. Each Hearthstone 8150 is built to produce large amounts of clean and efficient heat and the stove's ceramic material will also provide the benefits of radiant heat for lasting warmth – even overnight.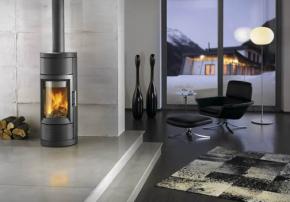 The Lima is part of the Hase collection of contemporary woodstoves.
Features:
150 lbs of ceramic accents dramatically increases the heat life radiating heat into the room even after the fire has gone out
Double-wall steel construction create effective convection heat
Built-in wrap-around double-wall steel rear heat shield greatly reduces clearances increasing installation options
1.25 cubic foot firebox accepts up to 17" logs (vertically)
Large front door provides loading ease and unparalleled views of the fire
Lima woodstove can be rotated 180 degrees on its axis with 13 separate locking positions for various fire viewing vantage points in the room
Unmatched fire viewing – flame/light present from gases ignited off the burning wood by a secondary air tube, even with low burning rate
Non-catalytic combustion system – complete combustion which equals 1) greater efficiency; more heat from less wood, and 2) clean burning; reduced smoke and creosote build-up
Single air control for easy stove control to produce more consistent heat
Optional Features:
Outside air adapter – provides improved efficiency in "airtight" homes and reduces cold drafts along the floor
Schematic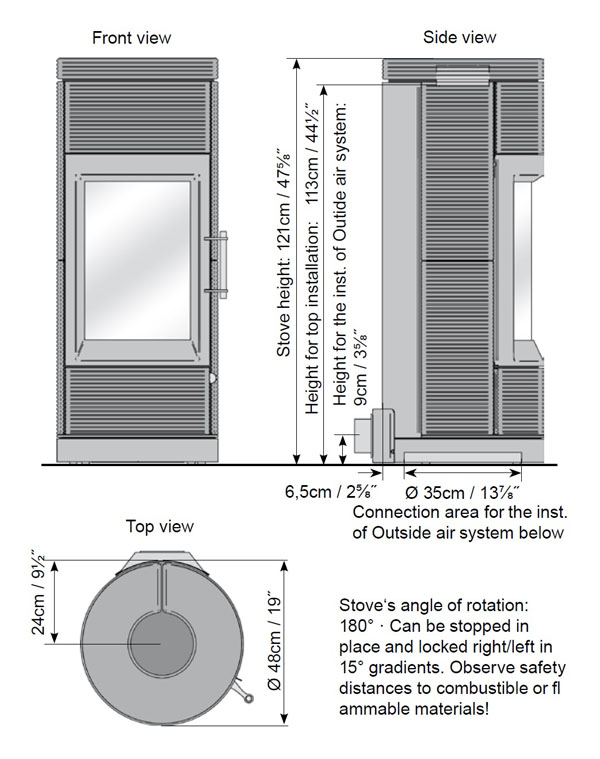 Clearances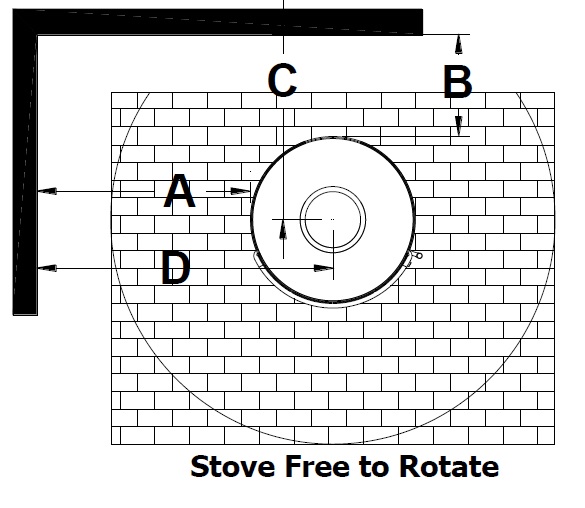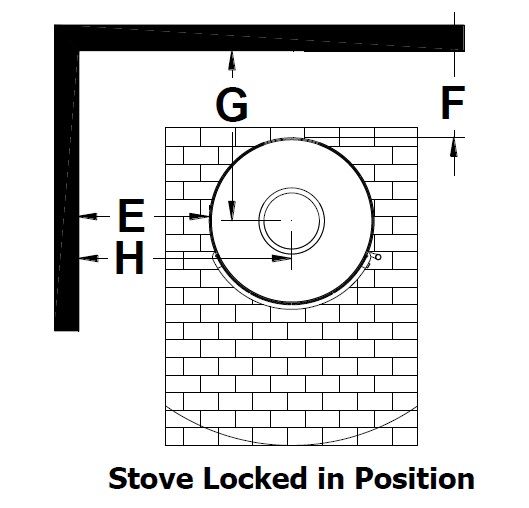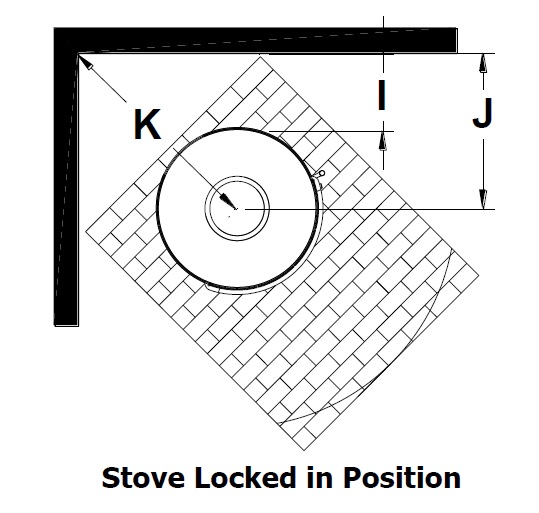 Resources:
Specifications
Heats up to
1,400 sq. ft.
EPA Rating
3.57 grams per hour
Efficiency
80%
Height
41.5"
Diameter
19.5"
Maximum Log Length
17" (loaded vertically)
Firebox Capacity
1.25 cubic feet
Flue Exit & Diameter
Top or Rear exit 6" flue collar
Ash Pan
Yes
Optional Blower Kit
No
Actual Weight (lbs.)
475
Alcove Certified
Yes
Mobile Home Certified
Yes
Clearances (Free to Rotate with single or double wall pipe & integral rear heat shield)
Side
38"
Rear
17"
Clearances (Rotation locked with single or double wall pipe & integral rear heat shield)
Side
17"
Rear
7"
Corner
12"
Hearth Pad
Minimum Size - free to rotate (US)
55"W x 41.5"D
Minimum Size - rotation locked (US)
28" W x 37" D
Minimum Size - free to rotate (Canada)
140 cm x 105 cm
Minimum Size - rotation locked (Canada)
71 cm x 94 cm
Accessories Description
Hearthstone SKU
Mobile Home Anchor
91-99900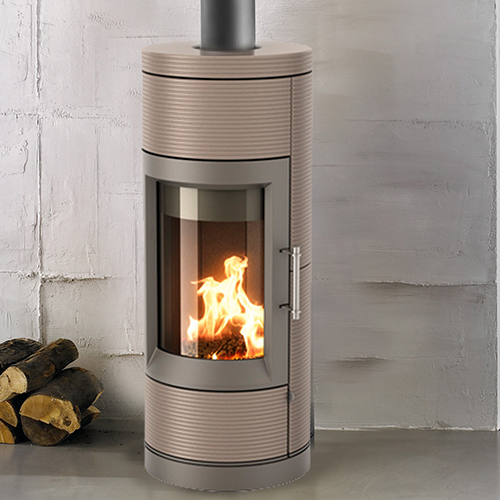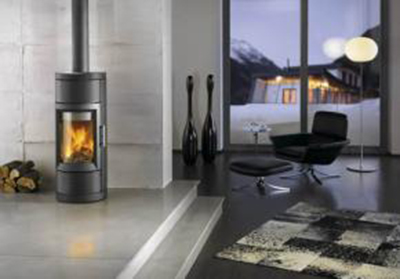 This unit unavailable for purchase.
A large freight truck (18-wheeler up to 60' long) is standard on all deliveries. If you need a smaller truck, please call our office (406) 300-1776 to request a smaller truck size. Note: an upcharge may apply for small trucks.
Please inquire with our sales staff if you have specific shipping needs such as international, freight terminal and/or business deliveries or if you need a smaller truck size. Click here to see Obadiah's Shipping Terms.
Obadiah's offer's a 20% discount and free shipping on most complete chimney systems. Contact our chimney specialists for an exact quote.
Be sure to check out our newly improved Cookstove Community website cookstoves.net; the best place online to connect with other cookstove users over stoves, self-sufficient living, alternative energy, and more! Take a look at our selection of videos, articles, and photos, and be sure to visit the forums to connect with like-minded folks from all over.
If you are planning to cook with a cookstove, you will need to understand some basic fire safety. Remember, extinguishing a grease or oil fire with water is not a good idea.
For help choosing and installing a wood boiler, see the links and posts below.