Saturday, June 3, 2023
The Glenwood 3250 Automatic Furnace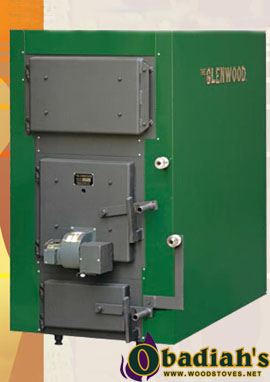 Glenwood Commercial, Industrial Quality Wood Furnace
This solid fuel furnace can be the primary heater for the home or commercial building or "add on" to an existing heating system. The 3250 hot air furnace also comes with over thirty years of proven service. If you want the best Multi-fuel furnace on the market, look no further. Obadiah's is the exclusive online dealer of Glenwood heating products.
Description
Specifications
Photos (17)
Pricing
Videos (4)
Add Review
The Glenwood 3250 Automatic Multi-Fuel Furnace by Glenwood Heaters is a high efficiency furnace that can be adapted to fit most heating needs. Heat from the Glenwood 3250 Furnace is from burning your choice of fuel; wood, coal, fuel oil and waste oil. A quick look at the design of this wood furnace and you'll notice the robust construction is unsurpassed, the hinges and latches are made from 1/2" thick steel. Designed to stand up to the rigors of commercial use, this unit will not let you down. The multiple pass secondary heat exchanger bypass tubes include turberlators that fit inside the tubes slowing down the smoke before it escapes up the chimney, extracting more BTU's than other brand wood furnaces. This feature gives you more BTU's of useful heat per pound of wood and reduces chimney temperatures. The ribbed firebox provide even more surface area and heat exchange. Built of heavy gauge steel, compare the weight of the Glenwood furnace to any other wood furnaces on the market and we believe you'll agree, the Glenwood Furnace is built to last a lifetime. The 20 yr Non Pro Rated warranty is the best in the industry. Clean burning and efficient wood furnaces will save you money over the long haul.
Glenwood Heaters' 3250 Automatic Multi-Fuel Furnace is designed to generate more heat from less fuel by completely burning the fuel with its uniquely designed interior and secondary combustion chamber. This thorough burning makes for an efficient, economical, clean, safe, and environmentally friendly furnace.
The 3250 furnace is loaded with options, so please peruse the features listed below.

Features:
The Glenwood 3250 Automatic Multi Fuel Furnace

Burns

Heats

Wood
Homes
Coal
Shops
Oil
Warehouses and Greenhouses
Cooking Oil
Make-up Air and Kilns
Waste Oil
Livestock Confinement & More!
Furnace is made of 1/4 inch plate steel for efficient heat transfer and long life under the rigors of high temperatures associated with solid fuel consumption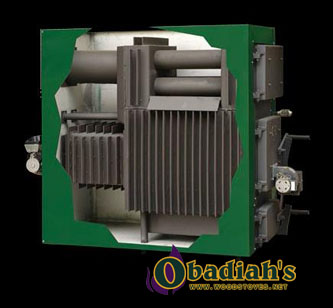 Insulated heat exchanger door for easy servicing
Smoke bypass keeps smoke out of the building while tending the fire
Inspection opening allows monitoring of the fire without opening any doors
Thermostatically controlled draft blower aids in complete fuel combustion
Automatic draft box controls combustion air
Individually adjustable legs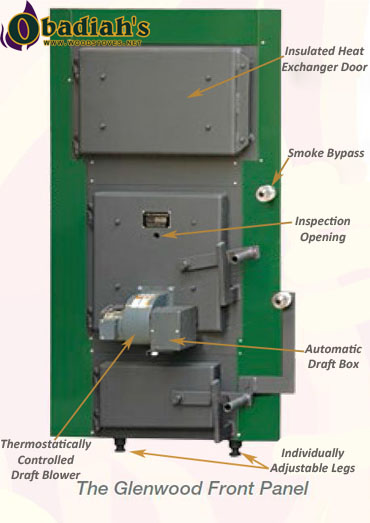 Heat radiating fins provide maximum heat transfer as well as protection against over heating and warping of the firebox
Fire-tube type secondary heat exchanger with spiral baffles provides highly efficient heat transfer
Insulated firebox door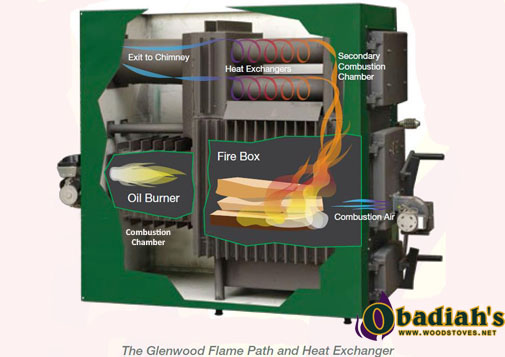 Optional Features:
Stainless steel domestic coil for an adequate supply of hot water
High efficiency Beckett oil burner
Waste Oil burner also available
High-Temperature fin-type combustion chamber for excellent heat-exchange that also isolates the oil burner from the contaminants emitted by the wood fire*
* Available only with oil back-up
Shaking Grate to burn the fuel of choice
External shaker lever allows griddling with doors closed, keeping the dust inside the stove **
Ash pan for convenient ash removal **
** With optional grate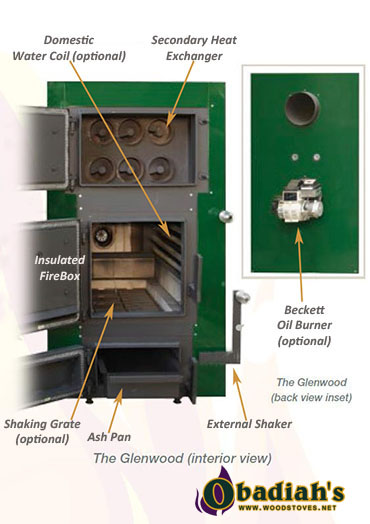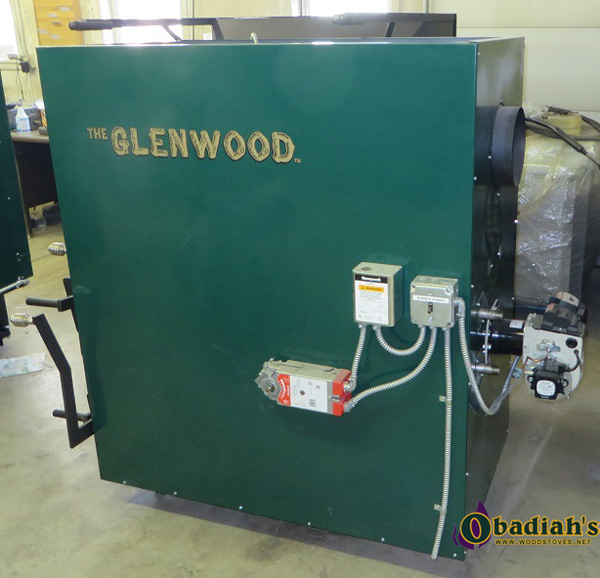 Resources:
| | |
| --- | --- |
| Specifications | Glenwood 3250 Multi-Fuel Furnace |
| Coal-Wood Dimensions | 66"L X 38"W X 64"H |
| With Oil Back-up Dimensions | 91"L X 38"W X 67"H |
| Fire Box Dimensions | 48"L X 30"W X 29"H |
| Door Size | 19.5" X 22" |
| BTU Output Wood | 300,000 |
| BTU Output Coal | 350,000 |
| BTU Output Oil | 400,000 |
| Will Heat* (sq. ft,) | 6,000 |
| Flue Size | 10" |
| Coal-Wood Approximate Weight (lbs) | 2000 |
| With Oil Back-up Approximate Weight (lbs) | 2300 |
| Blower Unit Specifications | Glenwood 3250-BP |
| Blower CFM @ .500 SP | 3950 |
| Cabinet Dimensions | 28"L x 47"W x 41"H |
| Filter Size | 2 - 20" x 20" 2 - 20" x 25" |
| Return Air Opening | 43" x 26" |
| Weight | 170 lbs. |
| Plenum Opening | 36-1/2" x 45-1/2" |
*Building and climate conditions will affect heating capacity.
The Glenwood 3250 Automatic Multi-Fuel Furnace is not UL listed.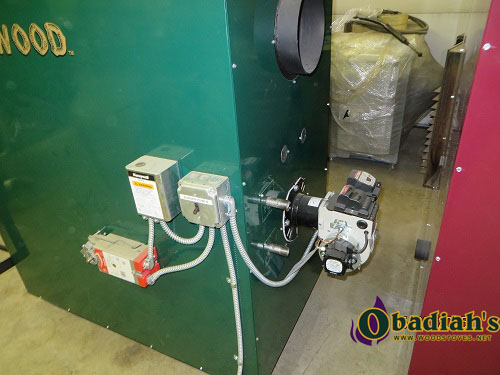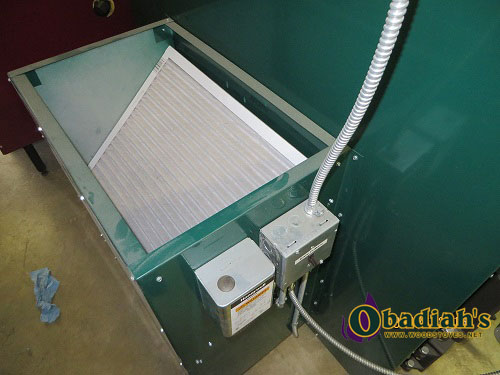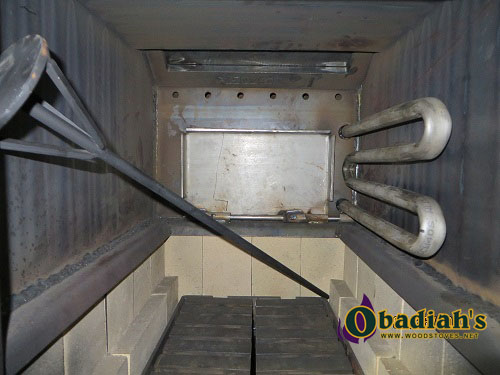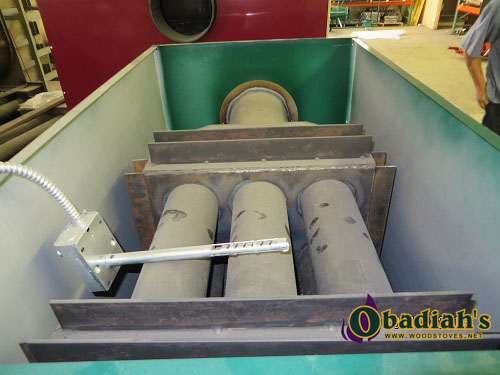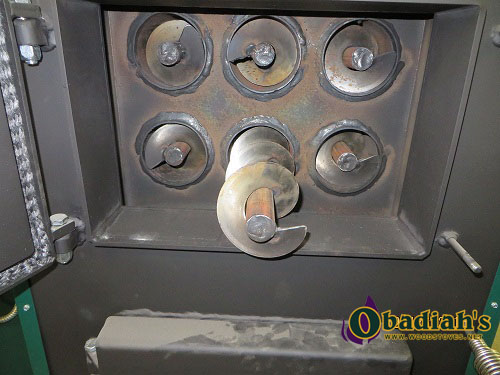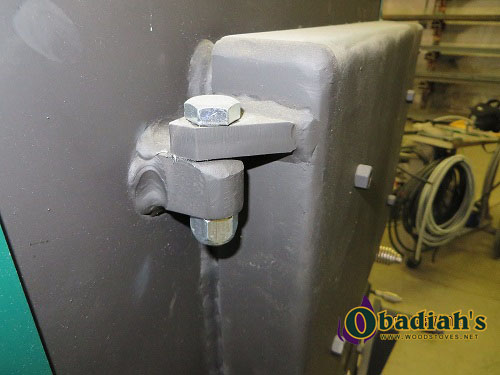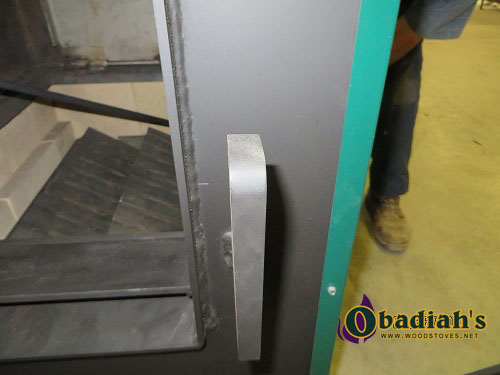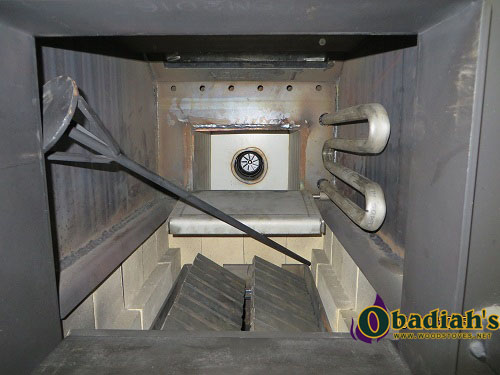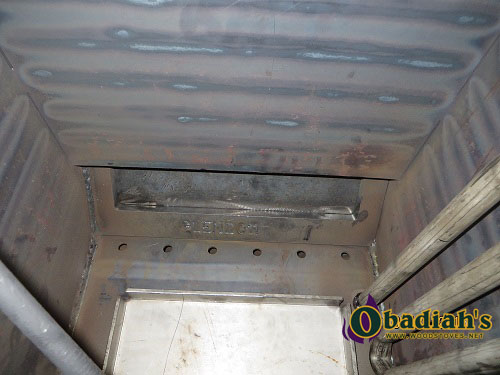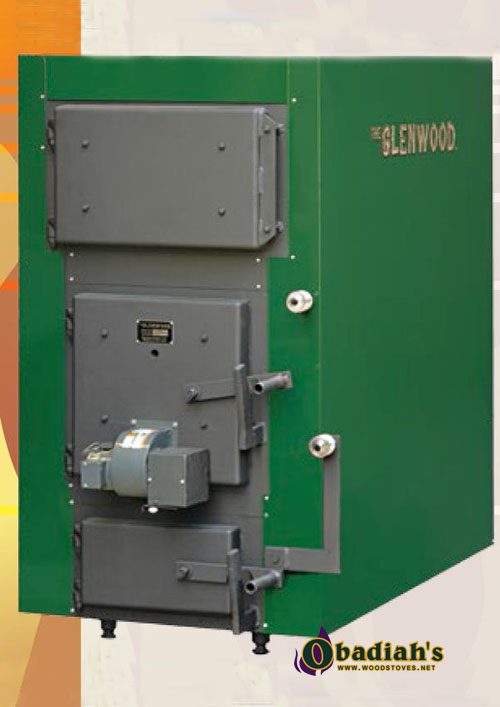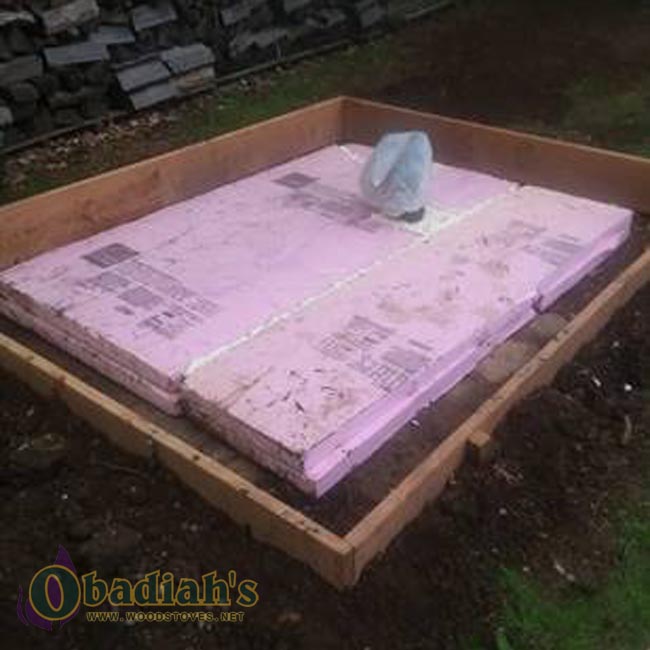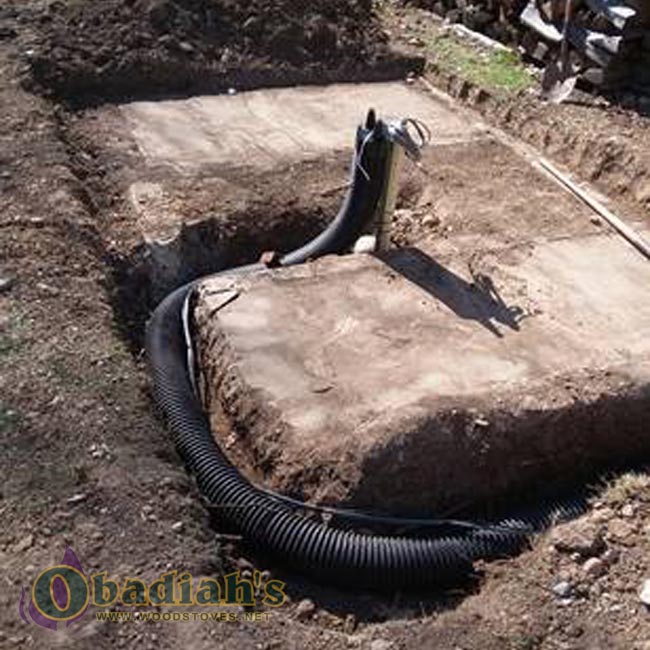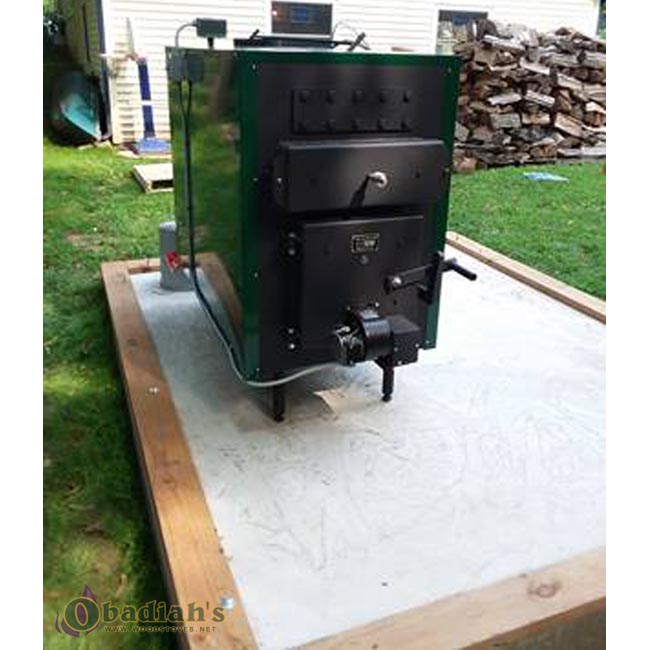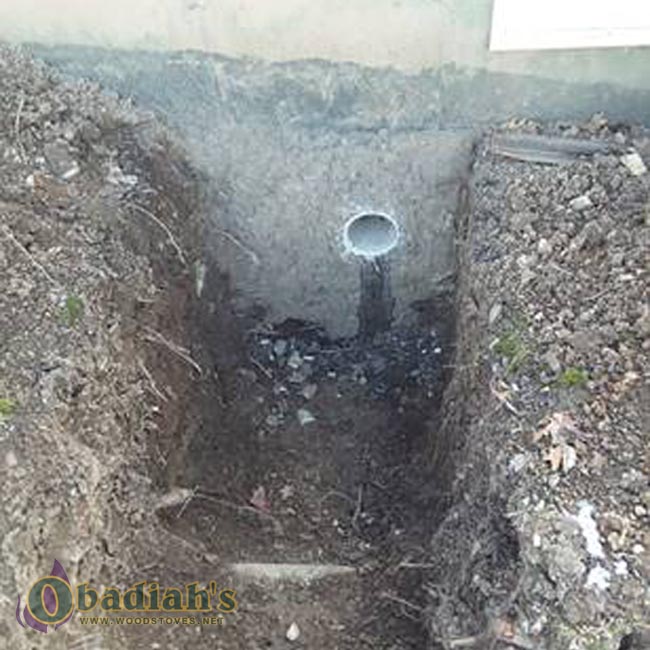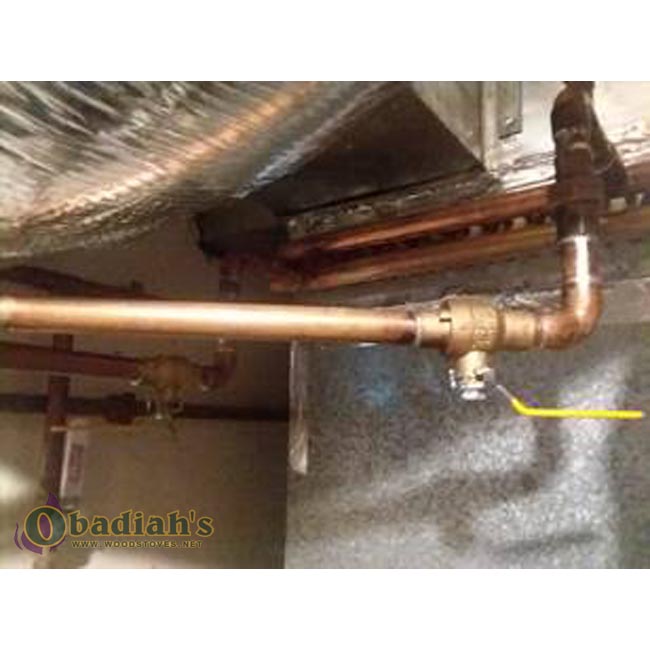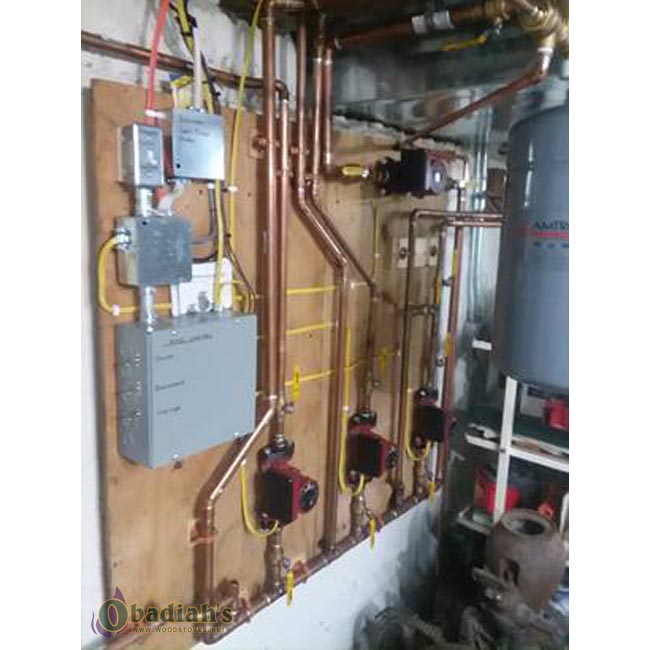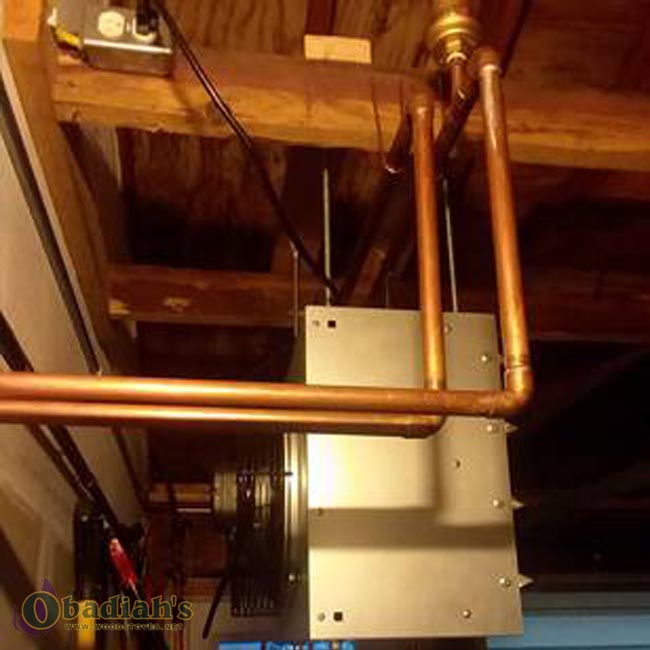 Shipping is not included.
Please call or email us today for a shipping quote.
Glenwood Multi Fuel Furnace System Overview
Top Five Reasons We Choose Glenwood Boilers
Glenwood Boilers - Frequently Asked Questions
Glenwood Boilers - Wood & Gas Combo Boiler, and Auto Ignition