Friday, December 8, 2023
Glenwood Econo-Flame 530 Waste Oil Furnace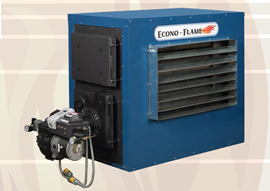 Convert Waste Oil into HEAT!!!
The Econo-Flame 530 waste oil furnace by Glenwood Heaters burns waste oil resulting in an economic heating option that is also good for the environment! The Glenwood Furnace is very efficient, consistently tested at 88%, because the intense temperatures associated with waste oil combustion are efficiently transferred by triple-pass heat exchange design. Not only is the Econo-Flame 530 designed for fast heat recovery but the furnace is also built to be user friendly and easily maintained.

Description
Specifications
Photos (9)
Pricing
Videos (3)
Add Review
The Glenwood Heaters' Econo-Flame 530 offers a furnace that can heat agricultural, commercial and industrial buildings by burning "waste" oil cleanly, safely and efficiently.
The oil burner of the 530 furnace has proven to be reliable and user friendly with over twenty-five years of successful heating service. A precisely machined heater block in the Econo-Flame ensures hot oil at the nozzle, a uniquely designed flame retention head causes complete combustion and fins radiate heat preventing rear plate burn out and more heat exchange.
Features:
Econo-Flame 530 Waste Oil Furnace

| | |
| --- | --- |
| Burns | Heats |
| Cooking Oil | Shops and Warehouses |
| Motor Oils, up to SAE 50 | Greenhouses |
| Hydraulic Fluids | Livestock Confinement Buildings |
| Transmission Fluids | Make-up Air |
| Heating Oil | Kilns & more! |
The Econo-Flame is made from strong A36 ¼ inch steel plate
Access to the nozzle, retention head, and electrodes for easy servicing is behind insulated swing out burner door
Easy access to the heat exchanger for cleaning through the swing out door
Cleaning frequencies reduced with use of 4" tubes to handle the higher residue from burning waste oil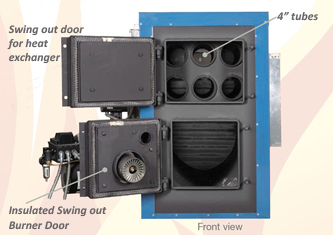 Individually adjustable louvers direct warm air exactly where needed.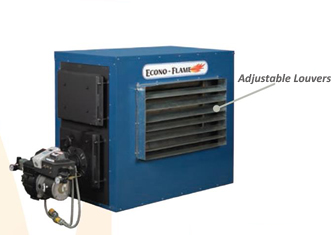 Programmable electronic thermostat controls the pre-heater and the burner
Heavy duty low pressure pump specifically designed for the high viscosities of used oil
Flame retention head forces the flame to a vortex causing complete, rapid combustion with no visible stack emmissions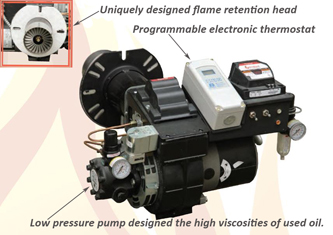 Precisely machined 6-pass heater block ensures hot oil at the nozzle

Removable pre-heater assembly fits into the burner air tube

10 year limited warranty

Resources:
| | |
| --- | --- |
| Specifications | Econoflame 530 Waste Oil Furnace |
| Dimensions (W X L X H) | 48" X 72" X 42" |
| BTU Output | 300,000 |
| Will Heat* (sq. ft,) | 9,000 |
| CFM | 4000 |
| Flue Size (inches) | 10 |
| Approximate Weight (lbs) | 750 |
*Building and climate conditions will affect heating capacity.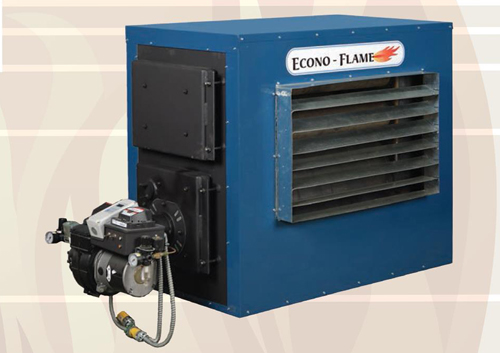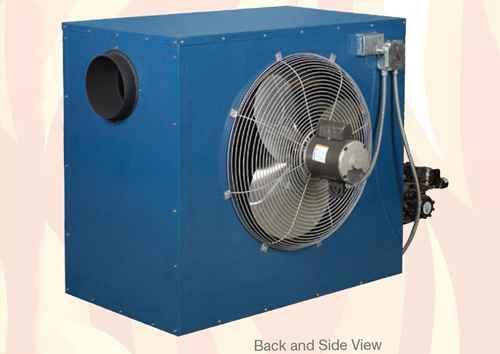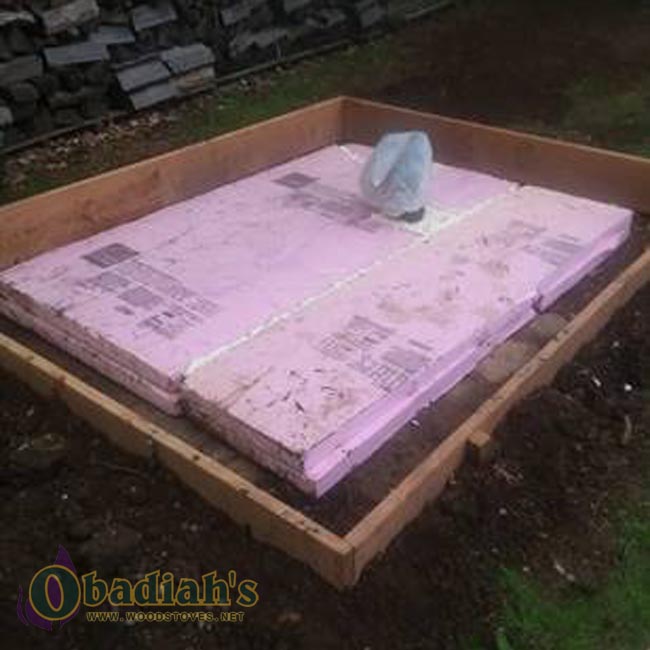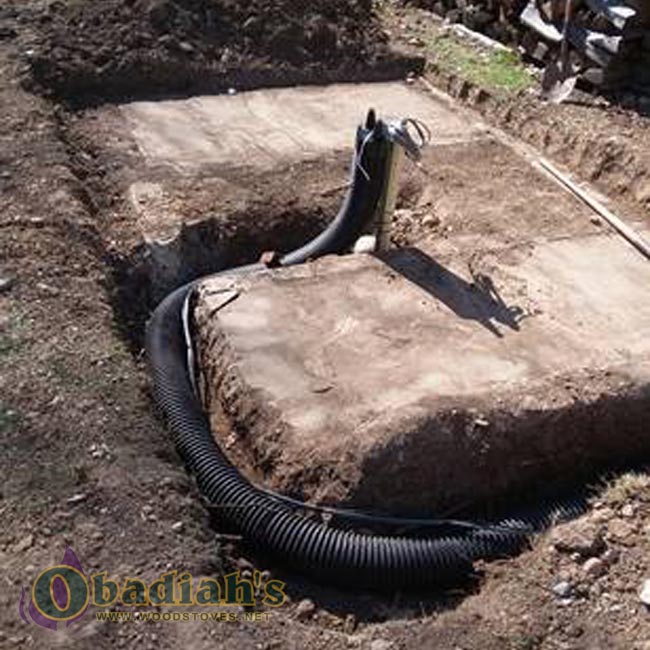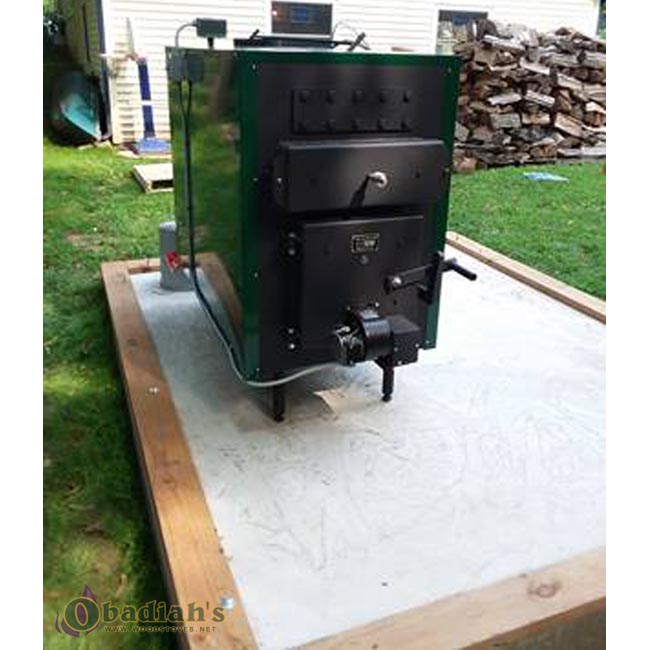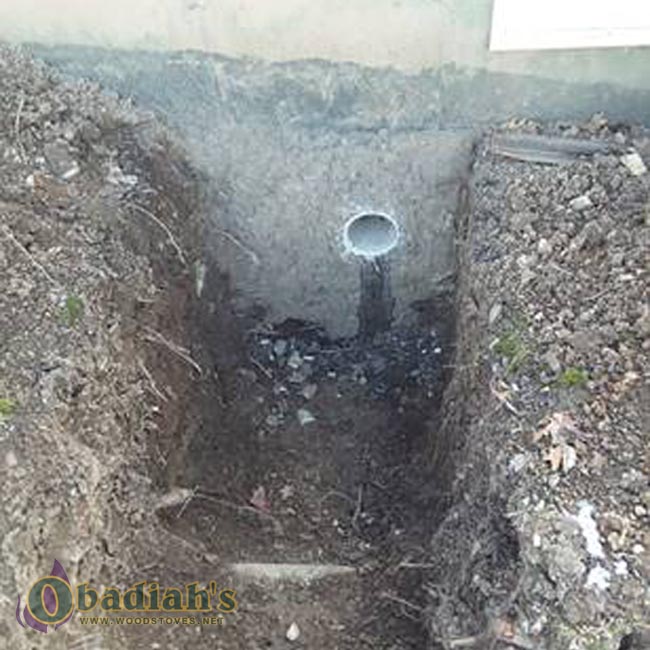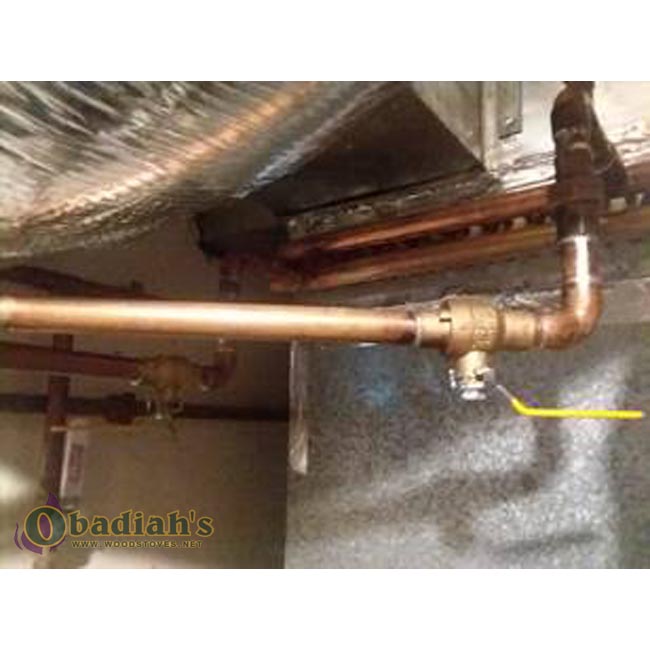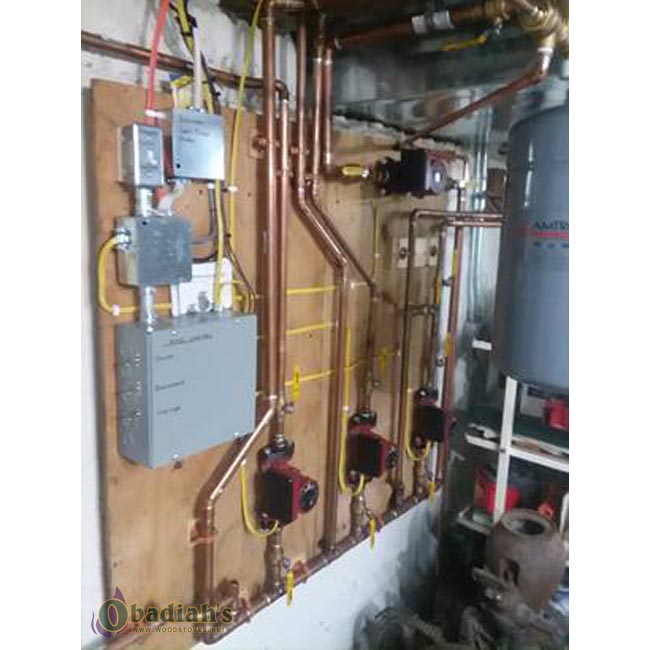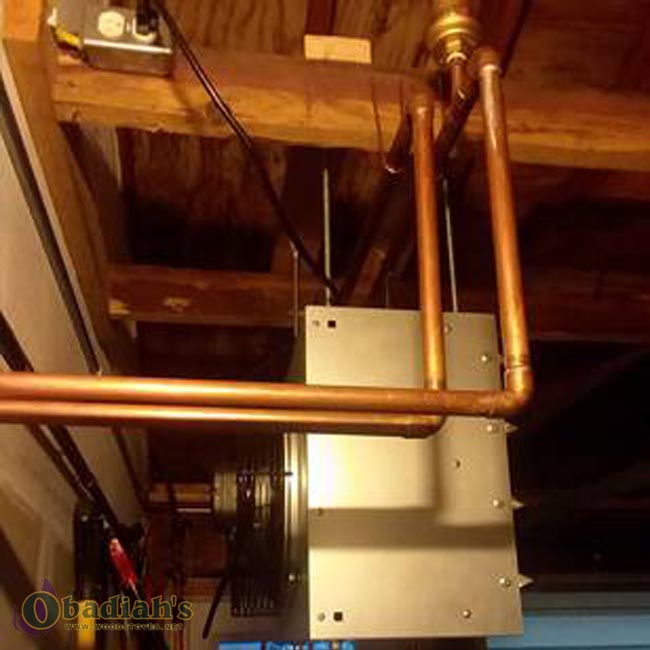 Top Five Reasons We Choose Glenwood Boilers
Glenwood Boilers - Frequently Asked Questions
Glenwood Boilers - Wood & Gas Combo Boiler, and Auto Ignition