Sunday, December 3, 2023
XTD 1.5-I Flame Energy Wood Burning Insert - Discontinued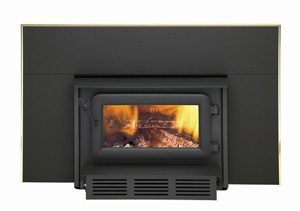 Built by SBI (Osburn), these continuously welded, uni-body steel wood inserts are manufactured in North America with North American steel by Flame Energy.
Description
Specifications
Photos (1)
Pricing
Extended Info
Videos (5)
Add Review
THIS PRODUCT HAS BEEN DISCONTINUED, THIS PAGE IS UP FOR INFORMATIONAL PURPOSES ONLY
The Flame Energy XTD 1.5-I wood burning insert is ideal for increasing the efficiency of a fireplace, allowing it to heat every room evenly. Designed to be installed into an existing wood-burning fireplace, you can keep the classic look of your fireplace and enhance heat efficiency. Open burning fireplaces are inefficient, burning rapidly, putting off little heat into your living area, and pulling large volumes of air out of the home and up the chimney with most of the heat from the fireplace. The Flame insert allows a long burn time using little wood while providing air-tight, efficient combustion. Holding logs up to 19 inches long, the firebox is 1.8 cubic feet and allows output up to 60,000 BTUs, effectively heating up to 1,600 square feet of space. The insert includes a heat-activated 130 Cfm fan kit, but a Faceplate and Faceplate Trim Kit are required to complete the appliance. In addition, a 6" stainless steel chimney liner kit is also recommended for the purposes of safety and optimum operational performance. If you wish to install the insert into a fireplace on an exterior wall with an exposed chimney you should also consider installing a Draw Collar to avoid draft problems.
Features
Model Number: FL-060
Maximum heat output of 60,000 BTU
Includes a heat-activated, 130CFM blower
1.8 cubic foot firebox
Maximum log length of 19 inches
Air-wash system
Optimum efficiency: 75%
May qualify for some government incentives.
Tested by Intertek as per applicable standards (CSA/UL/ULC and/or others)
Options
Faceplate kit(29" X 44") (AC03400)
Black (OA10122), brass (OA10121) or brushed nickel (OA10123) finish faceplate trim kit (29" x 44")
Fresh air kit adapter (5" diameter) (AC01298)
Liner fastening system (AC02006)
Liner offset adaptor (AC01370)

Resources:
| | |
| --- | --- |
| Specifications | Flame Energy XTD 1.5-I |
| Type of fuel | Wood |
| Recommended surface | 850 to 1600 sq. ft. |
| Blower | 130 CFM |
| Maximum output - EPA test wood | 34000 BTU |
| Maximum output - seasoned cord wood | 60000 BTU |
| Color | Metallic black |
| Minimum fireplace opening | 28 7/8"W x 13 1/8"D x 21 1/4"H |
| Exterior dimensions | 27"W x 23 1/2"D x 20"H |
| Exhaust pipe diameter | 6" |
| Centre line of flue outlet to the back | 6 7/8" |
| Centre line of flue outlet to the side | 13 7/16" |
| Type of chimney | 2,100 deg. F (1150 deg. C) |
| Recommended chimney diameter | 6" |
| Minimum chimney height | 12' |
| Firebox dimensions | 21 1/4"W x 14"D |
| Log positioning | Width |
| Maximum log length | 19" |
| Door opening dimensions | 17 3/4"W x 8 1/4"H |
| Type of door | Glass with cast iron frame |
| Minimum clearances to combustibles * | (Data expressed in inches. 1 inch = 25.4 mm) |
| Combustible side wall to unit | 13" |
| Combustible side mantle to unit | 10" |
| Combustible top mantle to unit | 22" |
| Combustible top shelf to unit | 29" |
| Minimum floor protection in front of unit | 18" / 16" |
| Projection in the room minimum / maximum | 7.75" / 9.75" |
| Glass surface | 16"W x 7.75"H |
| Steel thickness | ¼" |
| Weight | 350 lbs |
| Warranty | Limited lifetime |
| Test standard - safety | ULC-628 , UL 1482 |
| Test standard - emissions | E.P.A. Method 28 |
* The information given on the certification label affixed to the appliance always overrides the information published in any other media (owner's manual, catalogues, flyers, magazines and/or web sites).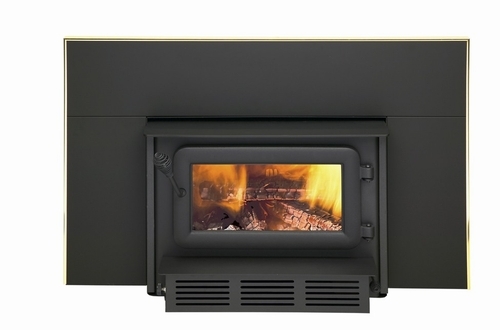 ** Residential, curbside delivery via freight truck with a lift gate is included for shipping in the Continental U.S.A. (some exceptions may apply). Please inquire with our sales staff if you have specific shipping needs such as international, freight terminal and/or business deliveries or if you need a smaller truck size. Click here to see Obadiah's Shipping Terms.
Please call or email us today to order! One of our sales consultants will help you on your way to great, home wood-fired cooking!
Obadiah's offer's a 20% discount and free shipping on most complete chimney systems. Email our chimney specialists for an exact quote.
CLICK HERE TO VISIT OUR NEWER WEBSITE WHERE YOU CAN FIND PRICING AND MORE INFORMATION
Be sure to check out our newly improved Cookstove Community website cookstoves.net; the best place online to connect with other cookstove users over stoves, self-sufficient living, alternative energy, and more! Take a look at our selection of videos, articles, and photos, and be sure to visit the forums to connect with like-minded folks from all over.
If you are planning to cook with a cookstove, you will need to understand some basic fire safety. Remember, extinguishing a grease or oil fire with water is not a good idea.
For help choosing and installing a wood boiler, see the links and posts below.
Chimney Liner Installation - Chimneys 101
Chimney Liner Installation Part I - Preparing the Liner
Chimney Liner Installation Part 2 - Inserting the Liner
Chimney Liner Installation Part 3 - Connecting the Liner & Damper Insulation
Chimney Liner Installation Part 4 - Final Touches