Sunday, December 3, 2023
Esse Warmheart S Wood Cookstove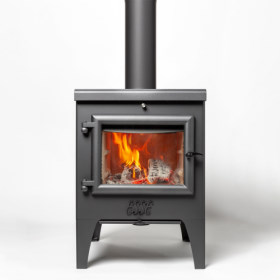 The Warmheart S wood cookstove is Esse's new, compact wood cook stove model, built to the same robust standards as their legendary Ironheart line. A detachable grill can be added to the firebox, perfect for grilling a delicious steak, and the four zone hob with graduated temperature hotplate technology makes it a breeze to utilize the cooktop for everything from searing to toasting. The Warmheart S features the same dimensions and profile as the regular Warmheart, minus the cooktop lid and towel rack, allowing for a further reduction in space and weight. Whether you're a small restaurant with limited space, or just looking for a compact cooking solution for your home kitchen, the Warmheart S has plenty to offer.
Description
Specifications
Photos (2)
Pricing
Extended Info
Add Review
Features:
The Warmheart S heats up to 1,000 square feet!
Robust Construction
Small Footprint
Graduated Temperature Hotplate Technology
Sizable Baking Oven
Simple Air and Emission Filter Controls
Outside Air Connection
UL Tested
EPA Exempt (Not EPA Exempt in Washington State)

Resources:
| | |
| --- | --- |
| Specifications | Esse Warmheart S |
| Heat Area | 1,000 sq. ft. |
| Overall Dimensions | 27.2"H x 19.7"W x 23.6"D |
| Firebox Dimensions | 7.8"H x 13.8"W x 17.7"D |
| Max Log Length | 15.7" |
| Heat Output | 17,060 BTU |
| Efficiency | 77% |
| Flue Pipe Diameter | 6" |
| Minimum Chimney Height | 15' |
| Graduated Temperature Hotplate | 374-572°F |
| Clearance to Combustibles | Esse Warmheart S |
| Side | 13.8" |
| Rear | 15.7" |
| Top | 19.7" |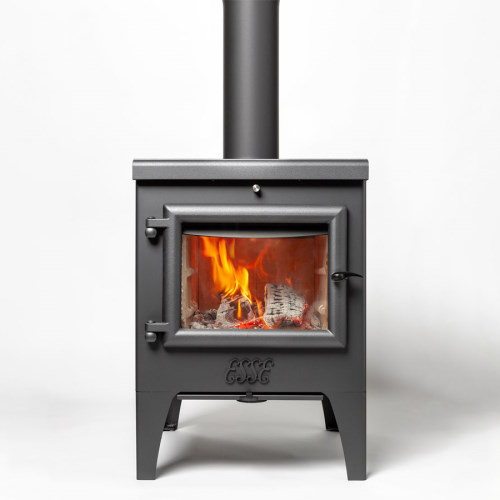 Be sure to check out our newly improved Cookstove Community website cookstoves.net; the best place online to connect with other cookstove users over stoves, self-sufficient living, alternative energy, and more! Take a look at our selection of videos, articles, and photos, and be sure to visit the forums to connect with like-minded folks from all over.
If you are planning to cook with a cookstove, you will need to understand some basic fire safety. Remember, extinguishing a grease or oil fire with water is not a good idea.