Thursday, September 20, 2018
DS Stoves DS5000 Coal Commercial Boiler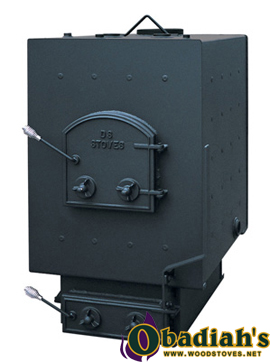 Because the DS5000 meets commercial EPA standards, this unit is EPA EXEMPT. This unit is to be sold for commercial purposes only.
The DS5000 Coal Boiler by D.S. Machine Stoves is Amish designed and hand crafted for maximum efficiency and less fuel consumption. This high quality efficient and clean burning boiler provides an effective method of heating a home or other building(s) and can also meet hot water needs.
The DS5000 is made with integrity in the USA by an industry leading coal boiler manufacturer, DS Stoves!

Description
Specifications
Photos (18)
Pricing
Add Review
DS Machine Stoves efficient boiler units are Amish made and built to last. The DS5000 boiler's design and engineering are based on 30 years of experience.
The heat exchanger of the boiler maximizes the efficiency of the heating of the water and the water temperature of the DS5000 is easily maintained with the use of an included temperature gauge. Moreover, all DS coal boilers have an optional 4 gallon per minute coil or the boiler can be added on to an existing hot water system. The DS 5000 also has the following features.
Features:
Burns coal
External shaker handle
Heavy duty cast iron grate system
Cast iron doors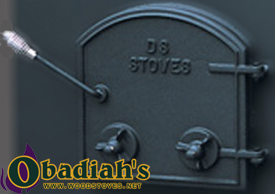 Samson draft regulator
30# pressure relief valve
Water temperature and pressure gauge
3/4" boiler drain
Click here for Single Line PEX Pipe
Click here for Dual Line PEX Pipe
Options:
Forced draft
Rear exhaust option
Right side or left side 2nd ash door
4 gallon per minute domestic water coil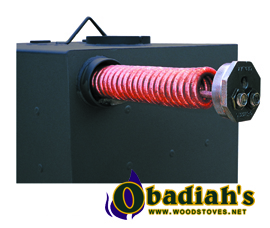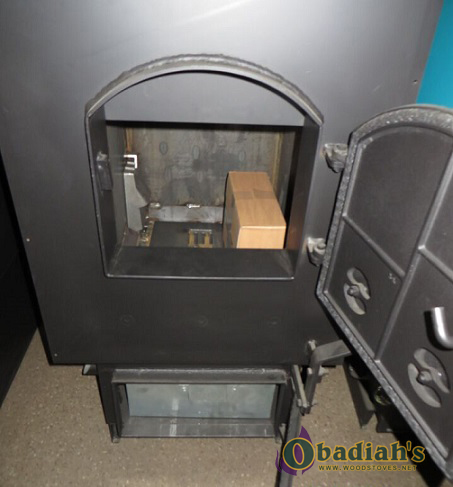 Specifications
DS Stoves DS5000 Boiler
Width
33.5"
Height
62"
Depth
46"
Fuel
Coal
Heating Area
Up to 7,500 BTU's
Heating Area (Greenhouse)
Up to 3,800 BTU's
Heating Output
380,000 BTU's
Efficiency
80%
Firebox Dimensions
24" x 39"
Firebox Door Dimensions
14" x 14.5"
Firebox Volume
13 cu. ft.
Log Length
36"
Ash Door Dimensions
16.5" x 8.5"
Flue
8"
Water Capacity
125 gallons
Weight
1950 lbs
Clearances
Side & Rear
18"
Front
48"
Flue/Stove Pipe
18"
Ceiling
36"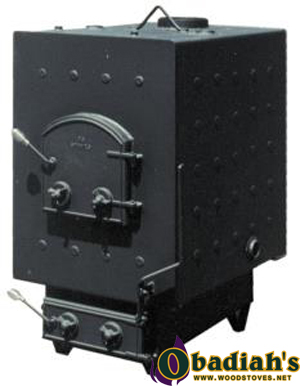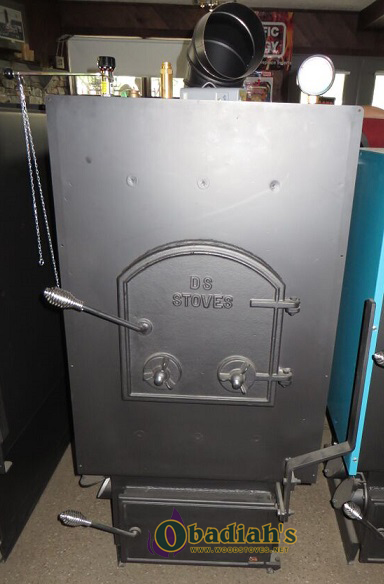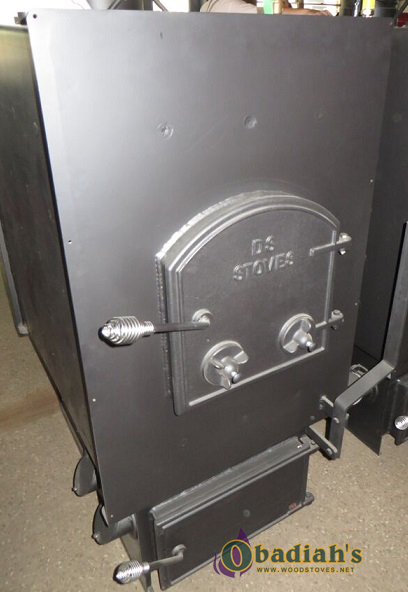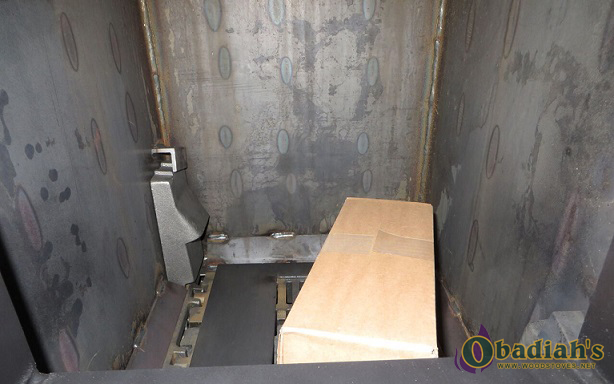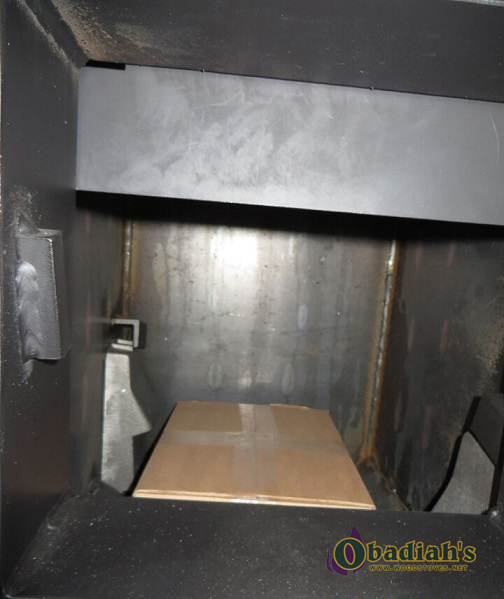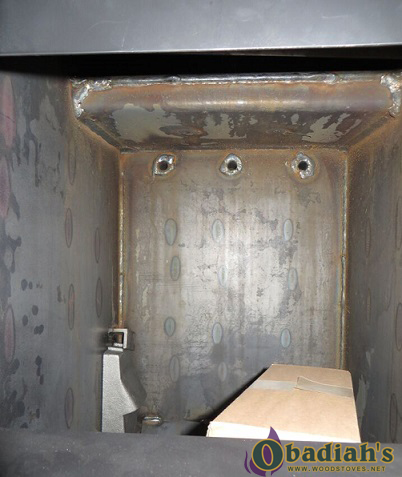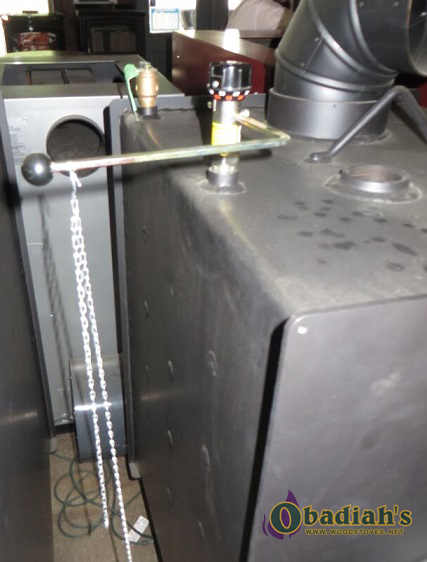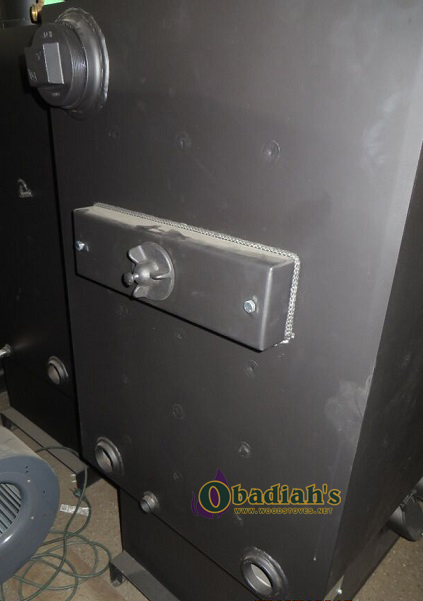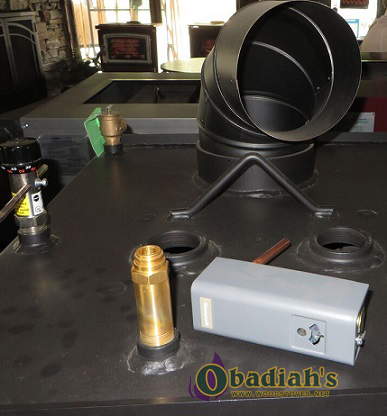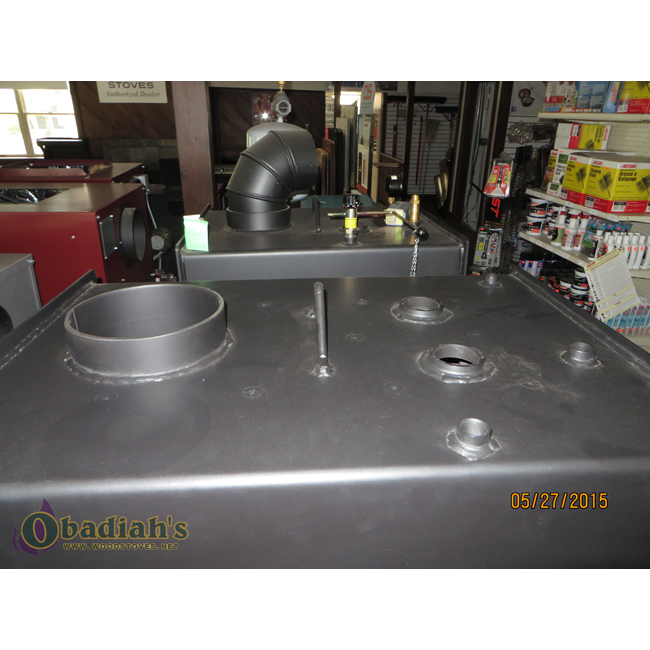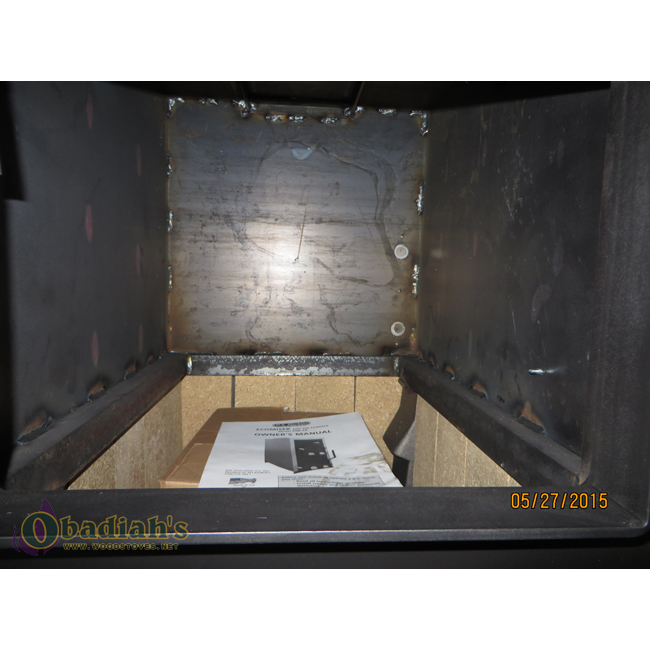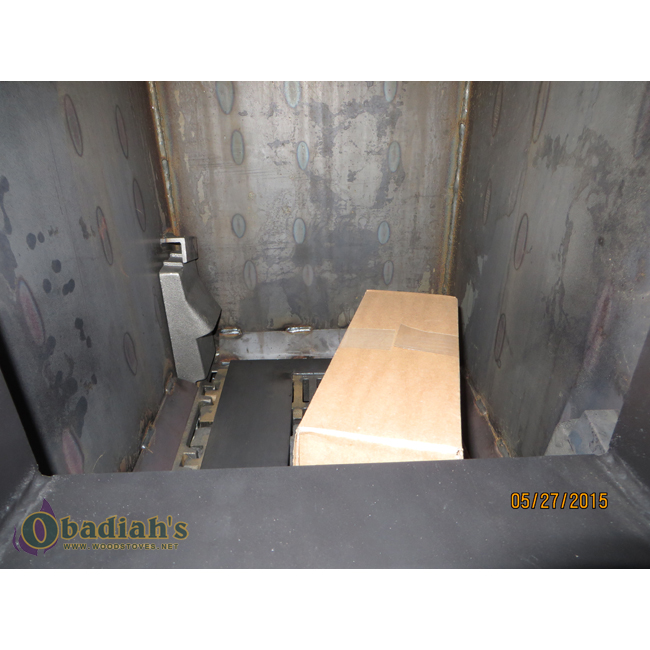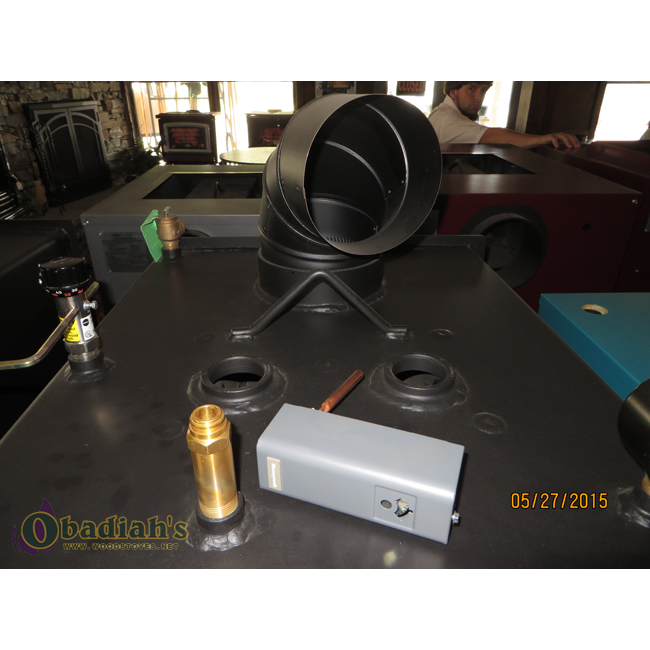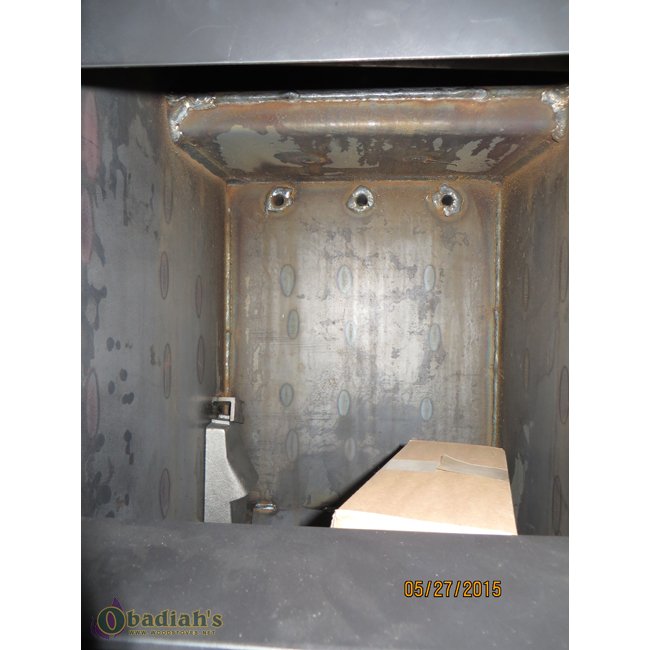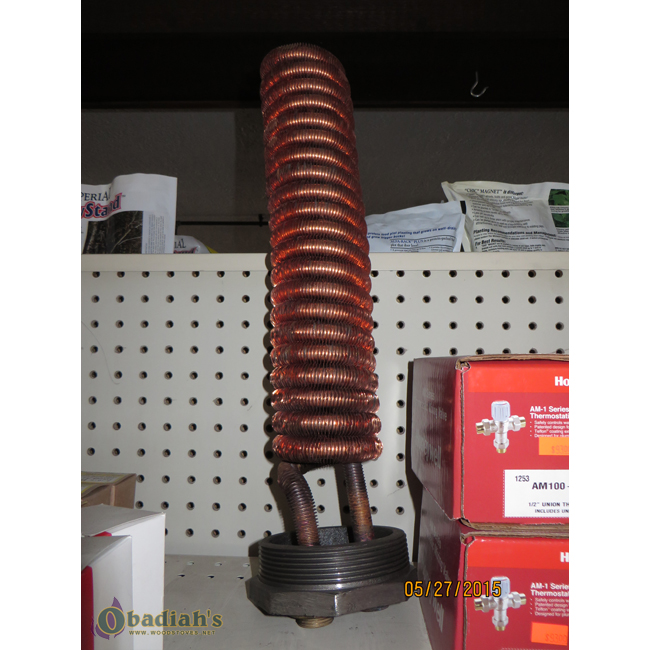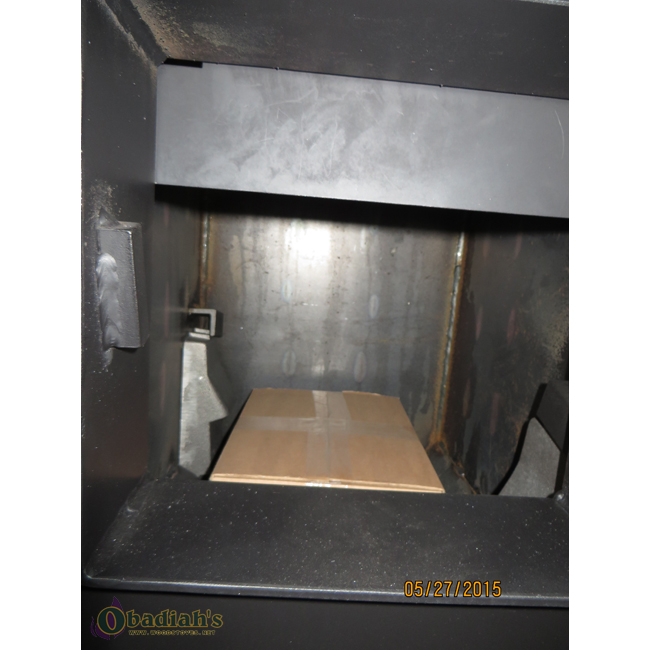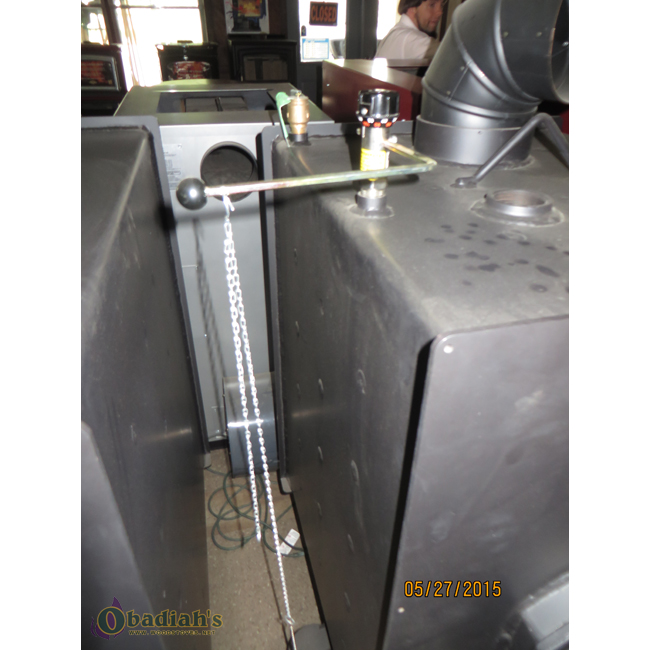 | | |
| --- | --- |
| Product | Price |
| DS Stoves DS5000 Boiler Model, 380,000 BTU Boiler with 4 controls | Call for Pricing |
| Options | |
| 4-GPMC; 4 gal per min Hot Water Coil | Call for Pricing |
| FDK-001; Forced Draft Kit (only) | Call for Pricing |
| FDK-002A; Forced Draft Kit (complete with Aquastat) | Call for Pricing |
| 4-BP; 4" Black Plug (for coil prep) | Call for Pricing |
| BC-PAC 4 -Boiler Controls: Samson Reg. #30 safety valve, 3/4" Boiler drain and temperature & pressure gauge | Call for Pricing |
| Rear Exhaust (additional cost) | Call for Pricing |
Please call or email us today for a price quote with shipping.