Saturday, December 2, 2023
DS Stoves Energy MAX Plus 110 Furnace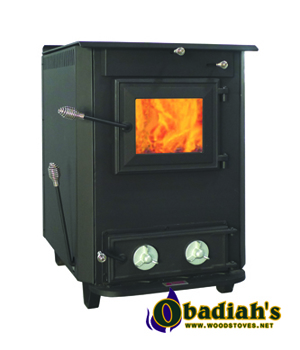 No Electricity Needed for this Furnace!!!
This efficient hot air furnace is designed to heat the entire home by convection. The DS Stoves Energy MAX Plus 110 coal furnace is Amish made and is built for natural circulation of heat – no electricity or fan needed! The DS110 circulator moves heat with natural convection – heat is transferred by means of currents in the air. The Energy Max 110 is manufactured in the USA and is safety tested to UL standards.

Description
Specifications
Photos (15)
Pricing
Videos (3)
Add Review
The Energy Max Plus 110 coal furnace circulator by D.S. Machine Stoves is Amish designed and hand crafted to provide heat for the entire home and have a clean burn and high efficiency amazingly without the use of fans or electricity – what a plus!
The heated air from the special tubes and side jacket of the efficient hot air furnace continues to rise until it has cooled by transferring its thermal energy to the rest of the surrounding air and falls back down to the heat source at which point a convection cycle will begin.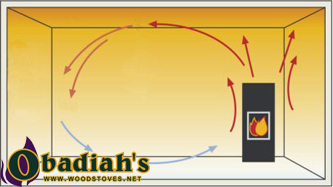 Hot water or hot air bimetal regulators are standard in all DS Machine Stoves and the DS EXTREME Energy Max 160 also has the following features.
Features:
Reburn system that creates "EXTREME" clean burn for coal
Firebox lined with special material to give high efficiency and a longer burn time
Heat exchanger tubes through furnace to create natural convectional circulation
Draft regulated with a bi-metal control
Ceramic glass in door with adjustable air wash system
Cast iron door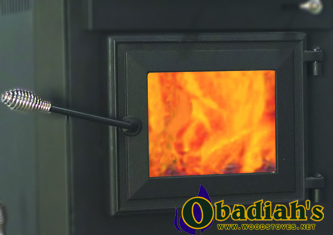 Heavy duty cast iron ash grate system
Burns coal
Exterior ash shaker system that reduces dust
Options: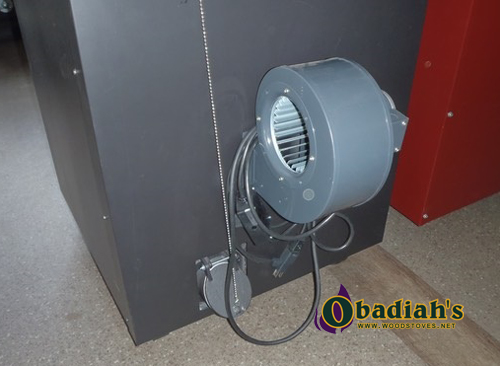 Resources:
Specifications
DS Stoves Energy MAX Plus 110 Furnace
Width
31.5"
Height
38.75"
Depth
34"
Fuel
Coal
Heating Capacity
Up to 2,400 sq. ft.
Heating Output
110,000 BTU's
Efficiency
85%
Firebox Dimensions
14" x 22"
Firebox Door Dimensions
13.75" x 12"
Firebox Volume
3.6 cu. ft.
Log Length
20"
Ash Door Dimensions
16.5" x 5.5"
Flue
6"
Weight
750 lbs
Clearances
Side & Rear
24"
Front
48"
Flue/Stove Pipe
18"
Ceiling
36"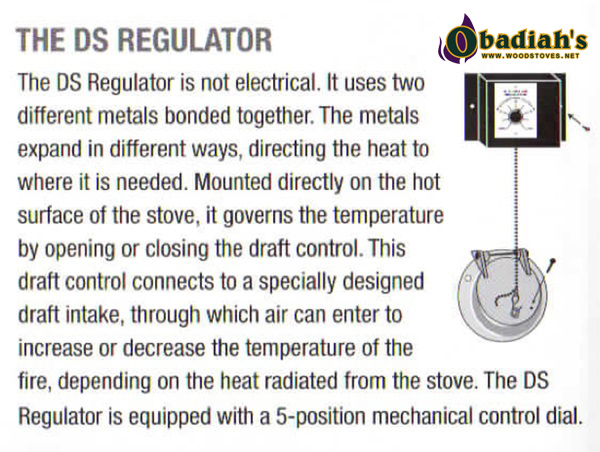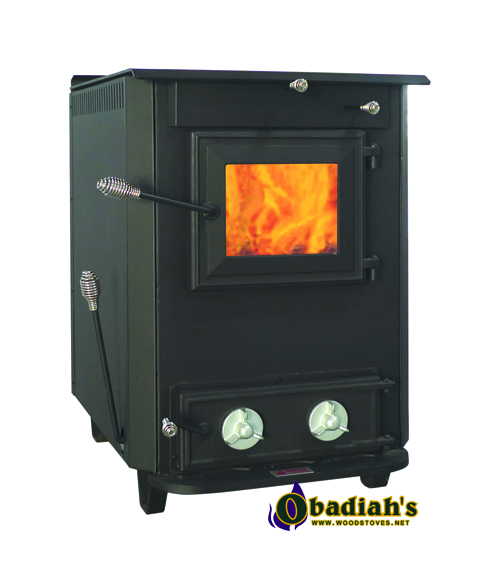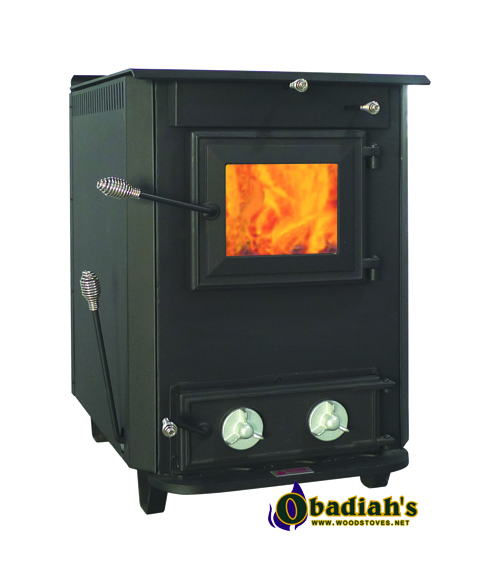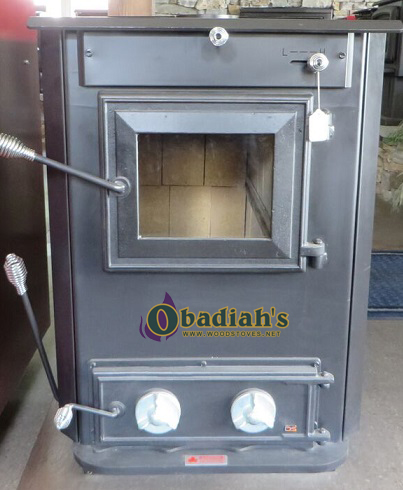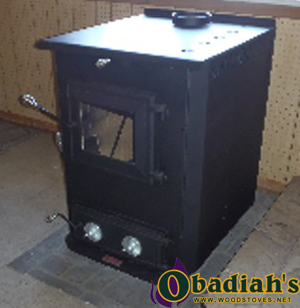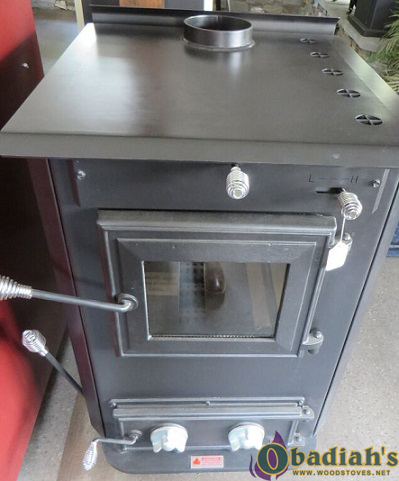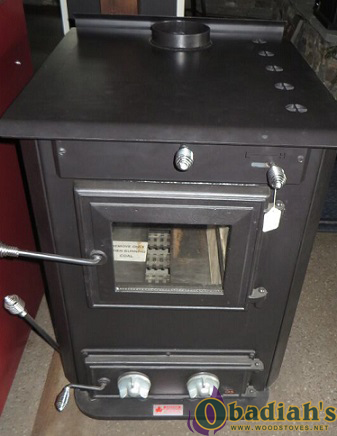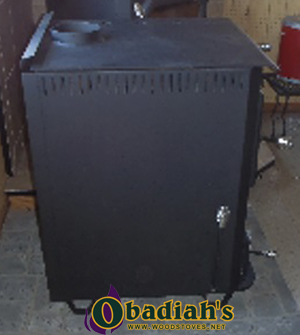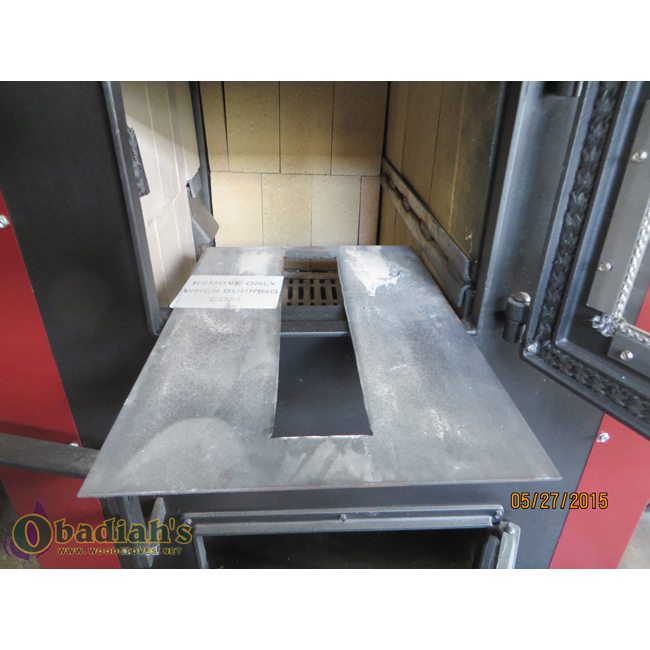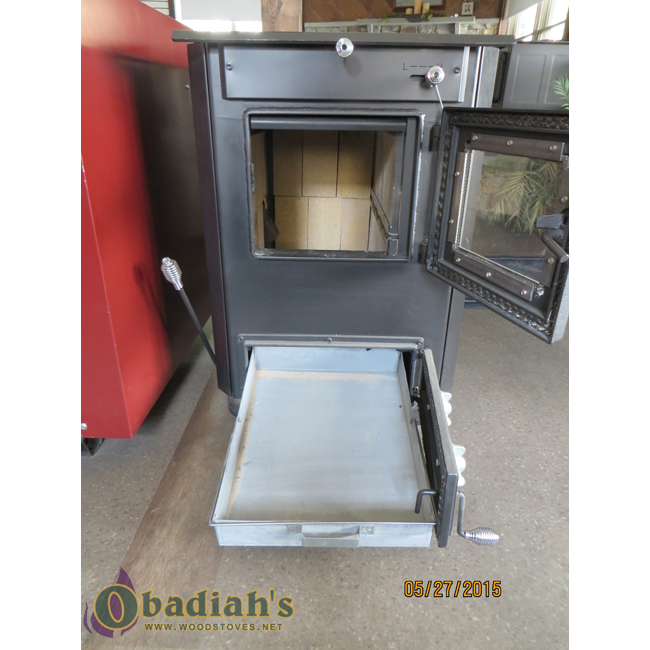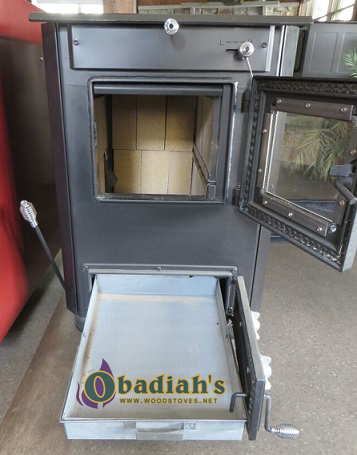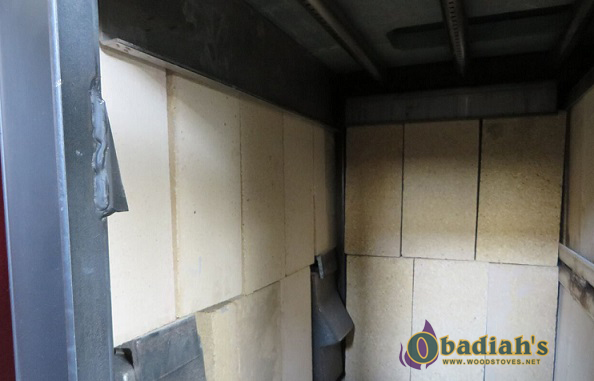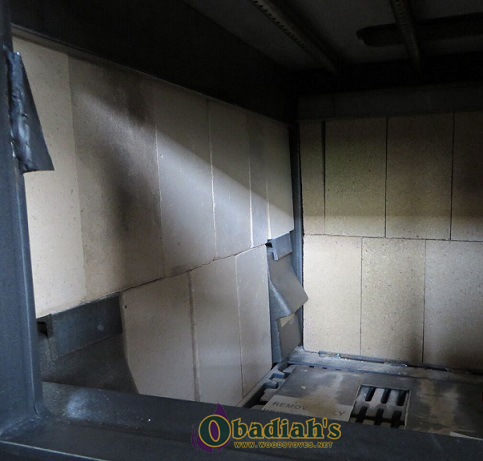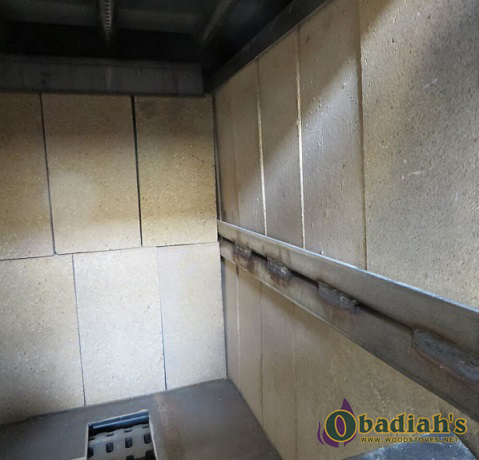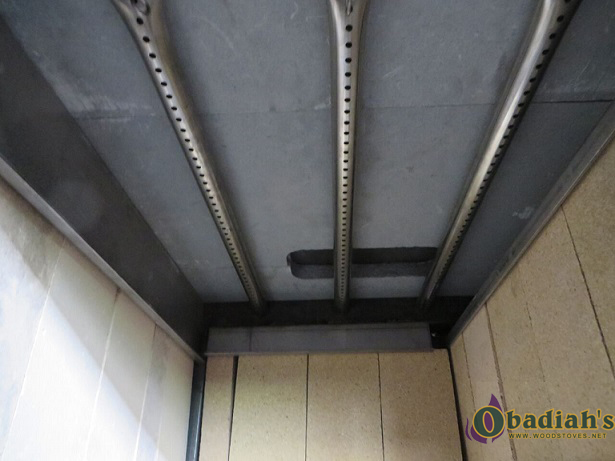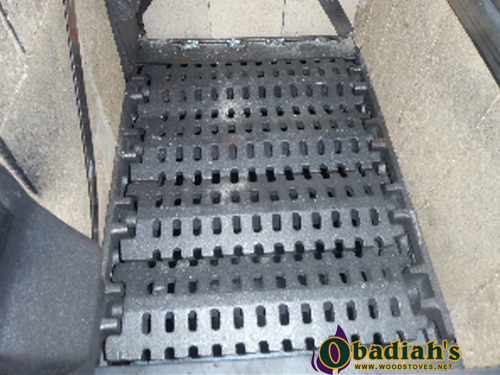 Please call or email us today for a quote on pricing and shipping!
Please call or email for a price quote and specify the model you are interested in and your zip code. One of our sales associates will be glad to answer your inquiry.
Freight truck deliveries may be on a truck that is over 60' long. Please inquire with our sales staff if you have specific shipping needs such as international, freight terminal and/or business deliveries or if you need a smaller size truck. Click here to see Obadiah's Shipping Terms.
Obadiah's offer's a 20% discount and free shipping on most complete chimney systems. Email our chimney specialists for an exact quote.
CLICK HERE TO VISIT OUR NEWER WEBSITE WHERE YOU CAN FIND PRICING AND MORE INFORMATION
Boss of the Swamp: Woodstove & Chimney Maintenance (Part 1)
Boss of the Swamp: Woodstove & Chimney Maintenance (Part 2)
Wood Stoves with Domestic Hot Water View Review