Sunday, December 3, 2023
DS Stoves DS1624 Econo Riteburn Coal Stove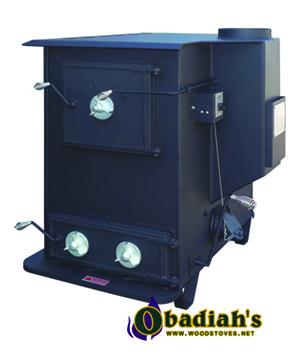 The DS1624 Riteburn is manufactured in the USA and is UL listed. The DS Stoves DS1624 Econo Riteburn Stove is Amish made and is built for natural circulation of heat – no electricity or fan needed! This coal stove is built based on a time tested design, downdrafting, to extract maximum heat – patented in 1869!

Description
Specifications
Photos (3)
Pricing
Videos (2)
Add Review
This stove is a downdrafter (also called baseburning). Air is drawn down and the smoke and exhaust pulled through to extract maximum heat. Downdraft stove designs like the 1624 are making a comeback with its efficiency and clean burn properties including less creosote troubles. The DS1624 Econo Riteburn circulator by D.S. Machine Stoves is Amish designed and hand crafted to provide heat for the entire home or workshop and have a clean burn and high efficiency amazingly without the use of fans or electricity.
Hot water or hot air bimetal regulators are standard in all DS Machine Stoves and the DS1624 Econo Riteburn also has the following features.
Features: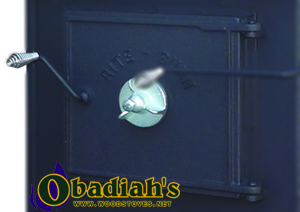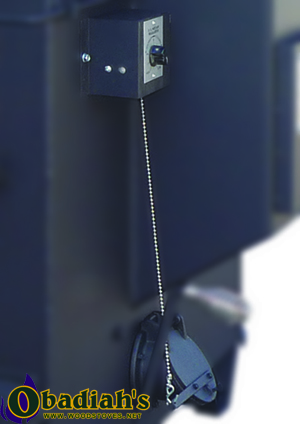 Heavy 7 gauge steel top 10 gauge steel sides
UL listed
Burns coal
Oxygen reburn
Downdrafter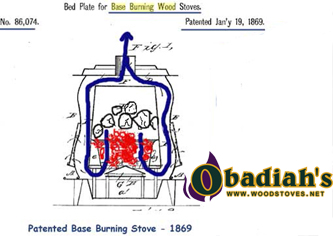 Options
Sheet metal kit
Door available righthand or lefthand

Resources:
Specifications
DS Stoves DS1624 Econo Riteburn Stove
Width
29.5"
Height
36"
Depth
30"
Fuel
Coal
Heating Area
Up to 2,600 sq. ft.
Heating Output
140,000 BTU's
Efficiency
71.5%
Firebox Dimensions
16" X 24"
Firebox Door Dimensions
11" x 12"
Firebox Volume
4.9 cu. ft
Log Length
22"
Ash Door Dimensions
16.5" x 5.5"
Flue
7"
Weight
415 lbs
Clearances
Side
24"
Side Door
48"
Rear
30"
Front
24"
Flue/Stove Pipe
18"
Ceiling
36"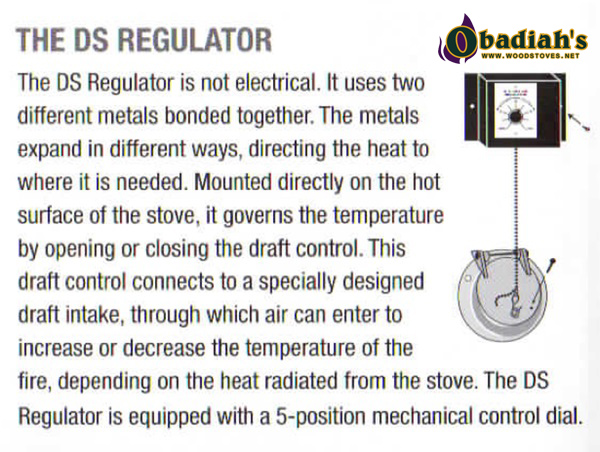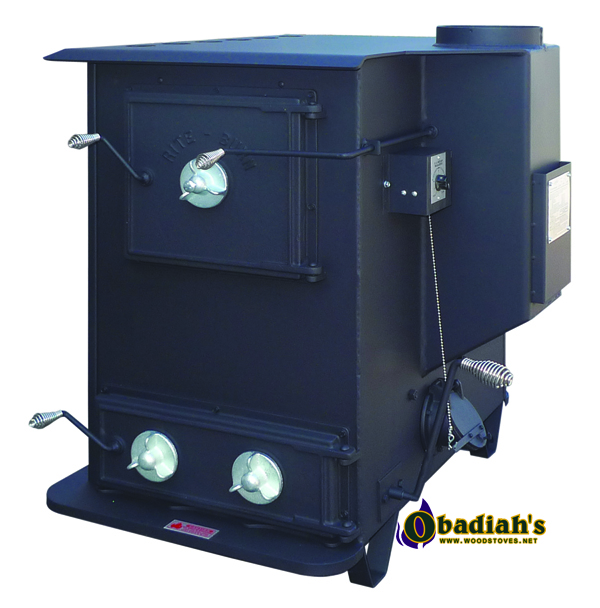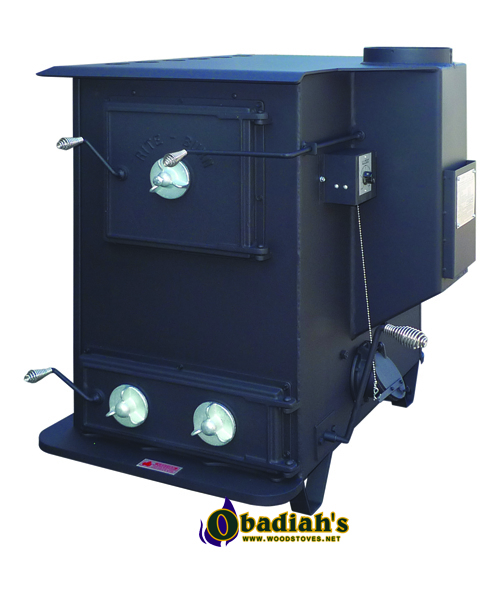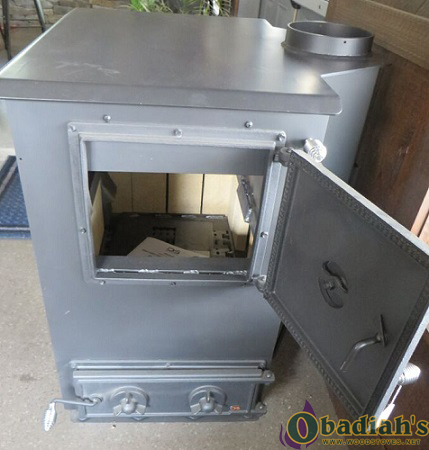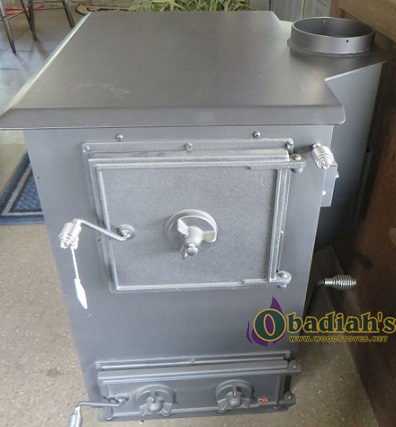 Please call or email us today for a price quote with shipping.
Please call or email for a price quote and specify the model you are interested in and your zip code. One of our sales associates will be glad to answer your inquiry.
Freight truck deliveries may be on a truck that is over 60' long. Please inquire with our sales staff if you have specific shipping needs such as international, freight terminal and/or business deliveries or if you need a smaller size truck. Click here to see Obadiah's Shipping Terms.
Obadiah's offer's a 20% discount and free shipping on most complete chimney systems. Email our chimney specialists for an exact quote.
CLICK HERE TO VISIT OUR NEWER WEBSITE WHERE YOU CAN FIND PRICING AND MORE INFORMATION
Boss of the Swamp: Woodstove & Chimney Maintenance (Part 1)
Boss of the Swamp: Woodstove & Chimney Maintenance (Part 2)