Thursday, September 21, 2023
DS Anthra-Max High-Efficiency Freestanding Coal Stove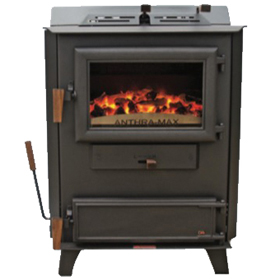 The DS Anthra-Max is an American-made, coal stove that is focused on efficiency and function. Designed for the first floor or basement of a home, the DS Anthra-Max features a smoke and gas re-burn system! THE DS Anthra-Max High-Efficiency Coal Stove comes in 3 models: the XV14 Living Room Model with optional cover lid is the ideal coal-burning heating solution for a 1,400 square foot space, the XV15 Living Room Model with optional step top and cover lid to heat up to 2,000 square feet, and the XV16 Basement Model to heat up to 2,500 square feet.
Description
Specifications
Photos (3)
Pricing
Add Review
Burns coal
Heat exchanger tubes through firebox for natural circulation
Built from heavy plate steel
Superior cast iron Shaker grates
Cast Iron airtight doors with knife-edge seals
Gravity-fed coal hopper
Dust-free exterior Shaker handles
24-48 hour burn time
Removable firebrick retainers (bolt-on)
SS secondary re-burn baffle (removable)
Adjustable air wash
BI-metal draft regulator (proven for 25+ years)
Extra-wide ashpan (for minimum ash spillage)
Large 15" x 9" glass viewing window
Made in the USA

Resources:
Model #
DSXV14
DSXV15
Fuel
Coal
Coal
Heating Area (square feet)
1,400
2,000
Efficiency
82%
82%
BTU/hr
55,000
72,000
Firebox Size (W x D x H)
16" x 12" x 14"
16" x 16" x 14"
Firebox Volume (cubic feet)
1.55
2.0
Firebox Height to hopper
11 1/2"
11 1/2"
Firebox Height
14"
14"
Hopper door size (W x D)
11 3/4" x 8 1/2"
11 3/4" x 8 1/2"
Top door size (W x H)
18" x 11 3/4"
18" x 11 3/4"
Ash door size (W x H)
19" x 5 1/4"
19" x 5 1/4"
Rear exhaust/size
6"
6"
Coal Hopper Capacity
40 lbs
40 lbs
Coal volume with hopper
85 lbs
110 lbs
U.L. tested
Yes
Yes
Weight
590 lbs
590 lbs
Warranty
5-year limited
5-year limited
Floor to center of rear exhaust
32 1/4"
32 1/4"
Overall size with living room sheet metal (W x D x H)
28 1/2" x 22 1/2" x 39 1/2"
28 1/2" x 26 1/2" x 39 1/2"
Optional basement or living room sheet metal
N/A
34 1/2" x 26 1/2" x 39 1/2"
Optional top cover lid
Yes
Yes
Optional step top
No
Yes
Optional variable speed Blower
Max 125 CFM
Max 125 CFM
Clearances
Back & Side
18"
18"
Front
48"
48"
Flue/Stove pipe
18"
18"
Ceiling
36"
36"
Corner Clearance
9"
9"
Schematic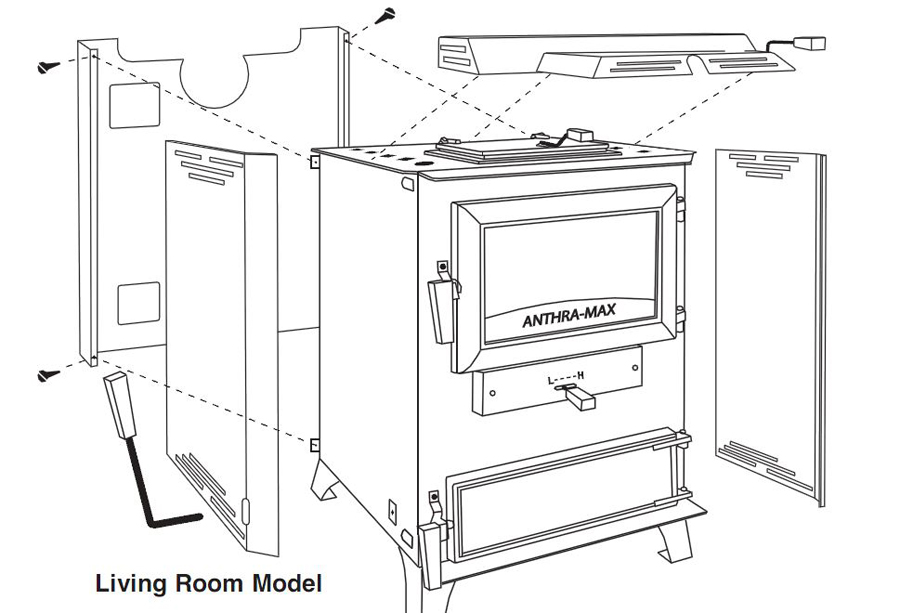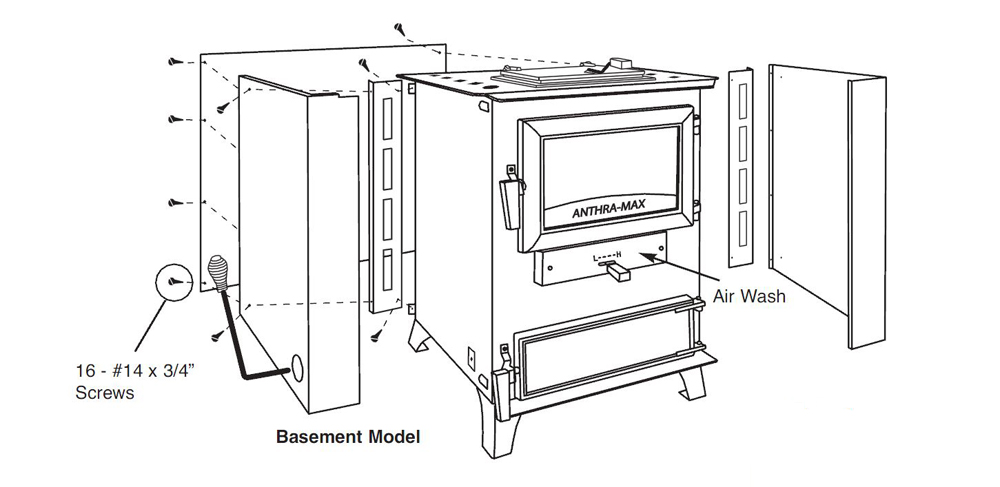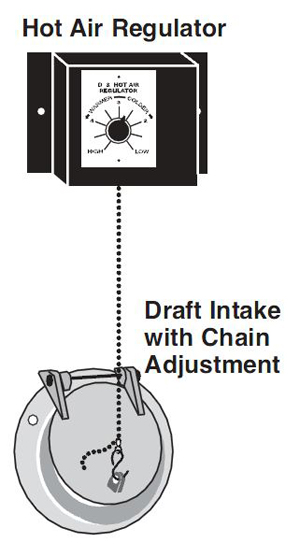 Clearances to Combustibles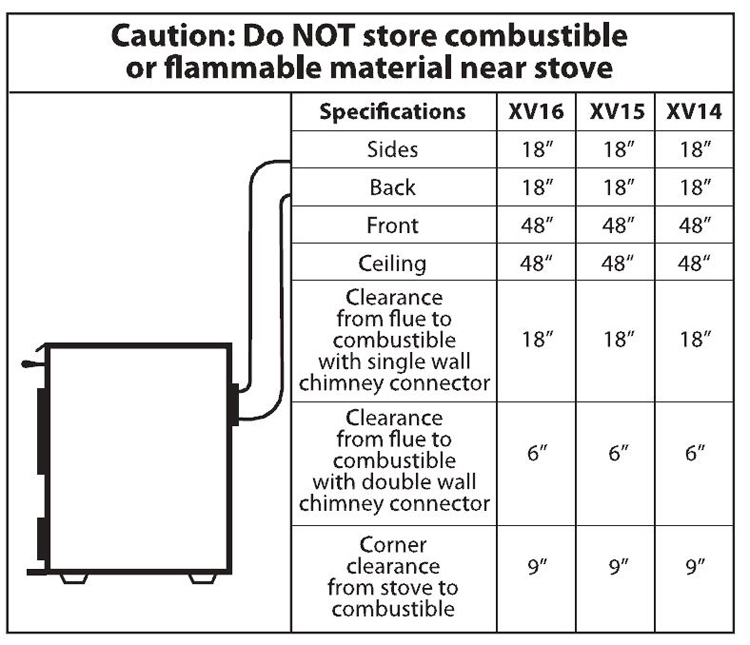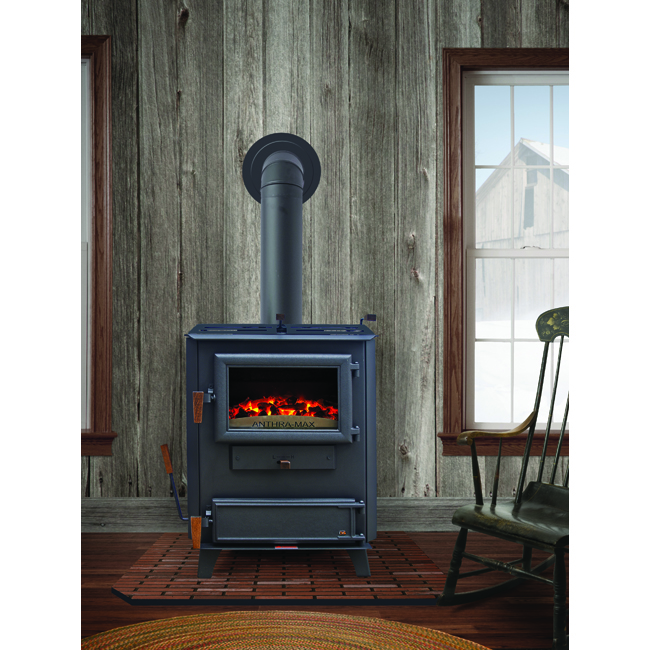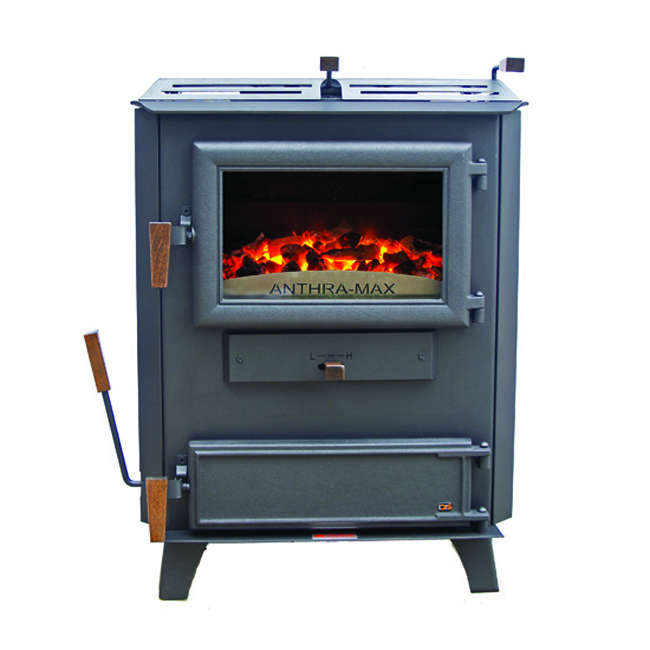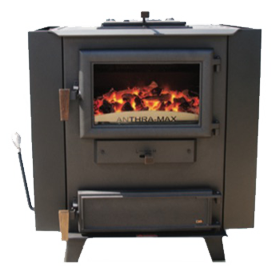 Please call or email for a price quote and specify the model you are interested in and your zip code. One of our sales associates will be glad to answer your inquiry.
Freight truck deliveries may be on a truck that is over 60' long. Please inquire with our sales staff if you have specific shipping needs such as international, freight terminal and/or business deliveries or if you need a smaller size truck. Click here to see Obadiah's Shipping Terms.
Obadiah's offer's a 20% discount and free shipping on most complete chimney systems. Email our chimney specialists for an exact quote.