Wednesday, February 20, 2019
Del Mar Magma BBQ Grill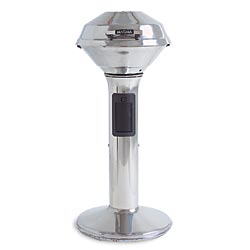 Developed for use on luxury yachts around the world, the Magma barbeque was designed to provide reliable yet elegant service in even the harshest salt-water environments. This same reliability and elegance is now available for your patio, balcony or terrace.
The Del Mar by Magma is a small but elegantly efficient grill. It was designed to compliment rather than detract from your outdoor décor. The brightly polished marine grade stainless steel will be a reflection of your good taste.
The Del Mar was developed with you in mind. The hide-away control panel rolls easily into your reach when in use. The grill operation is controlled with one knob, it lights, adjusts and turns off the barbecue with ease. The barbecue does not require a large ugly tank that needs to be lugged to the gas station for refilling. Instead, the Del Mar propane model uses lightweight, disposable LP canisters that are readily available at your supermarket. We have even made them easier to change by mounting the canister regulator on a convenient swing out receptacle. The natural gas model simply connects to your residential gas supply. The barbecue comes completely assembled.
There is no need for tools or complicated directions. Simply attach the screw-on canister or connect to natural gas and you are ready to grill. Cleaning up was also designed with your convenience in mind. The interior stainless steel components are easily accessible. There are no heavy weight grill racks or burners to contend with. The grill rack, radiant burner plate, radiant dome, fire pan, and burner are all reachable, lightweight and easily disassembled for cleaning.
Description
Specifications
Photos (1)
Pricing
Add Review
DM10-016LP (propane) Features:
Entirely 100% Mirror Polished 18-9 Stainless Steel
Pop-out, single knob, temperature control and piezo lighting system
Concealed, swing-out regulator for easy canister change
Patented double-hinged lid
Fully Assembled - ready to use
DM10-01NG (natural gas) Features:
Entirely 100% Mirror Polished 18-9 Stainless Steel
Pop-out, single knob, temperature control and piezo lighting system
Patented double-hinged lid
Fully Assembled - ready to use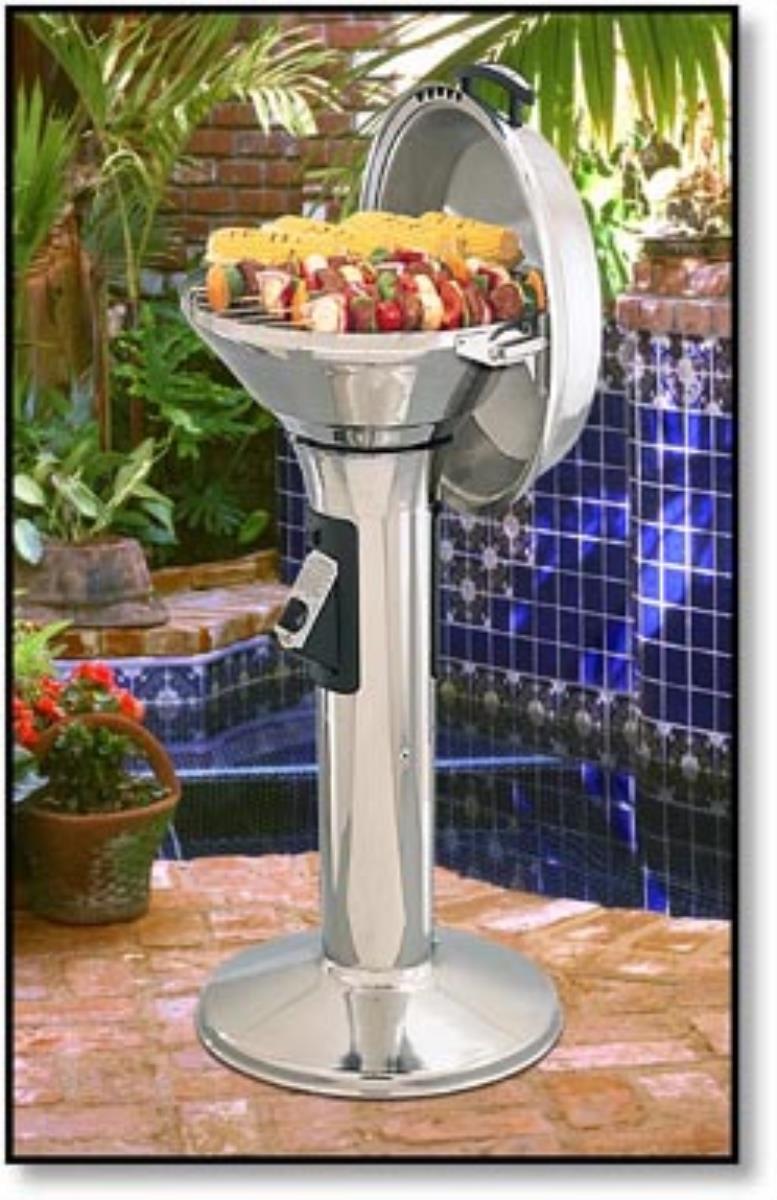 | | |
| --- | --- |
| Pricing | DM10-01 |
| DM10-01NG/DM10-01LP | $550 Includes shipping within the continental U.S. |