Saturday, December 2, 2023
Buck 74ZC Non-Catalytic Stove - Discontinued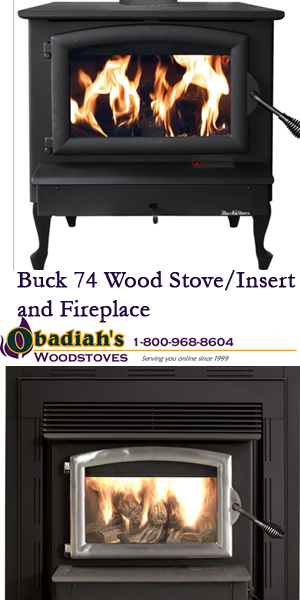 This product has been discontinued as it does not meet 2020 EPA Emission Standards. This page exists for informational purposes only.
The Buck Model 74ZC Wood burning unit is perfect for your new construction or remodeling project. The Model 74ZC can be installed as a freestanding, insert, or zero clearance wood burning appliace. Allowing you to save the expense of a masonry fireplace while enjoying all the warmth and efficiency of a Buck Stove. The Buck Model 74 ZC non-catalytic wood burning unit features a factory installed variable speed blower as standard equipment. The firebox features secondary reburn tubes producing a High Effeciency burn, without a Catalyst. The Buck model 74 and 74ZC are Washington and Oregon state approved.
Buck Stove Company commitment to Excellence
Made in the U.S.A.
Unmatched Product, Unmatched People, Unmatched Pride
Handcrafted design and workmanship
Description
Specifications
Photos (8)
Pricing
Videos (7)
Add Review
The Model 74 is a non-catalytic wood burning stove designed to meet the most stringent emissions standards without the use of a catalytic combustor. The Buck Model 74 has a BTU rating of 40,900 and can heat up to 2600 square feet. The 74 delivers heavy duty heat performance and versatility. The model 74 is available as a masonry and pre-fab fireplace, insert or as a freestanding unit.
Secondary Reburn Tubes Provide Eco-Friendly Emmisions, and Save you Money and Time in Wood Costs

The Model 74 has been tested with the following UL listed manufactured Pre-Fab Fireplaces:
Heatilator
Tempco
Marco
Woodside
Security
Preway
FMI
Majestic
Options
Door Colors Available in: Black, Pewter, and Gold

Spring Doors Handles Availble in: Black (standard), or Gold

Freestanding Models Available with Legs (Black, Pewter, and Gold) or Black Pedestal

Large Leg Kit


Regular Legs

Insert Models Available with Standard (30 1/4"H x 44"W) and Oversize (33 1/4"H x 46 3/16"W) Surrounds
Surround Trim Kit Available in: Black, and Gold

Zero Clearance Cabinet

Resources:
| | |
| --- | --- |
| Specifications | Buck 74ZC Wood Stove/Insert |
| STOVE DIMENSIONS (FRONT) | 38" Wide x 34"HIGH |
| FRAMING DIMENSIONS | 37-1/2" W x 34-3/4" H x 24-3/4" D (From Finished Wall) (Measurement from back of cabinet to beginning of flu pipe 7") |
| HEAT CAPACITY | 1,500 - 2,600 Sq. Feet |
| EPA Tested Output | 40,900 BTU's |
| EMISSIONS | 3.6 G/H |
| CUBIC FEET FIREBOX VOLUME | 2.6 |
| FIREWOOD LENGTH | 16"(front to back) 22" (side to side) |
| ASHPAN | NO |
| BLOWER | YES (comes standard) |
| FLUE SIZE | 6" |
| EFFICIENCY | 78% |
| OPTIONAL PEDESTAL | N/A |
| PRE FAB APPROVED | NO |
| MOBILE HOME APPROVED | YES++ ++Requires optional outside air pedestal and/or outside air kit for mobile home installations |
| STOVE WEIGHT | 585 Lbs |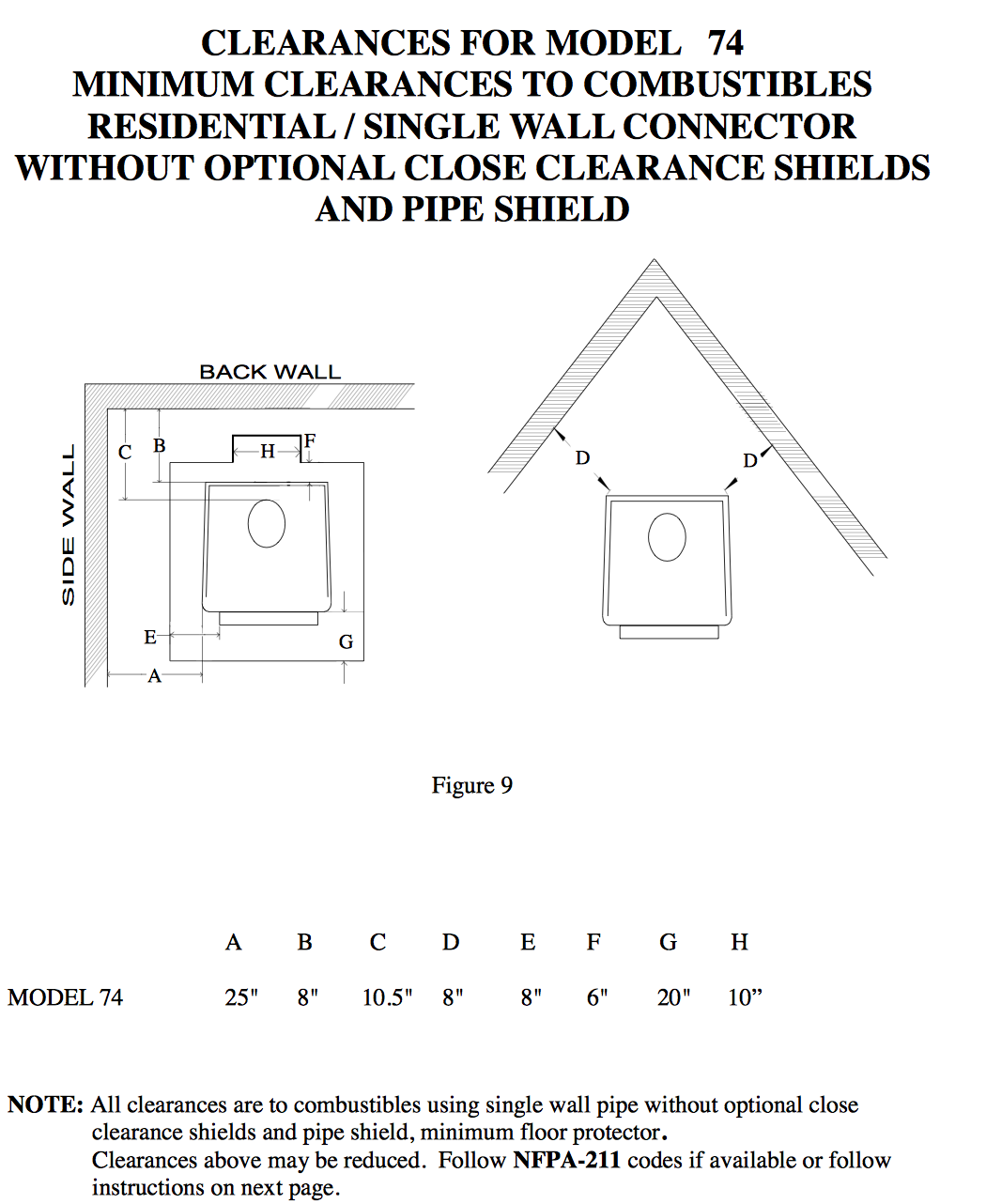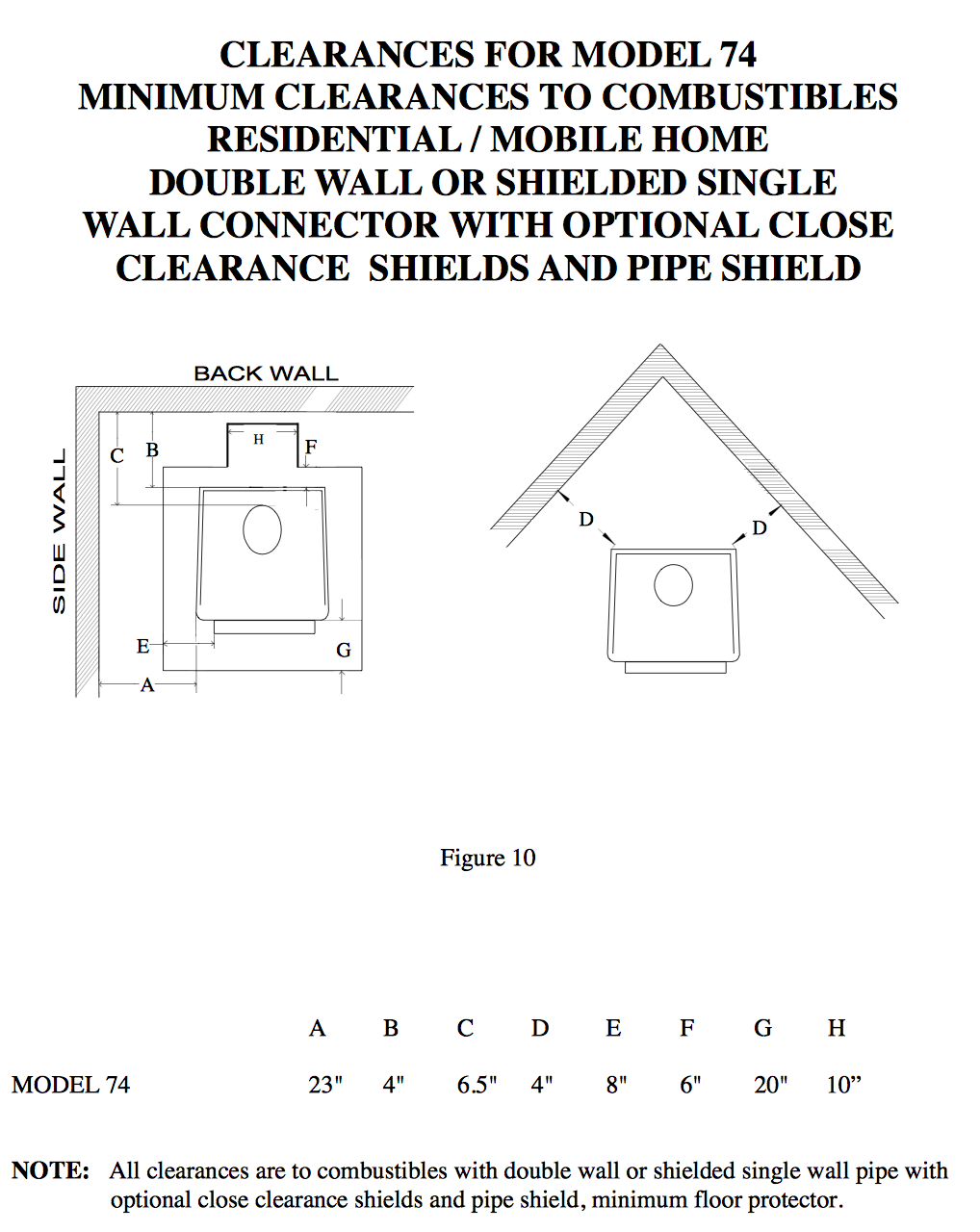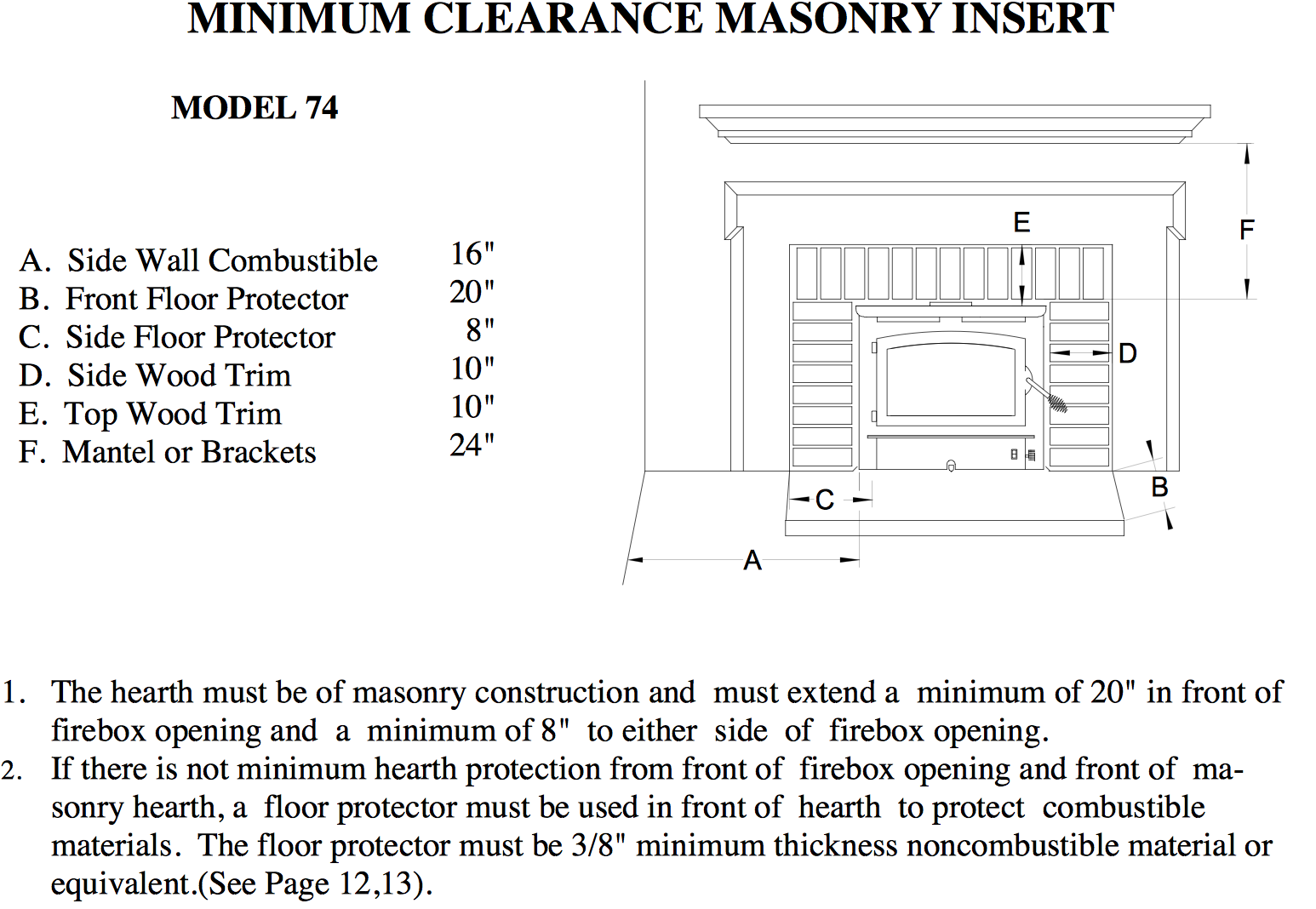 Buck 74 Freestanding Wood Stove Body with Black Door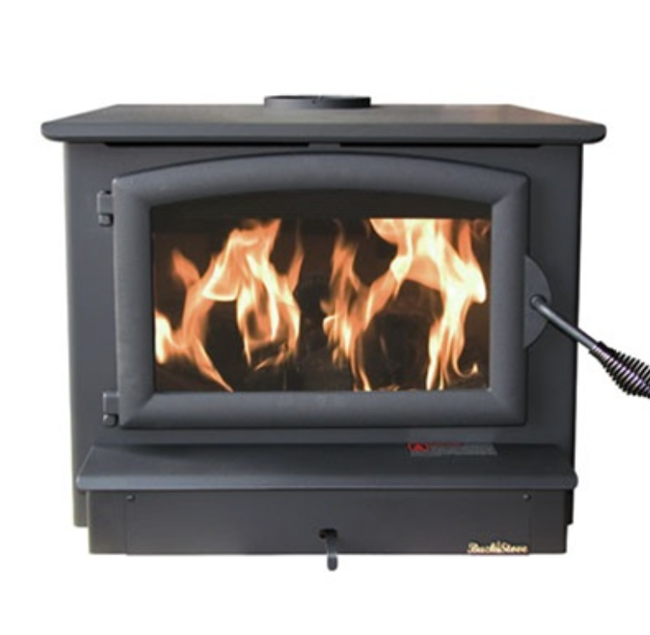 Buck 74 Freestanding Wood Stove with Black Door, and Legs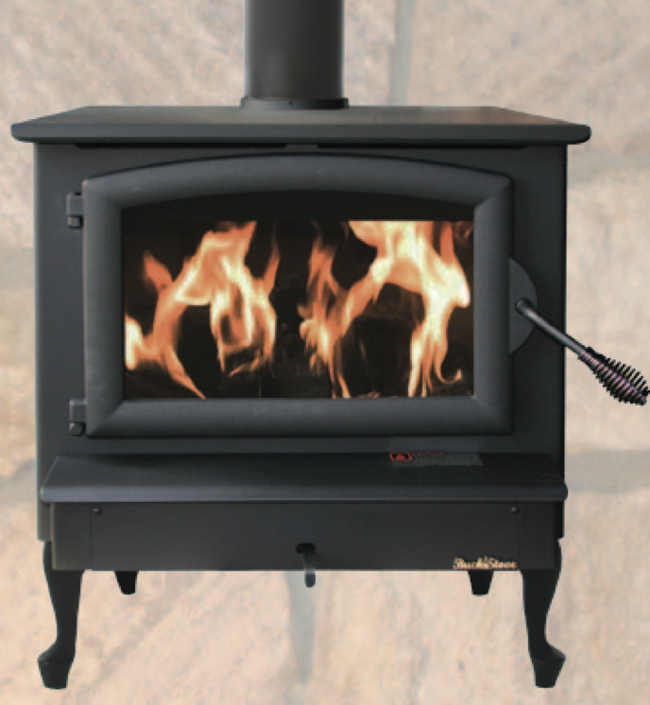 Buck 74 Freestanding Wood Stove with Black Door, and Legs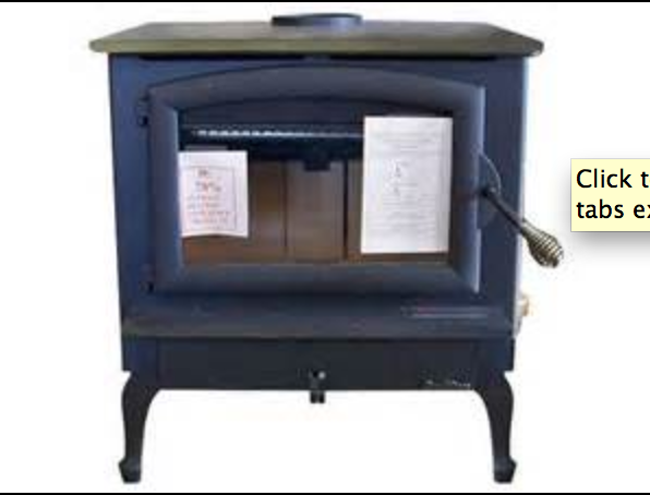 Buck 74 Freestanding Wood Stove with Black Door, and Legs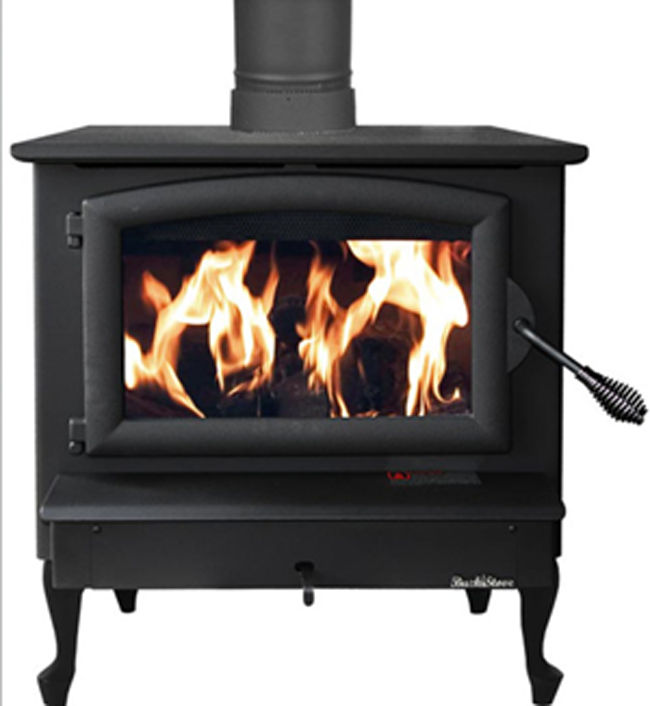 Buck 74ZC Zero Clearance Wood Fireplace or Masonry Insert with Pewter Door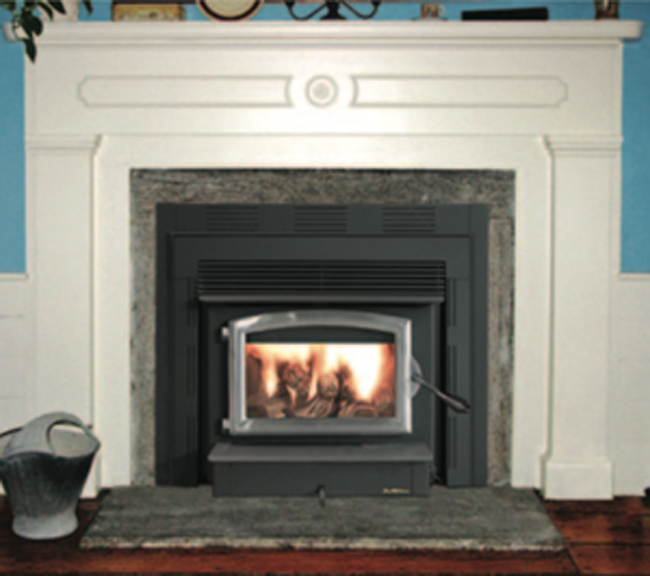 Buck 74ZC Zero Clearance Wood Fireplace or Masonry Insert with Black Door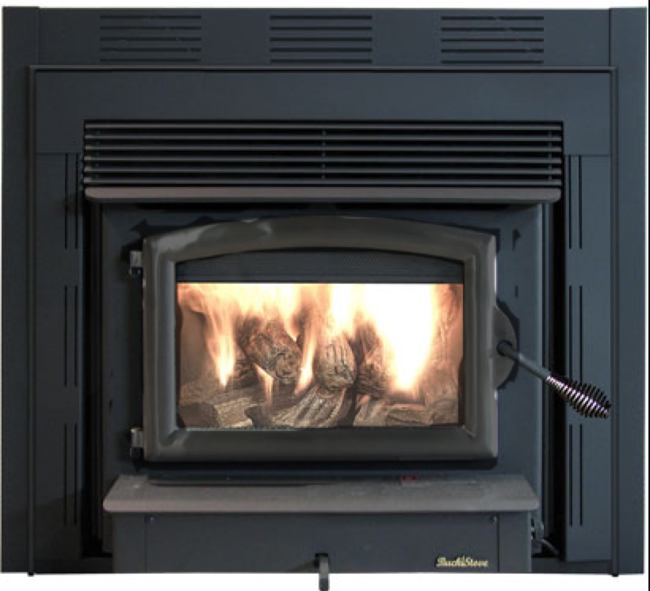 Buck 74ZC Zero Clearance Wood Fireplace or Masonry Insert with Pewter Door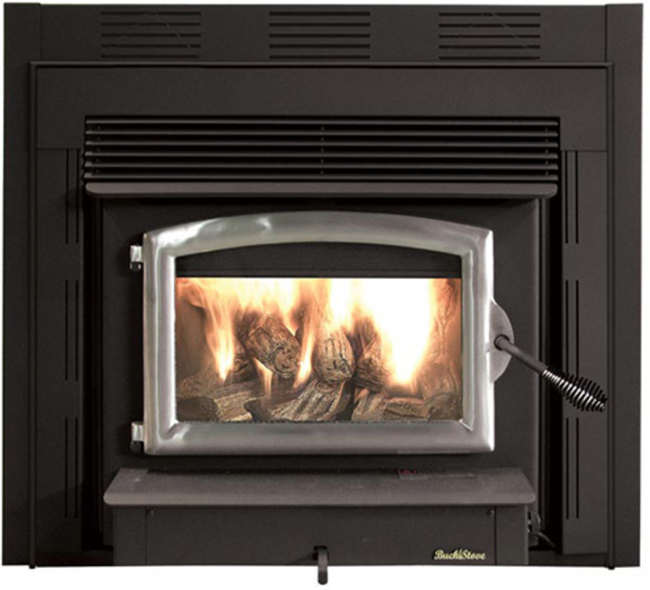 Buck 74ZC Zero Clearance Wood Fireplace or Masonry Insert with Black Door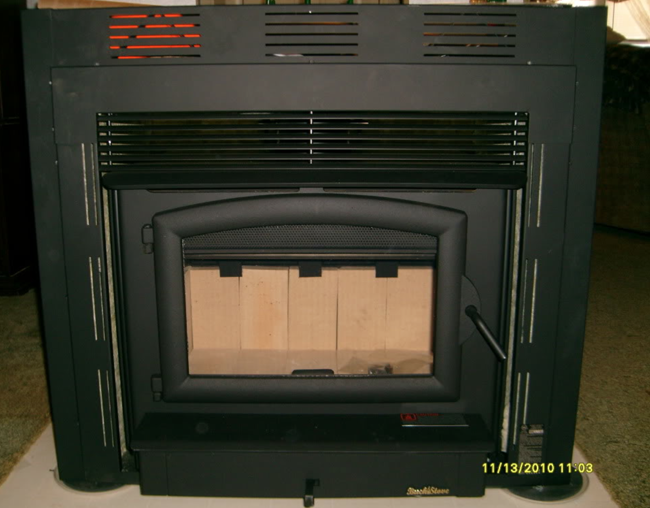 Chimney Liner Installation - Chimneys 101
Chimney Liner Installation Part I - Preparing the Liner
Chimney Liner Installation Part 2 - Inserting the Liner
Chimney Liner Installation Part 3 - Connecting the Liner & Damper Insulation
Chimney Liner Installation Part 4 - Final Touches
Boss of the Swamp: Woodstove & Chimney Maintenance (Part 1)
Boss of the Swamp: Woodstove & Chimney Maintenance (Part 2)