Wednesday, September 27, 2023
Big Woods Hearthwarmer-II Wood Burning Insert - Discontinued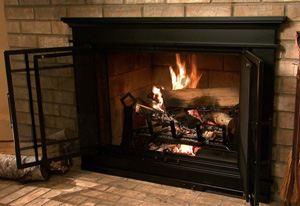 This fireplace insert has been discontinued and all inventory has been sold. This product is an informational page for those who have already purchased the unit.
If you're looking for an easy and economical way to turn your drafty fireplace into an efficient heat source, the Big Woods Hearthwarmer-II wood burning insert is your answer.
Description
Specifications
Photos (3)
Pricing
Videos (5)
Add Review
CURRENTLY NOT AVAILABLE
The Hearthwarmer-II wood burning insert is designed to simply replace the grate in your existing masonry or zero-clearance fireplace, hassle free. With an attached blower that draws in cool air, circulates it through the hollow tubing of the heat exchanger, and is blows the warmed air out into your home, the Hearthwarmer is sure to increase the efficiency of your fireplace.
Features
Eco-friendly! Burns renewable fuel
Up to 40,000 BTU's/hr of warmth
Heat output of 400+ degrees
100 CFM UL Listed variable blower with rheostat
Replaceable bar grate
Maintain the beauty of your fireplace without compromising the viewing area
Teddy MoldTM thermally protective cover for the blower
Decorative andirons standard
Designed for EASY installation
37" front grille standard
3-Year Limited Warranty
Hand-crafted in the USA

Resources:
Specifications
Big Woods Hearthwarmer-II
A Back Width
B Front Width
Actual HW-II Dimensions
19"
31 1/2"
Minimum Firebox Dimensions
19 1/2"
32"
C Depth
Actual HW-II Dimensions
21"
Minimum Firebox Dimensions
21 1/2"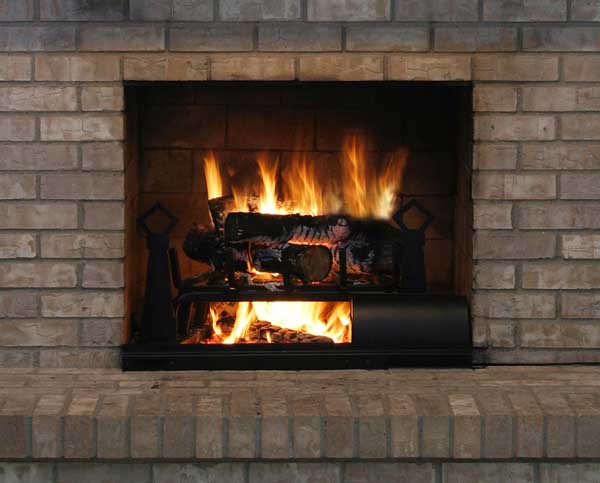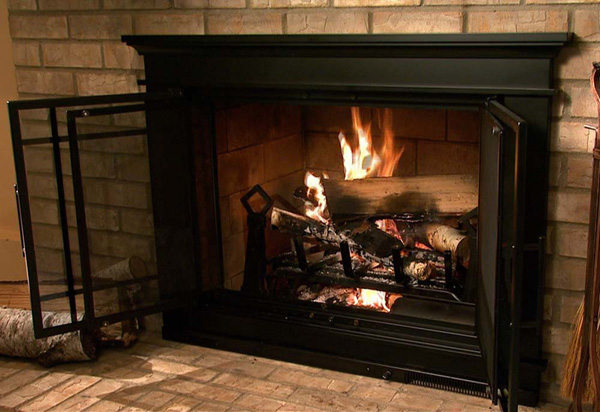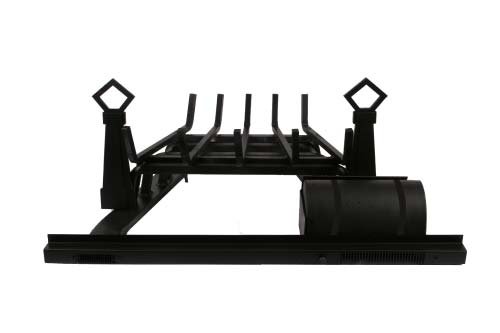 Chimney Liner Installation - Chimneys 101
Chimney Liner Installation Part I - Preparing the Liner
Chimney Liner Installation Part 2 - Inserting the Liner
Chimney Liner Installation Part 3 - Connecting the Liner & Damper Insulation
Chimney Liner Installation Part 4 - Final Touches