Wednesday, September 18, 2019
Amesti Nordic 380 Stove - Discontinued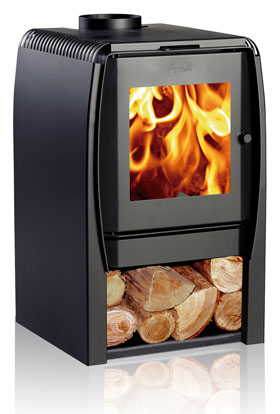 This product has been discontinued due to stricter 2015 EPA regulation, and all inventory has been sold. This product is an informational page for those who have already purchased the unit.
The Amesti Nordic 380 wood stove is a gem among the woodstoves in the market. With a unique contemporary design, small footprint, strong heating capabilities, low price point, and the fact its NOT made in China, makes the Nordic 380 the best value wood stove!
With 28 years of experience, AMESTI has become one of the world's largest manufacturers of wood stoves and fireplaces. Its founder, Christian Amesti, introduced the concept of modern wood combustion to Chile. Today AMESTI, the dominant Chilean manufacturer, has transcended their traditional market and opened to world with exports of a high quality, EPA free standing wood stoves, at a great price, you won't find another wood stove comparable to this.
Description
Specifications
Photos (1)
Pricing
Extended Info
Add Review
Features
The constant evaluation of the latest in biomass combustion technology guides the continual evolution of the Amesti combustion chamber. Amesti combustion chamber technology has achieved a remarkable balance between efficiency and emissions. Thus, helping you save money, while keeping the environment clean.
1. Primary Air Inlet
2. Secondary Air Inlet
3. Pilot Flame Air Inlet
4. Secondary Combustion Zone at 600C plus
5. Ceramic Glass (withstands temperatures to 800C)
6. Removable Ash Tray (prevents ash and embers from falling on the floor)
7. Wood Storage Area

Resources:
Specifications
Amesti Nordic 380 Wood Stove
Dimensions
18.5" W x 29.13" H x 20.07" D
Weight
170lbs
Firebox Size
1.3 C.U F.T
BTU's
27,000 - 35,000
Heating Capacity
540 - 1,600 sq. ft.
Tested and Approved
UL 1482 - 2000 / ULC S627 - 2000
Clearances to Combustibles (single wall pipe)
Side Wall
14"
Back Wall
16"
Amesti Nordic 380 Freestanding Wood Stove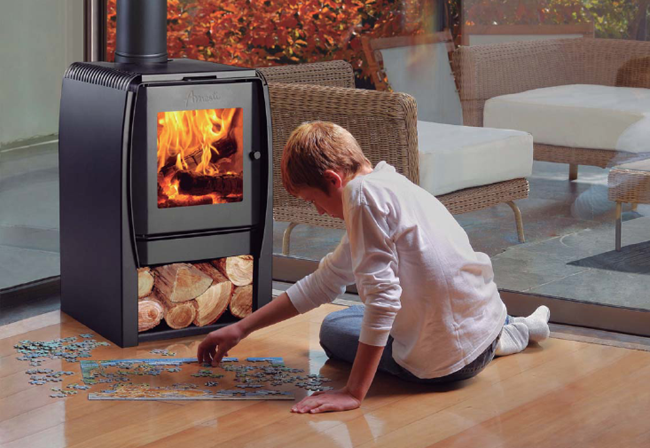 Be sure to check out our newly improved Cookstove Community website cookstoves.net; the best place online to connect with other cookstove users over stoves, self-sufficient living, alternative energy, and more! Take a look at our selection of videos, articles, and photos, and be sure to visit the forums to connect with like-minded folks from all over.
If you are planning to cook with a cookstove, you will need to understand some basic fire safety. Remember, extinguishing a grease or oil fire with water is not a good idea.
For help choosing and installing a wood boiler, see the links and posts below.