Sunday, November 29, 2015
WoodMaster Flex Fuel Boiler/Furnace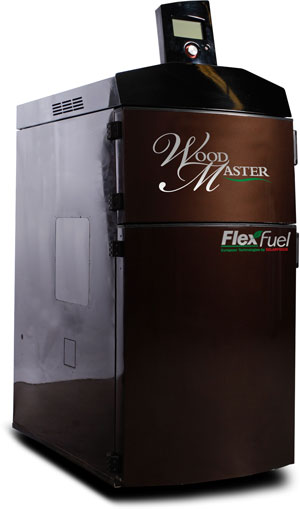 Save money and heat your whole home without using fuel oil, propane, natural gas, or electric energy with WoodMaster's Flex Fuel Series. Choose the least expensive fuel: cordwood, wood chips or wood pellets - and burn less of it; guaranteed.
Description
Specifications
Photos (4)
Pricing
Videos (1)
Add Review
"The Flex Fuel Biomass Boiler by WoodMaster is the American answer to European Multi Fuel Gasification boilers with Lambda Technology. What is Lambda Technology, you ask? It is computerized combustion. Your car uses it to burn cleanly; it is all about combustion and burning cleanly by monitoring the exhaust and regulating the way the fuel is burning by controlling the amount of air that is entering the combustion chamber. You need three things to make fire: (fuel, heat and oxygen) and how those three things are combined is what determines how clean the burn will be.
Built in Red Lake MN by WoodMaster under license from the leader in European Gasification Boilers, Solar Focus in Austria, the Flex Fuel Biomass Furnace is one of the most advanced solid fuel boilers in the world in terms of efficiency, as well as particulate emissions and environmental impact. With one of the lowest emissions outputs of any other boiler on the market today, why would you want to purchase an import boiler when there is an alternative made right here in North America? Replacement parts, local dealers and tech support are all readily available right here, right now.
Flex Fuel is just as the name implies; "Flex-ible", which means it is able to burn Cordwood, Pellets, or Wood Chips. The Flex Fuel burns these fuels so well that WoodMaster makes this Guarantee: if you can find a better burning, more efficient, multi-fuel, gasification boiler anywhere in the world; they will give you your money back; that is called confidence."
Features
Fuel Options: cordwood, wood chips or wood pellets
Lambda sensor analyzes levels in the stack and sends it to the eco manager
Variable speed fan adjusts the air intake to reach the optimal burn for efficiency, emissions and prolonged product life
Eco manager pulls the system together—from the lambda sensor to the draft inducer—enabling user-friendly maintenance
Optional self-ignition is programmable by time or water temperature
Self-cleaning heat exchangers assist in maintaining money-saving efficiency levels—with less maintenance
Wood gasification technology provides excellent combustion at high temperatures for better efficiency and fewer emissions
Large ash chamber makes ash cleanup quick and easy
Smoke extraction directs remaining smoke to the flue when you open the loading doors
Easily converts from one fuel to another once installed. This gives you more options with less time
Solar capable which is another option to save even more money and use less fuel
Click here for Single Line PEX Pipe
| | | |
| --- | --- | --- |
| Specifications | Flex Fuel 30 kW | Flex Fuel 60 kW |
| Fire box | 22.5" L x 14" W x 25" H | 26.5" L x 22" W x 28" H |
| Fuel door size | 13.5" W x 9.5" H reversible with built-in smoke bypass | 21.5" W x 10" H reversible with built-in smoke bypass |
| Construction | Heavy duty mild steel | Heavy duty mild steel |
| Draft | Fan-induced down draft | Fan-induced down draft |
| Overall size | 24" W x 48" L x 54" H | 32.5" W x 60" L x 60" H |
| Capacity | 24 gallons | 50 gallons |
| Btu | 100,000 | 200,000 |
| Warranty | 10 years | 10 years |
| Shipping weight | 1400 lbs. | 1800 lbs. |
| Fuel | Cordwood, wood chips, wood pellets | Cordwood, wood chips, wood pellets |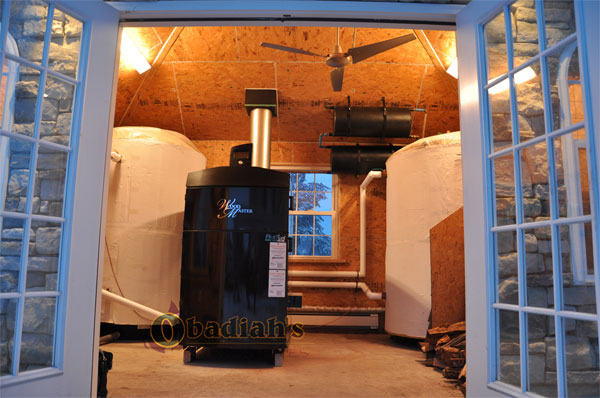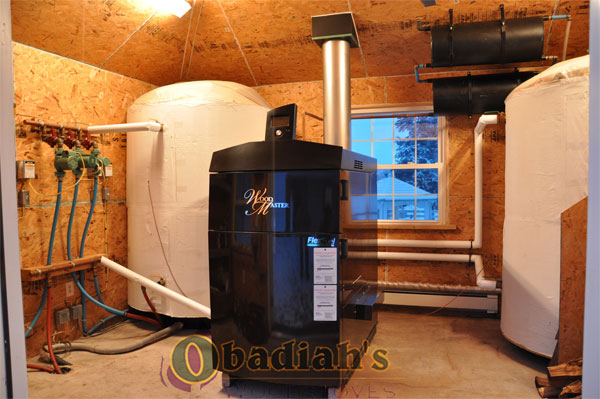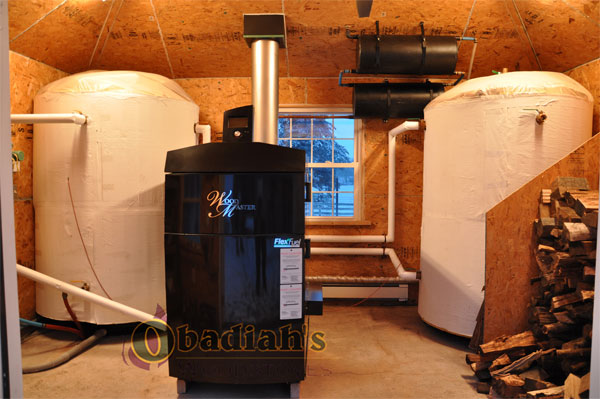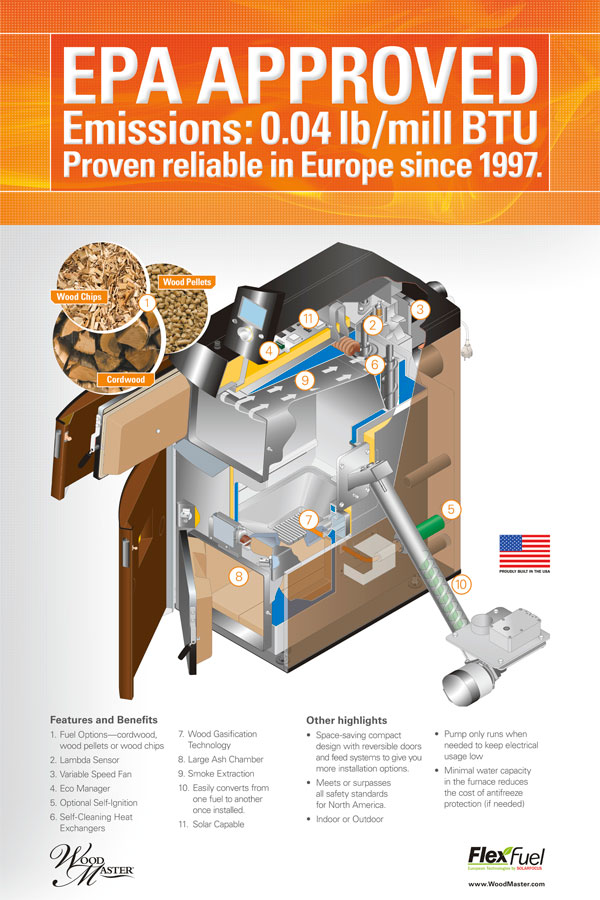 | | |
| --- | --- |
| Model | Retail Price |
| Flex Fuel 30 | $10,516.00 |
| Flex Fuel 60 | $15,462.00 |
Prices do NOT include shipping.
Please call or email for a price quote and specify the model you are interested in and your zip code. One of our sales associates will be glad to get back to you.
WoodMaster Flex Fuel & Ultra Pellet Boiler, Renovator Pellet System, Force Pellet Furnace