Sunday, December 3, 2023
Vermont Castings Stratton - Discontinued*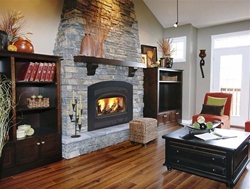 *PRODUCT DISCONTINUED - This page is for informational purposes only.
This small, EPA wood burning fireplace is a great choice for any room needing both warmth and style.
Description
Specifications
Photos (0)
Pricing
Add Review
This product has been discontinued and inventory is limited. This page is an informational page for those who have already purchased the unit.

Able to fit logs between 18 and 20 inches long and offering 10,100 to 27,550 BTUs per hour, the Stratton can heat up to 1500 square feet easily. With its large window for viewing, traditional Black finish and cast iron construction, the Stratton adds durability and beauty for years to come.
Features
Burn rate: 10,100 - 27,500 BTUs/hr.
Heating Capacity up to 1,500 sq.ft.
EPA Emissions Rating : 3.0g./hr.
Cast Iron Construction
Fits log length 18" to 22"
Removable internal baffle.
Uses SK8 chimney or triple wall pipe with TWABR adapter
Large viewing area

Resources:
| | |
| --- | --- |
| Specifications | Vermont Castings Stratton |
| Dimensions (Actual) | 35.25"W x 36.16"H x 22.21"D |
| Min Fireplace Dimensions | 18"W (rear)x 21.5"W (front) x 14.75"D x 10.75"H |
| Dimensions (Framing) | 36.5"W x 36.6"H x 23"D |
| Viewing Area | 280 sq in |
| Firebox Area | 2.1 cu. ft. |
| Design Certified | OMNI |
| Emissions (grams/hr) | 3 |
| Max BTUs | 40,000 |
| Thermal Efficiency | 68% |