Saturday, June 3, 2023
Vermont Castings Intrepid Flexburn Stove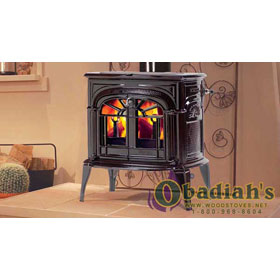 This product cannot be sold online, this page is for informational purposes only.
The Vermont Castings Intrepid Flexburn is both compact and efficient. The strength of a fully cast iron stove, combined with multiple styling/color options and features not commonly found on stoves of this size, distinguish the Intrepid FlexBurn from similar models. The Intrepid wood stove offers the classic warmth and timeless beauty of Vermont Castings, now with the convenience of FlexBurn Technology. With the optional catalytic performance pack, the Intrepid Flexburn becomes the cleanest burning wood stove ever certified by the EPA.

*Revised 8/1/20
Description
Specifications
Photos (11)
Pricing
Videos (2)
Add Review
Features:
Automatic thermostat control for steady heat
Clean, convenient top-loading
Bottom heat shield to accommodate standard hearth pads
Front-loading convenience as well as top loading
Handy ash pan
Reversible flue collar for top or rear vent
Choice of Classic Black or four enamel colors
Qualifies for Federal Residential Property Tax Credit
Options:
Custom spark screen for open door fire viewing
Clearance reducing rear heat shield
Handy warming shelves with mitten racks
Matching enamel pipe in four standard colors
Height-reducing short legs
Catalytic Converter
Color Options
Classic Black
Twilight Enamel
Biscuit Enamel
Bordeaux Enamel
Majolica Brown Enamel

Color Options
| | | | | |
| --- | --- | --- | --- | --- |
| | | | | |
| Classic Black | Majolica Brown | Bordeaux Red | Biscuit Enamel | Twilight Black |
Options & Accessories
Cooking Grill

Stainless steel cooking grill lets you connect around food and flame all year long

Variable Speed Fan Kit

Variable speed fan kit to better distribute heat in your space

Catalytic Performance Kit

Achieve 15% higher efficiency on low burns when burning with the catalyst

Magnetic Stove Top Thermometer

Magnetic stove top thermometer to take any guesswork out of operating the stove

Leather Gloves

These durable leather gloves are perfect for loading a hot stove

Cast Iron Wood Box

Enjoy fine cast detail and ample capacity as you store all the wood you need to keep your home warm

Saftey Screen

This portable safety screen allows you to have peace of mind that young children will not stray too near the stove

Matching Enamel Pipe

Complement the enamel finish with matching pipe

Cast Iron Steamer

Add moisture to your room with a stylish enameled cast iron steamer

Cast Iron Trivet

Intricate cast iron trivet for stove top cooking


Resources:
| | |
| --- | --- |
| Specifications | Vermont Castings Intrepid Flexburn |
| Heat Area | 25-3/4"H x 22-3/8"W x 22-7/8"D |
| Firebox Volume | 1.3 Cubic Feet |
| Max Log Length | 14" |
| Heat Output | 37,000 BTU |
| Emissions | Catalytic: 0.3 g/hr; Non-Catalytic: 0.6 g/hr |
| Efficiency (HHV) | Catalytic: 77%; Non-Catalytic: 74% |
| Burn Time | 8 hr |
| Flue Pipe Diameter | 6" |
| Minimum Chimney Height | 15' |
| Warranty | Limited Lifetime |
Clearance to Combustibles

Dimensions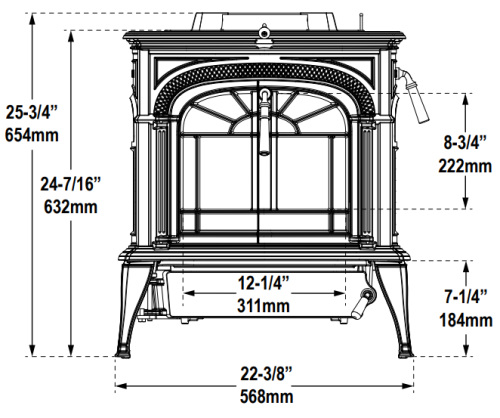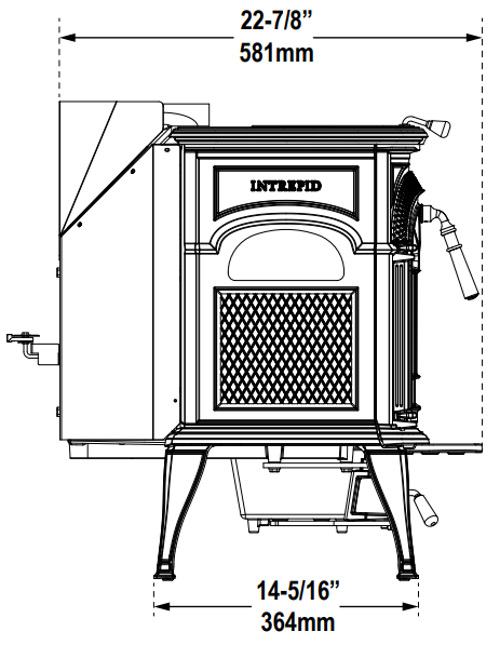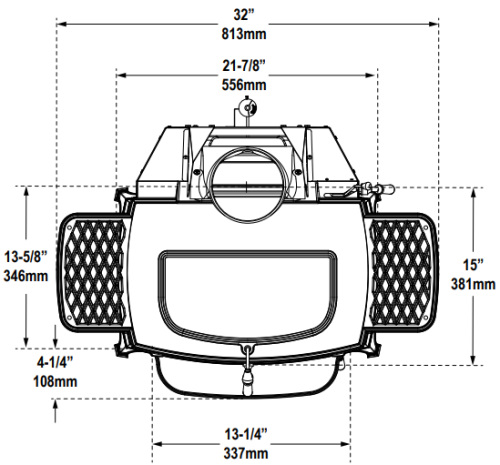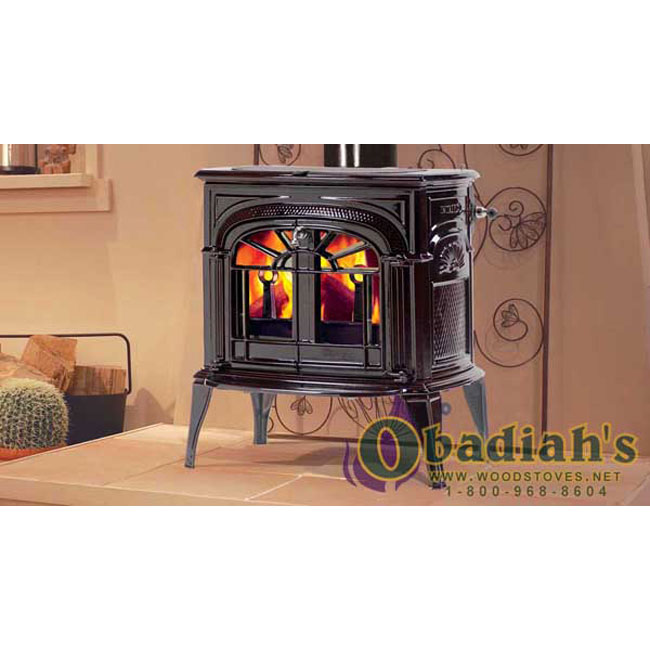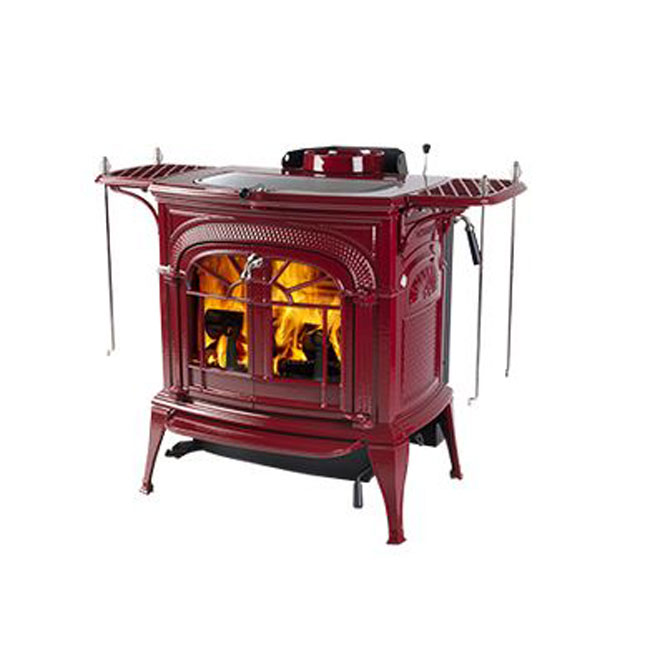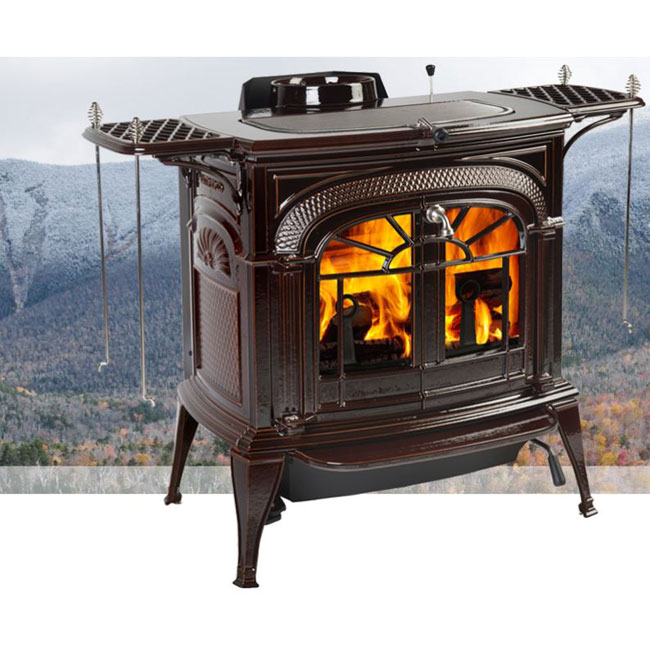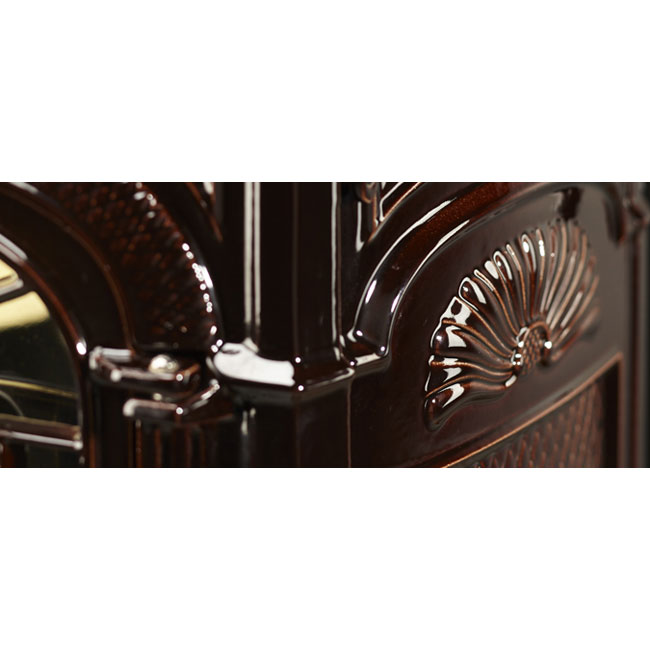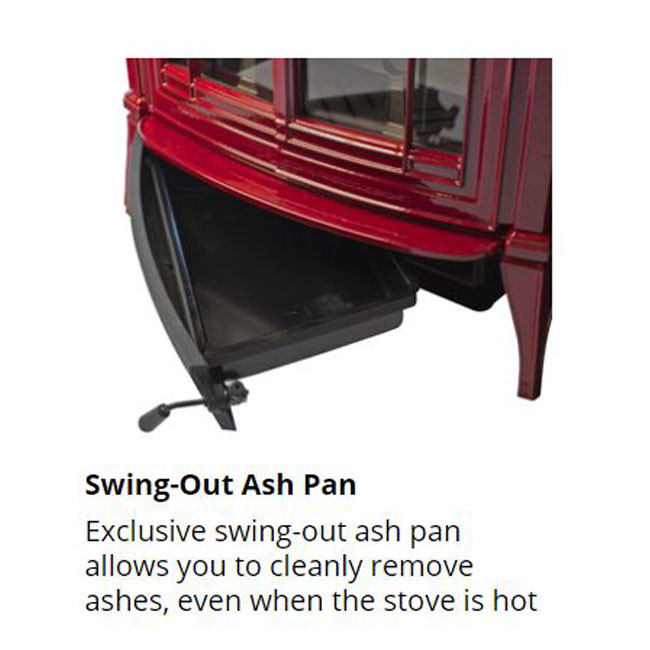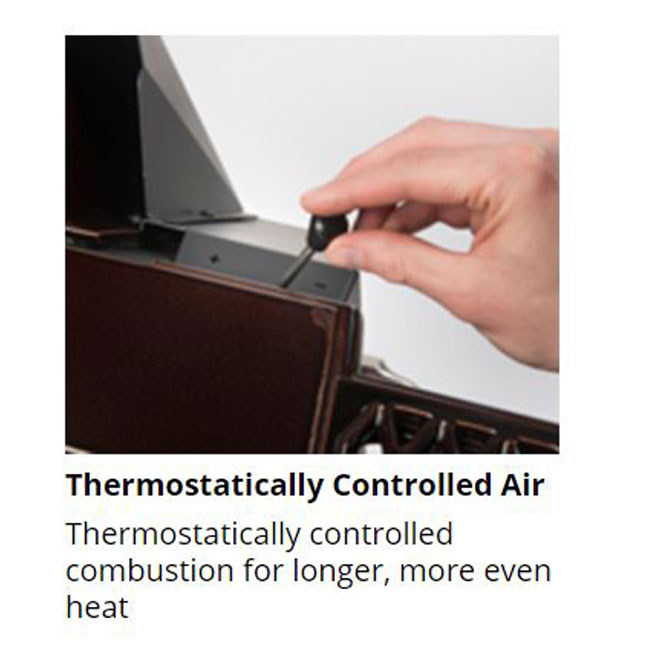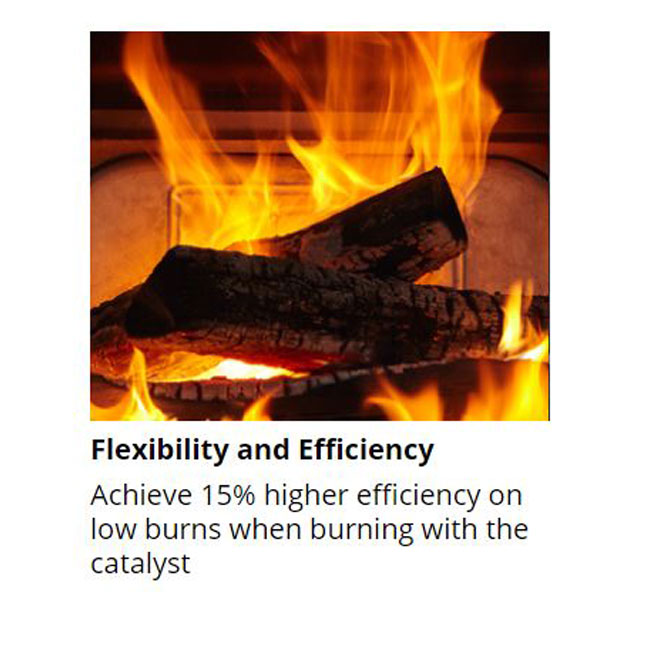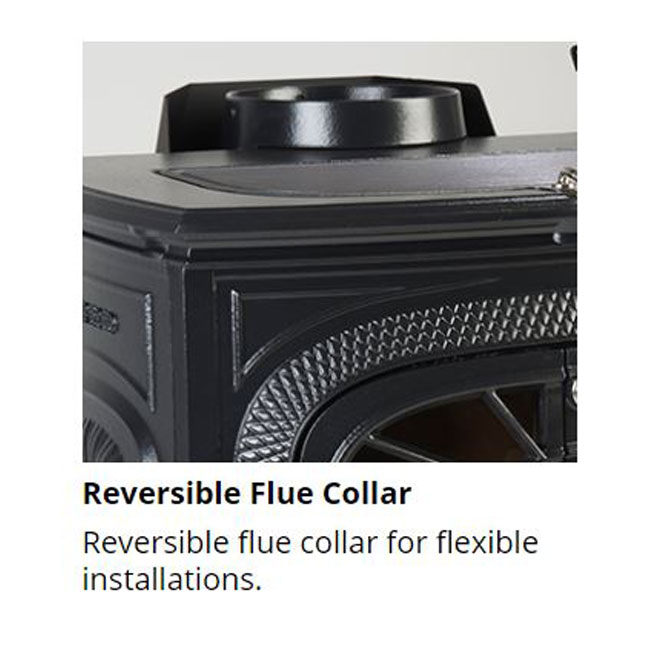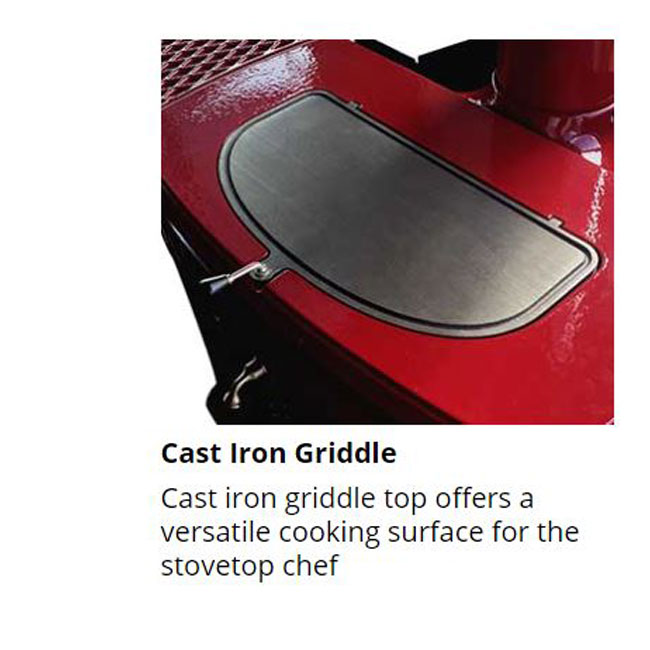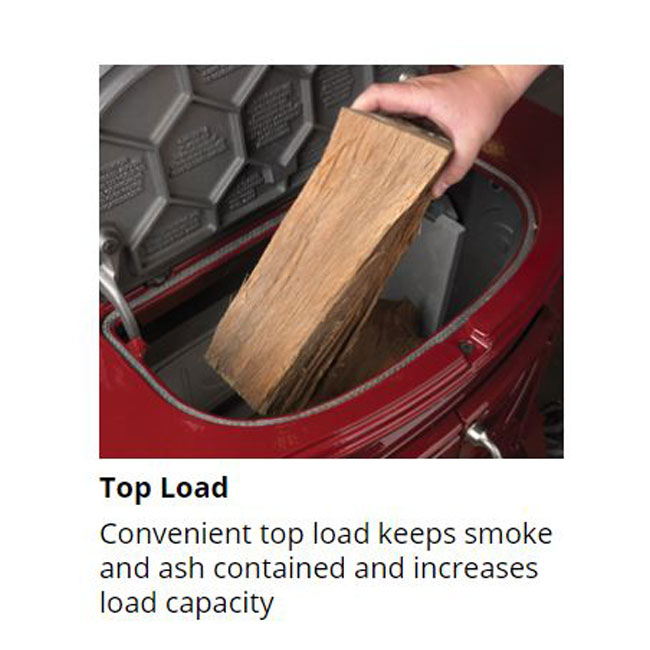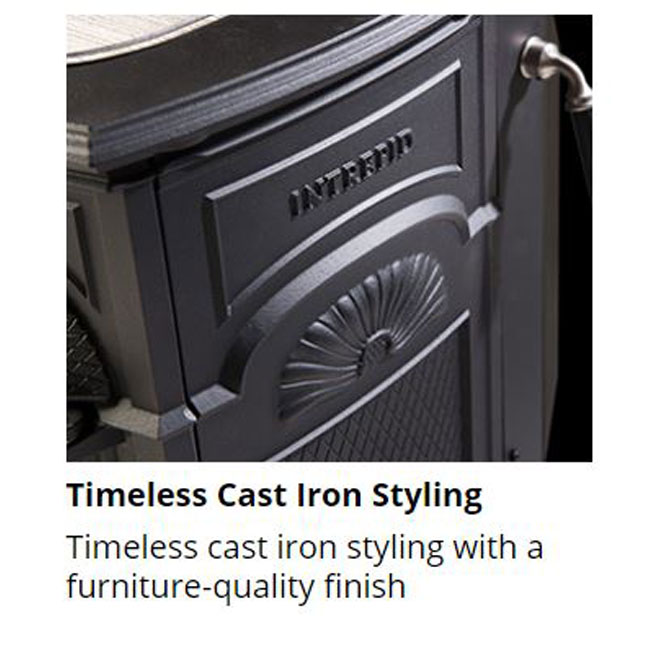 Please call or email for information regarding Vermont Castings products. Please specify the model you are interested in and your zip code.
Boss of the Swamp: Woodstove & Chimney Maintenance (Part 1)
Vermont Castings® Using Your Intrepid FlexBurn® Stove